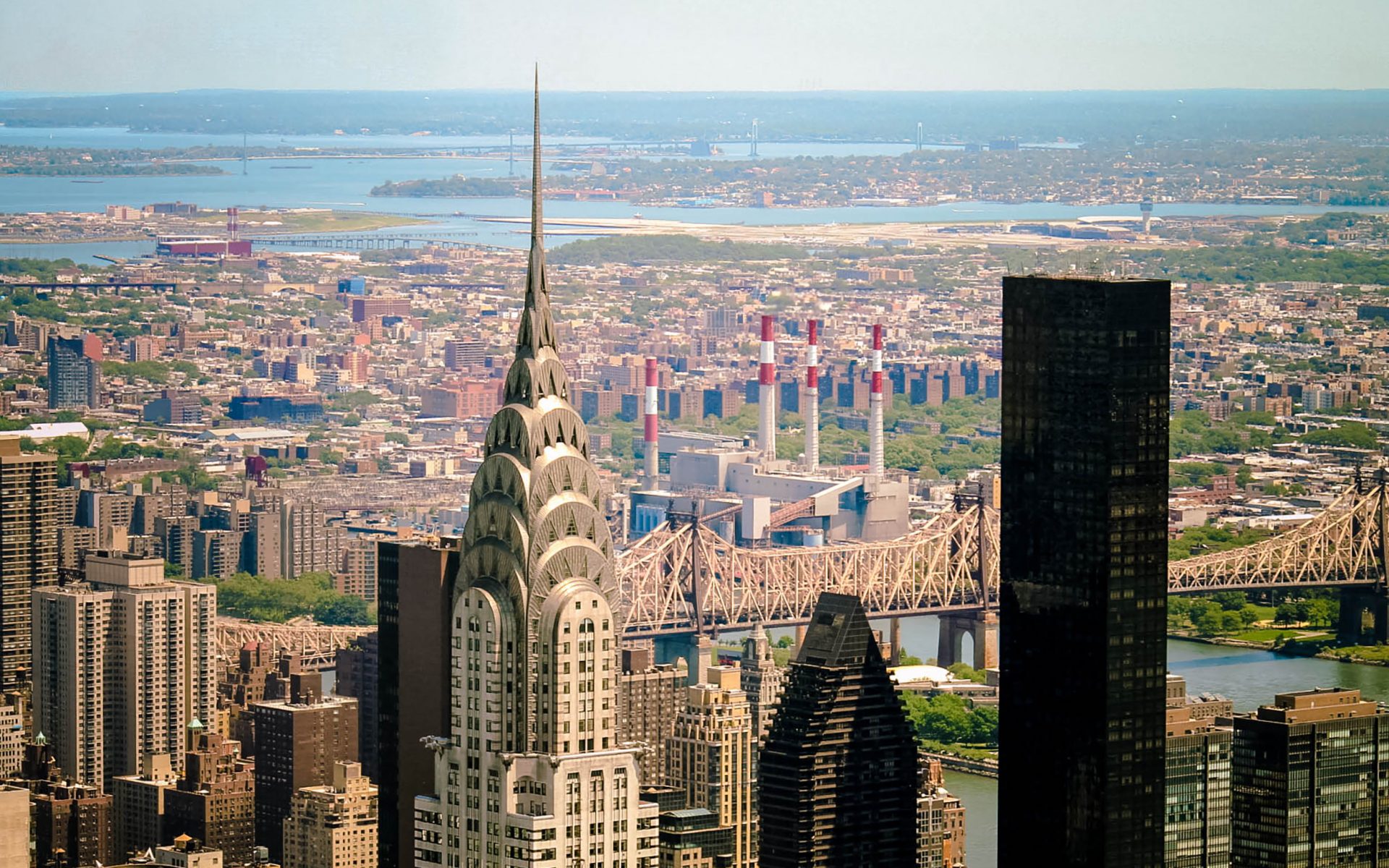 New York's Famed Chrysler Building Is Up for Sale
Once the world's tallest tower, the iconic Art Deco skyscraper has hit the market for an undisclosed price
New York's landmark Chrysler Building is on the market.
The iconic 1930 Art Deco tower is currently owned by an Abu Dhabi government fund and New York developer Tishman Speyer, who have hired real-estate services and investment firm CBRE Group Inc. to market the building, the Wall Street Journal has reported.
The asking price for the tower is currently unknown, but the Abu Dhabi Investment Council purchased it for $800 million in 2008. The price will be tied to the lease of the land the building is located on, which is owned by the Cooper Union school. The school raised the annual fee for the site from $7.75 million to $32.5 million in 2017, according to Bloomberg. Costs of improvements and upkeep on the 90-year-old structure could also figure into the price.
View this post on Instagram
Designed by William Van Alen in the late 1920s, the 77-story skyscraper was built between 1928 and 1930 amid a spirited contest to become the world's tallest building. Chrysler Corp. founder Walter P. Chrysler took over the project from the developer and, thanks to the tower's 185-foot spire, it was briefly the tallest structure in the world. It was quickly surpassed by the Empire State Building, which was finished just a year later.
Recommended: For $30,000 a Month, You Could Be Queen Elizabeth's Neighbor
Nearly a century later the two buildings are still being compared to each other, with some citing the recent $550 million modernization of the Empire State Building as an example for the extent of renovations the Chrysler Building likely needs to undergo. In addition to necessary updates to the mechanical systems, wireless reception and elevators, the Empire State Building added amenities like a fitness center and a restaurant in order to make the property more appealing to potential tenants.
Despite the millions of dollars in renovations the Chrysler Building may require, property investors say the edifice still holds a real appeal. Adelaide Polsinelli, vice chair of the commercial investment sales and leasing division at real-estate services firm Compass said, "There might be a billionaire who comes along and says, 'I want to tell the world I own the Chrysler Building.'"
Next Post