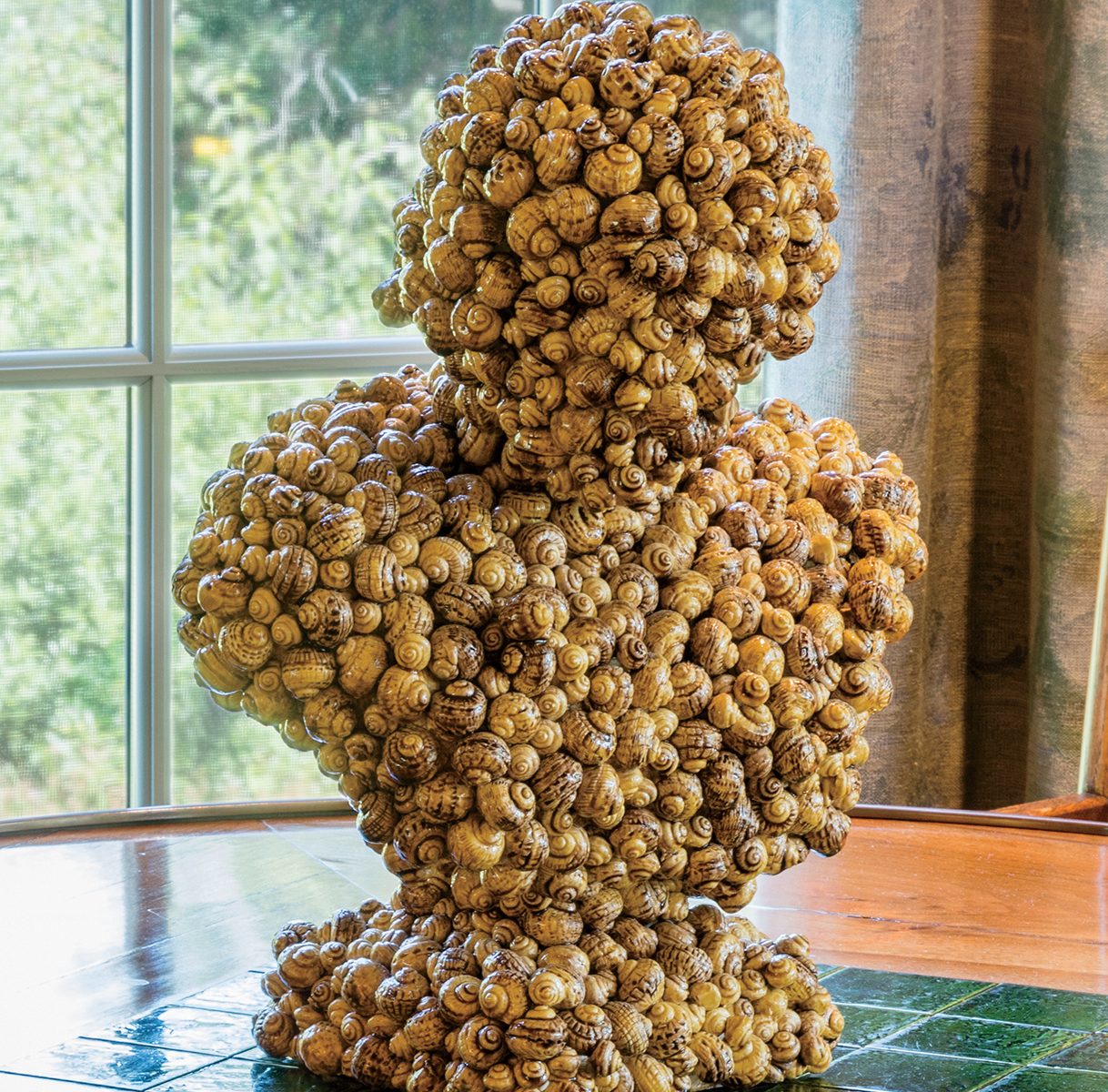 Christopher Russell's Wondrous Nature-Inspired Sculptures
The American ceramicist draws on the natural world and European decorative art
American sculptor Christopher Russell has been creating ceramics since the early 1990s. After earning a Bachelor of Arts degree from Wesleyan University in Middletown, Connecticut, in 1983, and many inspiring visits to archaeologist and tile-maker Henry Mercer's Fonthill Castle in Bucks County, Pennsylvania, Russell began his exploration into architectural ceramics. His pieces depict the natural world—replicating elements including animals, bugs, seashells, and flowers—and pairs them with art historical references like obelisks and urns.
His recent exhibition, After the Golden Age, at the Julie Saul Gallery in New York, maintained these themes and components. It was comprised of over 40 glazed white earthenware objects that combined references to both nature and traditional European decorative art. Snakes slithered through beds of flowers, bees were hard at work on their honeycomb, and birds bathed themselves in vases with sculpted battle scenes wrapped around the sides.
As part of their Arts for Transit and Urban Design program, in 2012, New York's Metropolitan Transportation Authority commissioned Russell to create an installation at one of their subway stations. He created seven-foot-high by six-foot-wide bronze gates located at the Ninth Avenue Station in Sunset Park, Brooklyn, that portrayed honeybees crawling on their hives.
Next Post
BORN AND LIVES
Born: 1961, Quincy, Massachusetts
Lives: New York, New York
RECENT EXHIBITIONS
2016, Christopher Russell: After the Golden Age, Daum Museum of Contemporary Art, Sedalia, Missouri
2016, Hypernatural, Julie Saul Gallery, New York, New York
2014, Tooth and Claw, Julie Saul Gallery, New York, New York
GALLERIES
Julie Saul Gallery, New York, New York