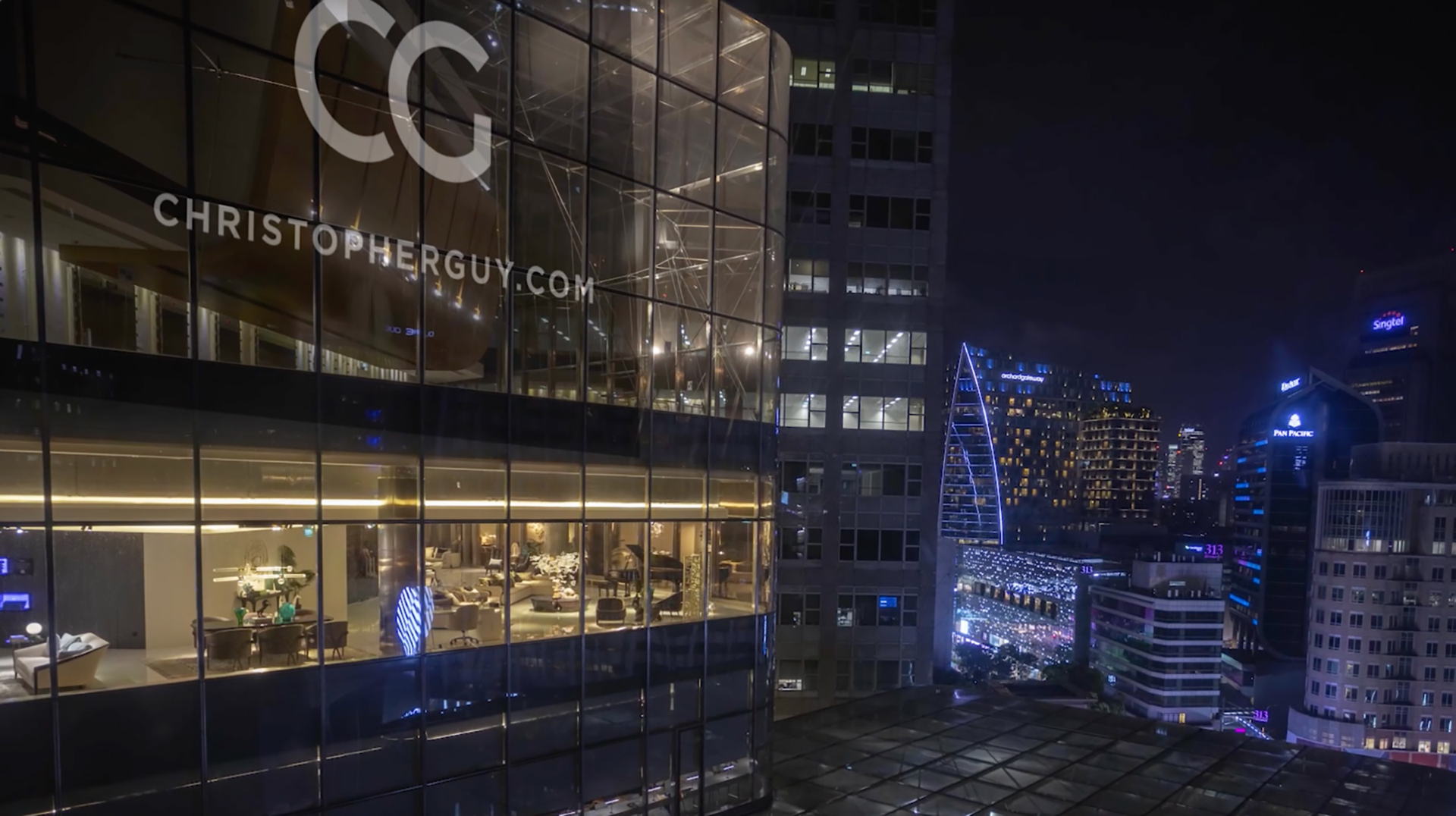 Christopher Guy Opens Opulent Showroom in Singapore
The Orchard Road space hosts the debut CG Cucina kitchen collection as well as modern bedroom selections from CG Nighttime
Singapore's mile-long Orchard Boulevard is notable for its faceted buildings and undulating structures that house some of the world's most luxurious brands, luring shopping enthusiasts with their treasure trove of sartorial goods. Now, furniture purveyor Christopher Guy has opened an opulent flagship on the famed thoroughfare, offering design connoisseurs not only a thoughtfully curated array of his modern pieces but a first look at the company's designs for kitchen.
Presented as CG Cucina, the collection brings Christopher Guy's unique perspective into the heart of the home with refined epicurean elements crafted in Italy.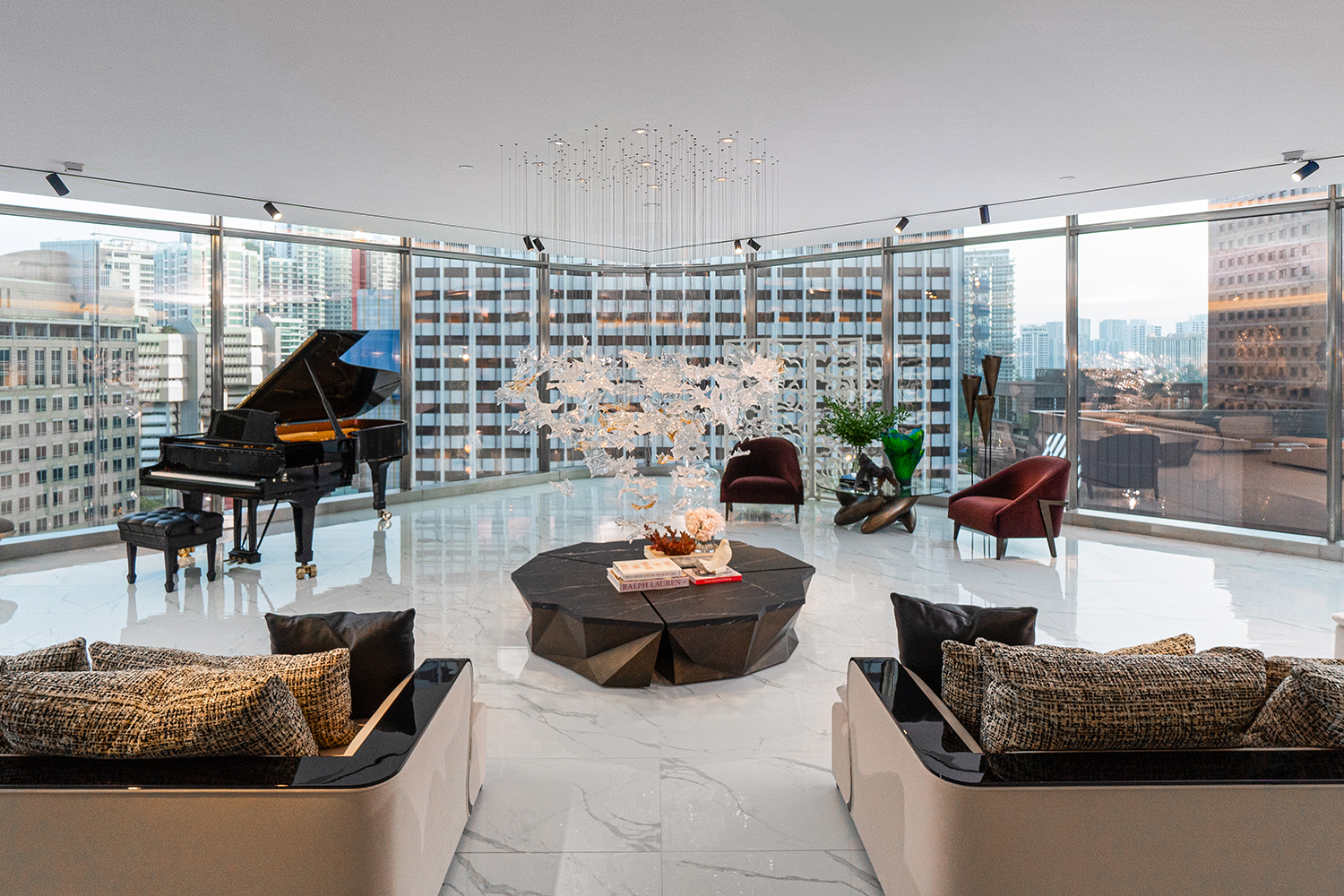 The showroom, which opened with a splashy celebration in August, also brings together a wide-range of Christopher Guy furnishings, including bedroom pieces from the CG Nighttime Collection, which is showcased with an interactive display of the atelier's full selection of headboards.
Elsewhere in the heart-shaped, 7,500-square-foot flagship, a wide range of Christopher Guy's handcrafted furnishings are displayed in graceful vignettes, such as the colorful Moma cabinet in conversation with a graphic Orbit wall work and enveloping Nelson chair. In another particularly eye-catching section, a puzzle-like Morceaux table is surmounted by a dazzling chandelier, the grouping in close proximity to a sculptural Semilla table bookended by a pair of plum-colored Gemma chairs.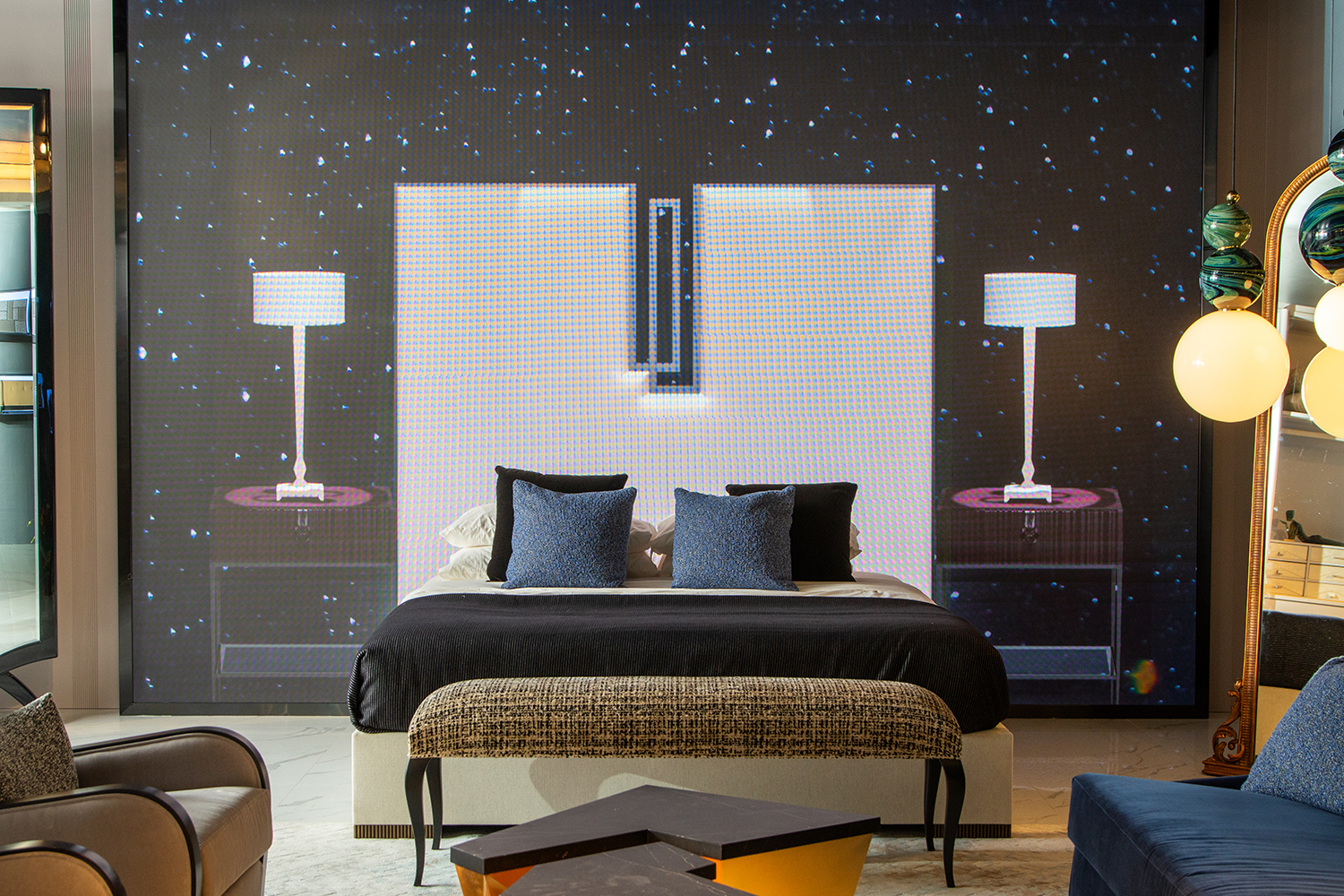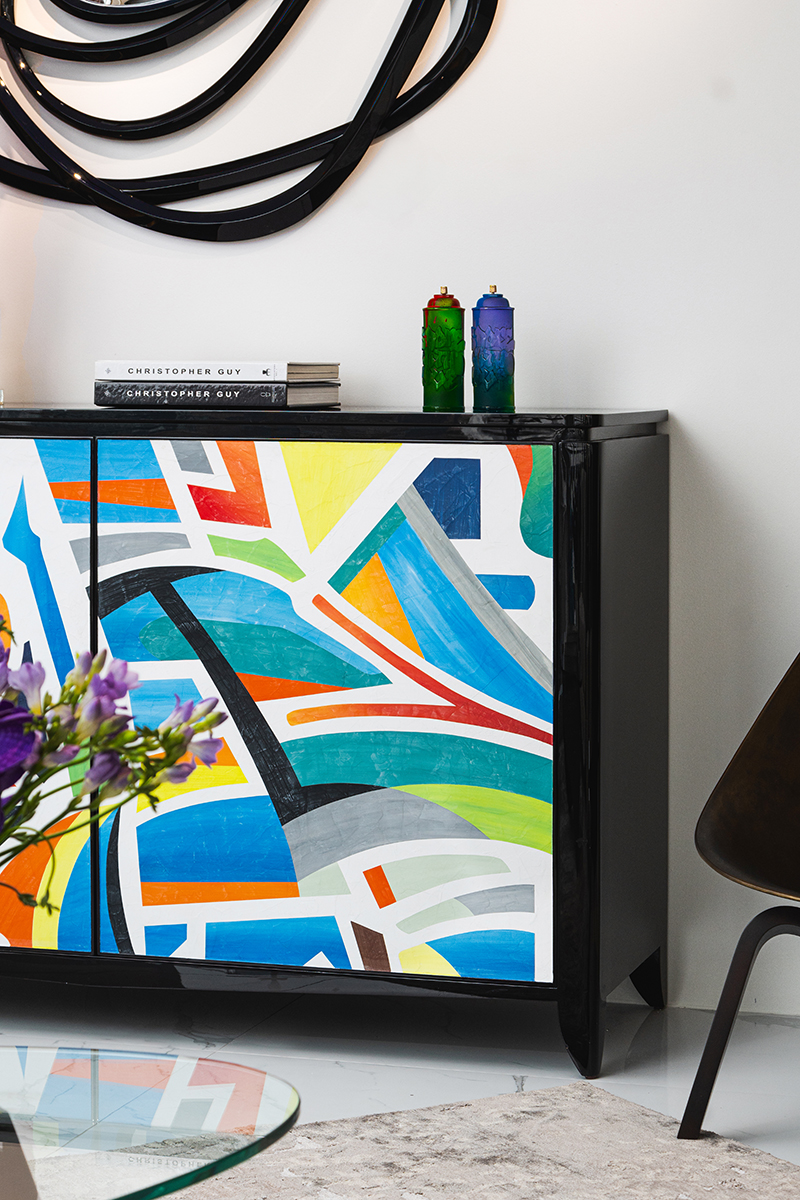 Not only is the striking aerie with panoramic city views the perfect destination for displaying the breadth of Christopher Guy's contemporary works, the space also hosts other brands with a commitment to craftsmanship that are equally appealing to design enthusiasts. Here, CG Cucina is outfitted with Miele appliances and Billi water systems. Striking Lasvit crystal chandeliers dazzle overhead, while the plush handcrafted rugs from Hands provide art underfoot. Tableware selections from Daum and Haviland conjure the look of a most decadent dinner party.
From sleek built-in wardrobes to robust furnishings, streamlined kitchen islands to ornate lighting selections, the Christopher Guy Singapore flagship creates an immersive atmosphere for experiencing an artfully curated living space.
See more photos below.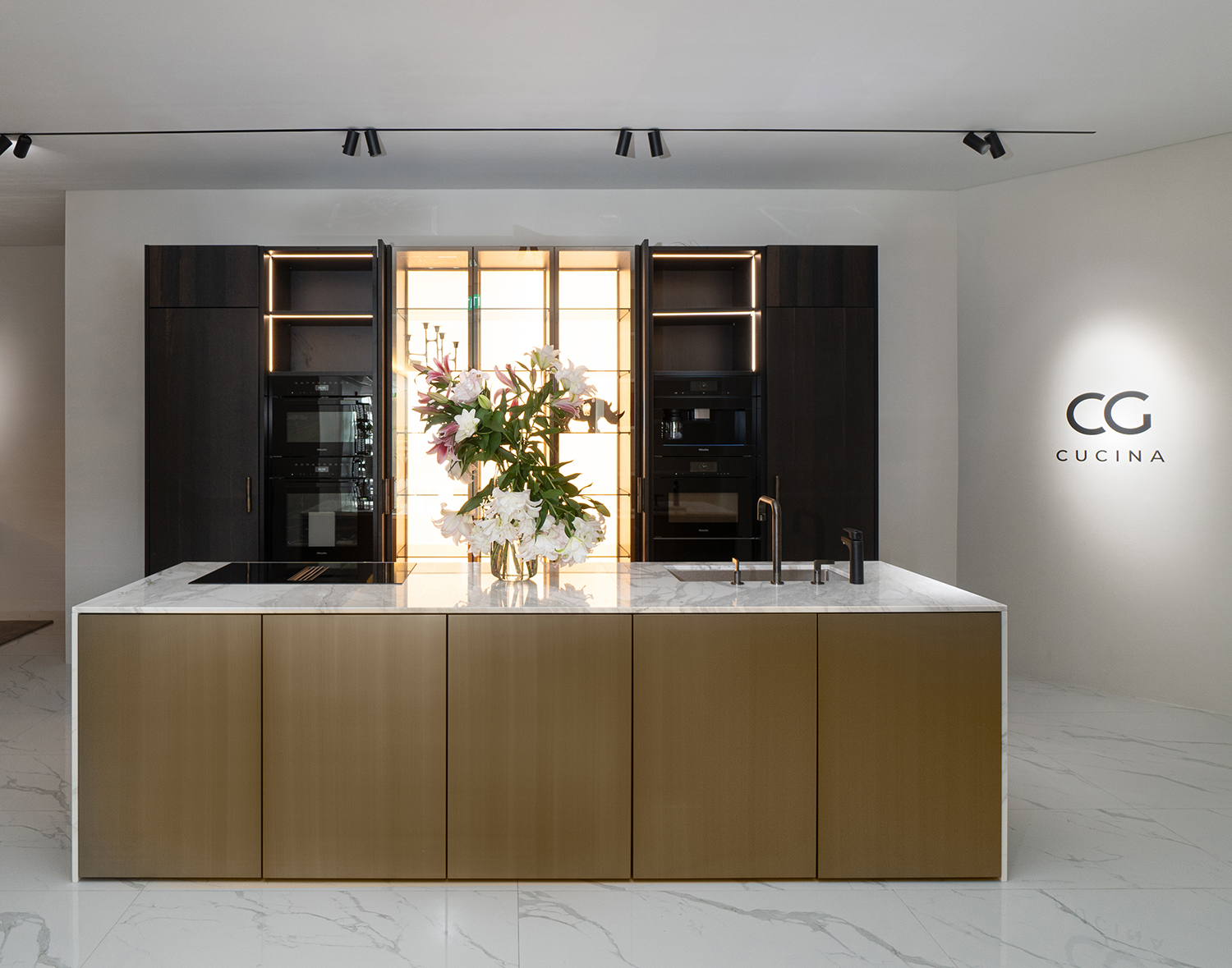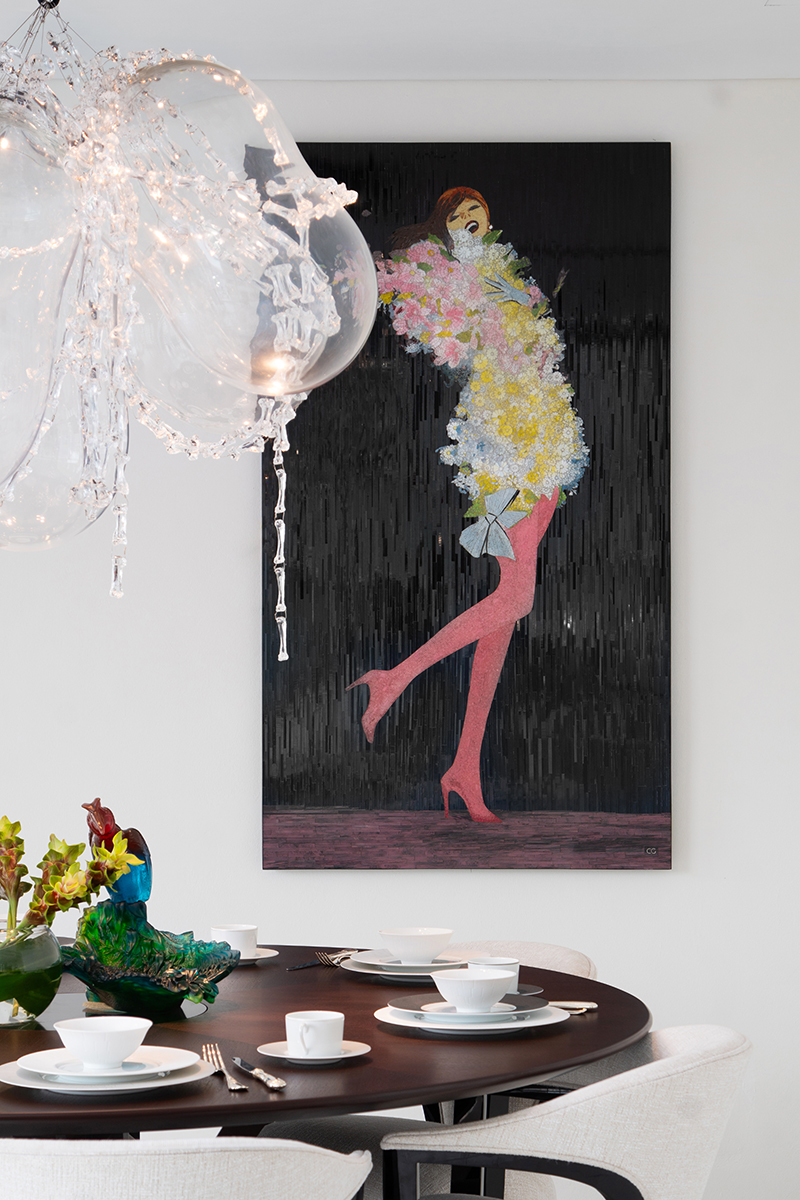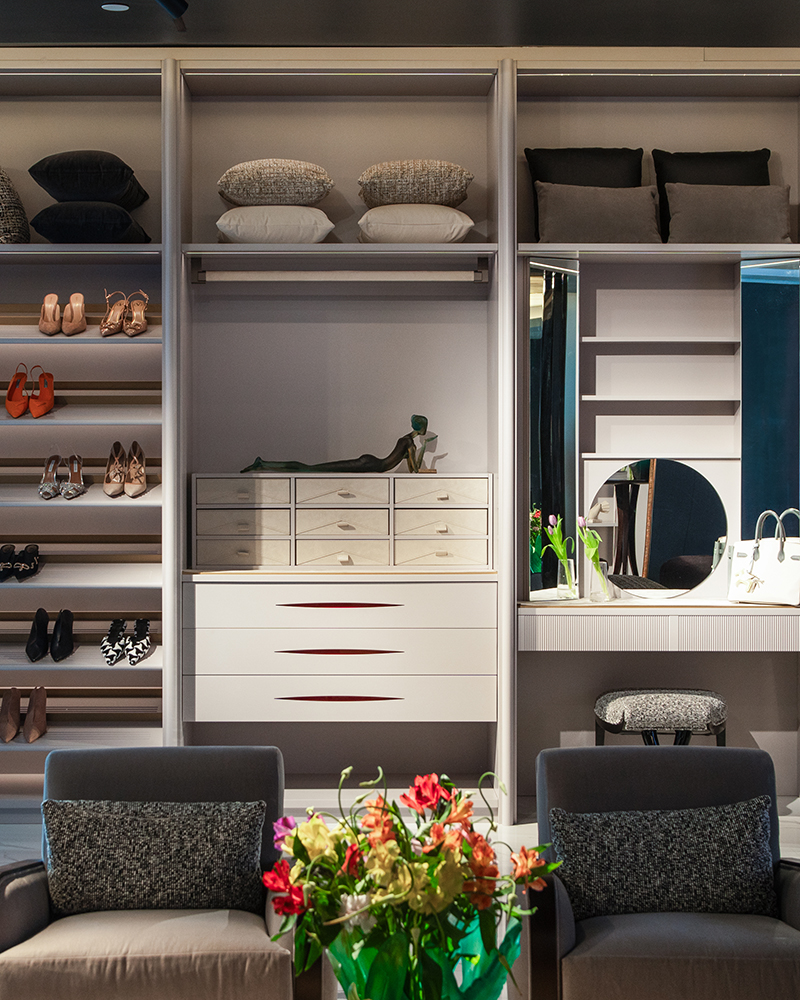 Next Post