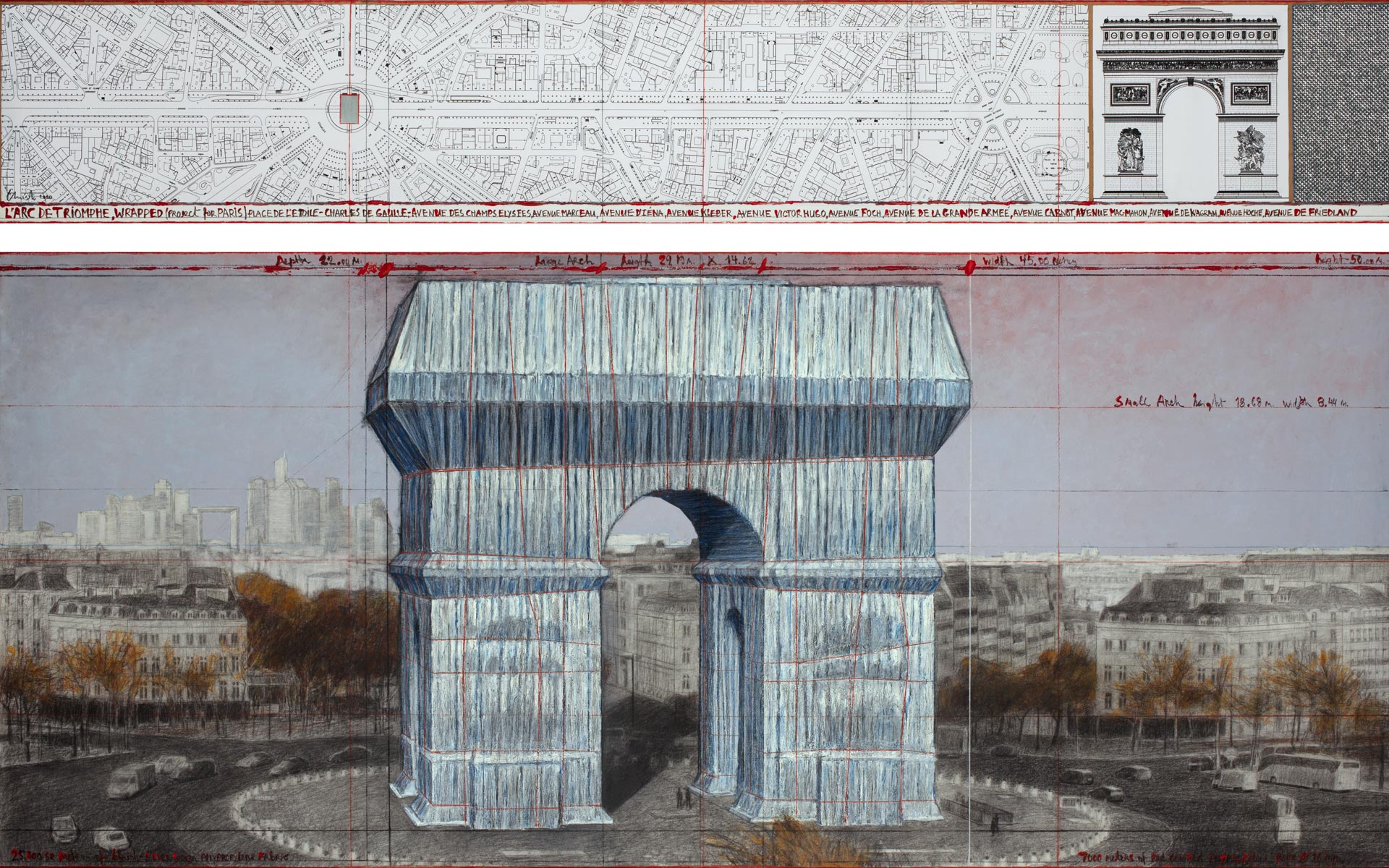 Christo's Dream to Wrap the Arc de Triomphe Is Finally Coming to Fruition
Conceived nearly 60 years ago, the posthumous act opens in tandem with an exciting auction of the artist's works at Sotheby's Paris
In a triumphant posthumous act, the Arc de Triomphe will be wrapped from top to bottom 60 years after the artist Christo conceived of the project and one year after his death. L'Arc de Triomphe, Wrapped will be on display in Paris from September 18 to October 3, 2021.
Best known for wrapping the Pont Neuf in Paris (1985) and the Reichstag in Berlin (1995) with flowing fabric fastened with ropes, Christo and Jeanne-Claude, his wife and collaborator, transformed built structures and landscapes. Using fabric, the artists altered symbolically significant places and challenged viewers' perceptions as sensual surprises in constant motion.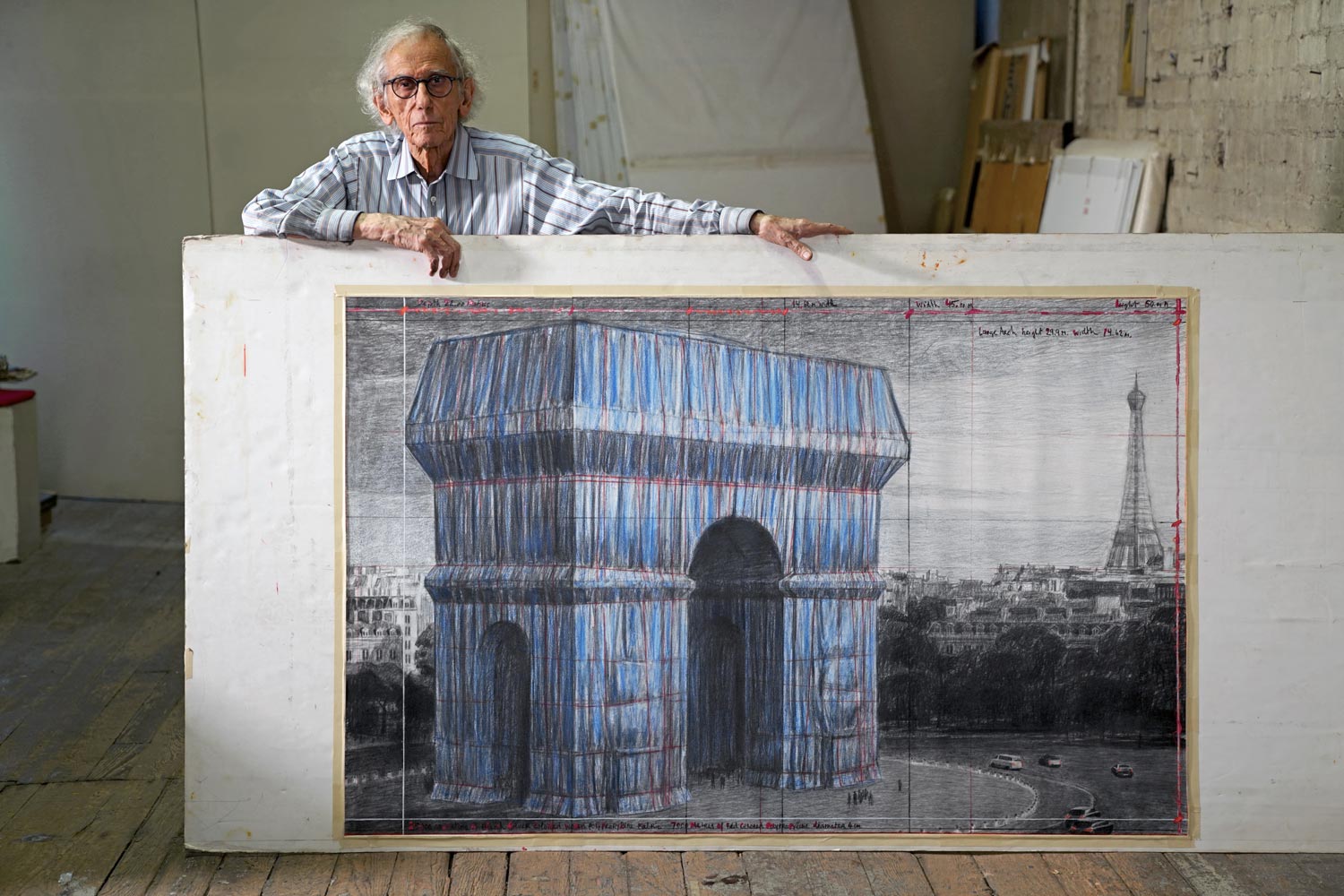 Their immersive, large-scale installations challenged people's perception of the expected and made bold environmental and social statements. The Floating Piers (2016) consisted of 100,000 square meters of shimmering yellow cloth, carried by a modular dock system of 220,000 high-density polyethylene cubes floating on the surface of Italy's Lake Iseo. In Surrounded Islands (1983), the artists encircled eleven islands in Miami's Biscayne Bay with 6.5 million square feet of floating, pink woven polypropylene fabric. The Gates (2005) was a stunning series of 7,503 free-hanging saffron-colored panels along 23 miles of paths in New York City's Central Park.
"The important thing to understand is that all of our projects have a nomadic quality, things in transition, going away, they will be gone forever," Christo  said during The Gates' two-week run.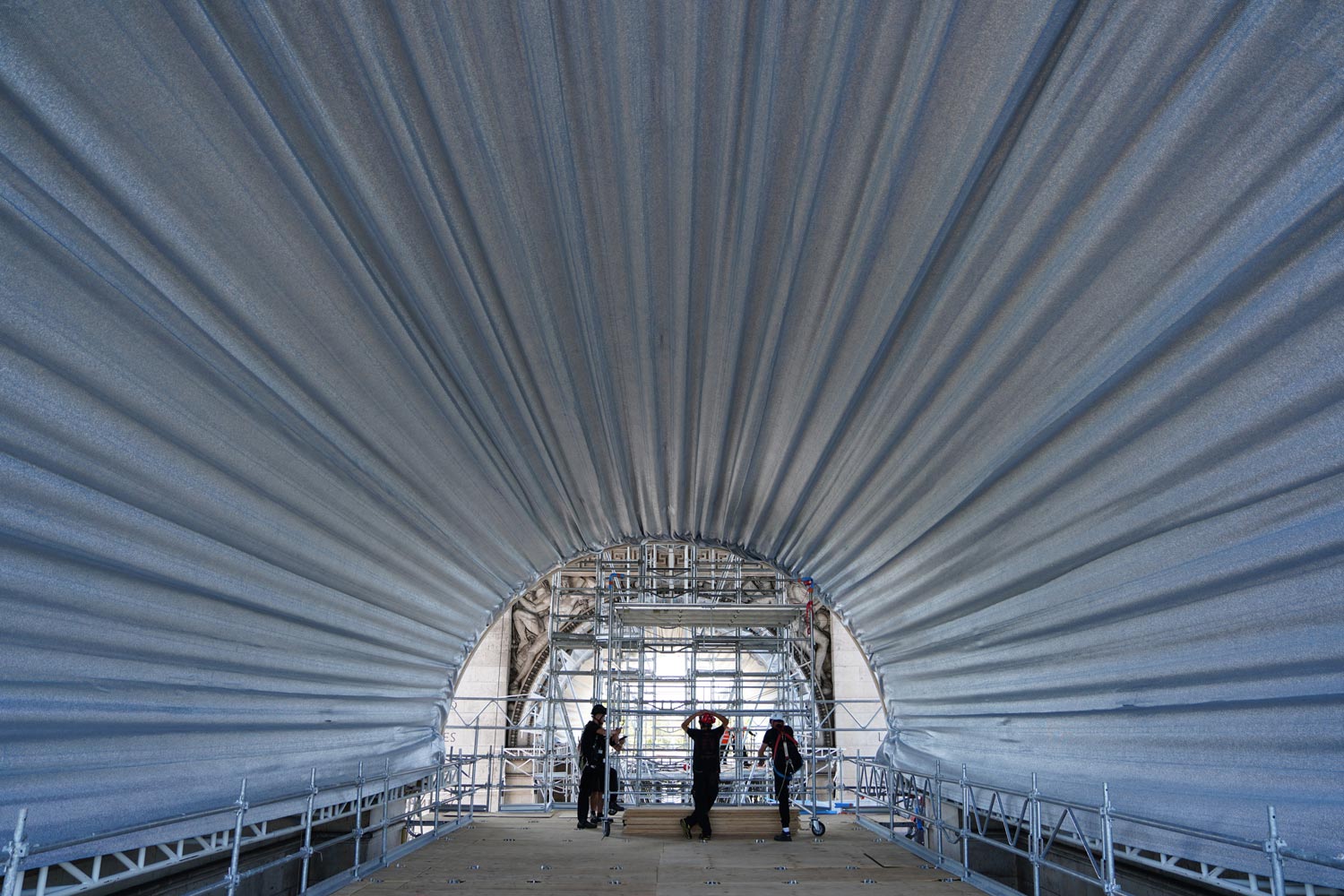 While crafting and installing these massive installations was undoubtedly a monumental undertaking, the artists' greatest challenge has always been getting permission to do so. In 1964, when Christo and Jeanne-Claude broached with the idea to cover two New York skyscrapers, the buildings' owners said no. To wrap the Pont Neuf, the mayor's aide snuck the necessary permits into the resistant official's signature pile. Wrapping the Reichstag took 24 years of persistently lobbying the government and defeating German chancellor Helmut Kohl, who announced to the media that as long as he held the position, the Reichstag would not be wrapped. "That is the only time in history that the creation of a work of art was decided by a debate and a roll-call vote in a parliament," Christo told Sculpture Magazine in 2004.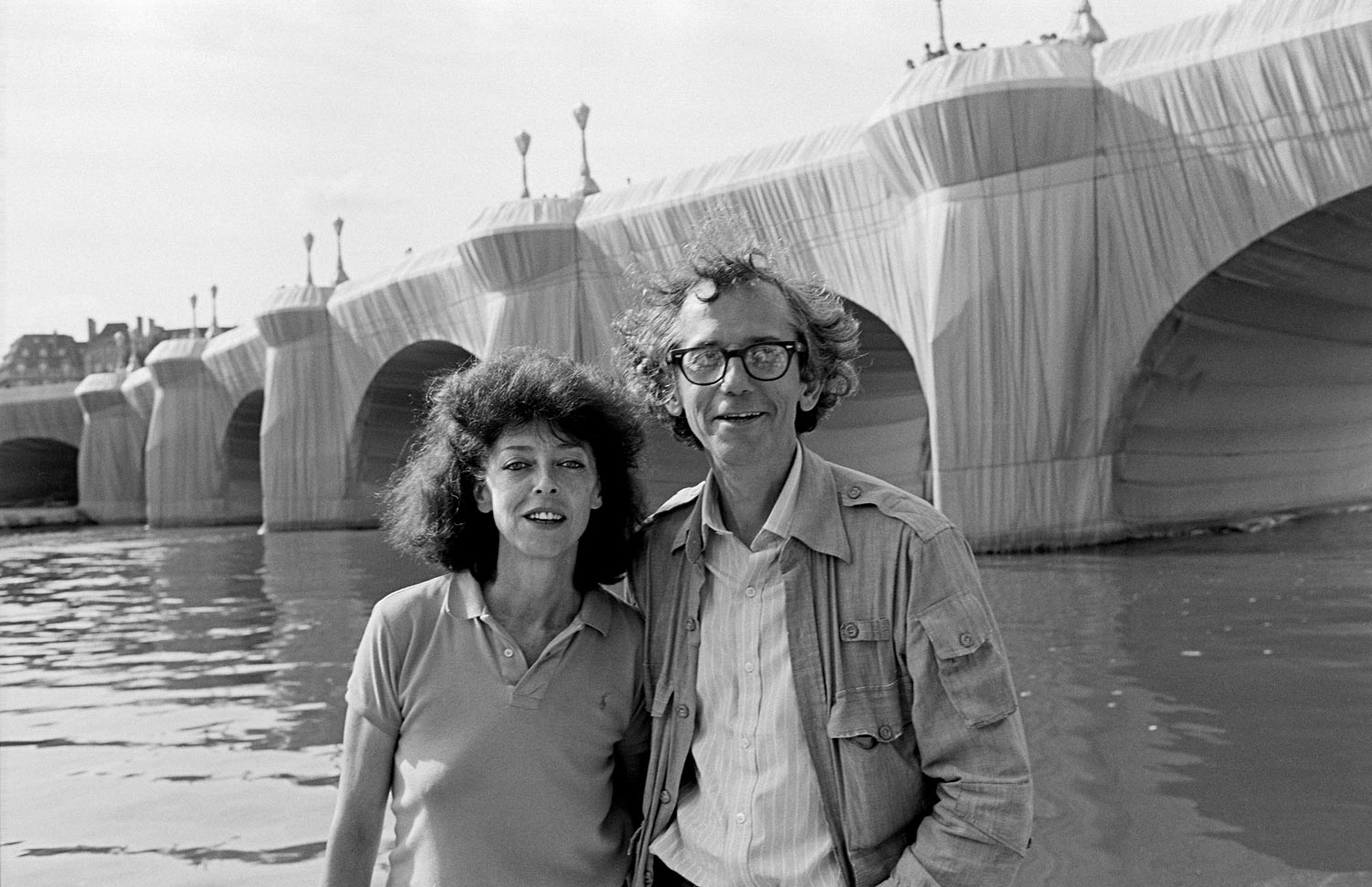 On view September 18 through October 3, L'Arc de Triomphe, Wrapped will incorporate nearly 27,000-square feet of silvery blue, recyclable polypropylene fabric and 10,000-feet of red rope. During the exhibit weekends, the Place de l'Etoile will be closed to vehicular traffic for viewing purposes; this coincides with the Avenue des Champs-Elysées car-free days on September 19 and October 3.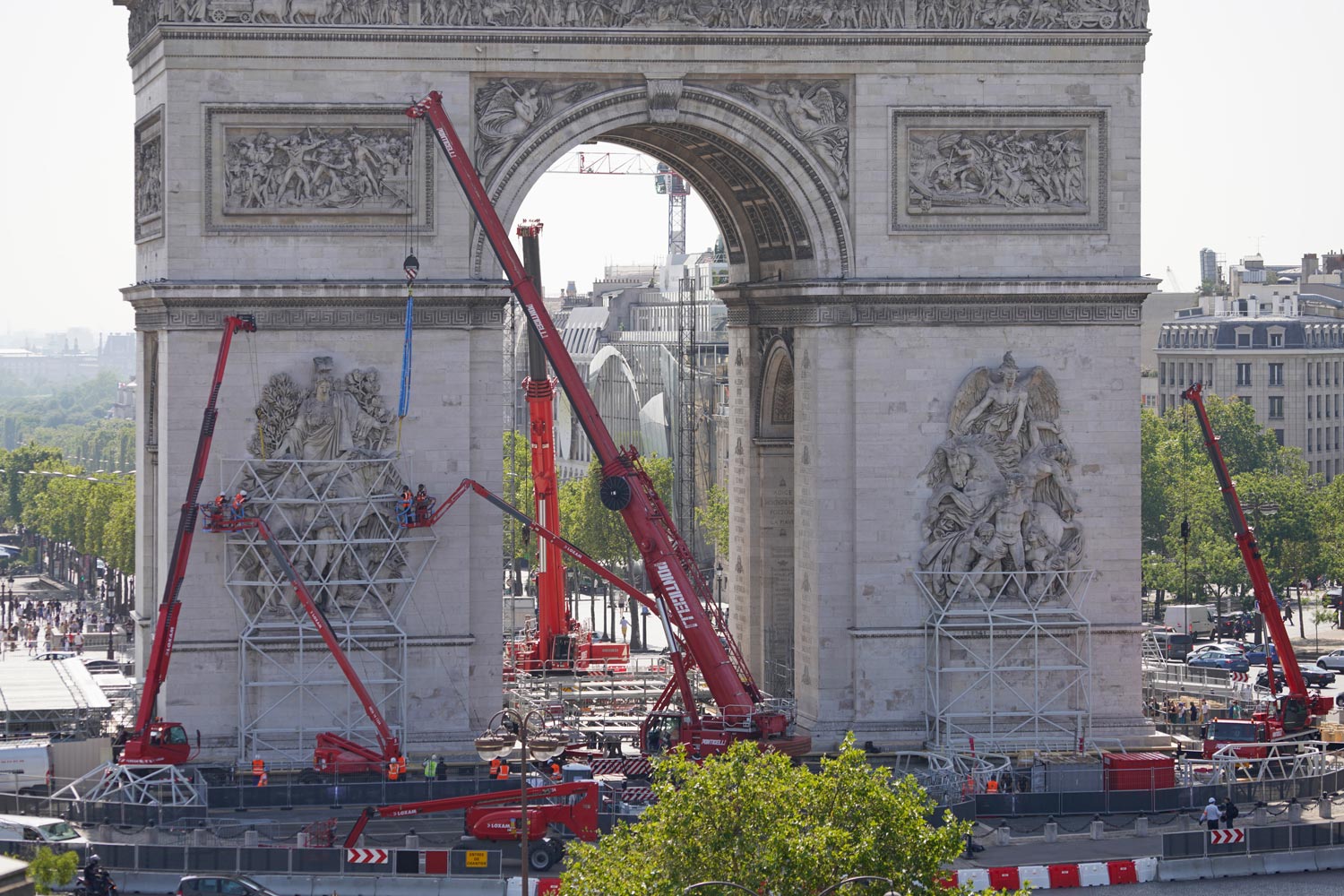 As was their lifelong practice, the project was funded solely through the sale of Christo's art consisting of preparatory sketches and scale models. Original artworks by Christo, inspired by this exhibit, are still available to purchase through the Christo foundation while Sotheby's Paris is hosting "The Final Christo," a selling exhibition taking place September 17 through October 3, featuring 25 Christo Arc de Triomphe original works of art.
 A version of this article first appeared in print in our 2021 Fall issue. Subscribe to the magazine.
Next Post