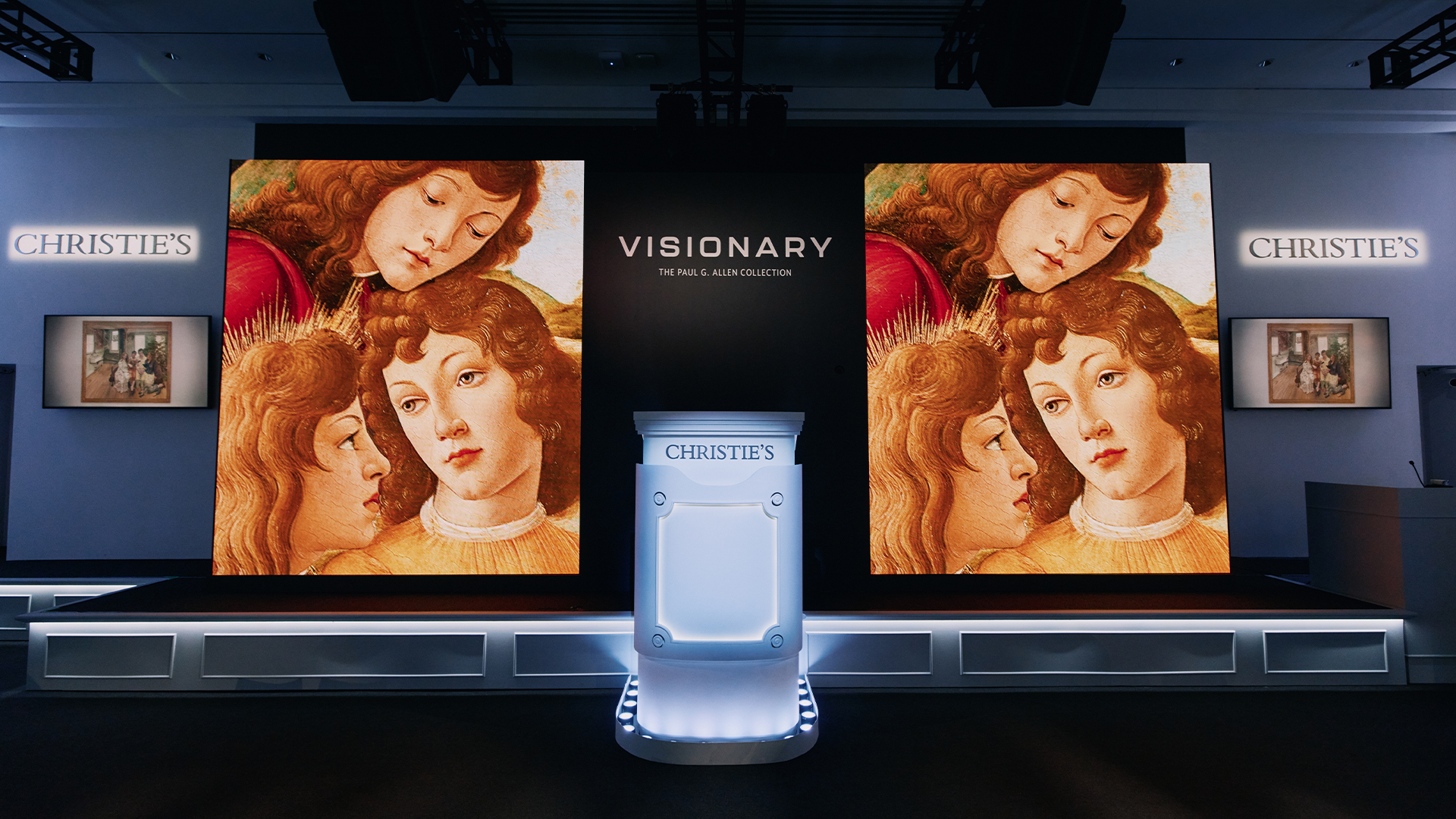 Christie's Auction of the Paul G. Allen Collection Garners $1.6 Billion
The most valuable private collection of all time, the Microsoft founder's holdings set new records, with five artworks surpassing $100 million
Even before the first lot crossed the block, Christie's auction on November 9 and 10, "Visionary: The Paul G. Allen Collection," was set to smash records and send the art world into a frenzy with exceptional works by Georges Seurat, Paul Cezanne, Andrew Wyeth, and John Singer Sargent. Needless to say, the white-glove sale did not disappoint, bringing in more than $1 billion after just 32 of the first 60 lots, plus setting new auction records for 24 talents.
"Never before have more than two paintings exceeded $100 million in a single sale, but tonight we saw five," Max Carter, Vice Chairman, 20th and 21st Century Art at Christie's said in a statement following the Part I evening sale. "Four were masterpieces from the fathers of modernism—Cézanne, Seurat, van Gogh, and Gauguin."
When the final hammer dropped, the Allen collection achieved $1.506 billion and earned its place in history as the most valuable private collection of all time.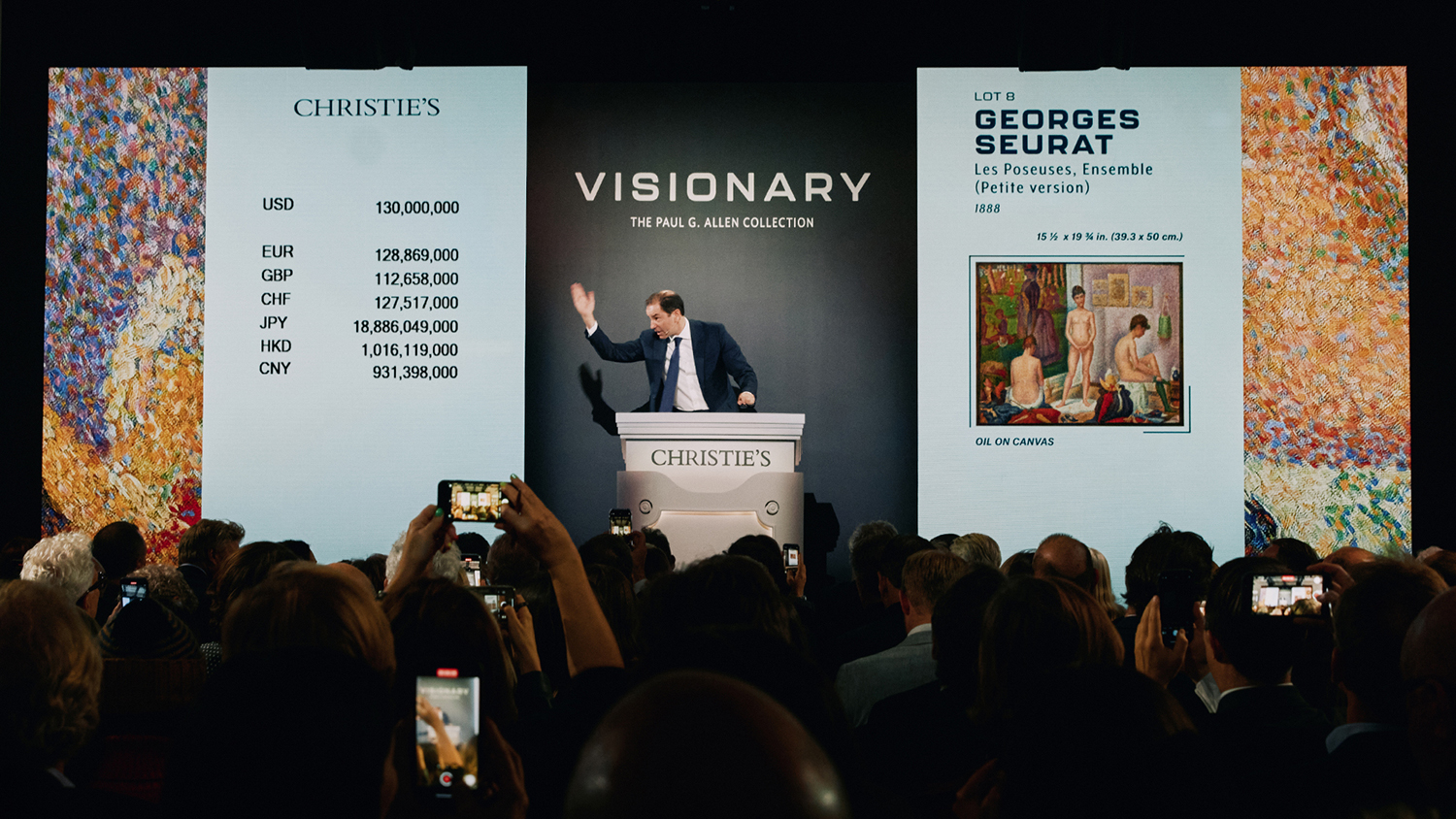 The following evening, an additional 95 works came up for auction, bringing another $115.9 million for work by Alexander Calder, Claes Oldenburg, Coosje van Bruggen, Sam Francis, and more. At the summation of the two-day event, new artist records were set for Thomas Hart Benton, Jan Brueghel the Younger, Paul Cezanne, Henri Edmond Cross, Max Ernst, Sam Francis, Lucian Freud, Paul Gauguin, Barbara Hepworth, Jasper Johns, Gustav Klimt, Guillermo Kuitca, Jacques Lipchitz, Alden Mason, Diego Rivera, Nancy Rubens, Georges Seurat, Henri Le Sidaner, Paul Signac, Edward Steichen, Mildred Thompson, Vincent van Gogh, Andrew Wyeth, and the artist duo Claes Oldenburg and Coosje van Bruggen. Additionally, the sale of John Singer Sargent's The Façade of La Salute and Paul Klee's Bunte Landschaft set new benchmarks for a work on paper, while Joseph Kosuth saw a record for a photograph by the artist.
The final tally for the two-part sale was $1.62 billion, all of which will be donated to charity, according to Allen's wishes. Below, a look at some of the highlights of "Visionary: The Paul G. Allen Collection" at Christie's.
Next Post