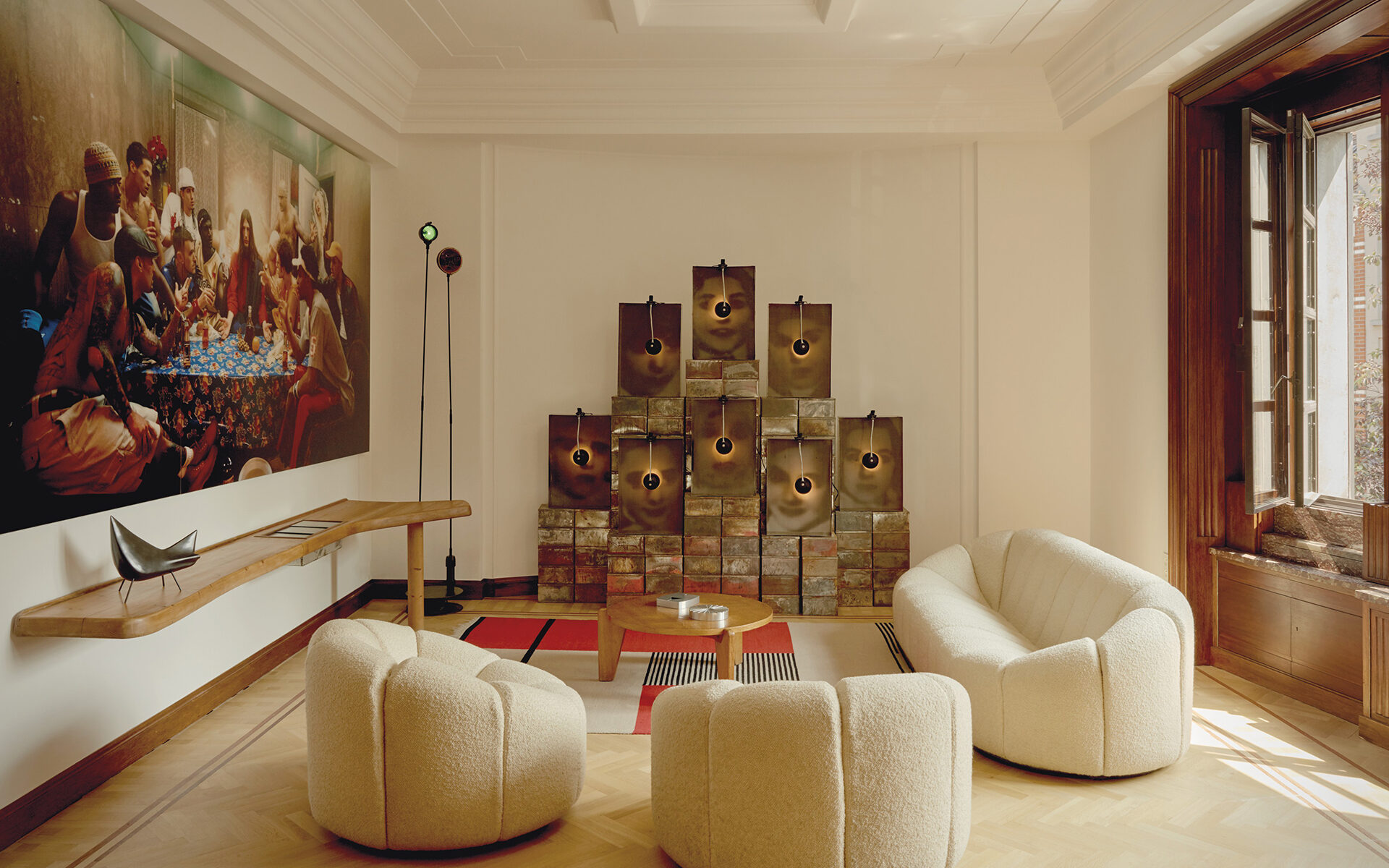 Christie's Auction Sets New Records for Pieces by Perriand, Paulin, and Royère
Collector Daniel Lebard's remarkable trove of 20th-century French furniture realizes more than $35 million in Christie's November sale
"It started about 40 years ago by chance," said collector Daniel Lebard about his trove of exceptional design pieces by Jean Prouvé, Charlotte Perriand, Le Corbusier, Georges Jouve, Pierre Paulin, and more, which recently came to market in a two-part sale at Christie's in Paris. "It's been an extraordinary adventure."
Lebard's collection started innocently enough when he fell in love with a piece by Prouvé and began to amass more of the designer's simple, minimalist furnishings for his home and office. His developing interest in metallurgy then led him to the work of Mathieu Matégot and Serge Mouille, and the ensuing decades saw him accumulate one of the most impressive collections of design from the 1950s through '70s ever assembled.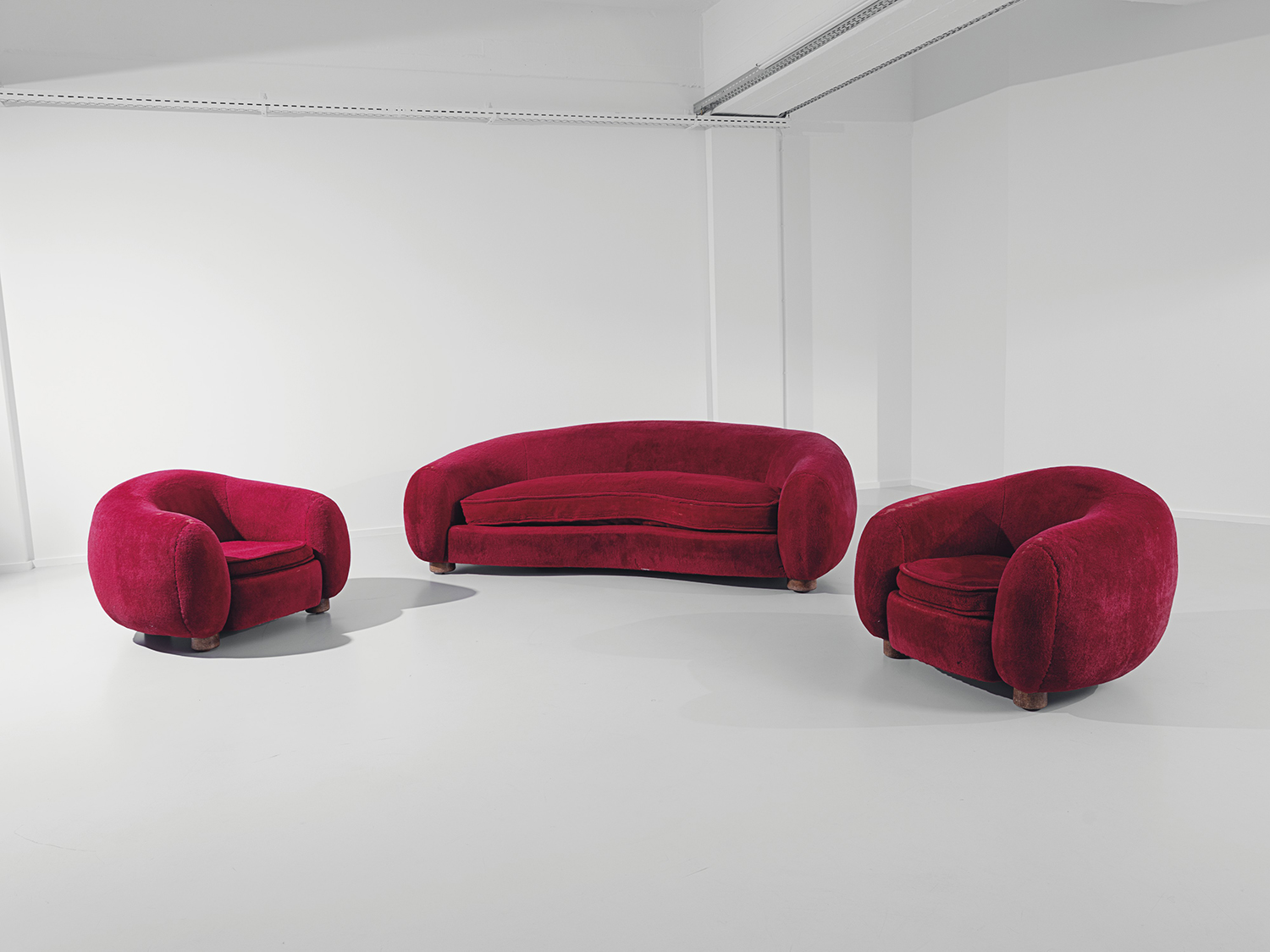 In early November, Christie's Paris auctioned more than 300 lots in a two-part sale that realized more than €31 million, more than twice its pre-sale estimate. Among the more than 51 lots by Prouvé was a pair of red velvet Boule armchairs, which fetched €1,292,000, the third highest price for a piece of the designer's work.
Other notable offerings included a 1951 lighting library created by Charlotte Perriand, Jean Prouvé and Andre Salomon, which brought in €1,016,000, a pair of Elysée armchairs by Pierre Paulin, which quadrupled their estimate by achieving €200,000, and a 1985 Signal light by Takis that sold for €156,250 against a €60,000 high estimate.
"We are deeply touched to have honored Daniel Lebard's lifelong passion and energy that is crystallized in this exceptional collection," Flavien Gaillard, head of the design department at Christie's France said in a statement. "With 24 new world auction records and 500 registrants from four continents, this very successful sale shows the immense quality of the selection that Daniel Lebard carefully gathered over 40 years."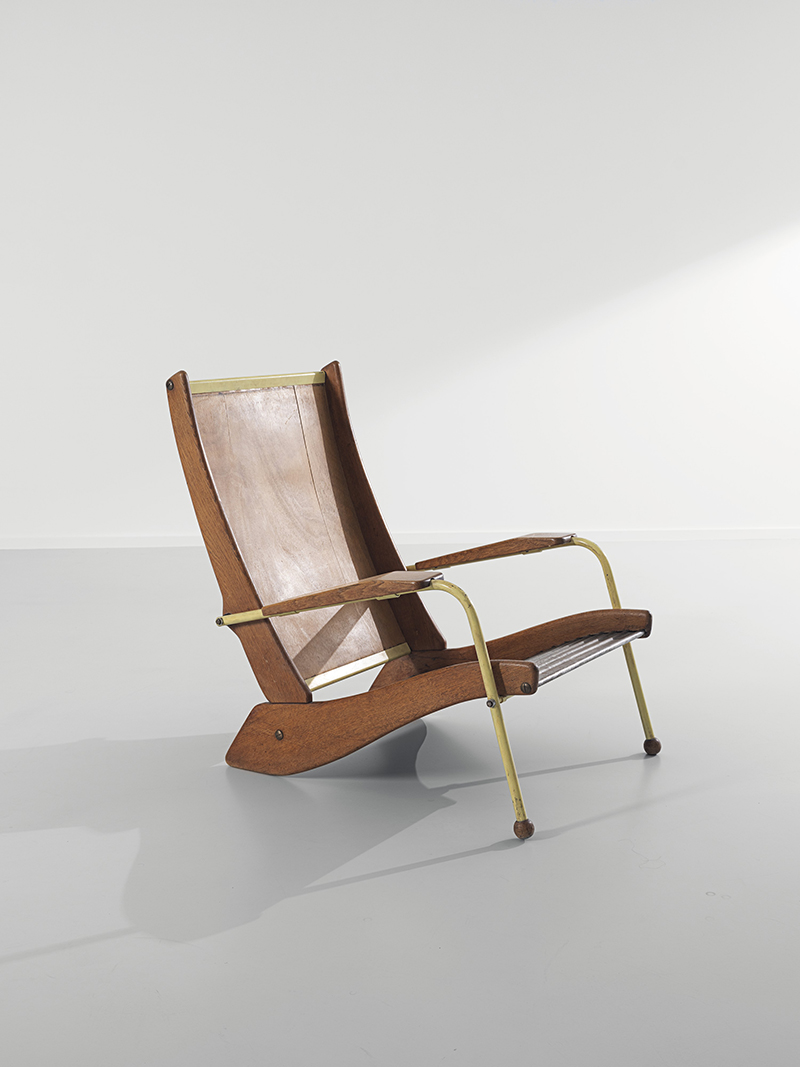 Also setting records during the sale were Prouvé's 1948 Kangaroo armchair, which went for €980,000, five times its estimate and the highest price for a Prouvé armchair sold at auction. Similarly, one of four sets of eight Métropole N. 305 chairs by the designer achieved achieved €325,000, more than eight times its estimate.
"The outstanding success of Lebard's collection confirms his great intuition and his pristine avant-garde taste," Cécile Verdier, president of Christie's France, said in a statement. "We were honored to present such a landmark collection celebrating the icons of design after a very successful public exhibition in our Paris galleries. The results achieved today underline the strong appetite of international collectors for exceptional curated ensembles and the growing vitality of the Parisian market."
Below, a look at several other highlights from the sale. 
Next Post