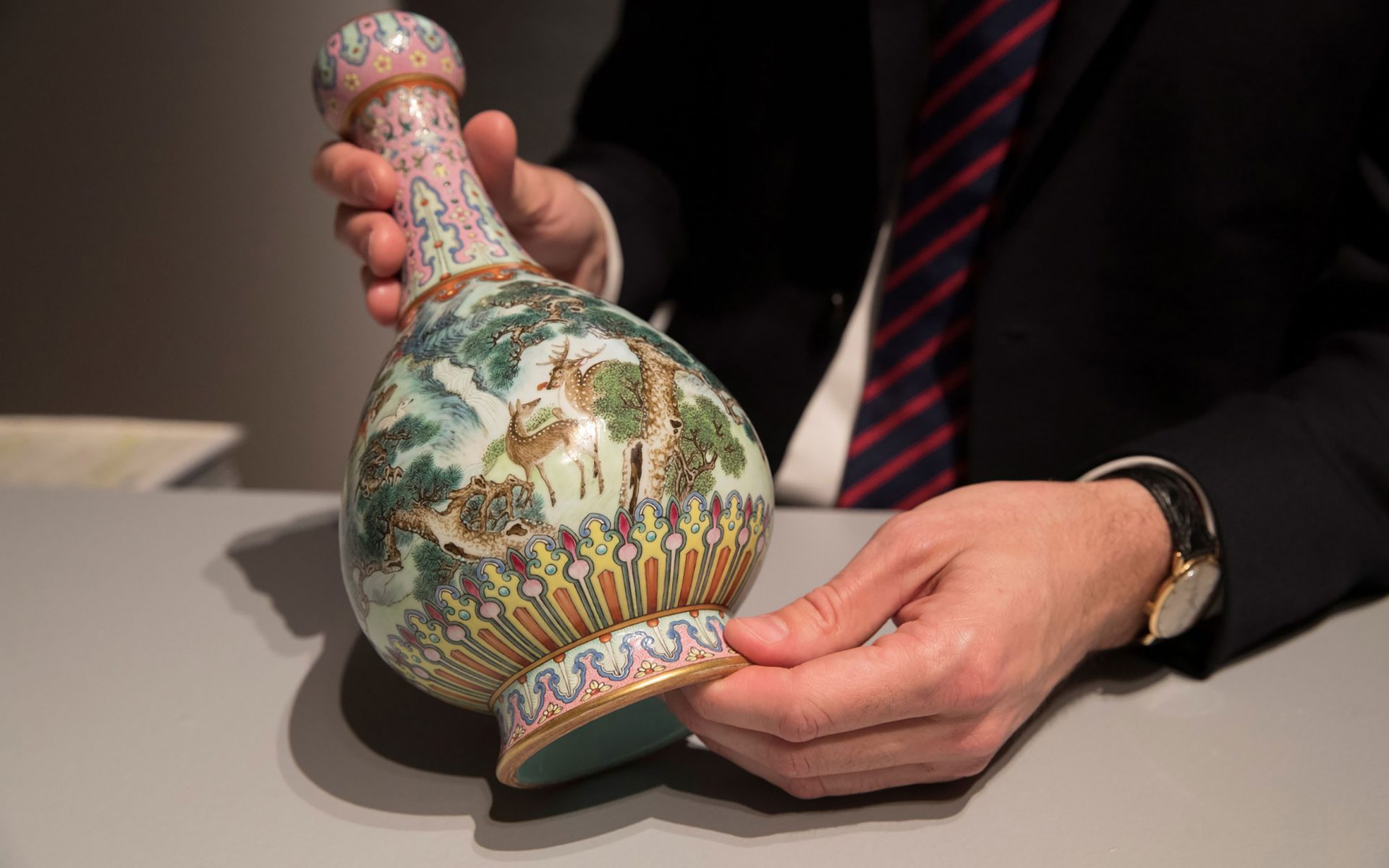 Stunning Chinese Vase, Found in Shoebox, Sells for $19 Million
The Imperial Qianlong porcelain vase sold for 20 times its pre-sale estimate
After a lifetime spent hidden in a shoebox, a 200-year-old Chinese vase was found and sold at auction at Sotheby's Paris for 16.2 million euros ($19 million).
The vessel, a "garlic-mouth" porcelain vase that is a relic of China's last golden age—had been stashed away in an attic among other items from an inheritance by its former owners, a French family who were unaware of its true value. The vase, gracefully painted in purple, blue, yellow and green remains in perfect condition.
Selling at over 20 times its estimate, (500,00-700,000 euros), this is the highest-priced sale for a single item by Sotheby's in France, and the highest price for a work of Asian art at a French auction house. It was sold to an Asian buyer.
Recommended: 6 Fascinating Auction Sales from Around the World
Though high, the price did not exceed the world record for the sale of Chinese porcelain: $38 million for a 1000-year-old brush washer bowl from the Song Dynasty back in October. And while the story made headlines, it was not quite as flashy as the 2014 sale of a Ming-dynasty porcelain "Chicken cup"—the holy-grail of Chinese porcelains—to Shanghai-based art collector Liu Yiqian for $36.3 million.
Dating back to 18th-Century imperial courts, the vase would have been handcrafted for the Qianlong Emperor, who was devoted to preserving Chinese culture. Over the course of his 60-year reign, China experienced a cultural resurgence, and the emperor—an artistic man—even oversaw the workings of the imperial kilns.
Next Post