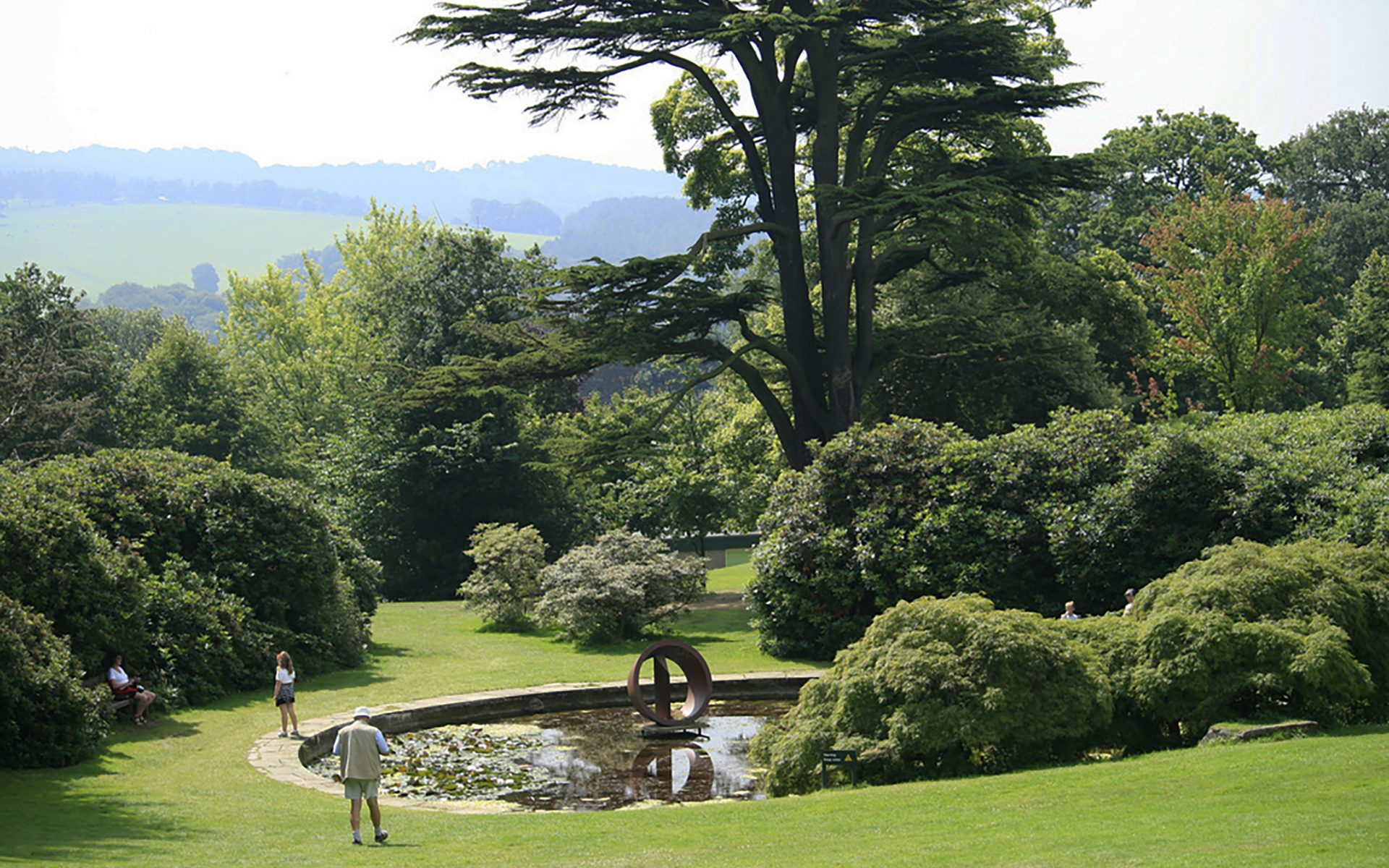 Chilean Artist Alfredo Jaar Spotlights Human Rights at Yorkshire Sculpture Park
A major solo exhibition by the pioneering Chilean artist was created in response to the CIA's infamous black sites
"I want to inform people, but I also want to evoke a feeling—to bring to light critical issues but also create a sense of poetry," says the celebrated Chilean artist Alfredo Jaar, who has spent his 30-year career chronicling human rights abuses and political oppression through an oeuvre that spans photography, film, and installation. "I like to say I'm just a frustrated journalist."
Jaar certainly seems to have his finger on the news pulse since he unveiled his latest work at Yorkshire Sculpture Park (YSP), The Garden of Good and Evil, an immersive outdoor installation prompted by the CIA's infamous "black sites." The piece opened just days after The Guardian published a story detailing the Afghan black site "Cobalt," a prison created by contracted psychologists John "Bruce" Jessen and James Mitchell, who tested their theories of psychological-breakdown-via-torture on Guantanamo Bay captive Abu Zubaydah, who was waterboarded and placed in small confinement boxes for hours on end. In Jaar's Garden, visitors enter what appears to be a peaceful grove of trees planted in large wooden boxes. Yet, in between the rows of stoic, well-kept foliage, one abruptly stumbles upon ominous fabricated steel cells, which reference the confinement boxes prisoners like Zubaydah experienced at CIA black sites around the world.
Located in the north of England, a region known as much for its dramatic and wild moorland as for being the seat of the Industrial Revolution due to its steel mills and coal mines, YSP commissioned Jaar to create the Garden—a work he has been wanting to make for years but for which he never had the space—to mark its 40th anniversary. "A lot of people don't realize that Alfredo initially trained as an architect and a filmmaker," says Clare Lilley, director of programming at YSP. "We have the space to allow him to do something on this scale and we really wanted to offer him this freedom of expression."
There's an undercurrent of violence that permeates Jaar's work, and Garden is no exception. The steel cells—some only large enough to contain a person on their knees, others able to accommodate a standing figure—range from barred to entirely blacked out. They are reminiscent of Donald Judd's cubes, which Jaar says is intentional. "I started studying architecture in the 1970s, when minimalism was at its height," he says. He was struck by how Judd's work stripped materials and experiences down to their most essential elements. The simplicity and purity minimalism offered in a time when there was so much social and political turbulence was something Jaar appreciated and wanted to bring to The Garden of Good and Evil.
Like the title of the installation implies, there is a duality within human nature, which is what the artist seeks to explore above all. "The capacity of our humanity resides in our ability to look at an image, to really focus on it, and identify with what we see," Jaar says. For much of his career, he has explored the politics of image-making and how we consume representations of violence, war, famine, and strife through the media. He is quick to point out that images are far from innocent or impartial, noting that context is key—but often lost—when we are bombarded with visual information day in and day out.
"Alfredo draws attention to and isolates images of conflict that many of us would prefer to ignore," says Lilley. "He demands familiarity; he won't let us forget." The Garden commission is paired with an indoor exhibition in the park's Underground Gallery of works spanning Jaar's career. This show includes well-known pieces like the photo series A Hundred Times Nguyen (1994), comprising four repeated images of a young Vietnamese refugee in Hong Kong, and the 2006 Sound of Silence film installation that tells the tragic story of a photojournalist who committed suicide after receiving a Pulitzer Prize for his photo of a small Sudanese girl ravished my famine.
When the exhibition closes, in April 2018, the trees from The Garden of Good and Evil will be planted around the park's expansive 500-acre property. Their unmarked installation will simultaneously grow the project and the grounds of the park. The containment cells, on the other hand, will be removed—a reminder that we ultimately have a choice in the seeds we sow for the future we want to see.
"The Garden of Good and Evil" is on view through April 8, 2018.
Next Post