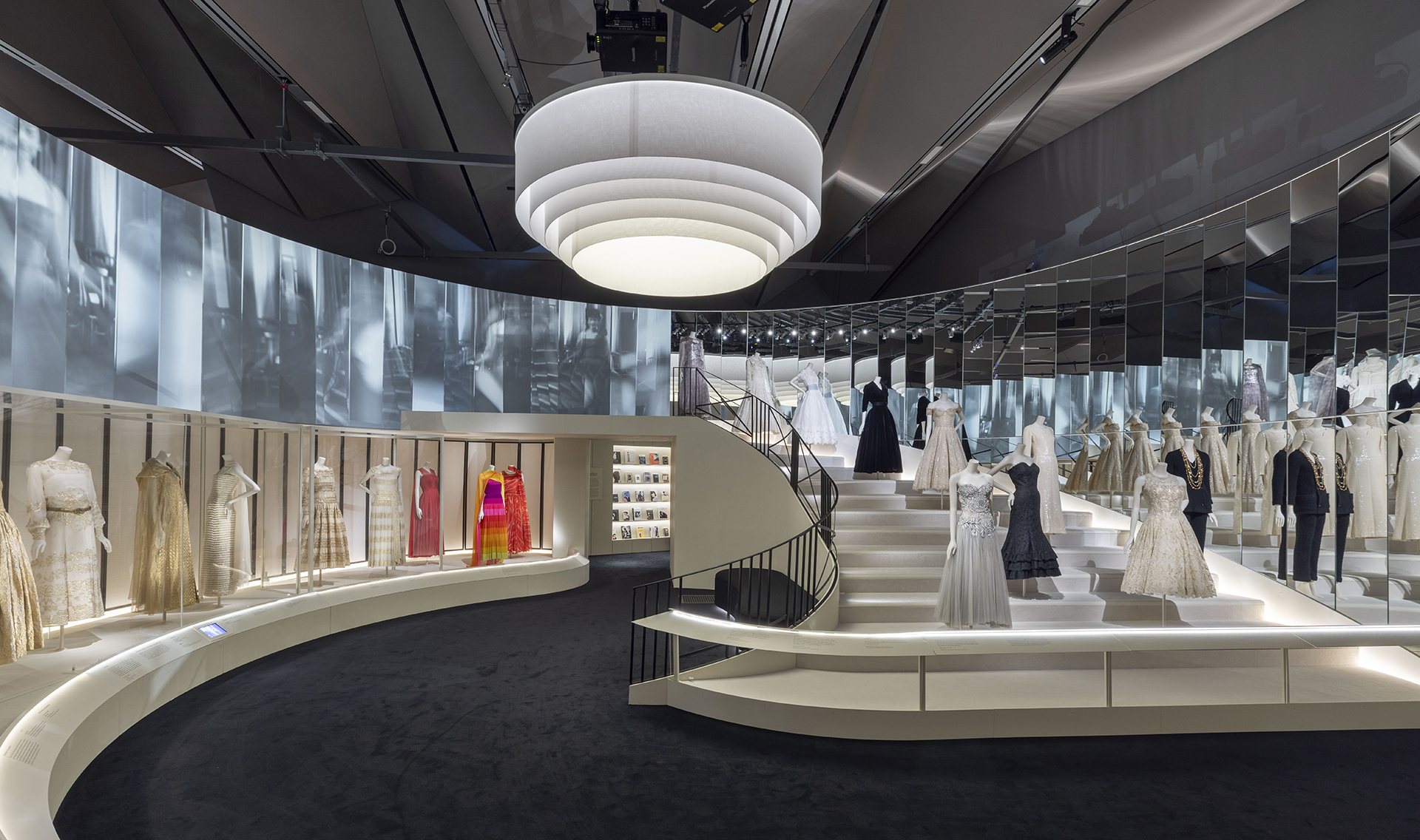 An Astounding Chanel Retrospective Opens at London's Victoria & Albert Museum
On view through February, "Gabrielle Chanel. Fashion Manifesto" explores significant clothing and beauty milestones in the trailblazer's monumental career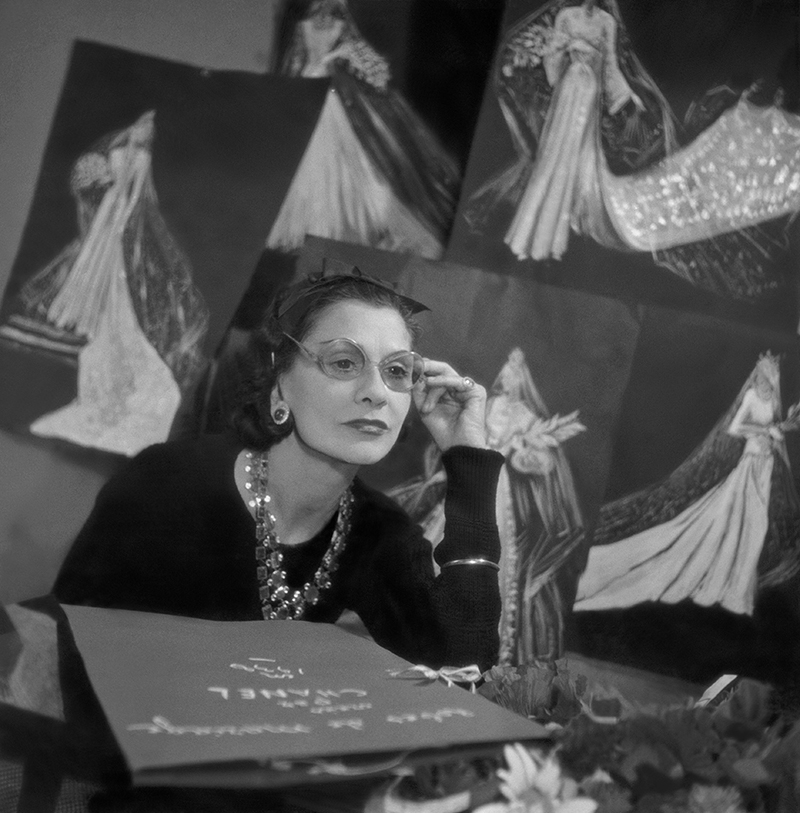 Just over 100 years ago, Gabrielle Chanel created her namesake perfume No.5. It is a fragrance that, with a little modification, has lasted for a century, its graphically spare packaging hardly changed. Now, an exhibition of the famed designer's work, opening at London's Victoria + Albert Museum on Saturday, shows that it's not just the perfume that has stood the test of time. From 1920s blush-pink gowns to her final—but still groundbreaking—evening trouser ensembles of 1971, what Coco Chanel said still goes.
The exhibition, titled "Gabrielle Chanel. Fashion Manifesto," has traveled from Paris, but the London edition is a completely fresh offering. The V&A's senior fashion curator, Oriole Cullen, and her team have added 100 objects including 60 new looks, many sourced from collections in the United States. "She had wonderful American clients, especially in the early part of her career," says Cullen, "and it's been fascinating for us to delve into different collections around the U.S. We found exceptional pieces in museums in Cincinnati, Indianapolis, Phoenix, and in the Kent State collection." A remarkable early piece, a cream jersey suit, is from the Mint Museum in Charlotte, and is also shown as an illustration in British Vogue.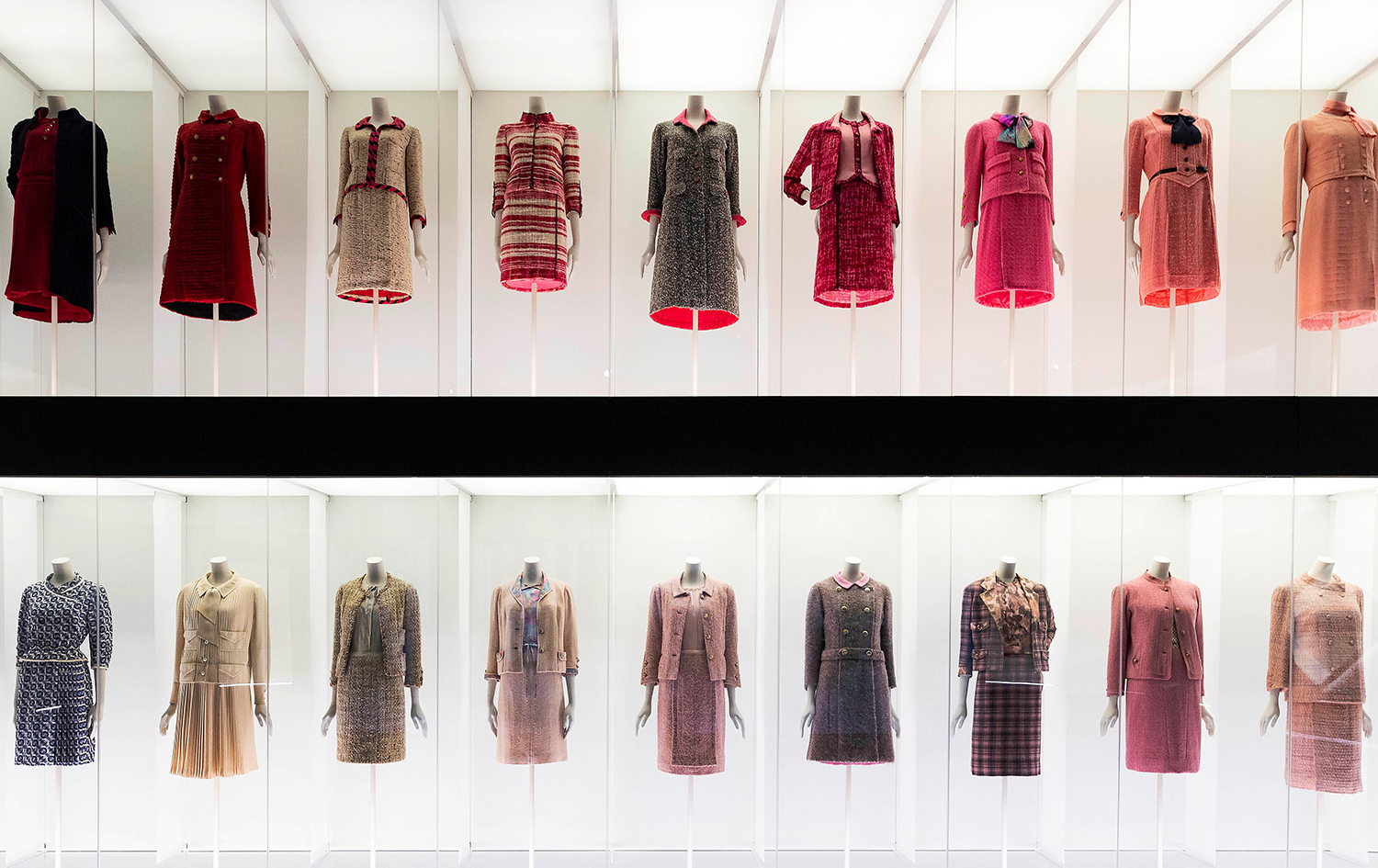 That the exhibition eschews the colloquial "Coco" for her given name of Gabrielle suggests that it is an attempt to focus more on the real woman than the myth. And indeed, it hones right in on the designer's attention to shape, materials, and cut, as well as more unexpectedly, her genius use of color. There is a brief hiatus in these stunning displays of clothing to explain the closure of the House of Chanel during World War II—and an attempt to unravel some of the confusion around her affiliations. She was both deeply involved with the German Abwehr spy Gunther von Dincklage, and recorded as a "trusted force" by the Nazis in 1941, but officially signed up to the French Resistance in 1943. When she was detailed  as a Nazi sympathizer after the liberation of Paris, she was released hours later.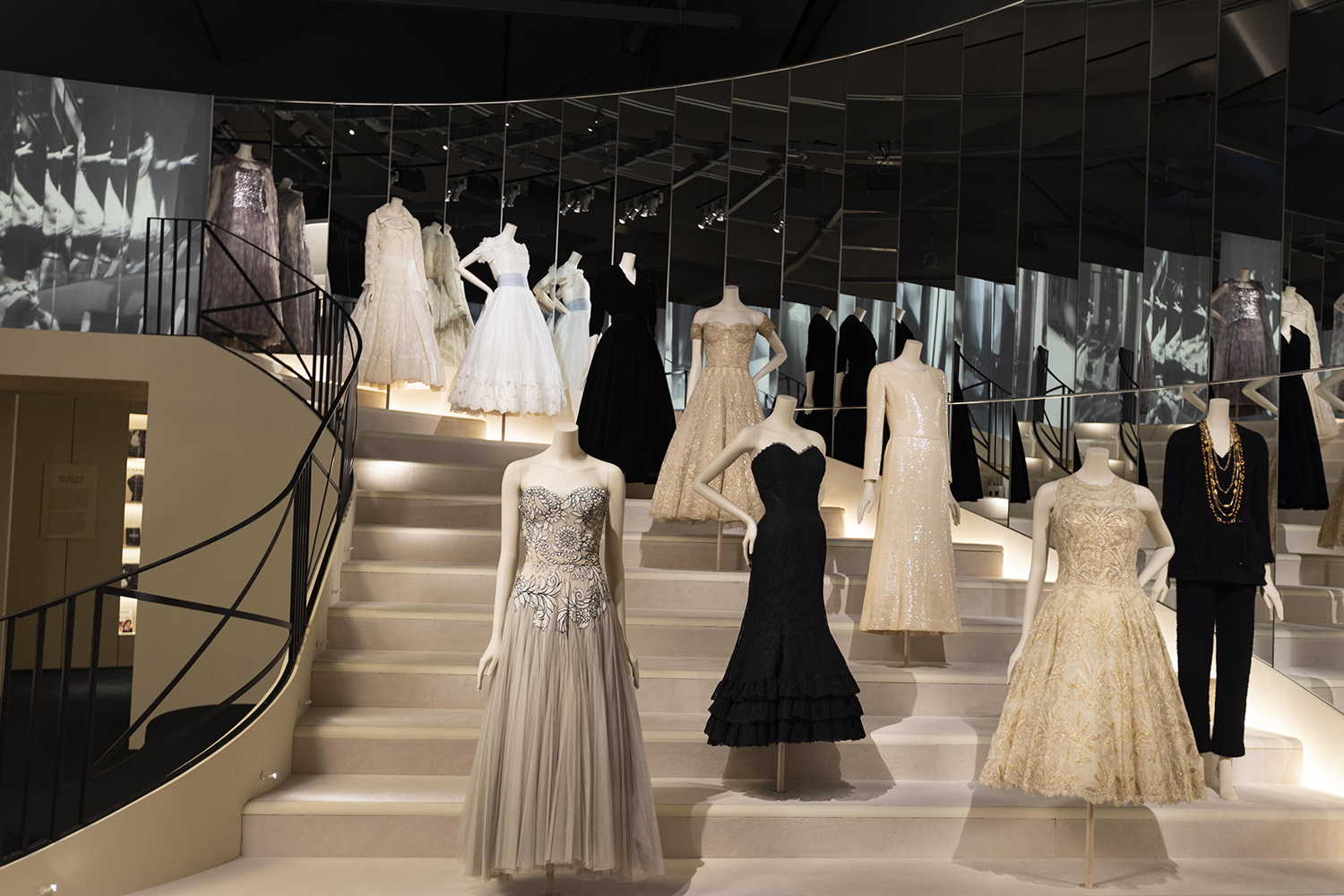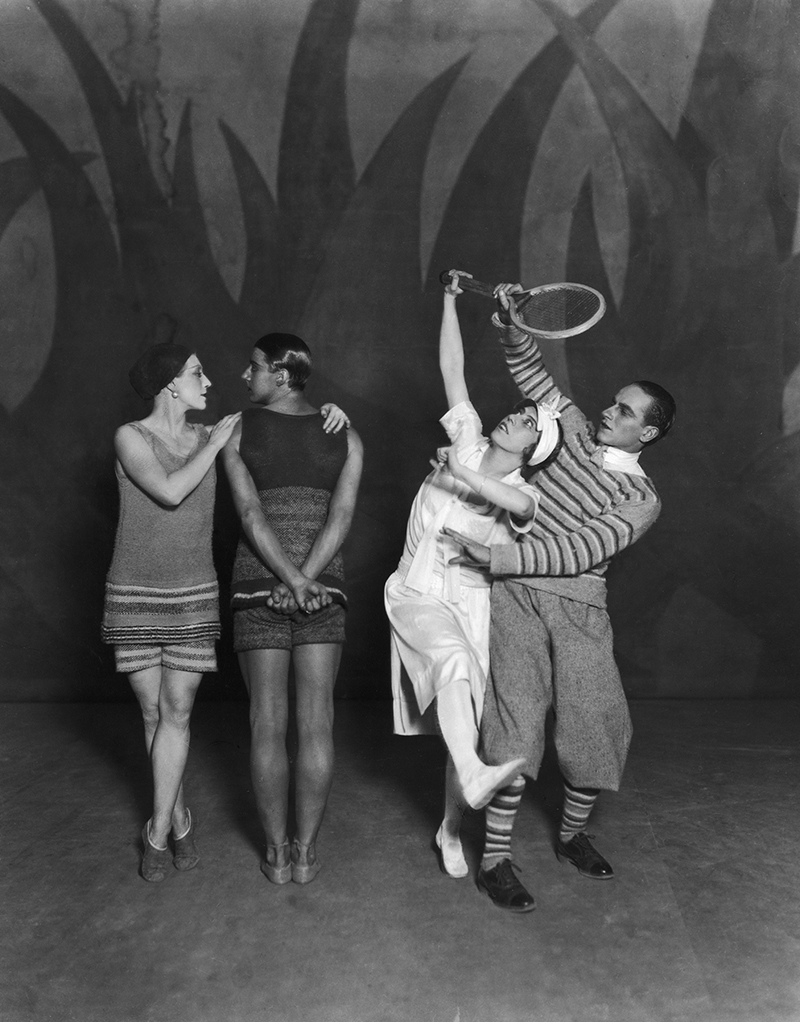 However, the crux of the show is dedicated to fashion, and this is where Chanel shines. True, she lied about her past and her age, and embellished even her present, but the reality is in these vitrines, where her ability to create works of both extreme and practical beauty prevails. While Paul Poiret had already liberated the female silhouette at the beginning of the 20th century, Chanel added ideas derived from sport and workwear into the mix. A 1916 wrap blouse in silk jersey that is shown at the beginning of the exhibition was inspired by a fisherman's shirt.
Smartly edited captions offer both insight and entertainment. A bonded pink bathing suit designed for the ballet dancer Lydia Sokolova's role in Le Train Bleu, a ballet choreographed by Nijinsky for Diaghlev's Ballets Russes in 1924, looks sporty enough, but is explained as being difficult to dance in once "worn with a suede skull cap, rubber bathing shoes, and heavy pearl-effect earrings."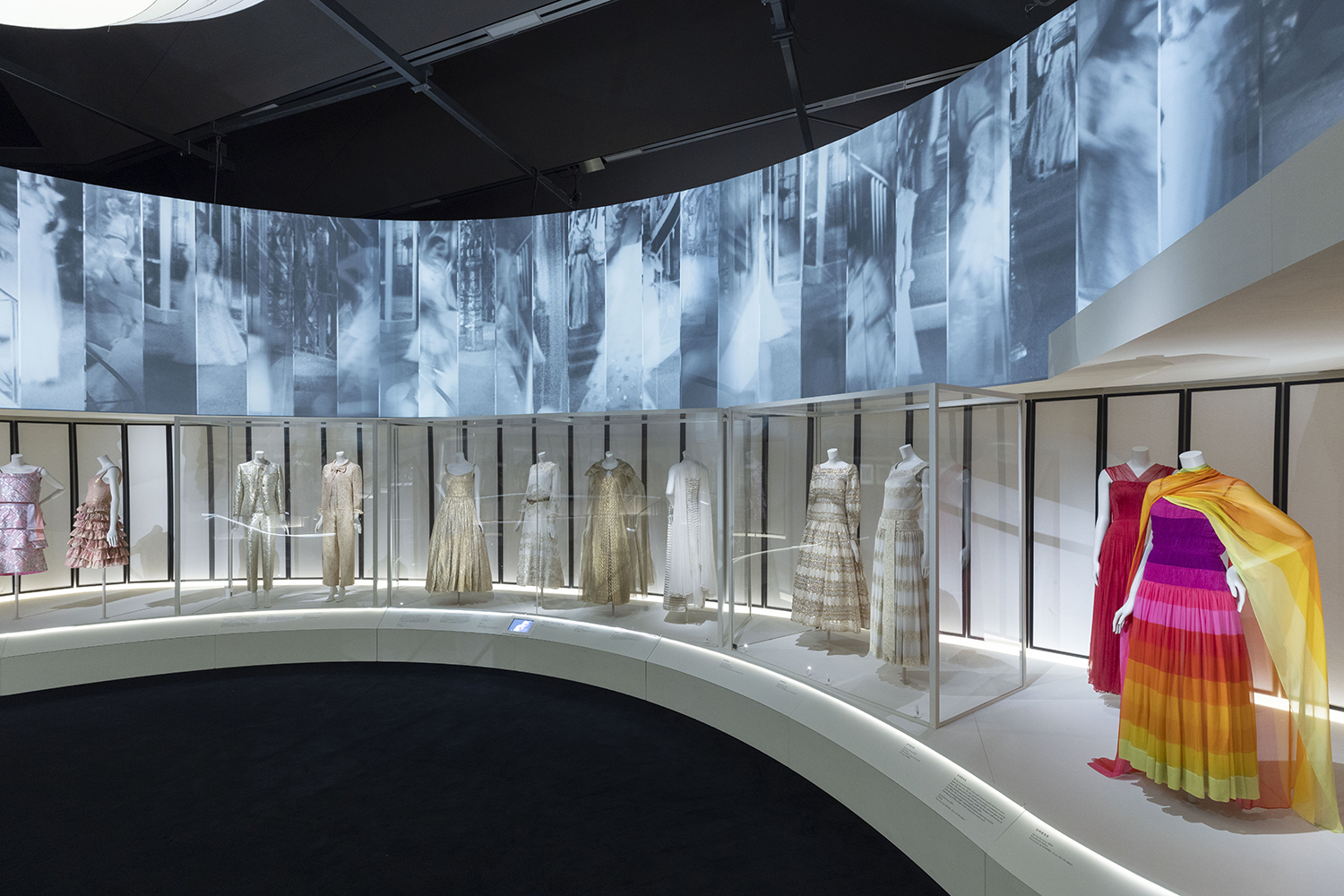 Chanel opened her first millinery shop in the chic resort of Deauville in 1913, and never looked back. By the 1920s, she'd already commanded the Little Black Dress that, along with the tweed suit, would define her reputation—both are presented here in various forms throughout the decades. But there are so many surprises in between: The 1920s gowns tinted in palest pink for "a sunset glow"; the establishment of her own factory in 1928 to produce fabrics including exquisite floral-printed chiffons; a 1928 lined coat in red leather and checked wool that wouldn't look out of place on a Prada runway.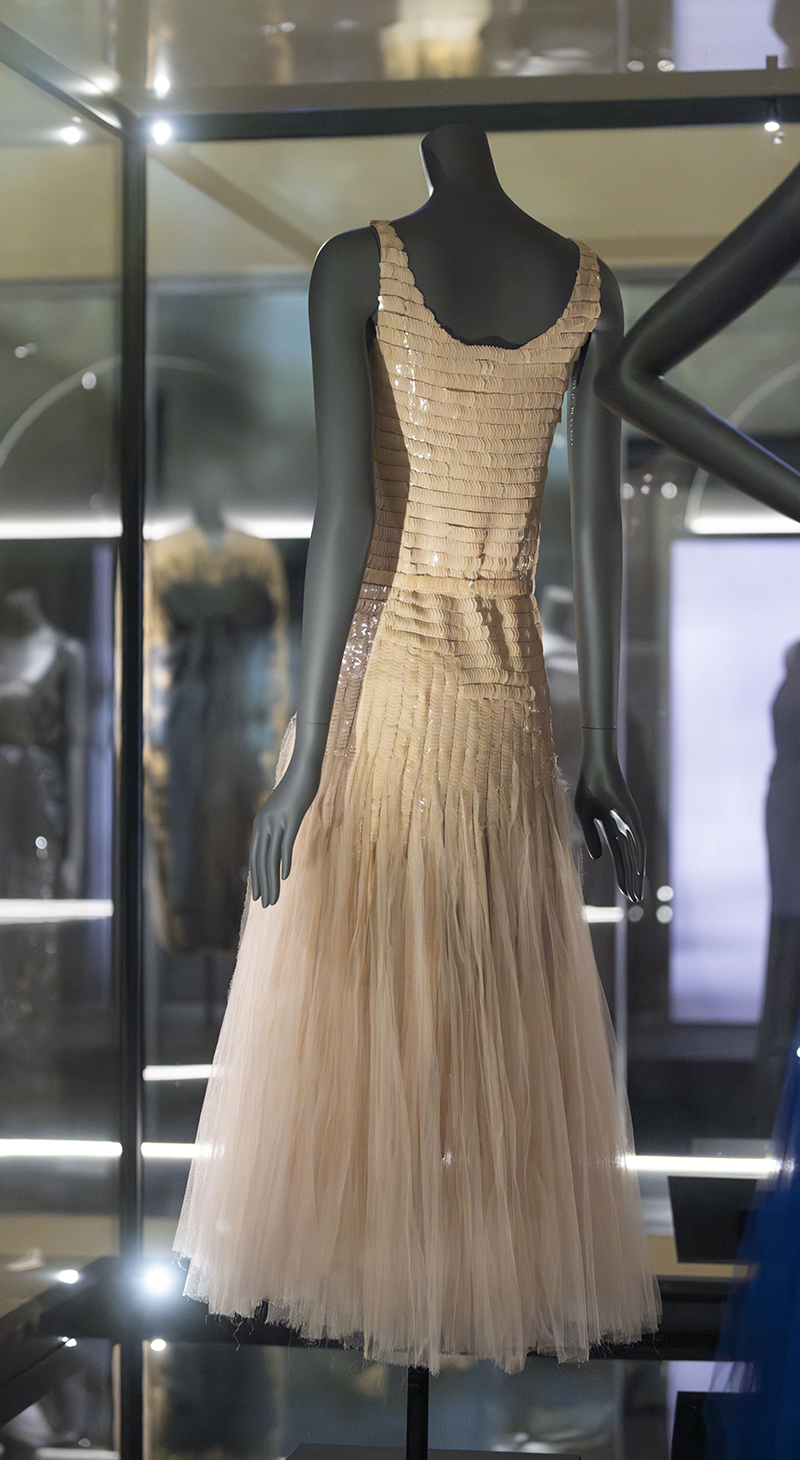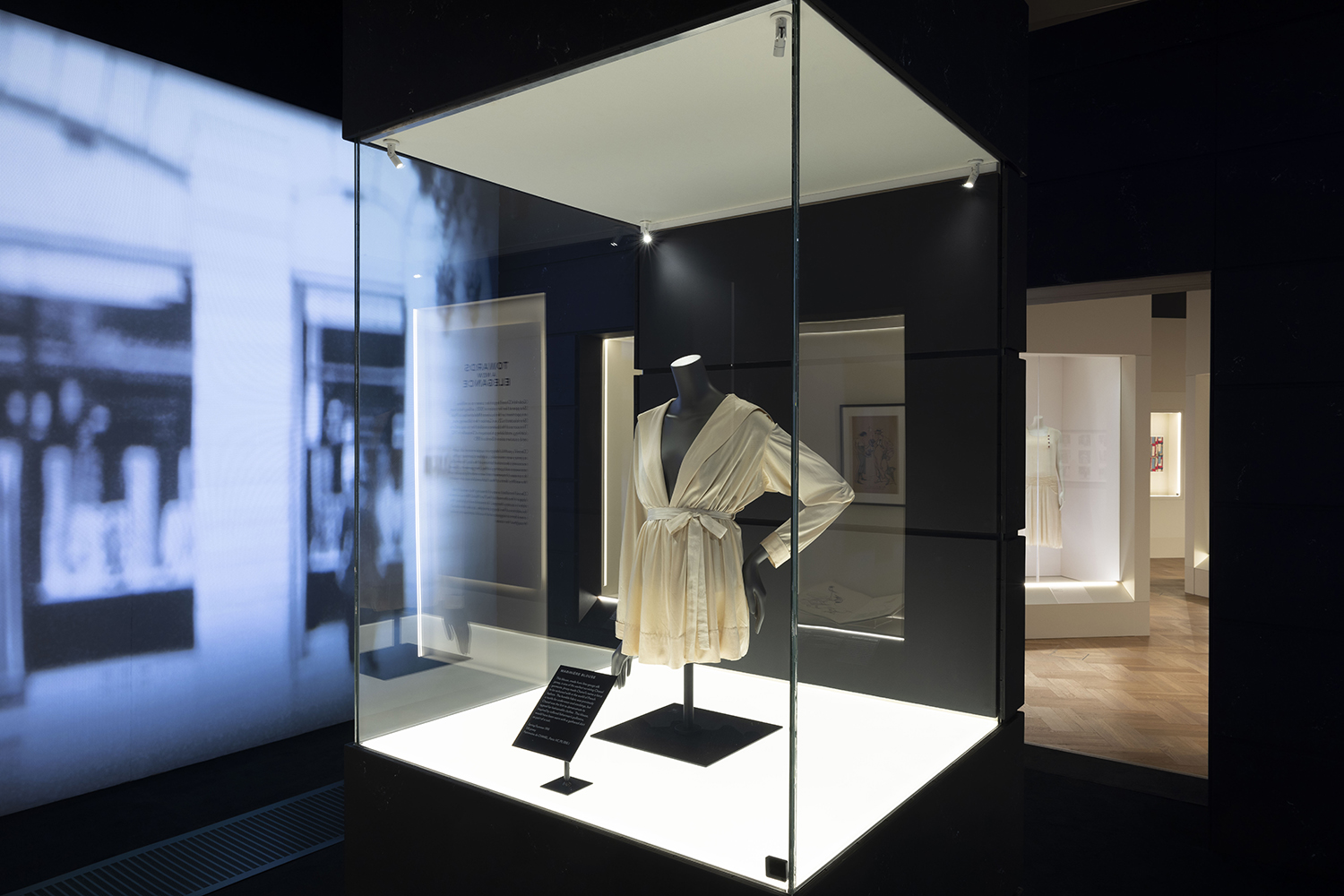 Chanel was slow to re-open her house after WWII. American GIs, who flooded into Paris after the war ended in August 1944, snapped up Chanel No.5 at an incredible rate. But in 1954, aged 71, she was back in the studio, exploring the fulsome silhouette of the New Look, with its cinched waist and full skirts, but through her own interpretation. "Look at this evening dress from 1954," says Cullen, pointing to a gorgeous floor-length confection in white with navy embroidery. "It has the corseted bodice, but with no boning to make the shape. The skirts are beautifully full, but without layers of petticoats." It is the New Look according to Coco.
Throughout the 1960s, Chanel made suits for clients including Lauren Bacall (a figure-hugger in pink) and Marlene Dietrich (a lovely red and grey check with a pleated skirt). There are 50 examples as well as coats from the decade lined in a double row of vitrines: look upwards and you can see the incredible rose pink quilted linings. In another room, shockingly glamorous lamé, lurex, and brocade evening suits almost look old-fashioned until viewers recognize they have reappeared rather more recently in the collections of Miu Miu and Prada.
Adding the finishing touch to what Cullen calls the "holistic wardrobe" are the handbags, shoes, and jewelry, plus that invisible accessory—scent. All are represented in this comprehensive journey into the head-to-toe world of Gabrielle Chanel.
"Gabrielle Chanel: Fashion Manifesto" is on view at London's Victoria & Albert Museum from September 16 through February 24, 2024.
Next Post