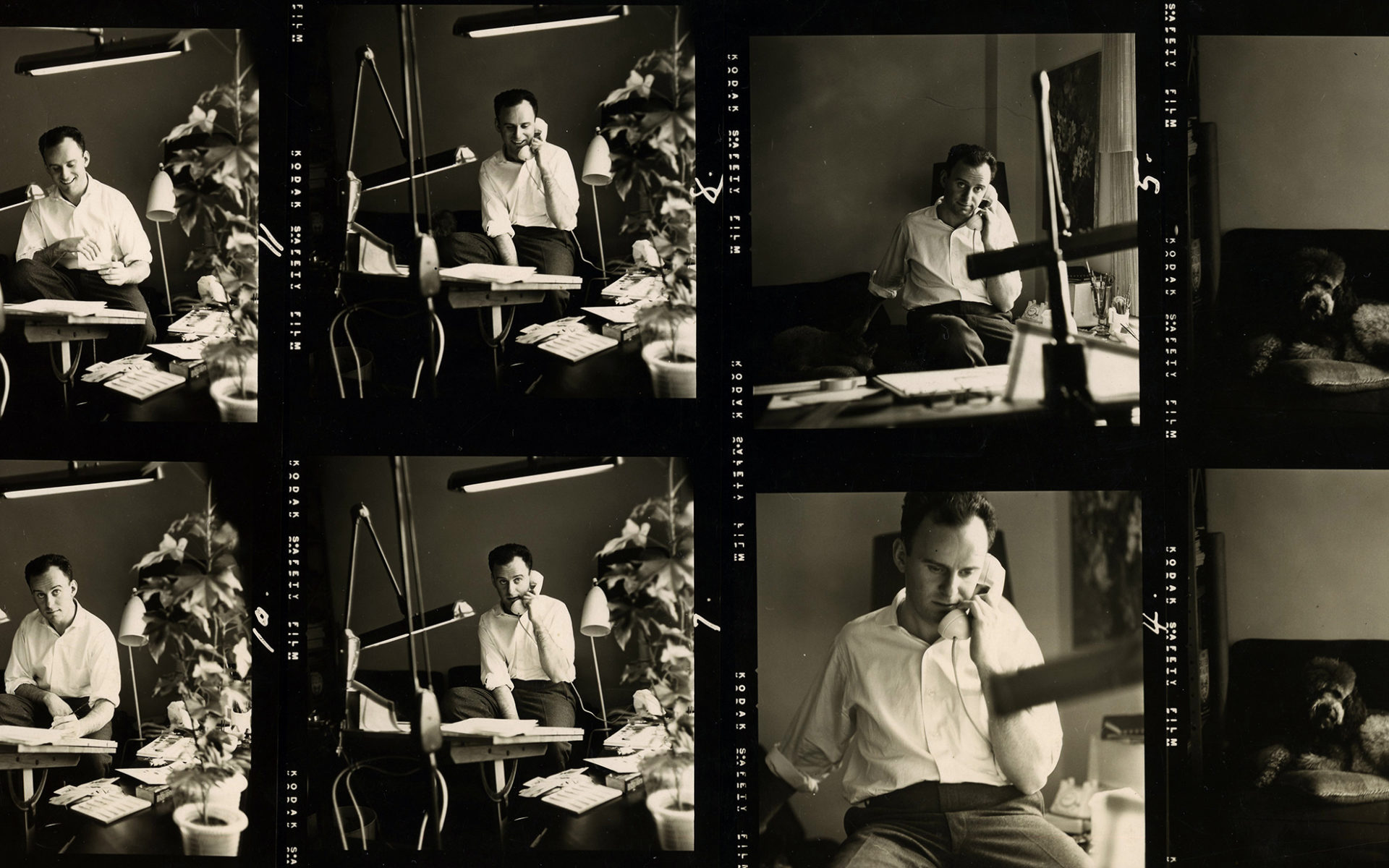 Celebrating the Design Legacy of Jeremiah Goodman
The renowned interiors illustrator, who captured the most divine spaces with his signature brushstrokes, died today in New York City
In the sublime paintings of Jeremiah Goodman, who died today in New York City at the age of 94, the most elegant, sophisticated rooms in the world were immortalized as magical realms. Over the last seven decades, he had been invited to capture the homes of leaders in the worlds of society, culture, interior design, architecture, and fashion with his signature gouache brushstrokes.
He will be mourned not only for his extraordinary artistic talent and vast knowledge of interior decoration, but also for his vivacious personality and dry sense of humor.
"I can't think of many who were chroniclers of all things architecture and design," said architect and longtime friend Lee F. Mindel. "Who else has spanned so many decades at the top of their field?"
Goodman, born in 1922, was celebrated for his ability to conjure the true sense of a room in luminous, painterly brushstrokes. To have a home or design project documented by him was a coveted prize, and some of the most memorable spaces that he captured include Betsy Bloomingdale's Bel Air drawing room, Bill Blass's New York bedroom, Diana Vreeland's red room, and Carolina Herrera's sitting room. For years, he was commissioned to paint the interiors of design legends such as Albert Hadley, Rose Cumming, Tony Duquette, Kalef Alaton, Henri Samuel, and Mario Buatta, and he worked until recently on projects for Mindel, Reed Krakoff, and Vicente Wolf, among others.
Although he was not able to attend a retrospective of his career earlier this year at Dessin Fournir in Los Angeles, his spirit was certainly felt at the show. The exhibition was organized in conjunction with Dean Rhys Morgan, a British gallerist who represents his work.
"In a digital age Jeremiah reminded us what the hand could achieve before it was replaced by the photographic lens," Morgan said. "Whether in carefully controlled line drawings, subtle washes of color, or bold elemental brushstrokes, whatever the technique, the handwriting was always uniquely Jeremiah's."
Goodman's bestselling retrospective monograph, Jeremiah: A Romantic Vision (powerHouse Books), was published in 2007. In its foreword, Goodman described how he fell in love with illustration: As a child recovering from an injury to his right hand, he was given a box of crayons—became a lefty—and discovered his passion. His lifetime career as an artist was filled with glamorous commissions, but he also wrote of the challenges of working with such distinguished clients. Of the jewelry designer Elsa Peretti, he wrote, "it is her discerning eye that one seeks to please! Miraculously, I do my best work when I am faced with this task."
"He brought history, glamour, romance, and fantasy to everything he touched," said Mindel. "He made us better than we were."
Next Post