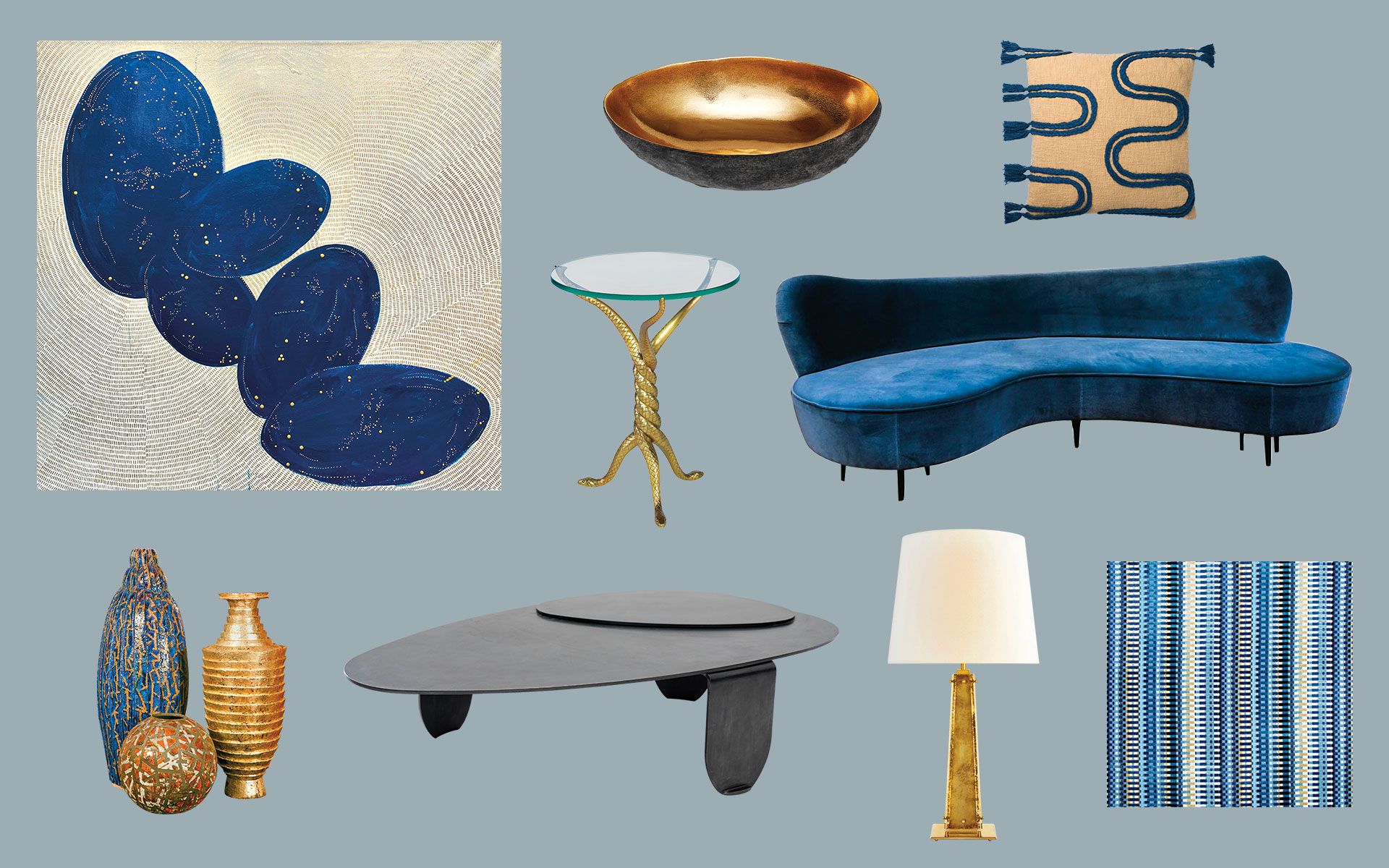 Carrier and Co. Designs a Room Around a Celestial Katy Ferrarone Painting
Husband-and-wife interior designers Mara Miller and Jesse Carrier use metallic furnishings to imbue a living space with Parisian flair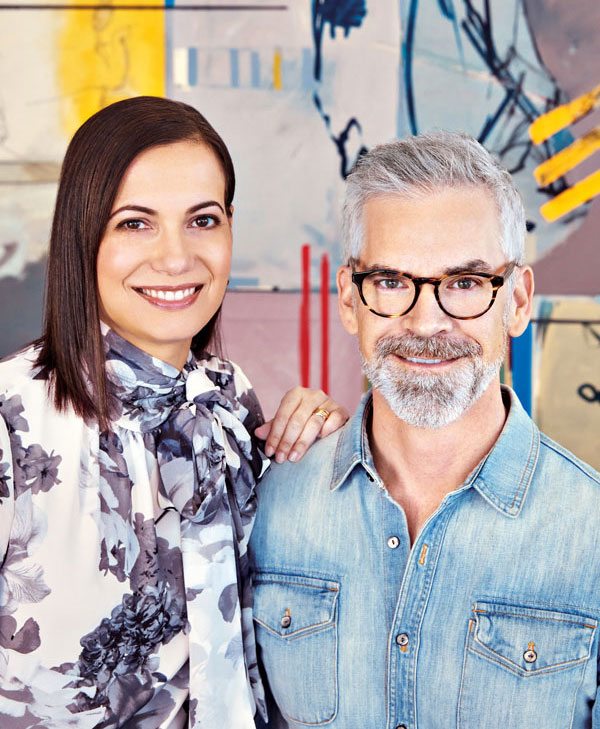 Within Carrier and Company's exceptional design portfolio there's an intrinsic push and pull between glamour and livability. Go-to resources for high-profile tastemakers, principals Mara Miller and Jesse Carrier excel at striking the right balance while adding their incomparable brand of freshness to the hallmarks of good decorating.
"The texture and depth of Katy Ferrarone's art grabbed our attention," says Jesse Carrier. "While we envision this living room overlooking Central Park, there's a palpable Parisian flair to it with shimmering touches like metallic fabrics and lacquered tables."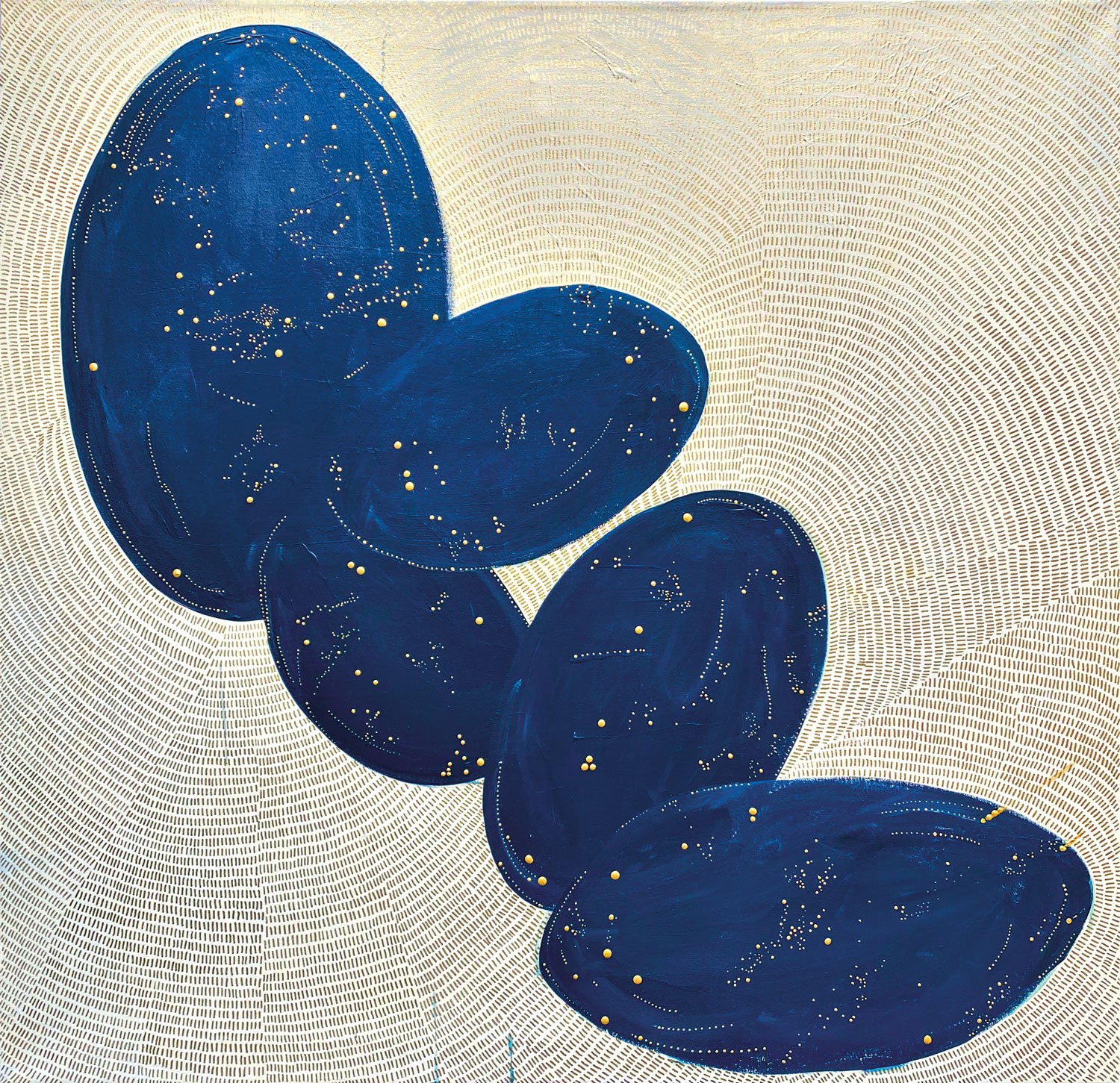 Hidden in Sight (2019) by Katy Ferrarone from Voltz Clarke Gallery.
"It's a great balance of clarity and then subtle detailing, texture, and layering, which is how we think about interiors." —Mara Miller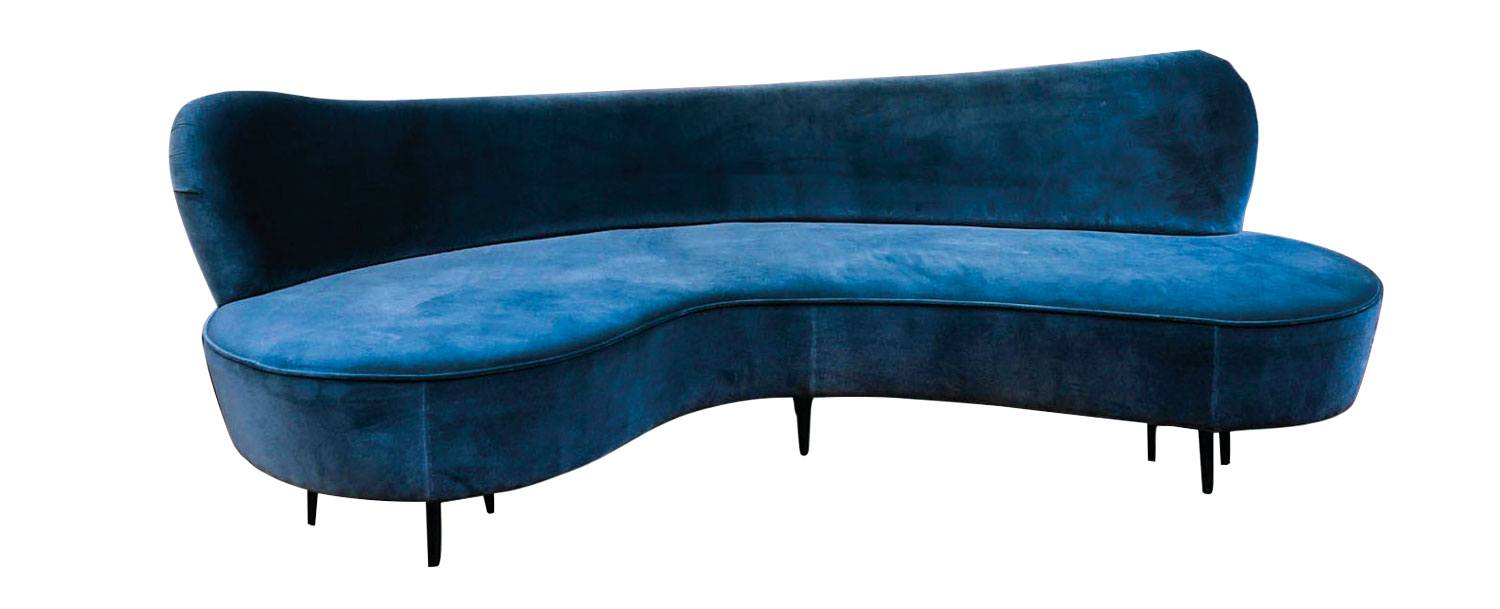 Curved vintage sofa from Galerie Glustin.
"We love the simplicity of it, but you can see that, in addition to its structure, it also has this beautiful shape and detail to it that is a little midcentury." —Jesse Carrier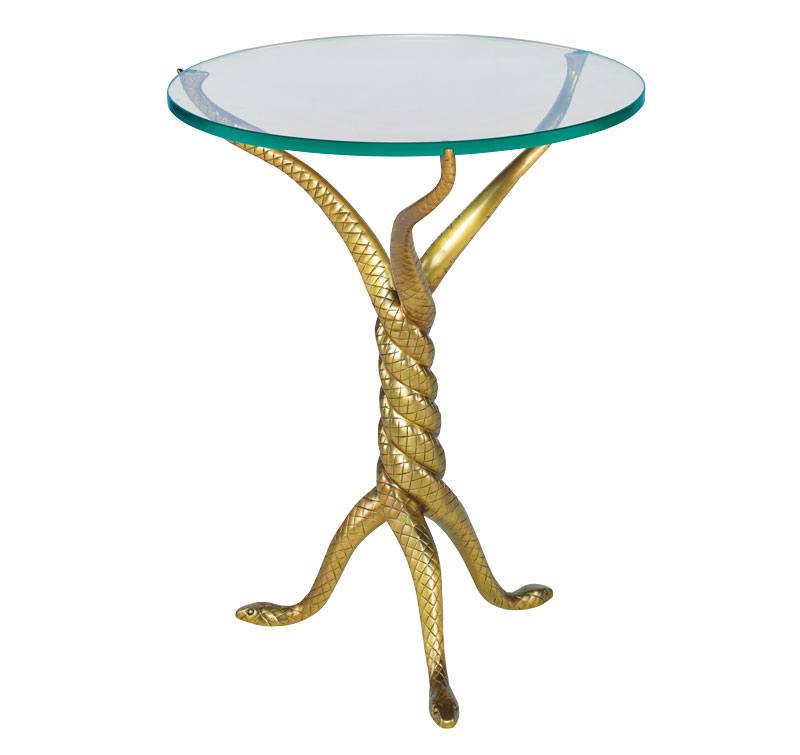 Brooke drink table by Century Furniture.
"We think of drinks tables as accessories in the room that can be artful or on trend, adding a lot of personality and interest without overwhelming a space. And we always love the utility of a table as a convenient perch for drinks, a book, or a phone." —Jesse Carrier and Mara Miller
Pillow by Loloi.
"The detail that is the most interesting is how it is punctuated with a tassel at every point on the seam." —Mara Miller
Cadence table lamp by Circa Lighting.
"The patina and sheen from the lamp are very reminiscent of the bits of gold and gilding that are in the painting." —Mara Miller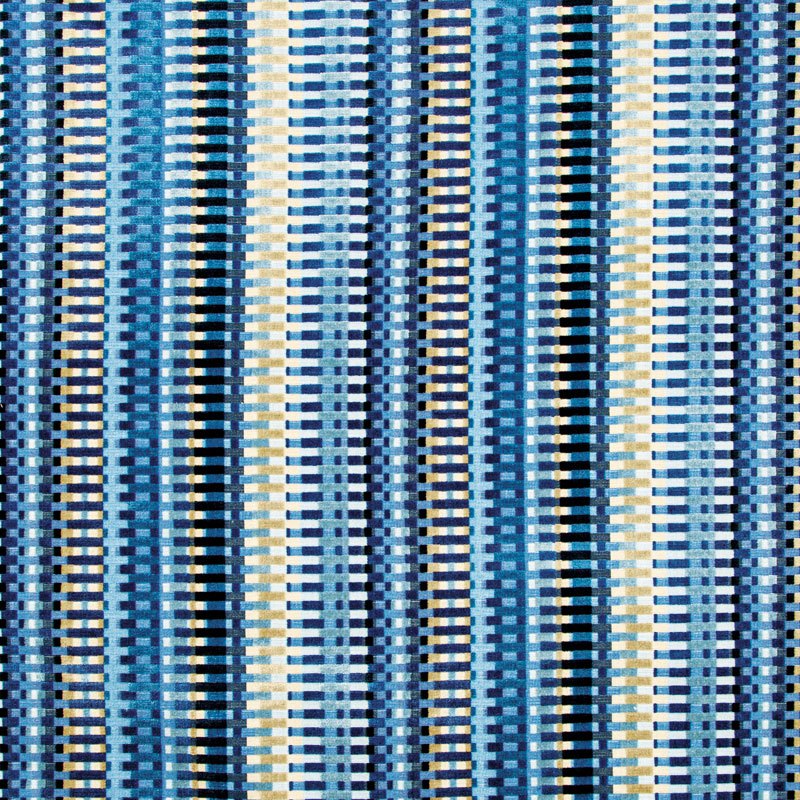 Picket fabric in Night Sky by Lee Jofa.
"A really complex woven and cut velvet that has lots of deep tones of blue, plus silvers and tans, and picks up all the tones of the painting." —Mara Miller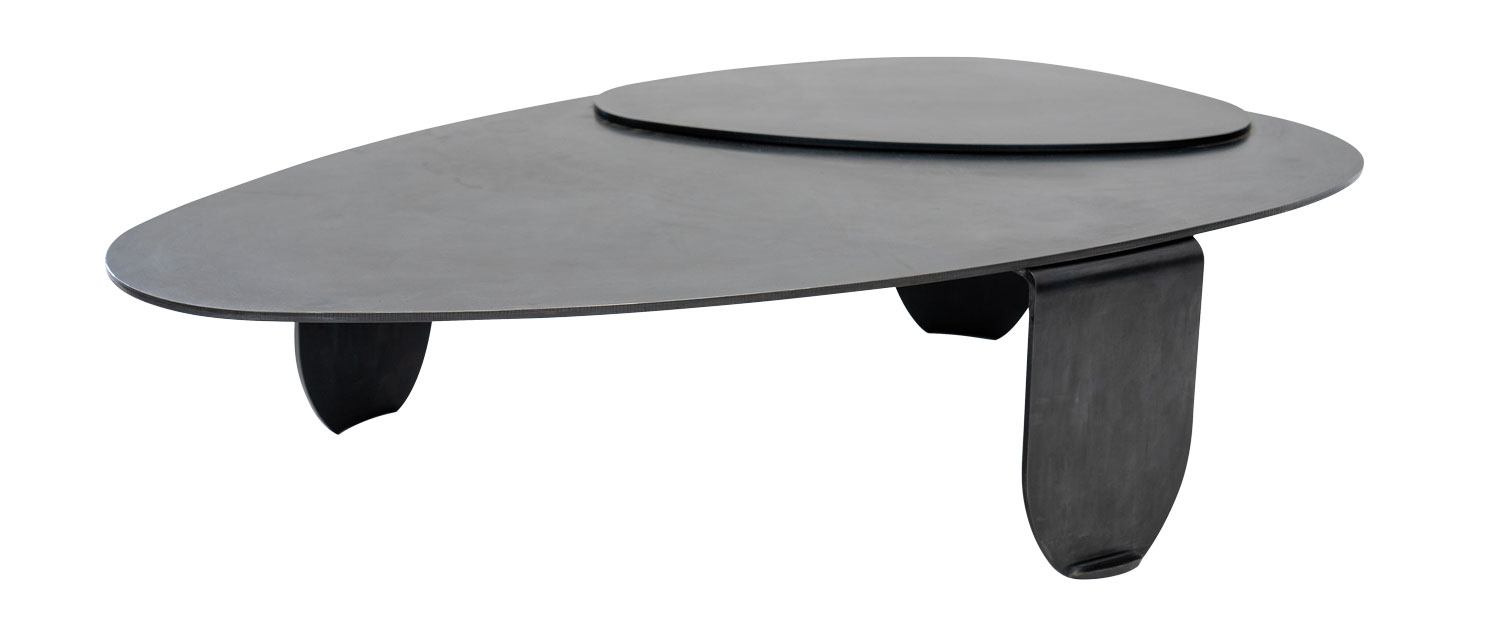 Table No. 7 by J. M. Szymanski.
"This coffee table is comprised of slabs of wrought iron shaped in these orb shapes that relate nicely to the forms of the painting." —Jesse Carrier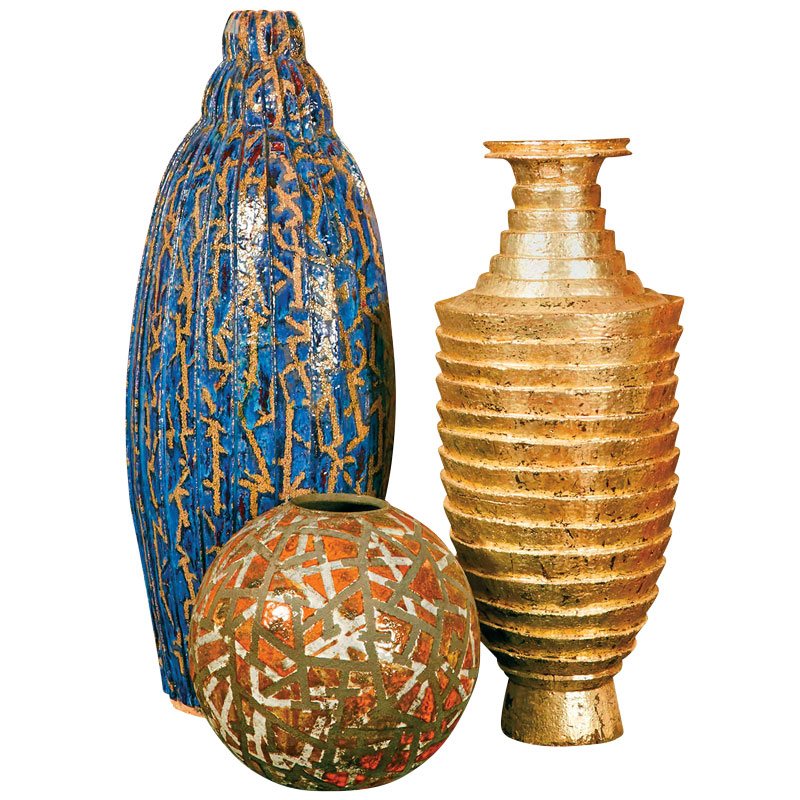 Antonio da Silva ceramic vases from Galerie Glustin.
"I'm a sucker for ceramics. I buy as many as I can and get in trouble all the time, but this beautiful collection by Antonio da Silva, through Galerie Glustin, adds another layer of texture, pattern, and color." —Jesse Carrier
Oval vessel by Cristina Salusti.
"This in particular was appealing to us because of the duality of the material, so the outside of the vessel is very coarse and rough, and the inside is highly polished, reflective, and gilded."
A version of this article first appeared in print in our 2020 Summer issue in the section The Artful Home: Focal Point. Subscribe to the magazine.
Next Post