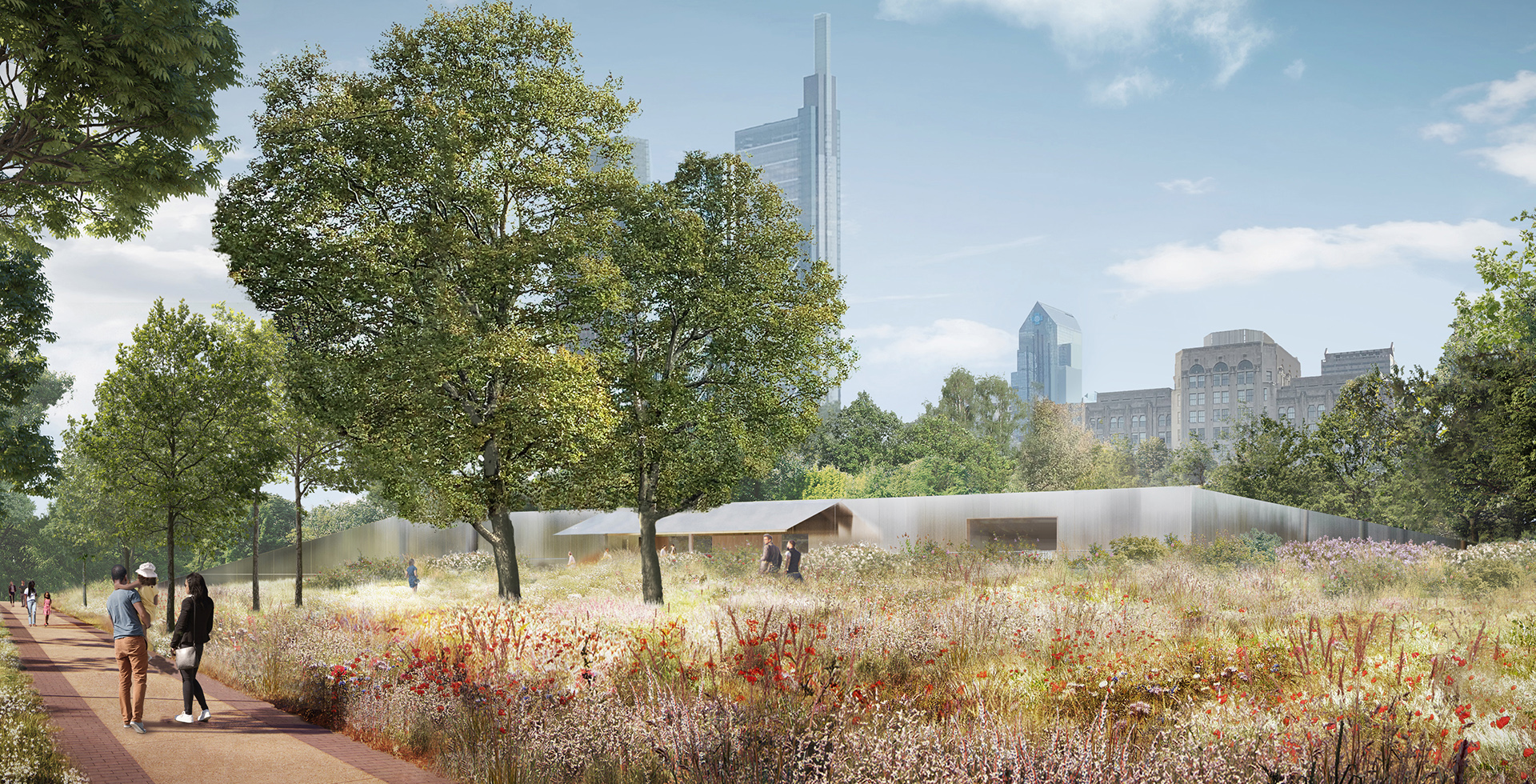 The Calder Foundation Announces New Public Art Space in Philadelphia
Conceived in collaboration with Pritzker Prize-winning architecture firm Herzog & de Meuron and landscape designer Piet Oudolf, Calder Gardens will feature a rotating display of the artist's most celebrated works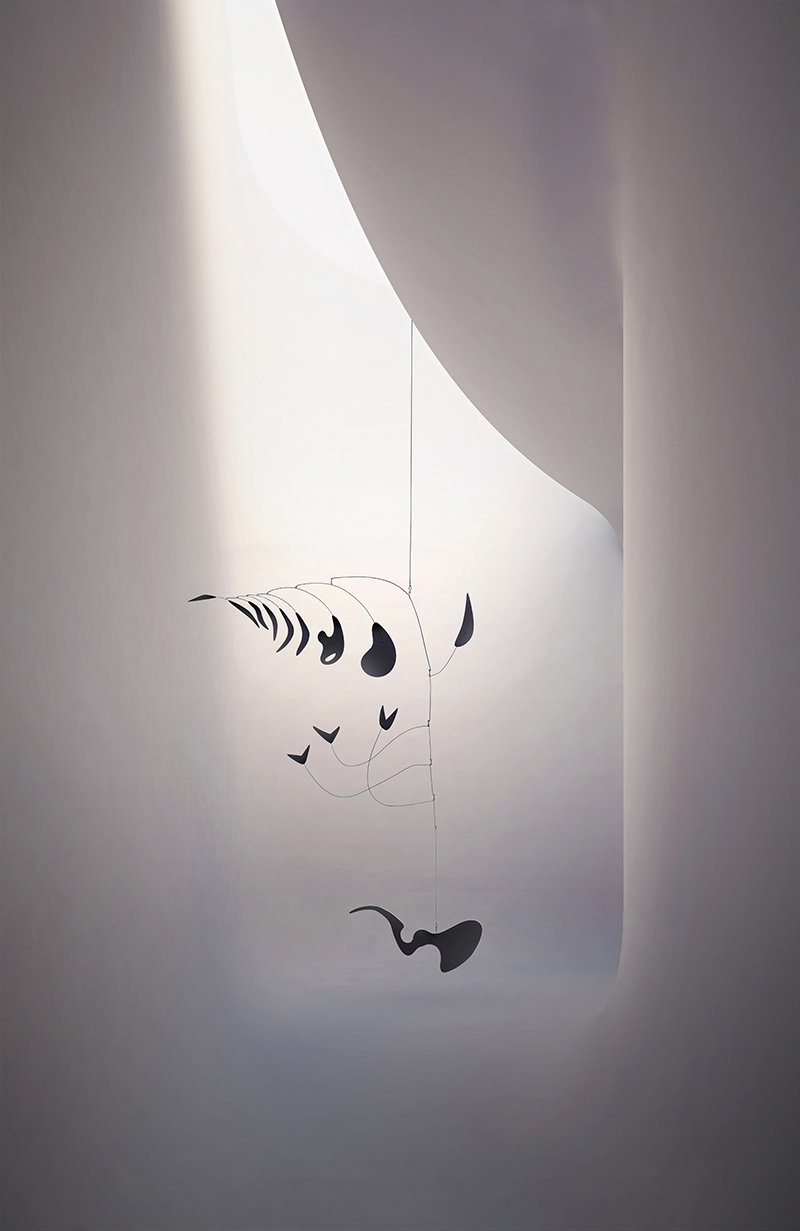 While Alexander Calder's artworks are regularly included in the collections of the world's most esteemed institutions and the private holdings of art connoisseurs around the globe, a newly announced destination looks to celebrate his creative output in a unique and individually tailored atmosphere. Planned for an art-filled stretch of Philadelphia, the artist's hometown, Calder Gardens will display myriad examples of Calder's work within a two-story, 18,000-square-foot structure by Herzog & de Meuron and 1.8-acre landscape conceived by Piet Oudolf.
"Calder's work is on view all over the world in the most spectacular museums and public spaces, but Calder Gardens will offer something different," says Alexander S. C. Rower, the artist's grandson and the president of the Calder Foundation. "The evolving presentation of my grandfather's art won't be experienced through an art historical narrative. The sculptures will exist in the space, simply, allowing visitors to draw their own conclusions about these mysterious objects. This has never been done before."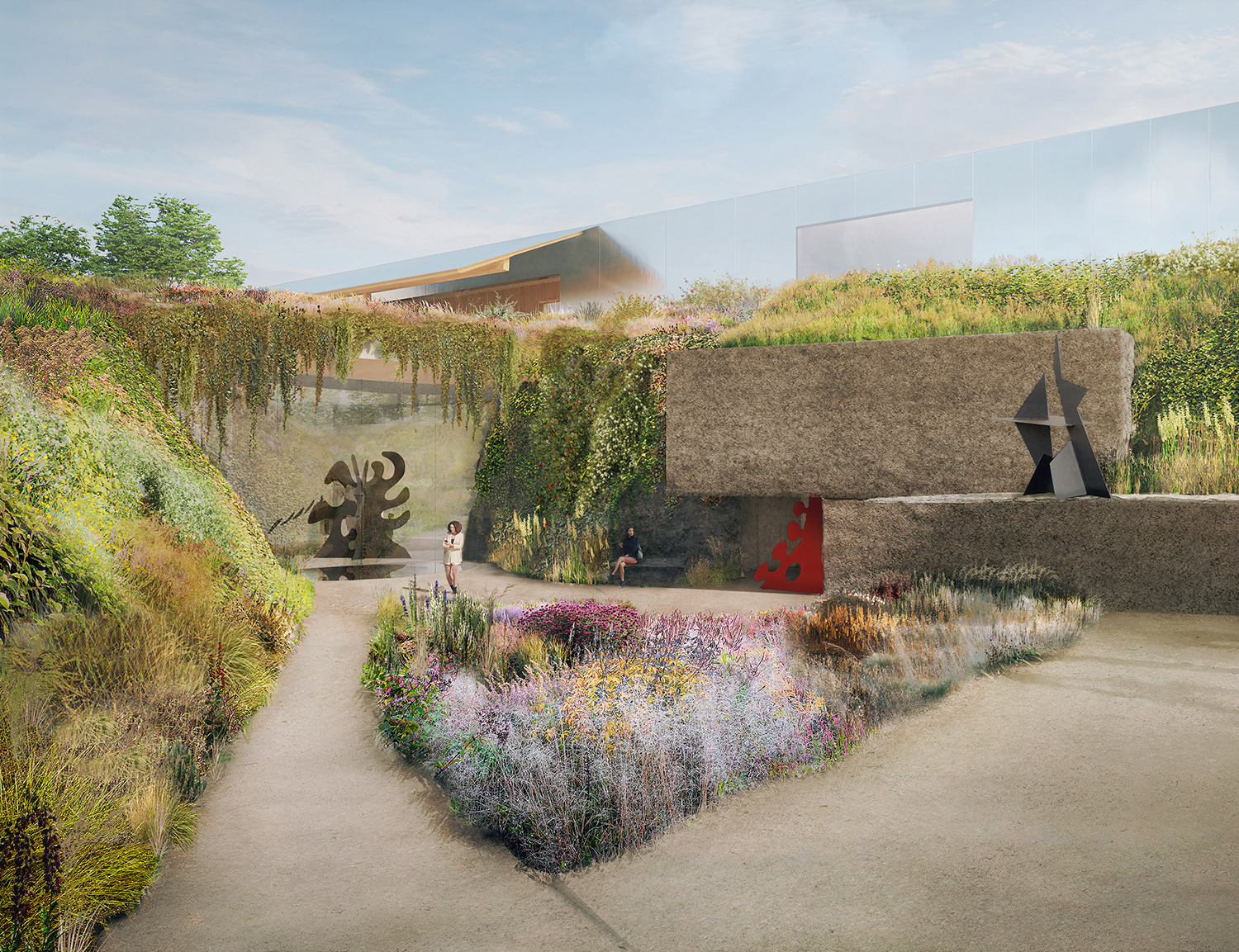 Situated along the Benjamin Franklin Parkway, a French-inspired thoroughfare that runs along the city's Rodin Museum and Barnes Foundation to the Philadelphia Museum of Art (which houses Calder's 1964 mobile The Ghost), Calder Gardens will display a rotating selection of artworks from the Calder Foundation holdings in remarkable indoor and outdoor spaces. Conceived to be "a sanctuary-like place where art, architecture, and nature mingle in ways that catalyze contemplation and learning" as compared to a more traditional museum, the $70 million project will open in Winter 2024. Upon completion the Barnes Foundation will provide oversight.
"The art will be fully integrated into the architectural and natural habitats," Rower tells Galerie. "Jacques Herzog's building has been envisioned as an ideal space in which to present my grandfather's work—the first ever created specifically for that purpose. The combination of his architecture with Piet's gorgeous gardens will create an environment finely tuned for introspection. Visitors will have the opportunity for a direct dialogue with my grandfather's work, perhaps eliciting a personal transformation."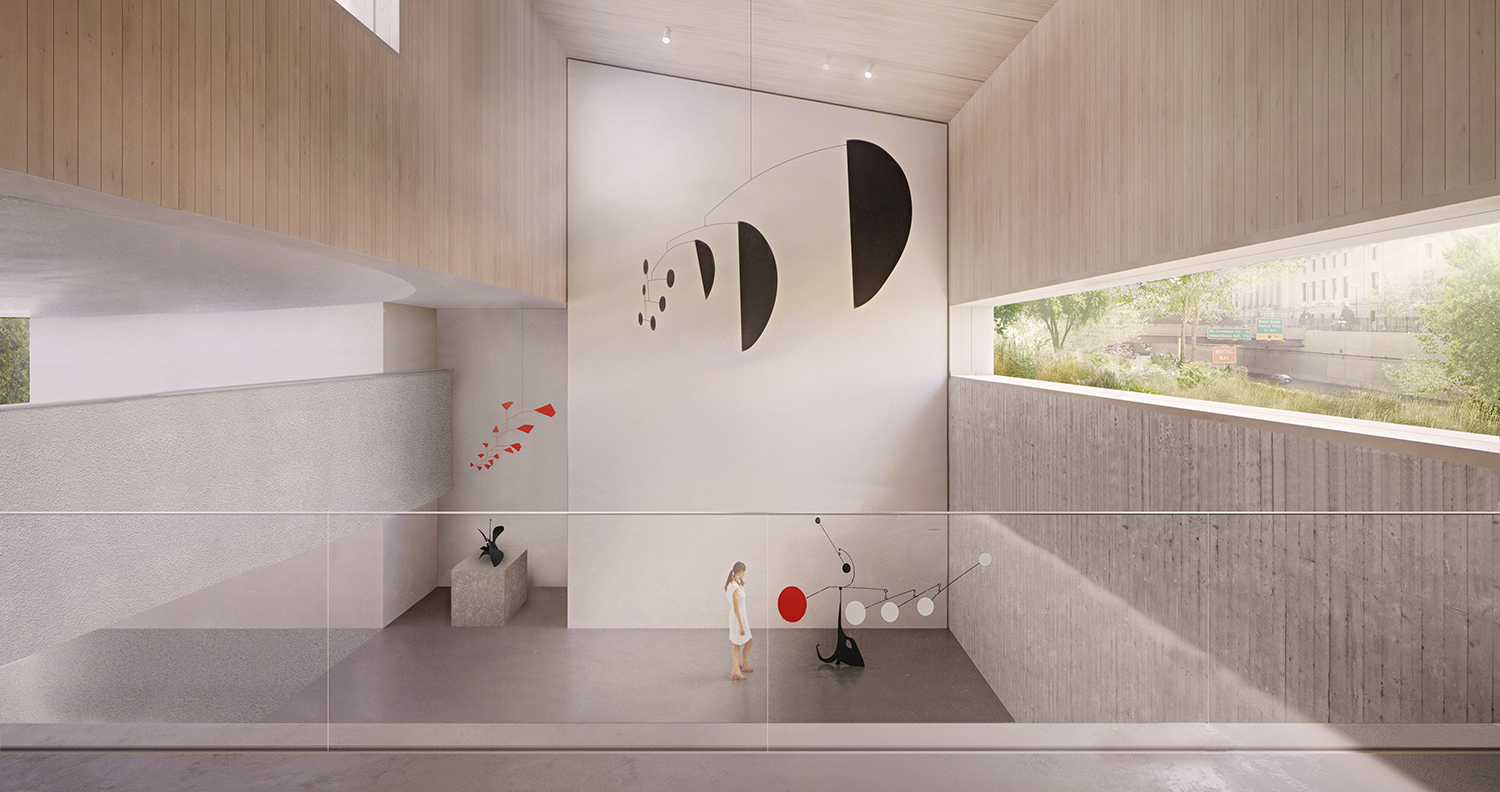 The planned site—within walking distance of the statue William Penn by Calder's grandfather, Alexander Milne Calder, installed at City Hall, and Swann Memorial Fountain (1924) by his father Alexander Stirling Calder—the space has been designed specifically with Alexander Calder's kinetic approach to art in mind. A two-story, 18,000-square-foot structure by Herzog & de Meuron, with softly reflective metal cladding that blurs the line between architecture and nature, will display Calder's art in 5,375 square feet of exhibit space. A subterranean double-height volume with large-scale windows that will flood the interior with natural light will be the site of a revolving display of the artist's most celebrated pieces.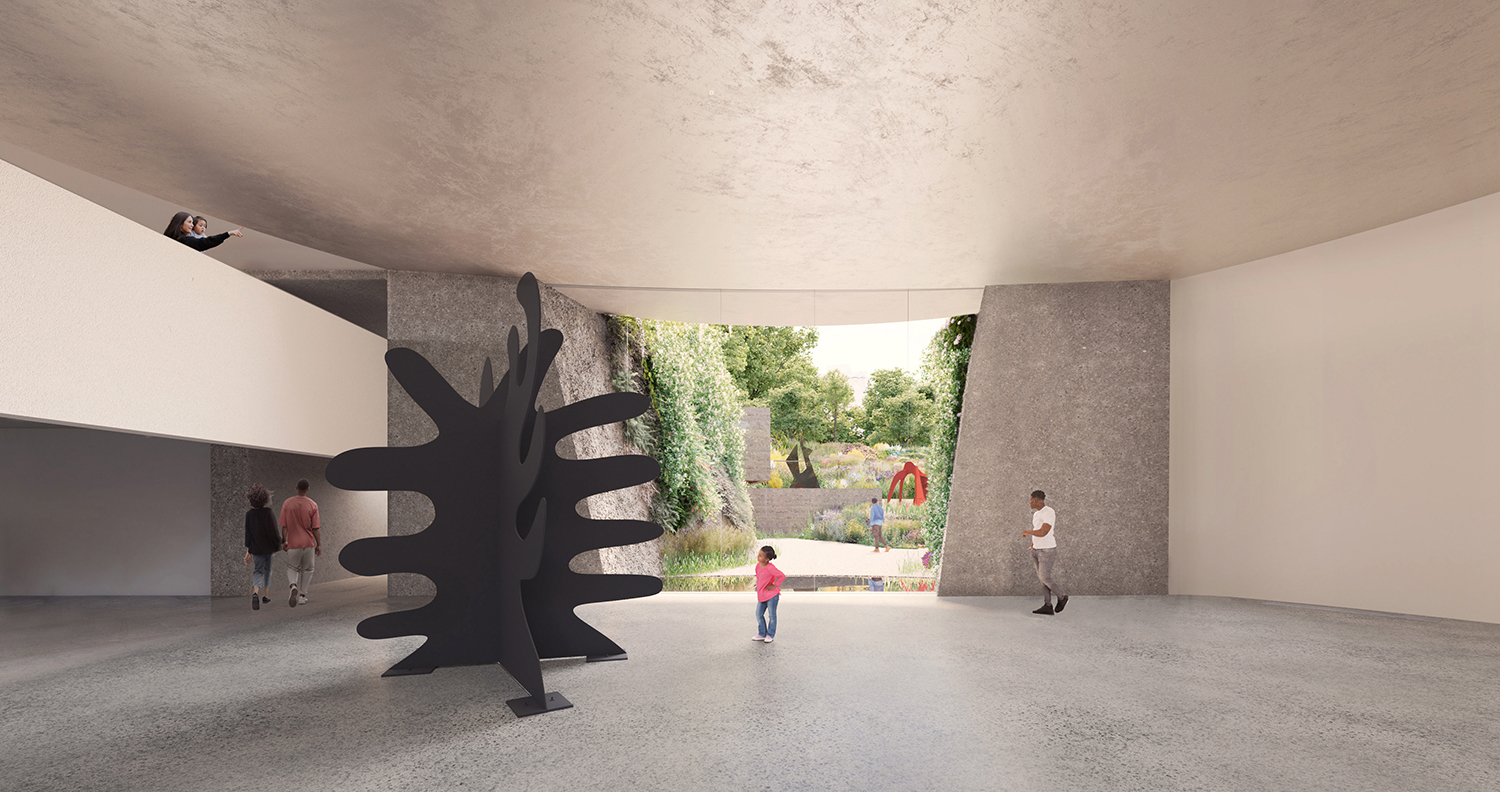 "This was actually an open-ended process rather than a finished concept based on a fixed program. A kind of conceptual path which made us carve out the ground rather than build forms and volumes above—we were looking for space to present Calder's work in a new and unprecedented way," project architect Jacques Herzog said in a statement. "That space in the making eventually grew into a whole sequence of different galleries and also rather unexpected spaces, niches and gardens; such as the apse and the quasi-galleries or open plan gallery, the sunken or remnant gardens. And not only galleries in the classical sense, but every corner and angle, every stair and corridor should be offering itself up as a place to put art."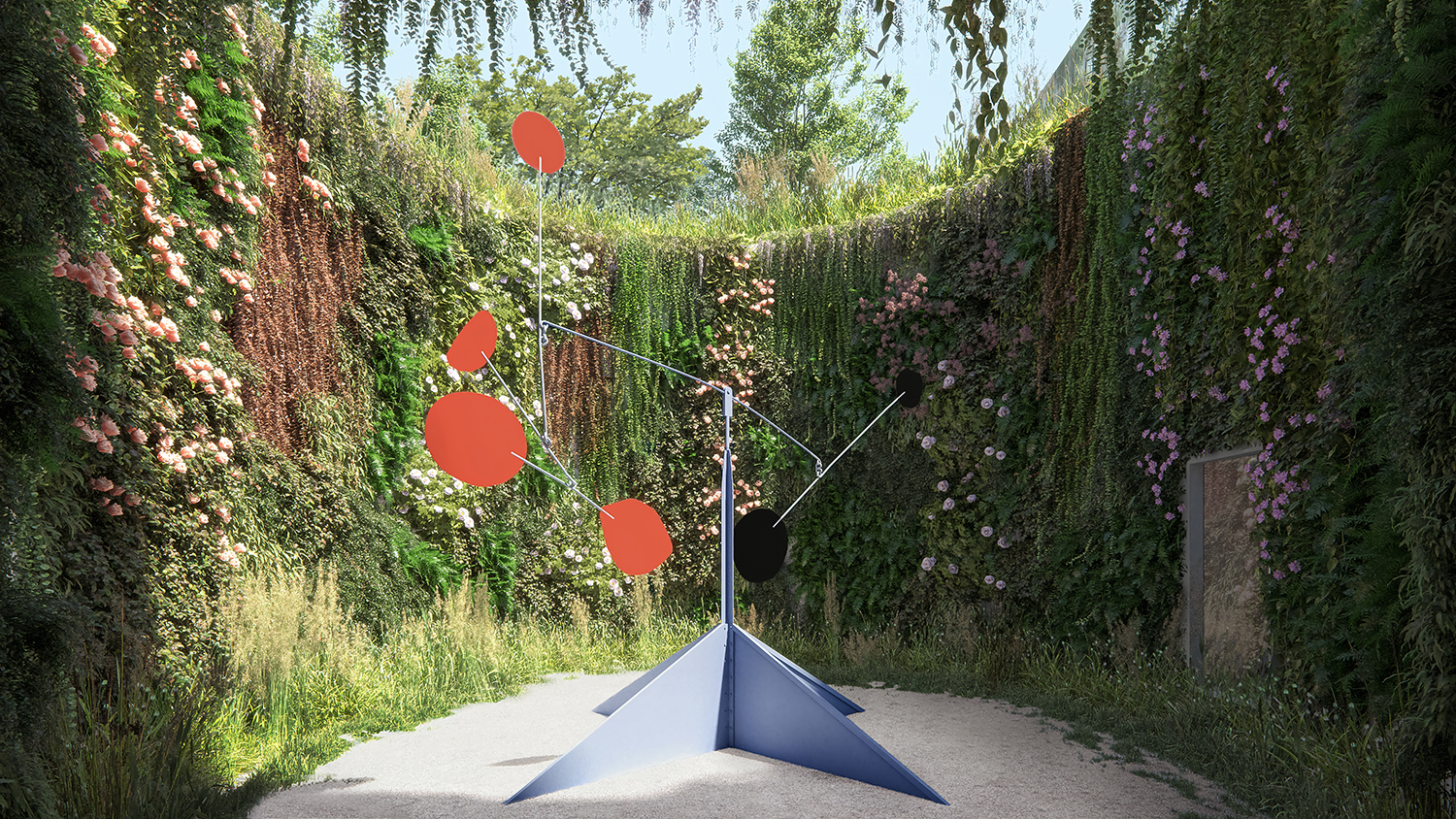 Visitors will access the site through a meandering landscape orchestrated for year-round beauty. "I see my gardens as living sculptures where change is constant," Oudolf said in a statement. "The site is like a canvas to work on, and each plant has a personality that must work with the others. The composition of the garden is variable and will evolve through the seasons. For Calder Gardens, the horticultural design must also serve the works of art. My hope is that people will take the time to stand still and think here, to fully experience these elements together and have an emotional reaction that stays with them long after their visit. It's not about what you see, but what you will sense."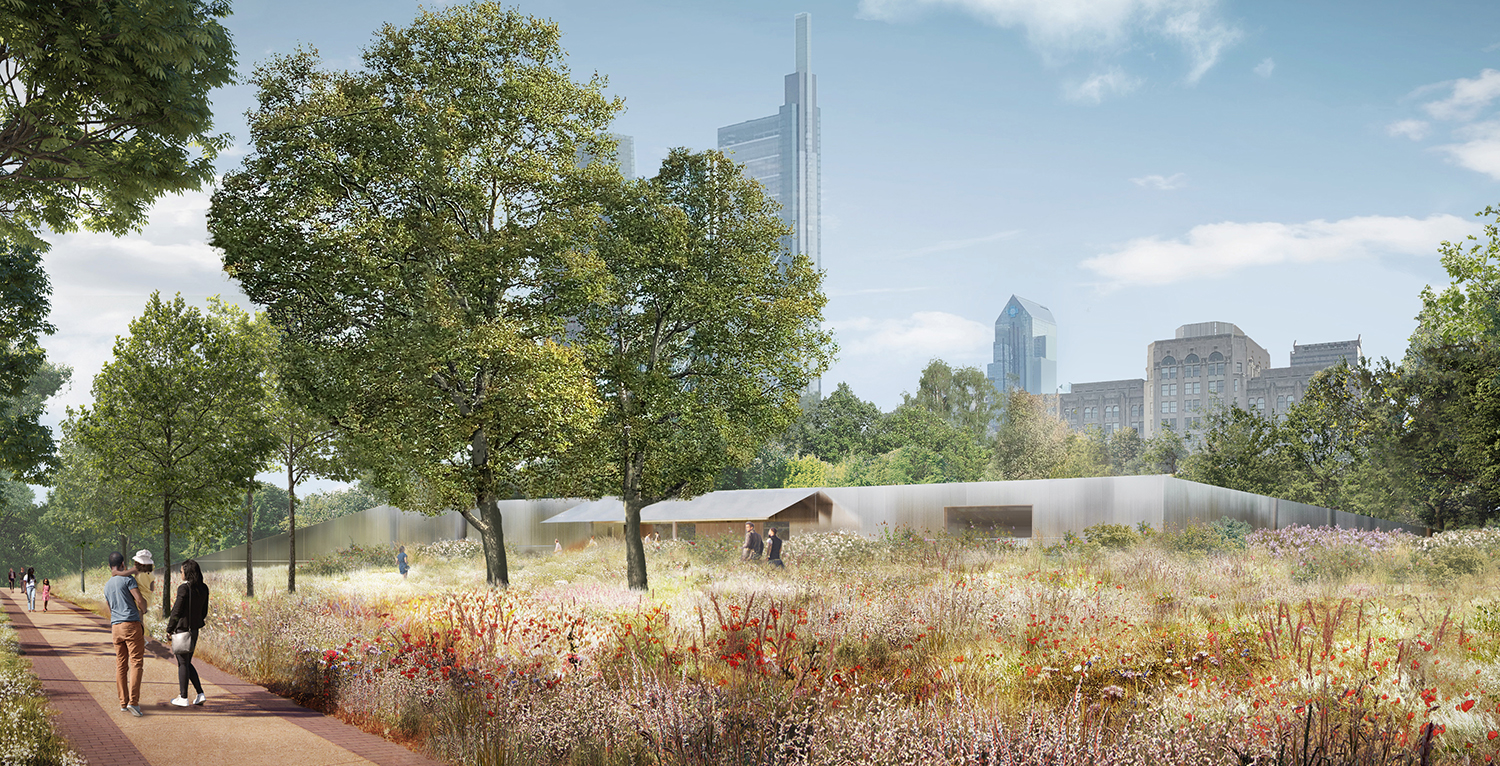 "We intend that nature, architecture, and art will exist in harmony at Calder Gardens," Rower tells Galerie. "Piet Oudolf is designing a wild, intuitive horticultural landscape filled with species native to Pennsylvania. Piet's gardens look dramatically different flowing from one season to the next, creating a dynamic environment that is constantly unfolding—a sensation that deeply resonates with Calder's art."
Next Post