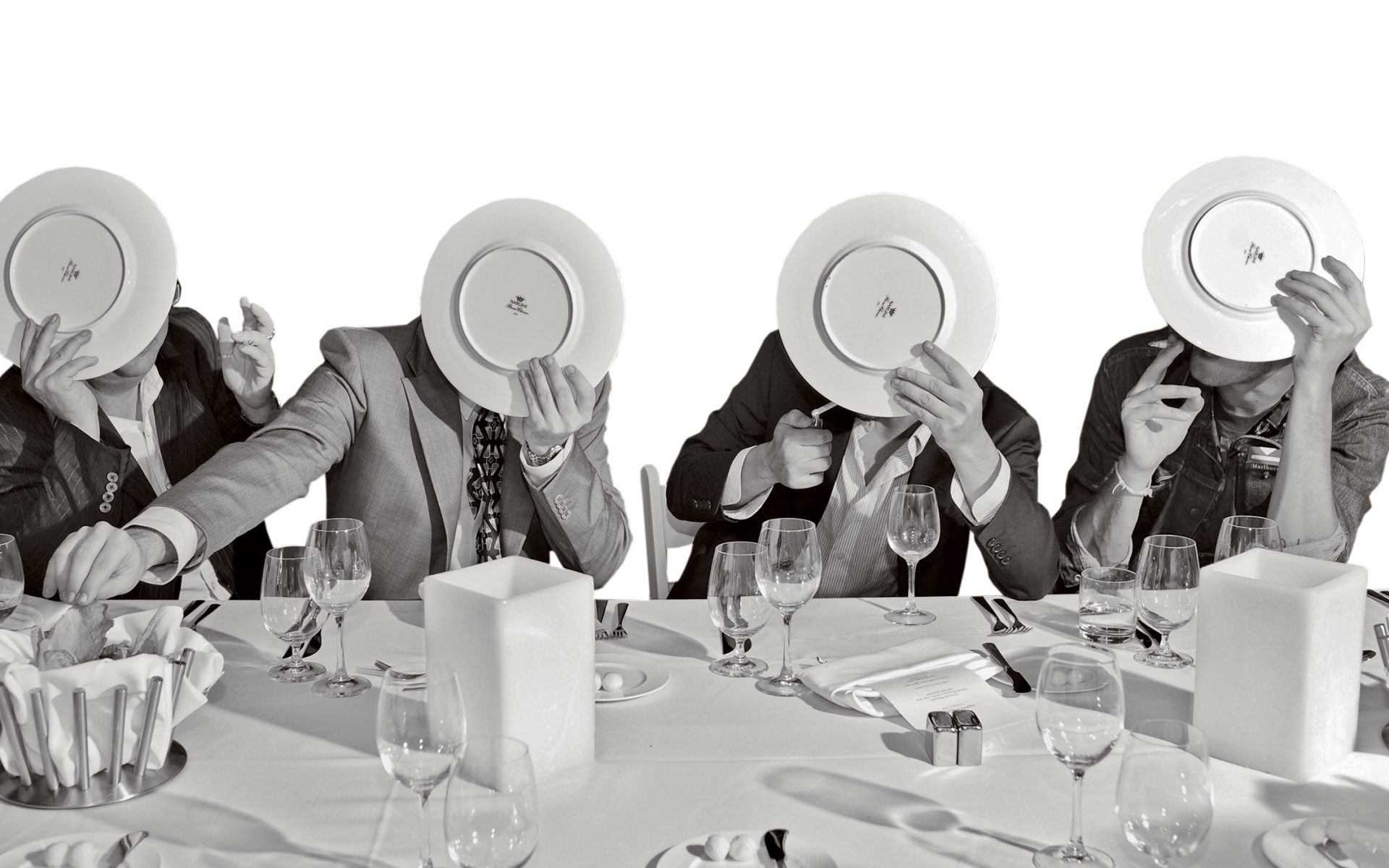 Meet the Secret Artist Collective Critiquing the Art World
Who's behind the Brooklyn group Bruce High Quality Foundation?
The Bruce High Quality Foundation, named after a fictitious artist to preserve his legacy after his death on September 11, is an arts collective made up of a group of anonymous members. Many of them met at, and are graduates of, Cooper Union in New York City. The works of The Bruce High Quality Foundation can be largely characterized by bold and satirical adaptations of famous historical artworks that serve as a critique on the art world as an establishment. They also accomplish their social commentary through performances, pranks, and installations. 
Their use of a fictional identity and insistence on remaining anonymous is a way to maintain their bohemian practice and protest the ever so common artist as celebrity. Some of their notably outrageous works include a neon pink silkscreen of Edouard Manet's 1863 painting Olympia that is framed with neon lights in the same bright pink; and a series of classical Greek and antique Roman sculptures made of Play-Doh on steel; and the Manhattan skyline on top of a pizza.
In 2013 the Brooklyn Museum exhibited a retrospective of over 50 works by the foundation. Their mission statement is equally tongue-in-cheek as their work: "We aspire to invest the experience of public space with wonder, to resurrect art history from the bowels of despair, and to impregnate the institutions of art with the joy of man's desiring."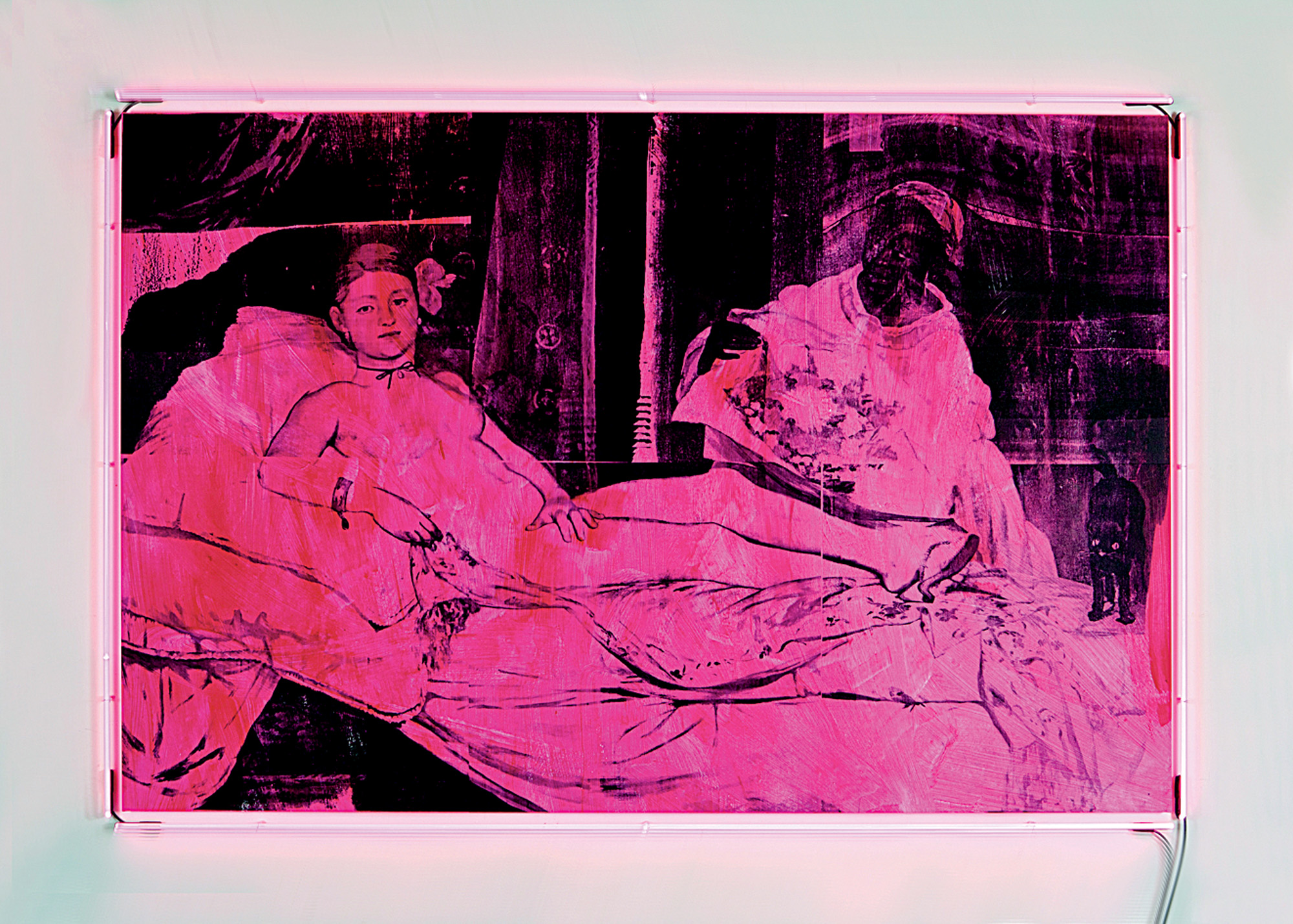 Next Post
BORN
2004, Brooklyn, New York
RECENT EXHIBITIONS
2016, Pizzatopia, Vito Schnabel Projects, New York, New York
2015, Arcadia, The Bruce High Quality Foundation, Brooklyn, New York
2014, Vive La Sociale!, Almine Rech Gallery, Brussels, Belgium
GALLERIES
Vito Schnabel Projects, New York, New York
Almine Rech Gallery, Brussels, Belgium
RECENT PUBLICATIONS
Bruce High Quality Foundation:
The Transubstantiation of Bruce by CFA (Berlin) and Bruce High Quality Foundation—
Ram Publications, 2013
AUCTION PRICES
Hooverville, 2011; Silkscreen ink on canvas, 93½ x 119½ inches; Sotheby's, May 12, 2016; Sale 483, $75,000
Olympia, 2014; Silkscreen and acrylic paint on canvas and neon frame, 76 x 112 inches; Sotheby's, May 13, 2015; Sale 487, $150,000