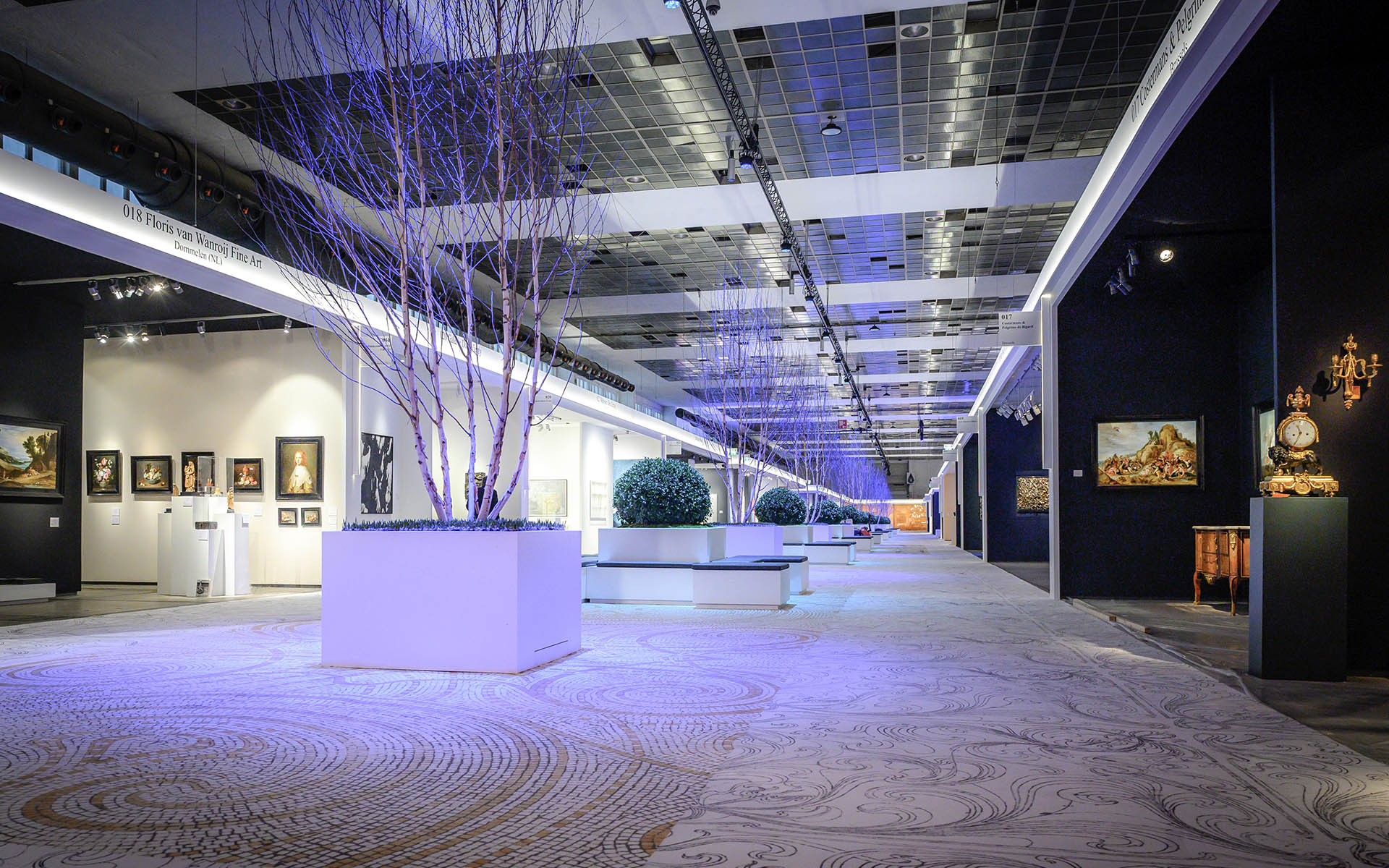 Discover the Highlights from BRAFA Art Fair in Brussels
The 68th edition of the historic Belgian art fair spans works dating from antiquity to the present day, with a special focus on Art Nouveau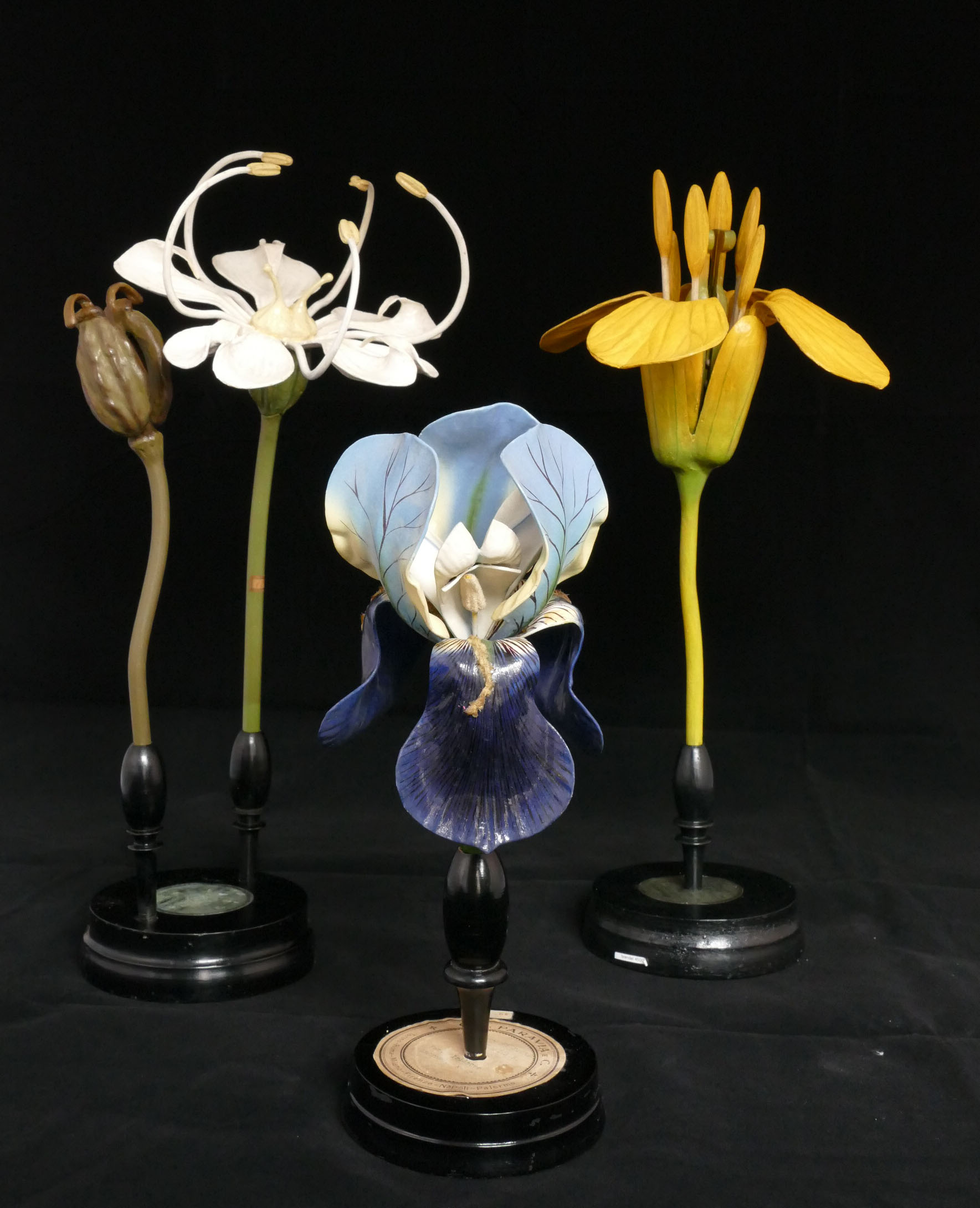 At the annual Brussels Art Fair (BRAFA), visitors can marvel at a classical marble bust of Roman emperor Commodus, meander past multiple Mirós, and even take a snap of Marianne Faithfull's Pop-Art boobs, all within just a few aisles. 
On view through February 5, the 68th edition of the event continues to strike "a balance between modern and antique," says secretary general Christian Vrouyr of the 130 booths, which veer from Renaissance paintings to modern masterpieces; from midcentury design to contemporary art. "The main theme this year is Art Nouveau," continues Vrouyr of the fair's focus, which is woven—literally—among the stands as a carpet that recreates an 1895 design by Belgian architect and Art Nouveau founder Victor Horta.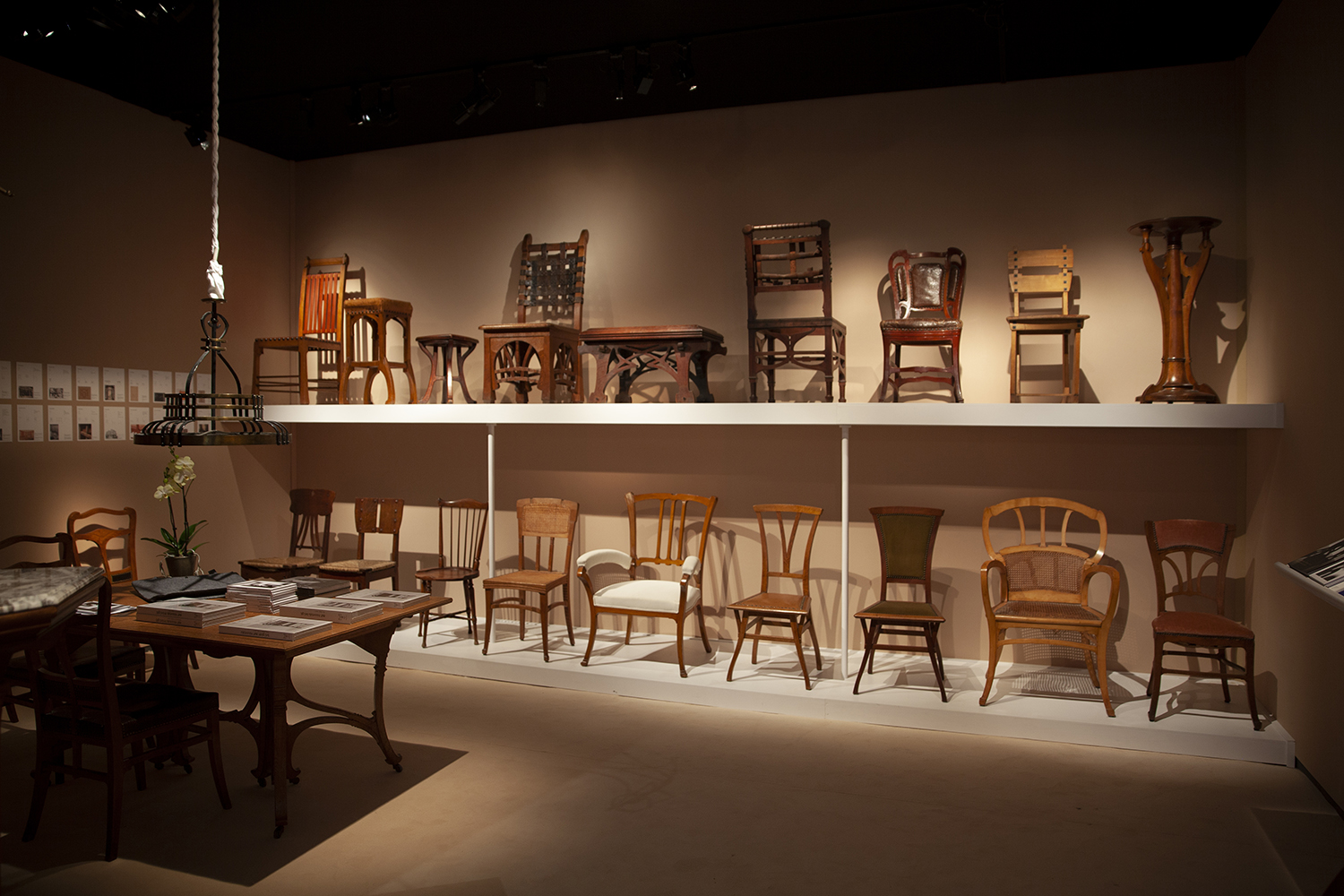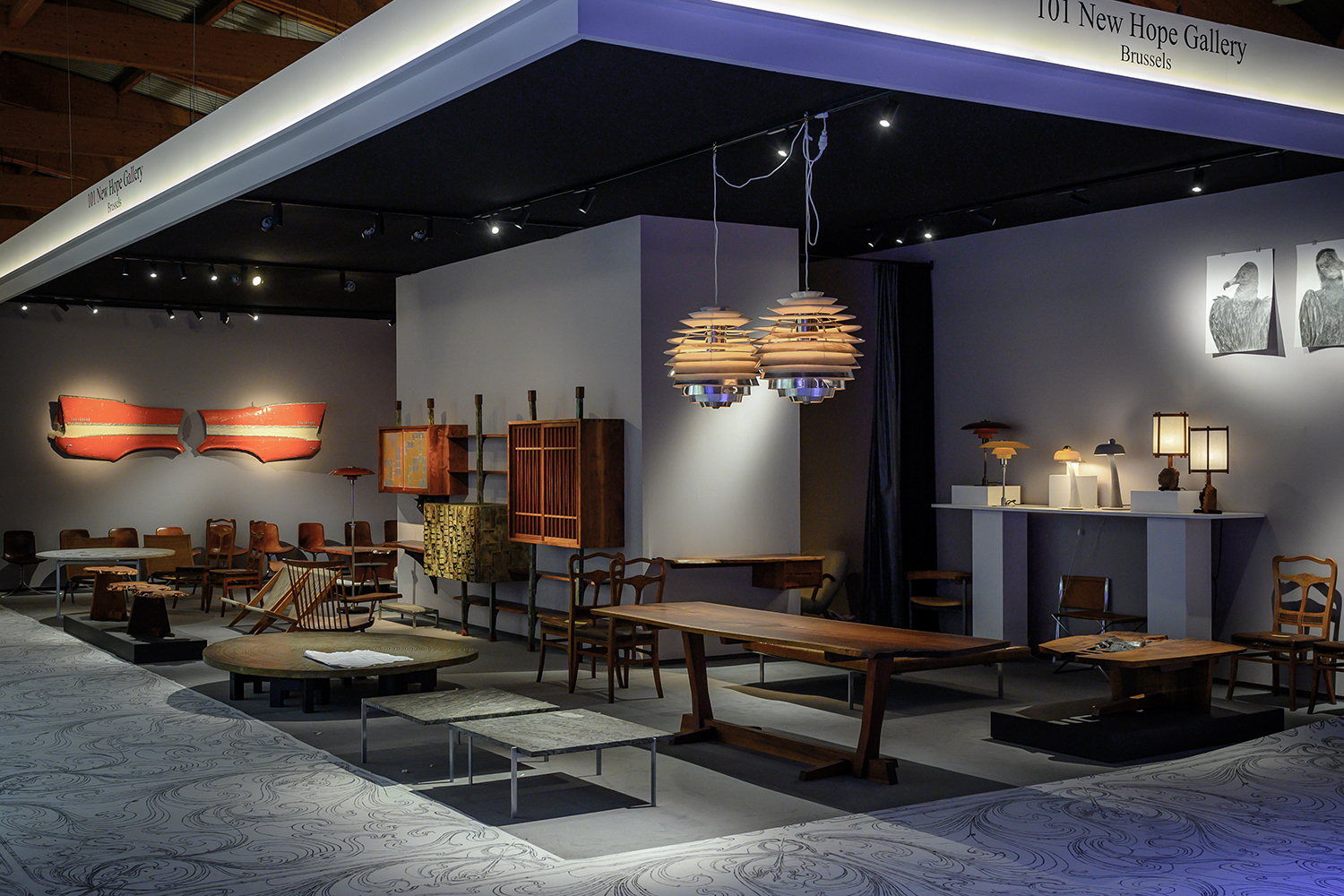 At a non-selling booth by ROCAD (the Royal Chamber of Art Dealers), the spotlight is on Art Nouveau Belge. A series of chairs by Paul Hankar, Henry van de Velde and Gustave Serrurier are "all very rare," says managing director Bethsabée Hervy, "but for me this one is the best," she adds, singling out a supremely simple ash armchair created by Horta for the now-demolished Hotel Aubecq. At Brussels design gallery New Hope, a set of six Horta chairs is priced at €34,000—alongside a unique midcentury wall system by a trio of heavyweight design names: Paul Evans, Phillip Lloyd Powell, and George Nakashima.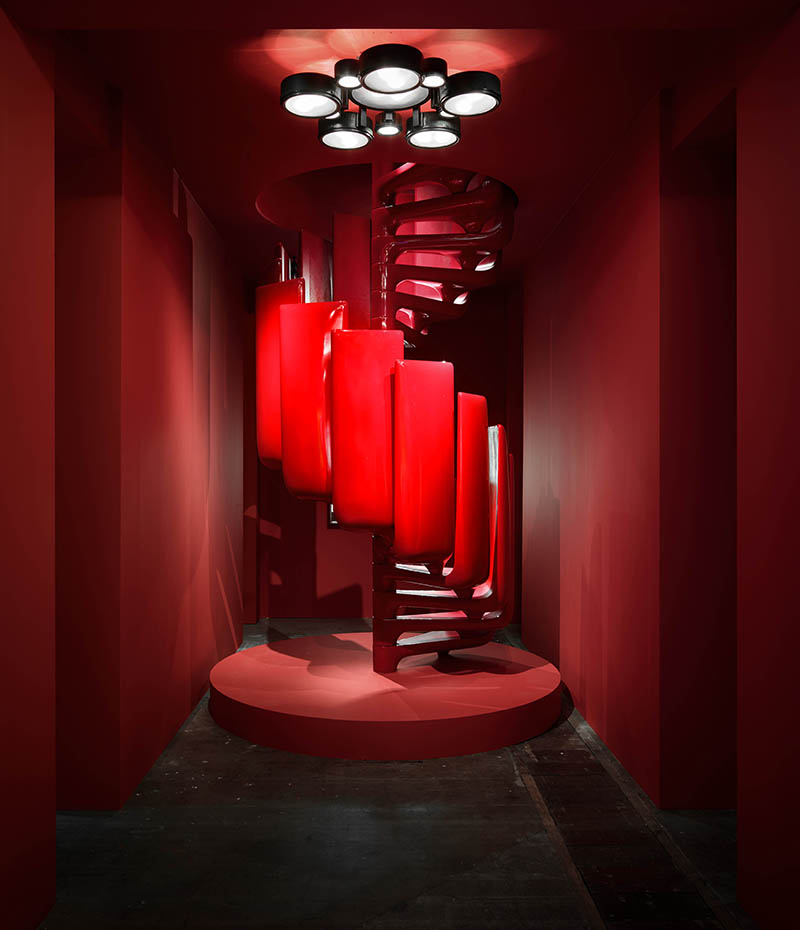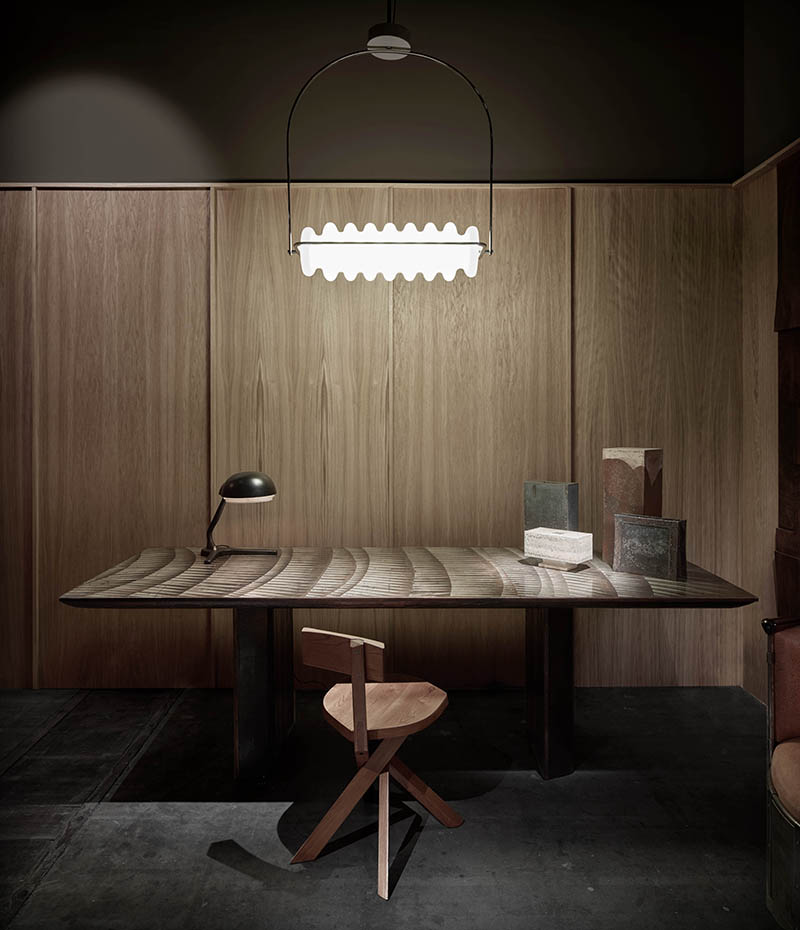 The most show-stopping design moment, though, is created by Dutch gallery Morentz. "We hope to really surprise the visitor," says their design historian Naomi Verbeek of a "huge, popping", Postmodern take on the spiral staircase in red lacquered polyester, created by French interior decorator Georges Ferran circa-1971. Morentz's homelike set-up also includes "less screaming-at-you" pieces: a table by Lorenzo Burchiellaro, in etched brass and copper, and a 1980 marble lamp by Andrea Bellosi for Studio Alchimia, which playfully projects a rainbow.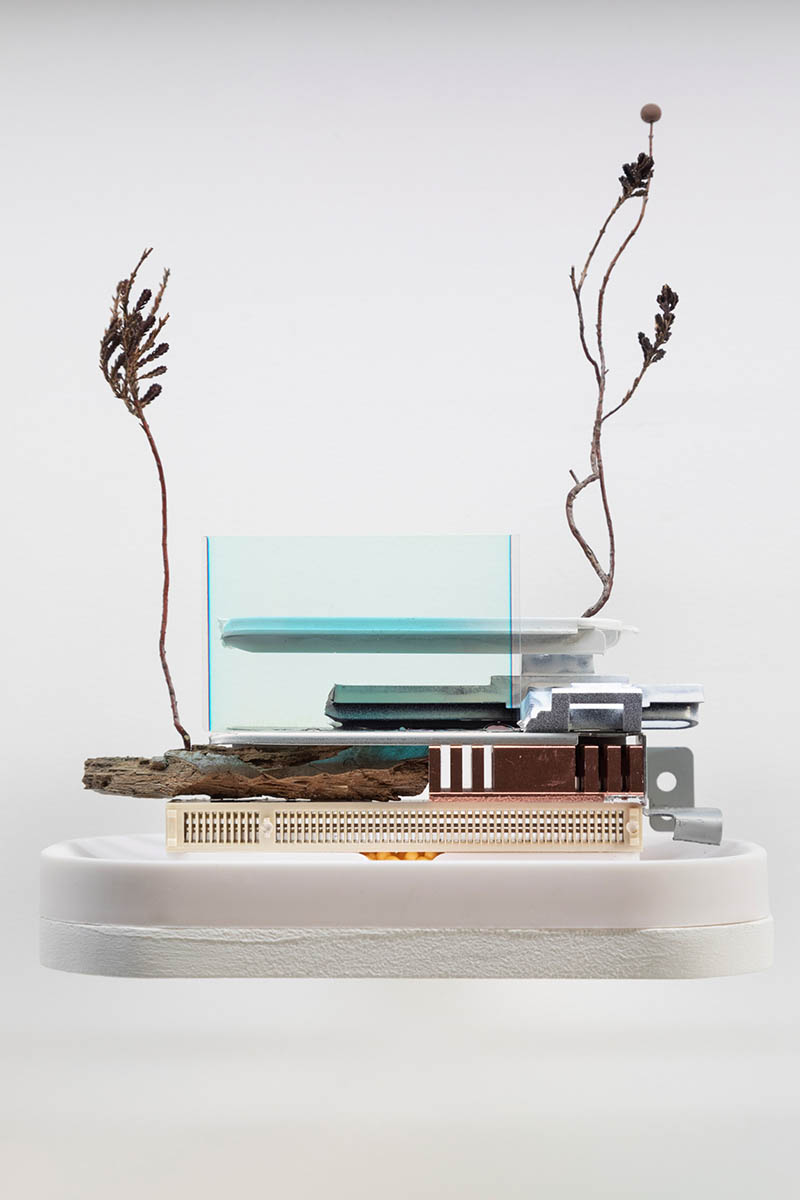 The fair's eclecticism is what's wonderful about BRAFA, shares Verbeek. At Brussels contemporary art gallery Meessen de Clercq, director Isa Deslypere, agrees: "It means that we meet collectors who are not necessarily focused on contemporary art. We've sold works to both Belgian and international collectors," she adds of a line-up of emerging talent that includes philosophy-inspired paintings by French artist Benoît Maire and the intriguing, miniature bricolage sculptures of Théo Massoulier.
Small, quiet moments are some of the fair's most powerful. At Amsterdam gallery Rueb, a delightful Caroline Walker titled Joy, Hackney II, 2017, would be easy to miss. Also tucked away are works on paper by equally sought-after contemporary women artists: Tschabalala Self, Shara Hughes and Bharti Kher. Rodolphe Janssen, a Brussels gallery, presents a selection of small-scale works on two gallery walls, ranging from black-and-white photography by Robert Mapplethorpe to a drawing by 95-year-old Belgian artist Pierre Alechinsky, a founding member of the post-war CoBrA movement.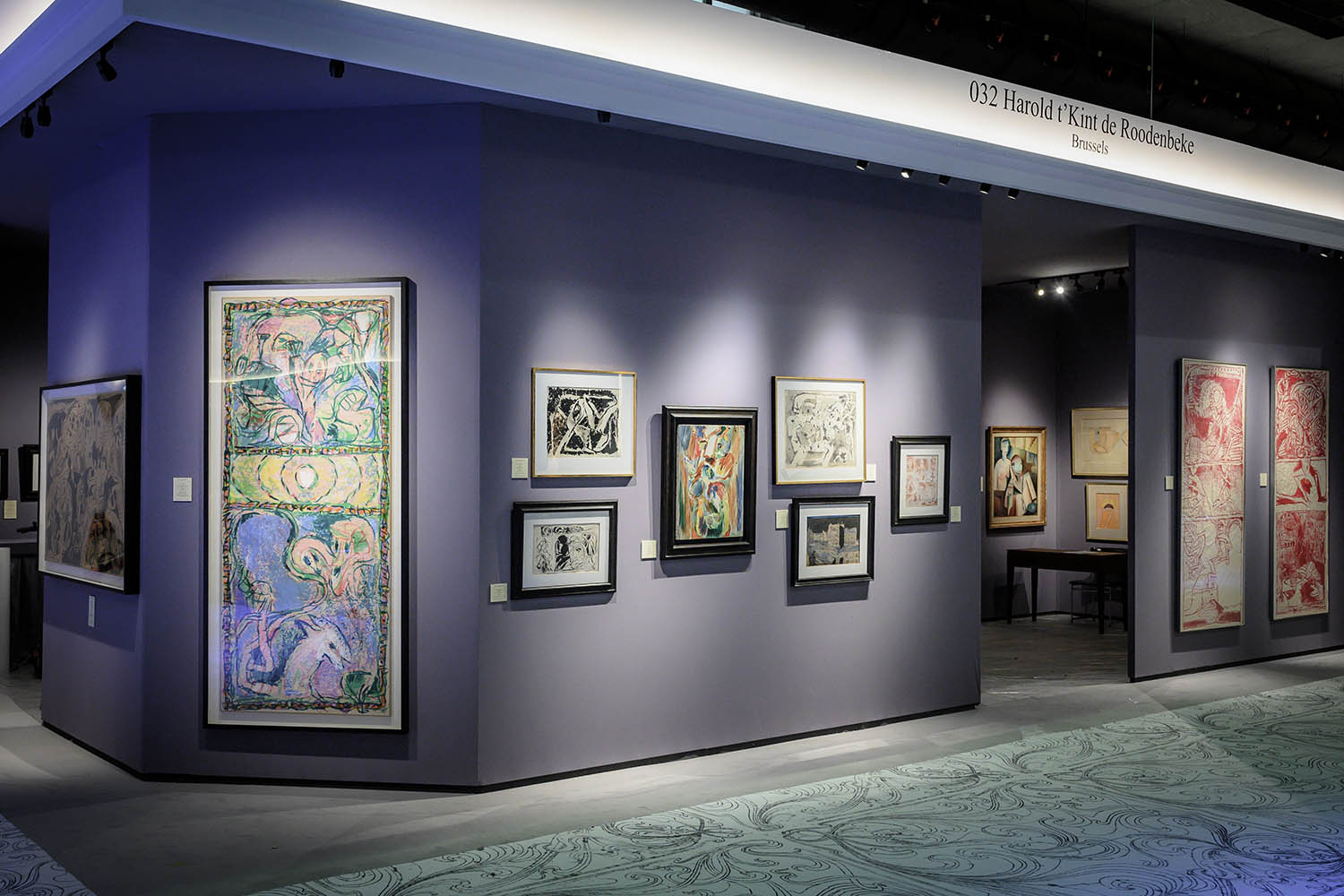 Belgian talent is a highlight, too. As well as big-ticket Flemish Renaissance paintings (notably Pieter Huys at De Jonckheere gallery, and a Jacob Jordaens from Brussels dealer Klaas Muller), Modern Belgian art was enticingly highlighted by Galerie Oscar De Vos, Couple in front of the door (1923) by Gustave de Smet was a standout. Brussels' Collectors Gallery brought the little-known modernist jewelry of Claude Wesel to the fore.
And there were Alechinskys all over: from Brussels dealer Harold t'Kint Roodenbeke, and displayed with museum-like clarity in a solo booth by Samuel Vanhoegaerden, who happily noted that interest was high. "Almost everything is sold," he said at the time of writing, while Antwerp's Galerie Jamar showed—and swiftly sold—a particularly bold and colorful serpentine example.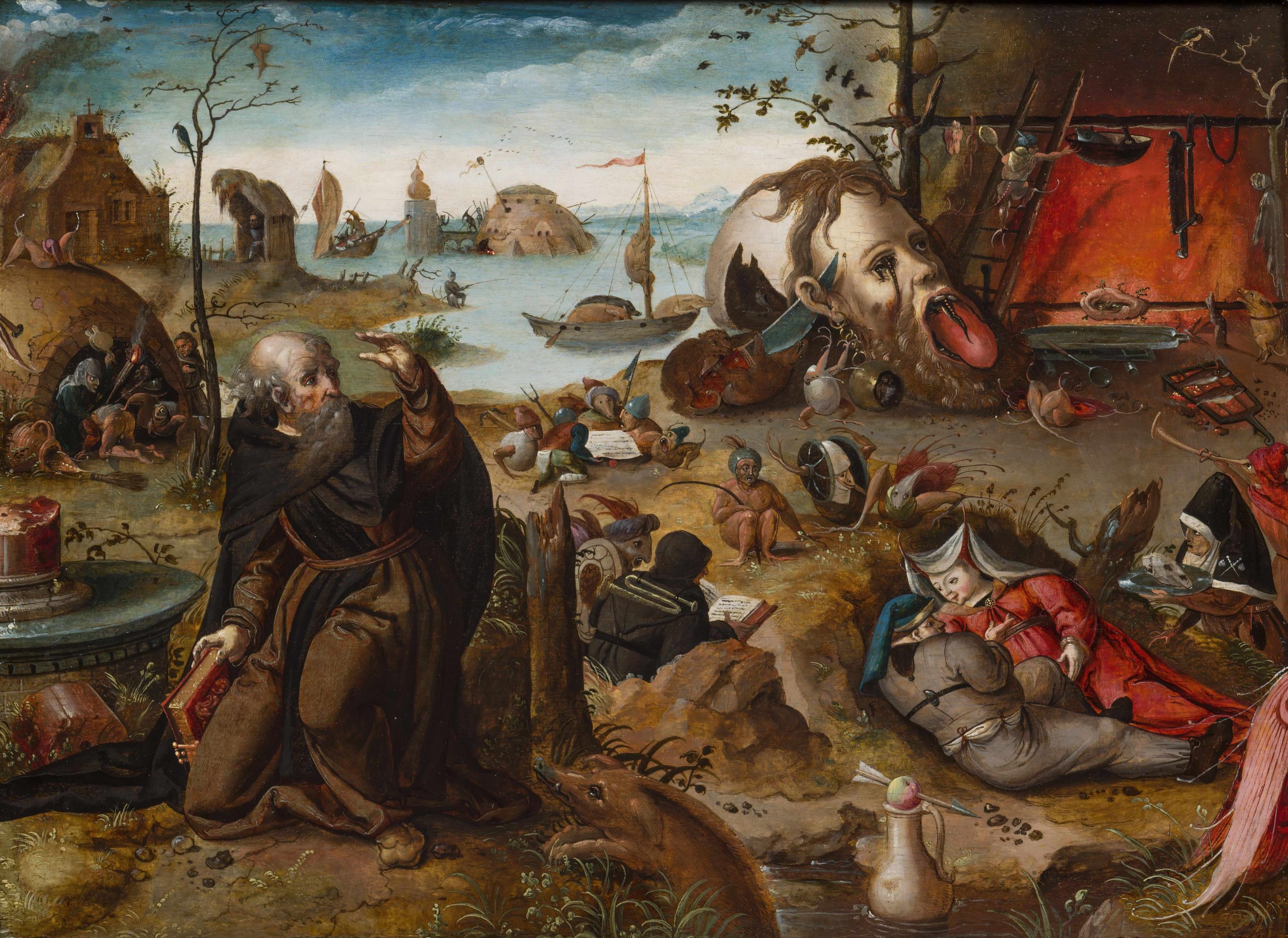 Jamar also delved into the eccentric world of Belgian artist Panamarenko, showing his big, bronze flying saucer-sculpture Bing II—a manifestation of his interest in "cosmic highways". But for Belgian dealer An Jo Fermon, director of London-based Whitford Fine Art, local collectors were steering towards the more subtle works, she says, pointing to the delicate décollages by Reinhold Koehler. It doesn't bode well, then, for another work on her stand: the entirely unsubtle Tits (M.F.)—a 1975 painted wooden sculpture by Clive Barker, based on Marianne Faithfull's breasts. "This will no doubt be our most Instagrammed piece," she smiles, "but I can already feel that I will be taking them back home."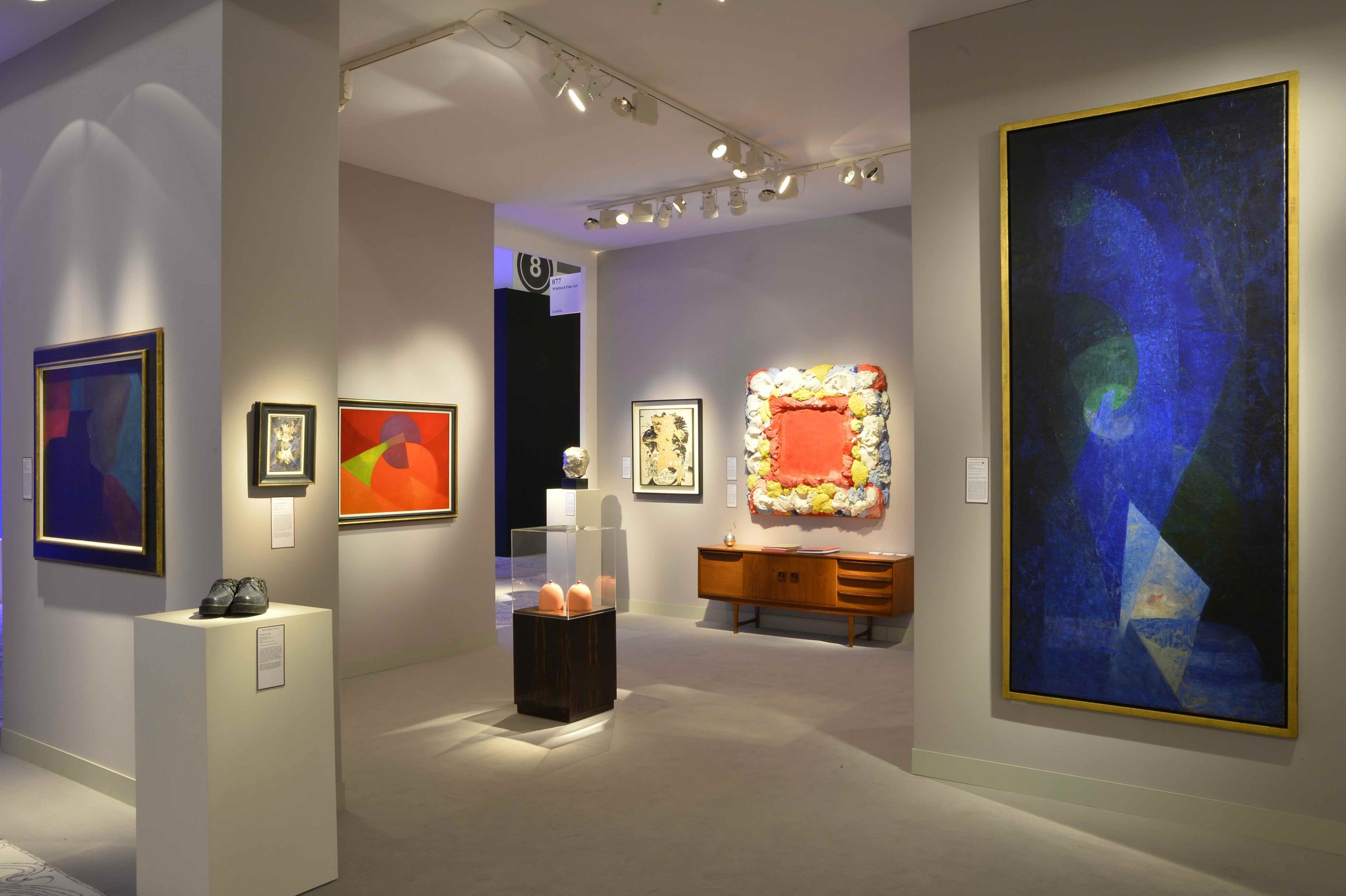 Next Post