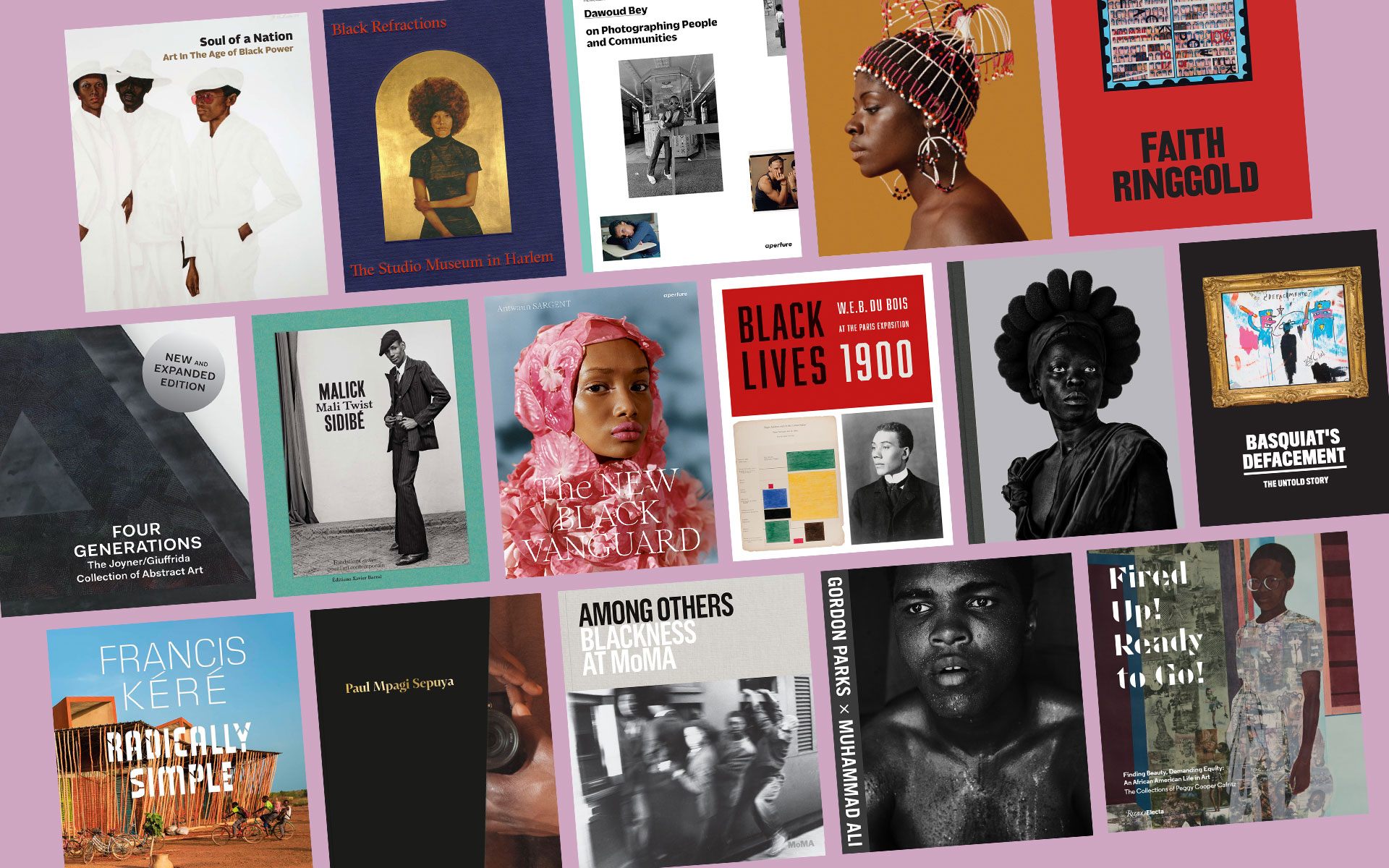 Beautiful Books Celebrating Black Art and Design to Add to Your Library
A curated selection of the most compelling recent releases, from monographs on the leading artists of today to explorations of historically significant events
The U.S. has been shaken to its core with mass protests and activism in the past month, and the role of culture in shaping a more inclusive future is more important than ever. Below, Galerie has curated a list of recently released—and exquisitely produced—illustrated books by or about Black artists and designers. Readers will find books that shed new light on historic cultural events, like the groundbreaking exhibition at the 1900 Paris world fair, curated by trailblazing sociologist and activist W.E.B. Du Bois, or the unlikely collaboration between two African-American heroes of the 1960s: photographer Gordon Parks and boxer Muhammad Ali during the civil rights movement.
There are also meticulously researched museum catalogues documenting important recent exhibitions featuring the work of Black artists at MoMA, the Studio Museum, and the Guggenheim, as well as private collectors that have done much to champion artists of color such as Peggy Cooper Cafritz, and Bernard I. Lumpkin and Carmine D. Boccuzzi. A number of stunning monographs round out the list, spotlighting the role of images in society, including Black Is Beautiful, the first monograph of photojournalist Kwame Brathwaite, who coined the title's namesake phrase during the second Harlem Renaissance; and collectable photographic books by rising star Paul Mpagi Sepuya, the South African talent Zanele Muholi, and Malian documentarian Malick Sidibé. Read on to discover the full selection.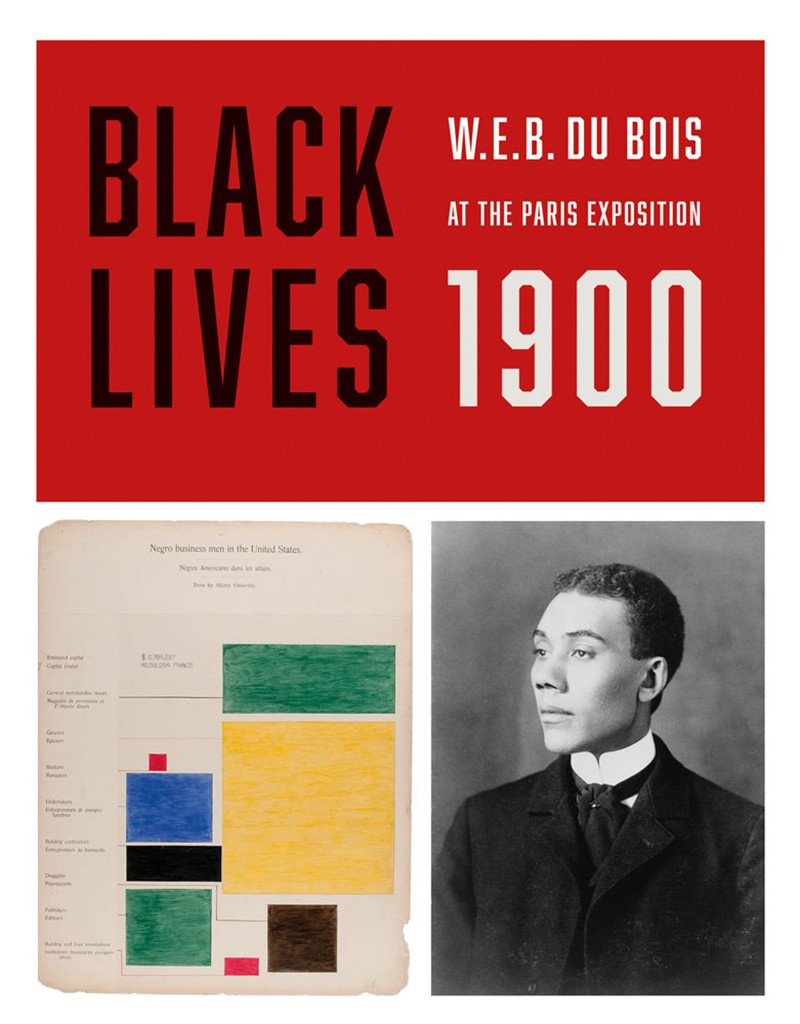 Black Lives 1900: W.E.B. Du Bois at the Paris Exposition
At the 1900 Paris Exposition the trailblazing sociologist and activist W.E.B. Du Bois presented an exhibition representing the progress of African Americans since the abolition of slavery. With an assortment of hand-drawn charts, maps, graphs, and photographs taken by anonymous photographers, he shed light on the status of newly emancipated people across America—a powerful affirmation of the equal rights of Black Americans. For the first time, this new book reproduces the archival material, which is contextualized by art historians Jacqueline Francis and Stephen G. Hall's essay and architect David Adjaye's foreword. "I find this lush and exquisitely produced book essential to my understanding of a historical event that did much to change my perception of Du Bois, and his brilliant expansiveness," Hilton Als writes in The New Yorker. "It's marvelous to have this 'lost' material between covers now, and forever." Redstone Press, $35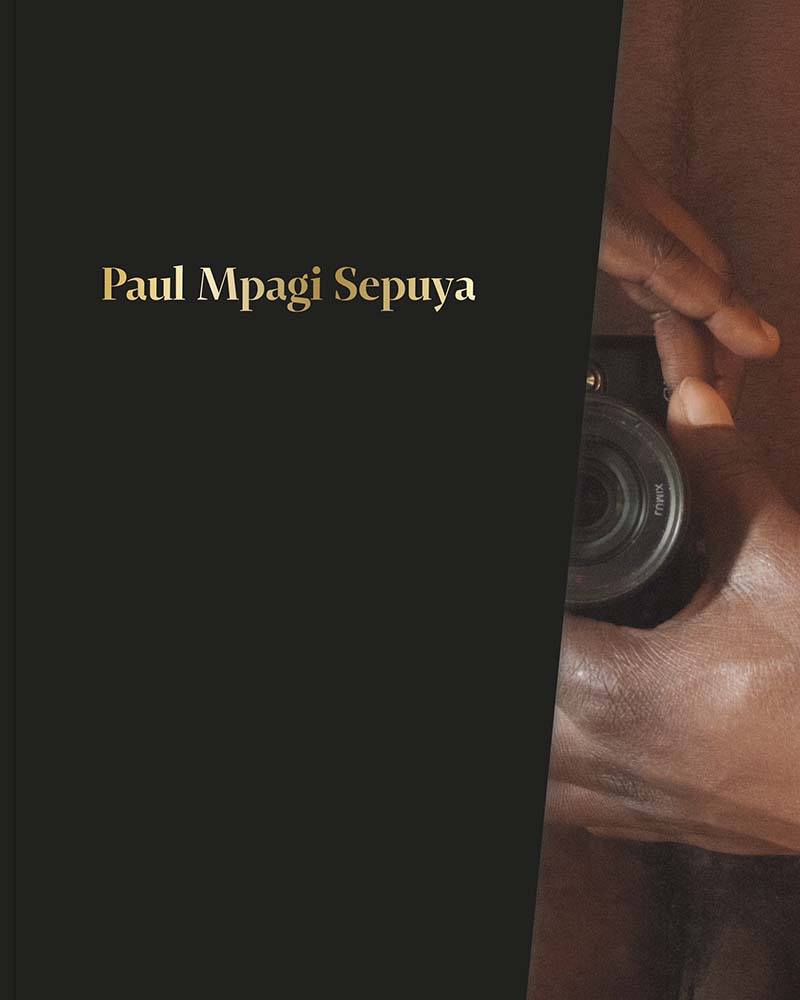 Paul Mpagi Sepuya 
Best known for his explorations of queer communities through photography, the buzzworthy Los Angeles artist Paul Mpagi Sepura combines traditional props and tools such as tripods, backdrops, and mirrors with classic art historical tropes to fragment his portraits and challenge our relationship with the image. Notable recent shows include Amsterdam's Foam museum in 2018, the 2019 Whitney Biennial, "Being: New Photography 2018" at the Museum of Modern Art, and most recently, a solo survey exhibition at the Contemporary Art Museum St. Louis, which copublished this book with Aperture. Inside, readers will find a curated selection of works by one of the most prominent rising photographers working today and an interview with the director of the St. Louis museum, Wassan Al-Khudhairi. Aperture, $35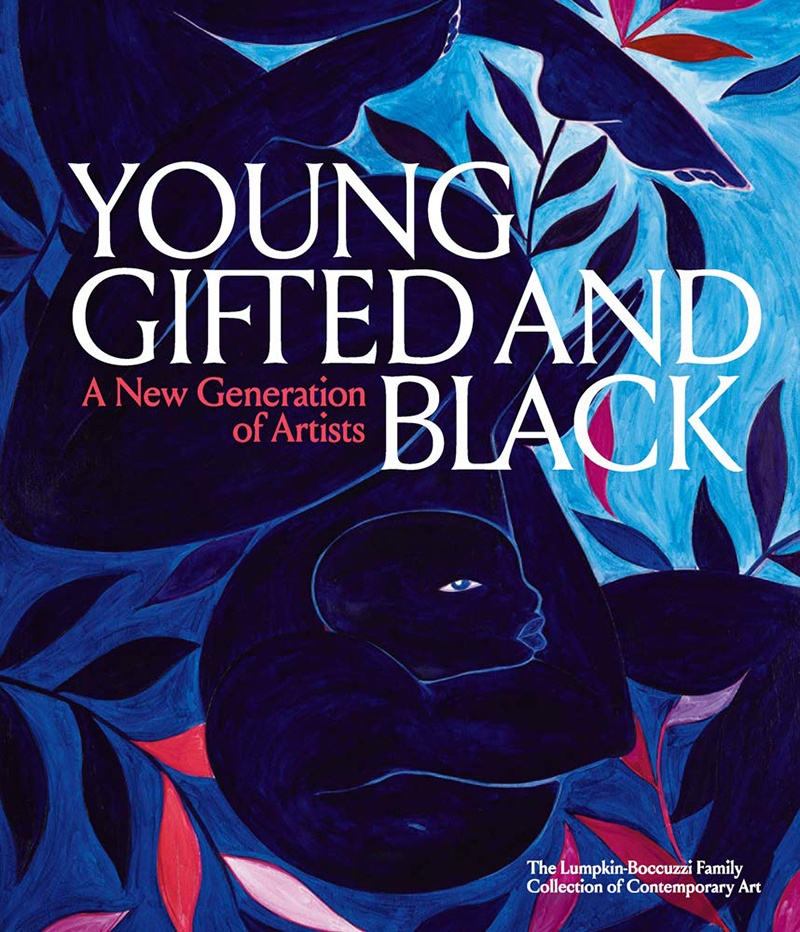 Young, Gifted, and Black: A New Generation of Artists: The Lumpkin-Boccuzzi Family Collection of Contemporary Art
This book, which comes out in the fall, spotlights the work of a new generation of Black artists in the acclaimed collection of Bernard I. Lumpkin and Carmine D. Boccuzzi, a couple who has long been championing emerging artists of African descent. Showcasing works by up-and-coming talents such as Tunji Adeniyi-Jones, Eric N. Mack, and Jordan Casteel, as well as established artists like Kerry James Marshall and Glenn Ligon, the book reveals how these visionary artists are impacting the way we think about identity, politics, and art history today. Edited by Antwaun Sargent, the book also shines light on some of the leading curatorial voices, including director of the Studio Museum Thelma Golden, curator of contemporary art at the Crystal Bridges Museum of American Art Lauren Haynes, and curator of L.A.'s Institute of Contemporary Art Jamilah James. D.A.P, $50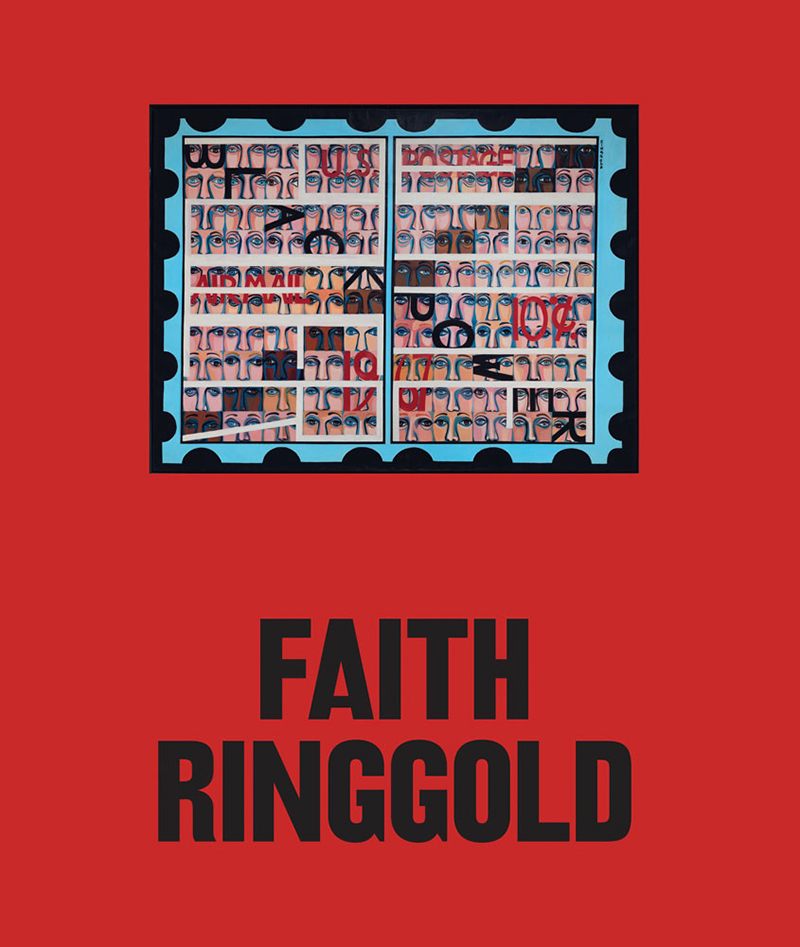 Faith Ringgold
This new paperback book features the narrative quilts and brightly colored paintings of the legendary New York artist Faith Ringgold. Illustrating her commitment to the feminist and civil rights movements are her early political paintings, the "American People Series," which were created between 1963 and '67. As injustices continue today, works such as these retain their contemporary resonance and inspire a new generation of creatives. Featuring a selection of diverse series from the past 50 years, the monograph reveals the breadth of her output and also includes her thoughts in an interview with Hans Ulrich Obrist. Walther König, $29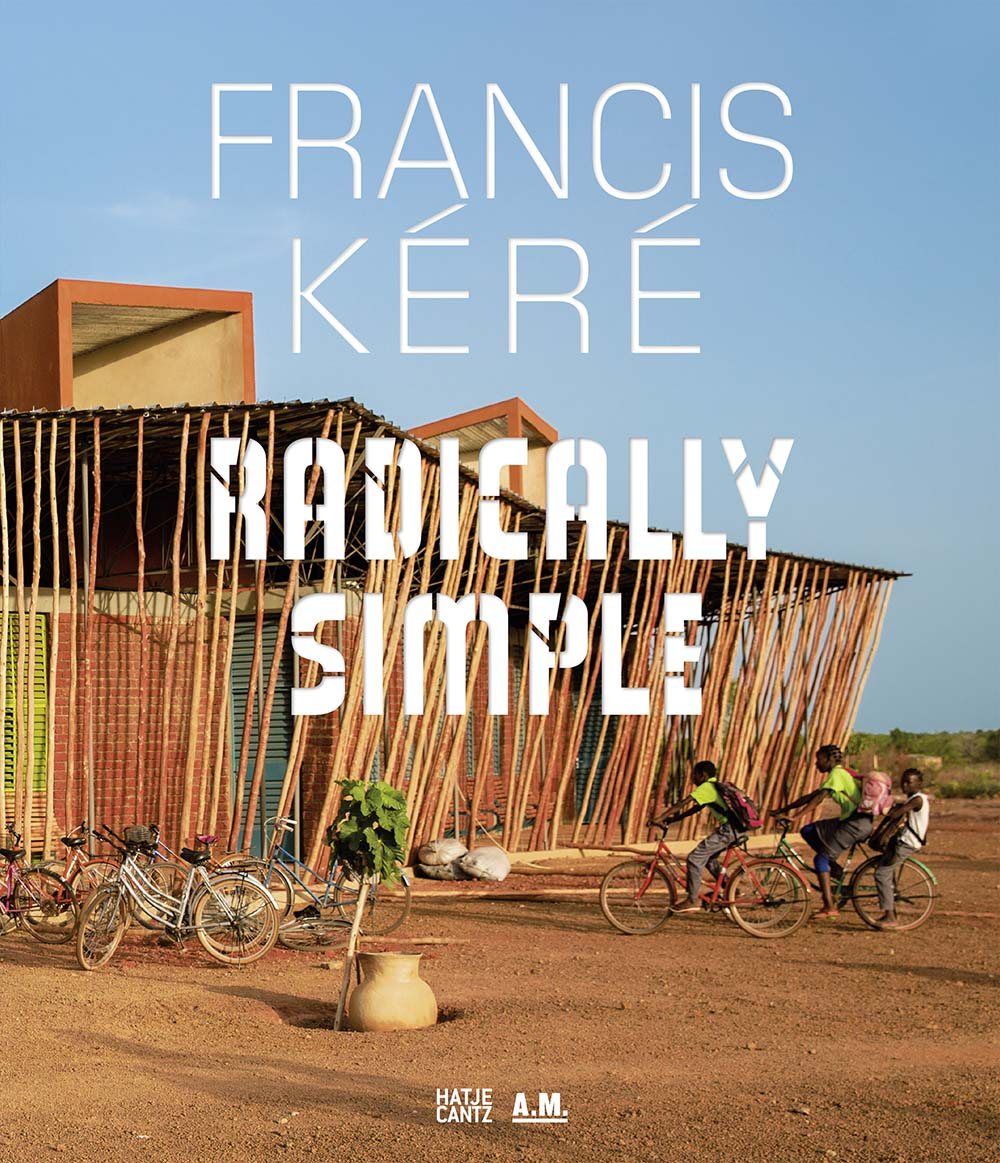 Francis Kéré: Radically Simple
Francis Kéré, a German-trained architect from the small West African town of Gando in Burkina Faso, has made a name in the design world for his award-winning projects that boast a holistic integration within their community. His best-known works are usually found in remote places, where materials are scarce, and he has relied on local resources and techniques. The most comprehensive exhibition of his work, "Francis Kéré: Radically Simple," at the Pinakothek der Moderne in Munich in 2017, chronicled his life and work through a hybrid of site-specific installations, films, and exhibits. A must-have for design lovers, the accompanying catalogue is the first publication documenting his complete body of work to date. Hatje Cantz, $50
Among Others: Blackness at MoMA 
Published by the Museum of Modern Art, this 484-page book seeks to reexamine the history of its collection by highlighting the role of Black artists, the Black community, and art about blackness. Among Others features around 200 works by 132 Black artists from around the world, as well as a selection of works by nonblack artists dealing with race-related subjects. Readers will discover more about the work with commissioned texts by MoMA curators, as well as leading scholars, curators, and artists. The book sheds light on the museum's ongoing interest in African art, beginning with shows featuring William Edmondson and Jacob Lawrence in the 1930s and '40s, through the controversial 1984 exhibition "Primitivism," and beyond. The book is part of the museum's overall efforts to present the trajectory of art history with a more global view and the long overdue acknowledgment of African-American cultural contributions. MoMA, $65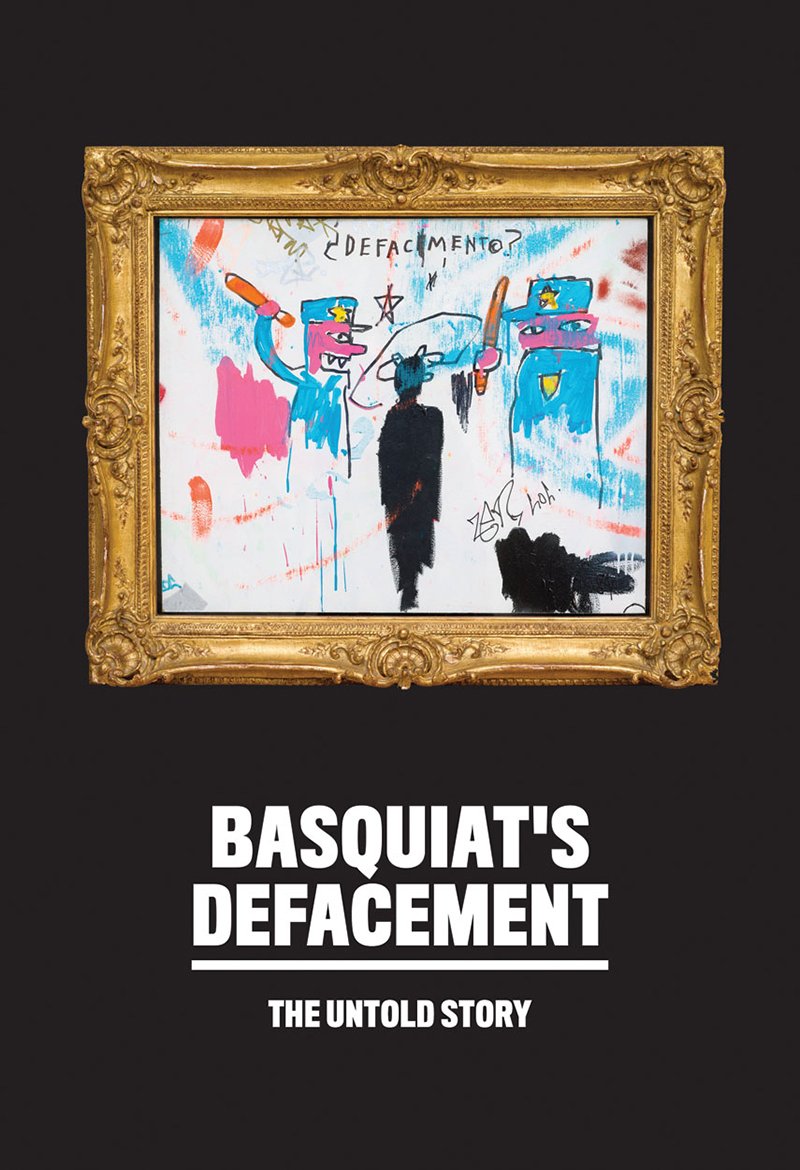 Basquiat's Defacement: The Untold Story
This book accompanied a groundbreaking exhibition at the Guggenheim that took the 1983 Basquiat painting The Death of Michael Stewart (informally known as Defacement) as its starting point. The painting was made in honor of the young Black artist Michael Stewart, who died at the hands of New York City Transit Police after allegedly tagging a wall in a downtown subway station. The book examines Basquiat's exploration of Black identity, his protest against police brutality, and his singular language of empowerment—and is an urgent reminder of the work that must be done to banish state-sanctioned racism. Museum curator texts are supplemented by commentary from artists and activists, such as Luc Sante, Carlo McCormick, Jeffrey Deitch, Kenny Scharf, Fred Braithwaite, and Michelle Shocked, who experienced this episode in New York City's history. Guggenheim Museum, $35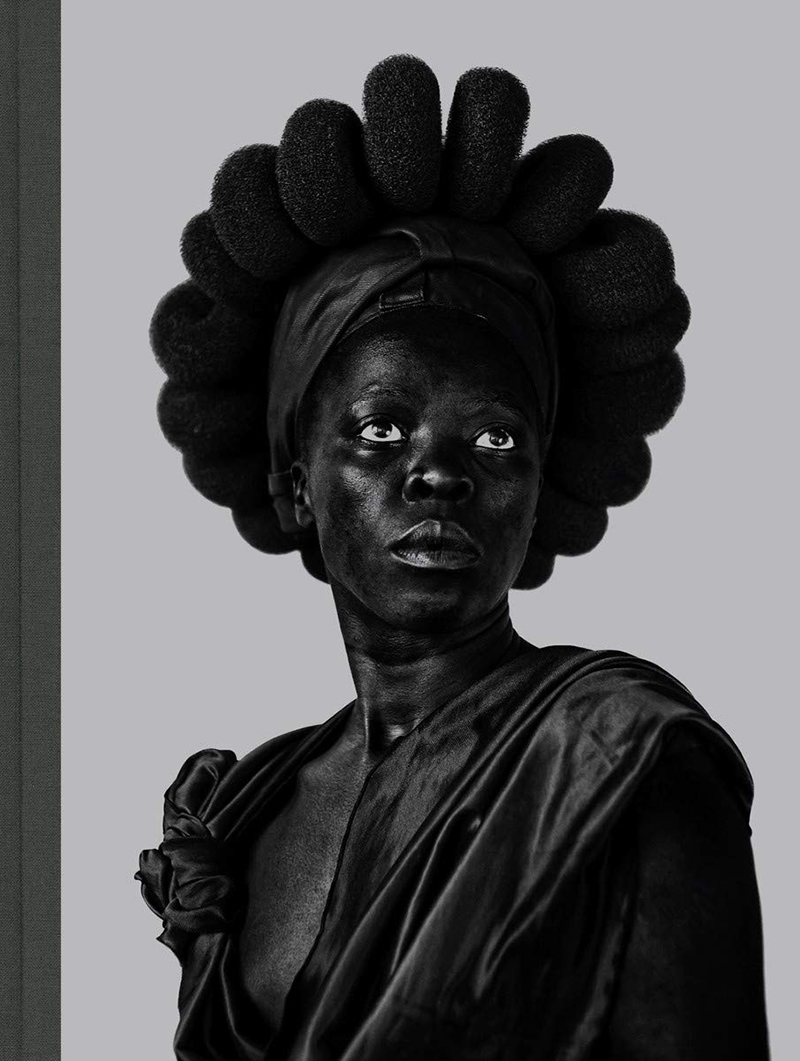 Zanele Muholi: Somnyama Ngonyama, Hail the Dark Lioness 
The highly anticipated monograph of the visionary South African photographer and activist, this book showcases around 90 of Zanele Muholi's powerful self-portraits. Beginning with the cover itself, which features a 2016 portrait, Ntozakhe II, Parktown, Johannesburg, each work is a poignant statement on identity and race, and can be considered a form of resistance. The personal photographic document is an attempt to "encourage individuals in my community to be brave enough to occupy spaces―brave enough to create without fear of being vilified," she writes. "To teach people about our history, to rethink what history is all about, to reclaim it for ourselves―to encourage people to use artistic tools such as cameras as weapons to fight back." Alongside the artist's own work, the book contains an enlightening conversation with Renée Mussai, and contributions from the Nigerian writer and activist Unoma Azuah to the director of the Studio Museum, Thelma Golden. Aperture, $85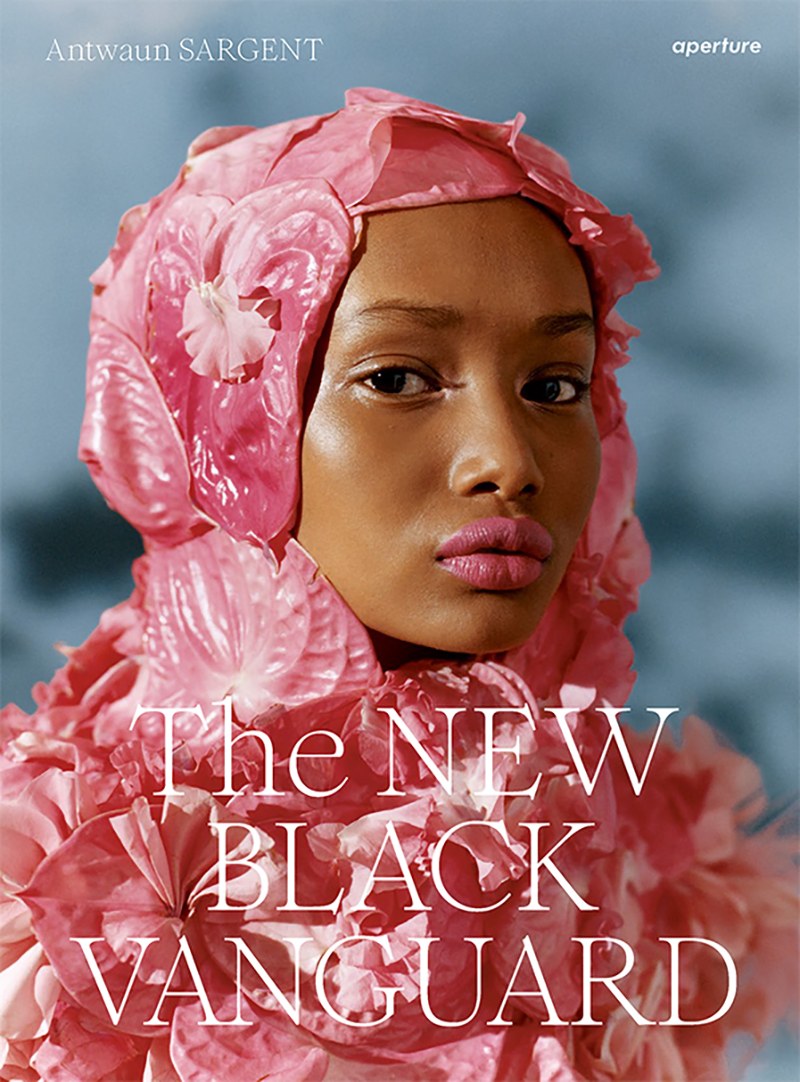 The New Black Vanguard
New York writer Antwaun Sargent's first book celebrates the new forefront of genre-bending photographers, who are, according to Sargent, "using their cameras to create contemporary portrayals of Black life that are reframing established representational paradigms." With stunning examples by American artists Tyler Mitchell and Arielle Bobb-Willis, as well as talents hailing from the African continent, such as Jamal Nxedlana, Daniel Obasi, and Stephen Tayo, the book is more than a portfolio of striking images but an exploration of "what it means to be a young Black photographer creating right now, thinking about blackness," says Sargent. Aperture, $50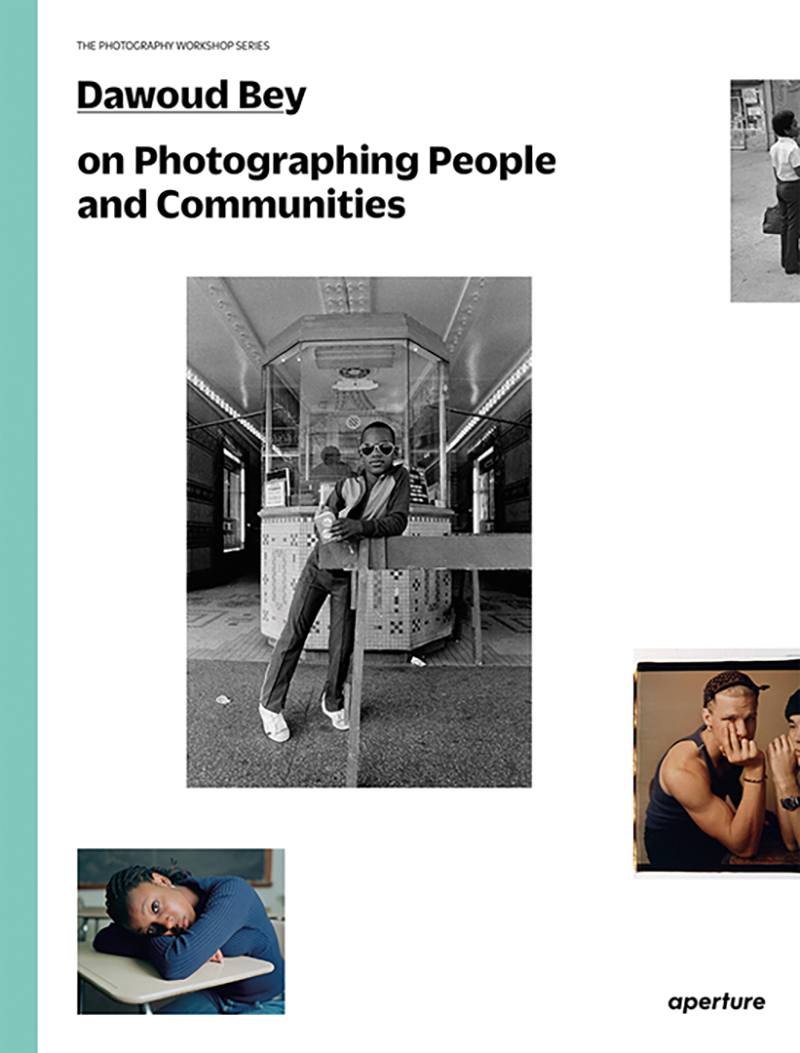 Dawoud Bey on Photographing People and Communities 
The award-winning American photographer and educator known for his large-scale art photography and street photography portraits released this new book as part of Aperture Foundation's Photography Workshop series. The book includes Bey's thoughts on process and collaborating with his subjects to create the most meaningful snapshots: "Just as the quality of the picture changes with each camera, the relationship between you and the subjects changes as well. With a 4 x 5, I can control the photos in a much more intentional way." He also reveals his agenda to capture the Black experience: "I continued to photograph African-American subjects; it was part of my agenda to make the Black subject a visible presence in my photographs, and in doing so, give them a presence in the tradition I was working within and ultimately a place on the walls of galleries and museums when the work would be exhibited." Aperture, $30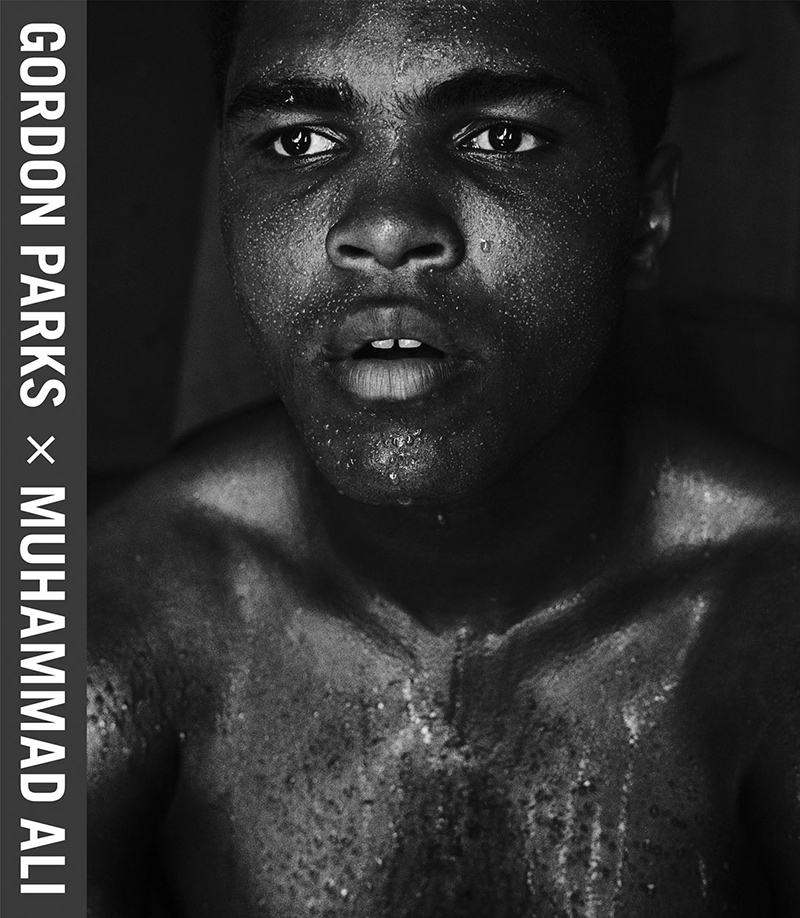 Gordon Parks x Muhammad Ali 
In 1966 Life magazine assigned the photographer Gordon Parks to cover the young boxing champion Muhammad Ali. Four years later, in 1970, the two would come together again for another story. It was a time of political and social upheaval, when anti-war and civil rights movements were rife. The 55-page book contains an expansive selection of black-and-white photographs from Parks's original reportage, many never before published, as well as reproductions of the original stories published in Life. These photographs transcend the roles of journalist and athlete, and instead spotlight the intimate struggle against racial inequality through the unlikely combination of two African-American icons. As Parks writes: "I speak of a hero with anger in his heart, with fury in his fist, and terror in his sleep. Who Muhammad Ali is is what he is, and that is, as he would say. Exactly the way it is." Steidl, $55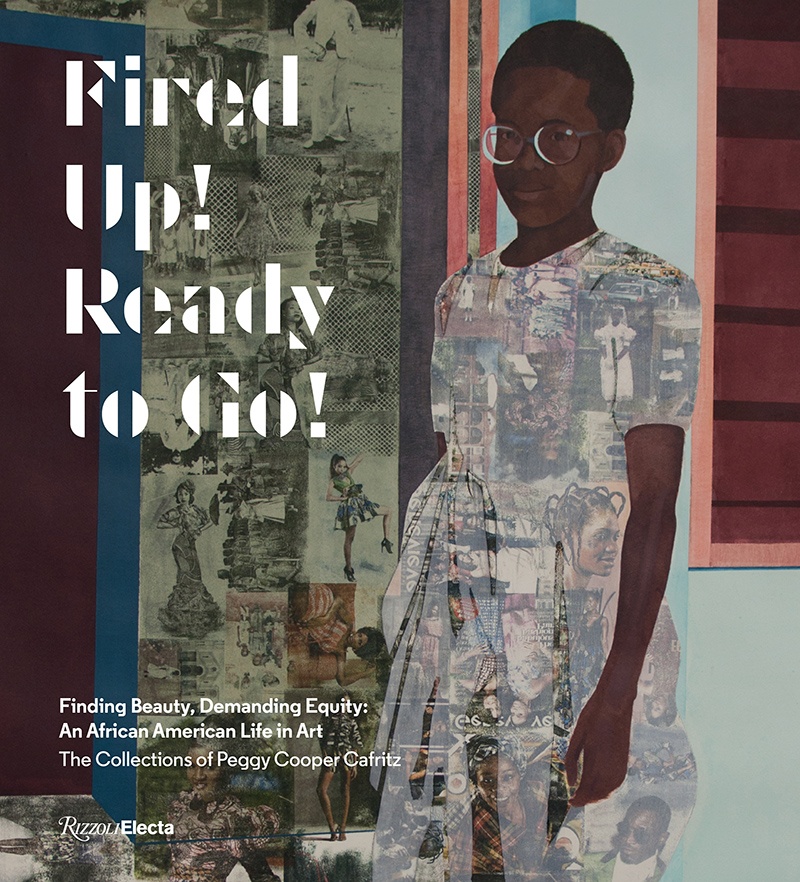 Fired Up! Ready to Go!
During her lifetime, Peggy Cooper Cafritz, the trailblazing Washington, D.C.–based activist, philanthropist, and founder of the Duke Ellington School of the Arts, had amassed one of the most important collections of work by Black artists in the U.S. But in 2009, the more than three hundred works in her collection were tragically destroyed in a large residential fire. This richly illustrated volume showcases 200 of the works that were lost, along with more recent additions. Cafriz, who died in 2018 at the age of 70, had spent decades serving on the boards of government and cultural institutions where she advocated for diversity, and this book is an important reminder of her vision and belief in the power of art. Rizzoli, $75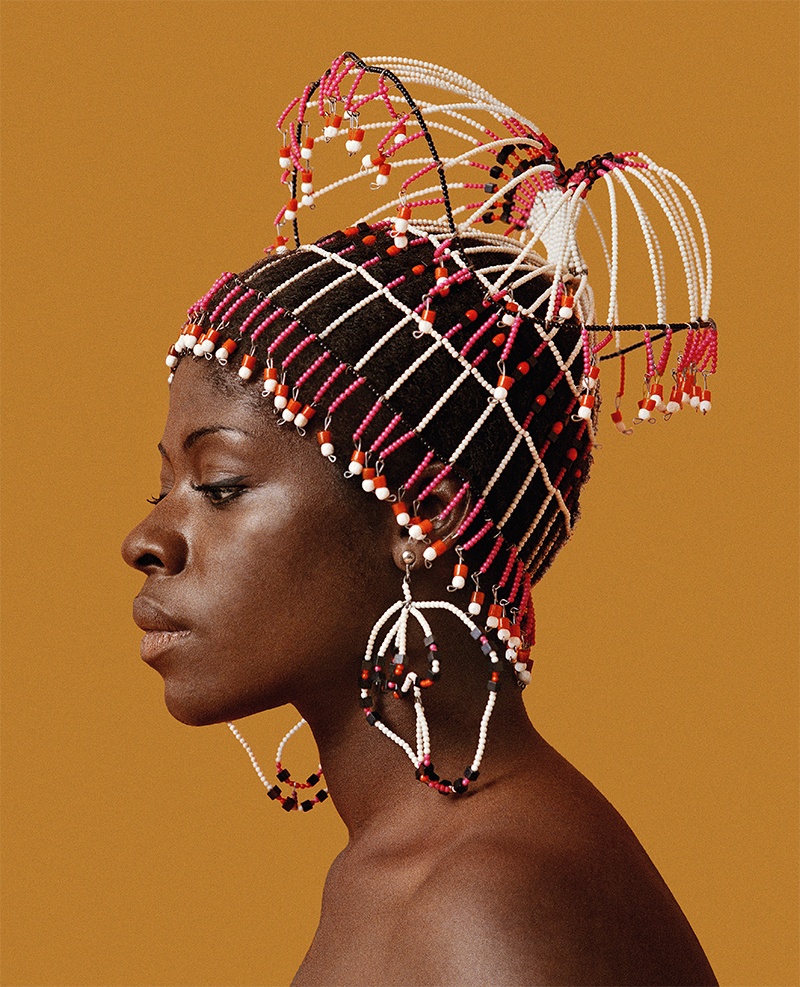 Black Is Beautiful
Kwame Brathwaite's photographs of the Grandassa Models upended white beauty standards of the 1950s and '60s, and popularized the political slogan "Black Is Beautiful." This monograph traces the fascinating and inspiring story of Brathwaite's career. Along with his older brother, Brathwaite founded the African Jazz Arts Society and Studios (AJASS) and the Grandassa Models (1962), a modeling agency for Black women. At the time, it was rare for Black women to be seen with their natural hair, but the Grandassas—a name derived from the word grandassaland, which the Black nationalist Carol Cooks coined to describe the African continent—were making an important statement against the standard beauty ideals of the day. The book, which was timed with the first-ever major exhibition of Brathwaite's work at the Skirball Cultural Center in Los Angeles last year,  features not only stunning studio portraits but also behind-the-scenes images of Harlem's creative scene, including the likes of Max Roach, Abbey Lincoln, and Miles Davis. Aperture, $32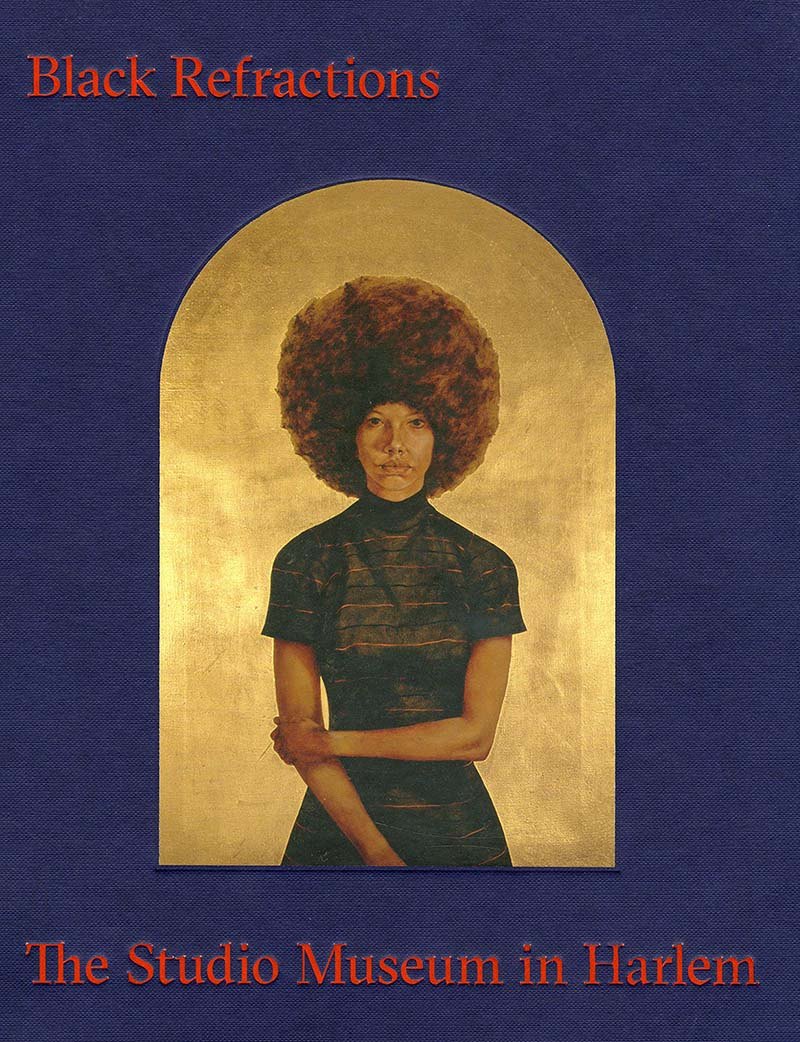 Black Refractions: Highlights from the Studio Museum in Harlem
On the occasion of its 50th anniversary, the Studio Museum in Harlem created a traveling exhibition titled "Black Refractions: Highlights from the Studio Museum in Harlem," and an accompanying catalogue that should be considered an essential art history compendium. Featured are nearly 100 paintings, mixed-media pieces, photographs, fabric art, sculpture, and more that have either been exhibited or are in the permanent collection of the museum. Highlights include works by Kerry James Marshall, Faith Ringgold, Nari Ward, Norman Lewis, Wangechi Mutu, and Lorna Simpson. Together, they offer a story about the trajectory of Black artists spanning half a century. Rizzoli Electa, $45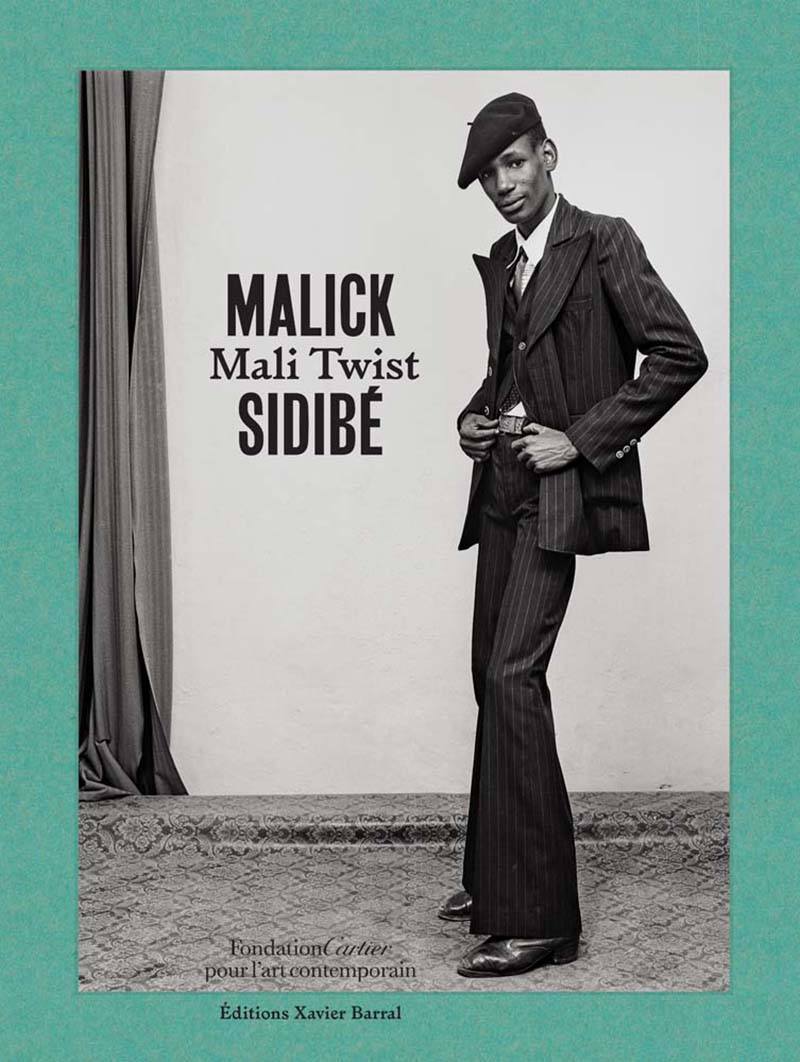 Malick Sidibé: Mali Twist 
Discover a vast collection of vintage photographs and timelessly beautiful portraits from the archives of Malian photographer Malick Sidibé, who was known for his black-and-white images chronicling the exuberant lives and culture in his native Bamako, Mali, in the 1950s, '60s, and '70s. His striking work documents an important moment when Mali gained independence from France and transformed into a more modern and independent country. It is published by the Fondation Cartier, which paid tribute to his unique style with a large retrospective exhibition, "Mali Twist." Sidibé won numerous awards, including the Golden Lion for Lifetime Achievement in 2007 at the Venice Biennale. He shattered stereotypes of Africa and connected the people with the rest of the world through his images—the youth he depicted shared the same struggles for freedom with Black Americans. Fondation Cartier Pour L'art Contemporain, $80
Next Post