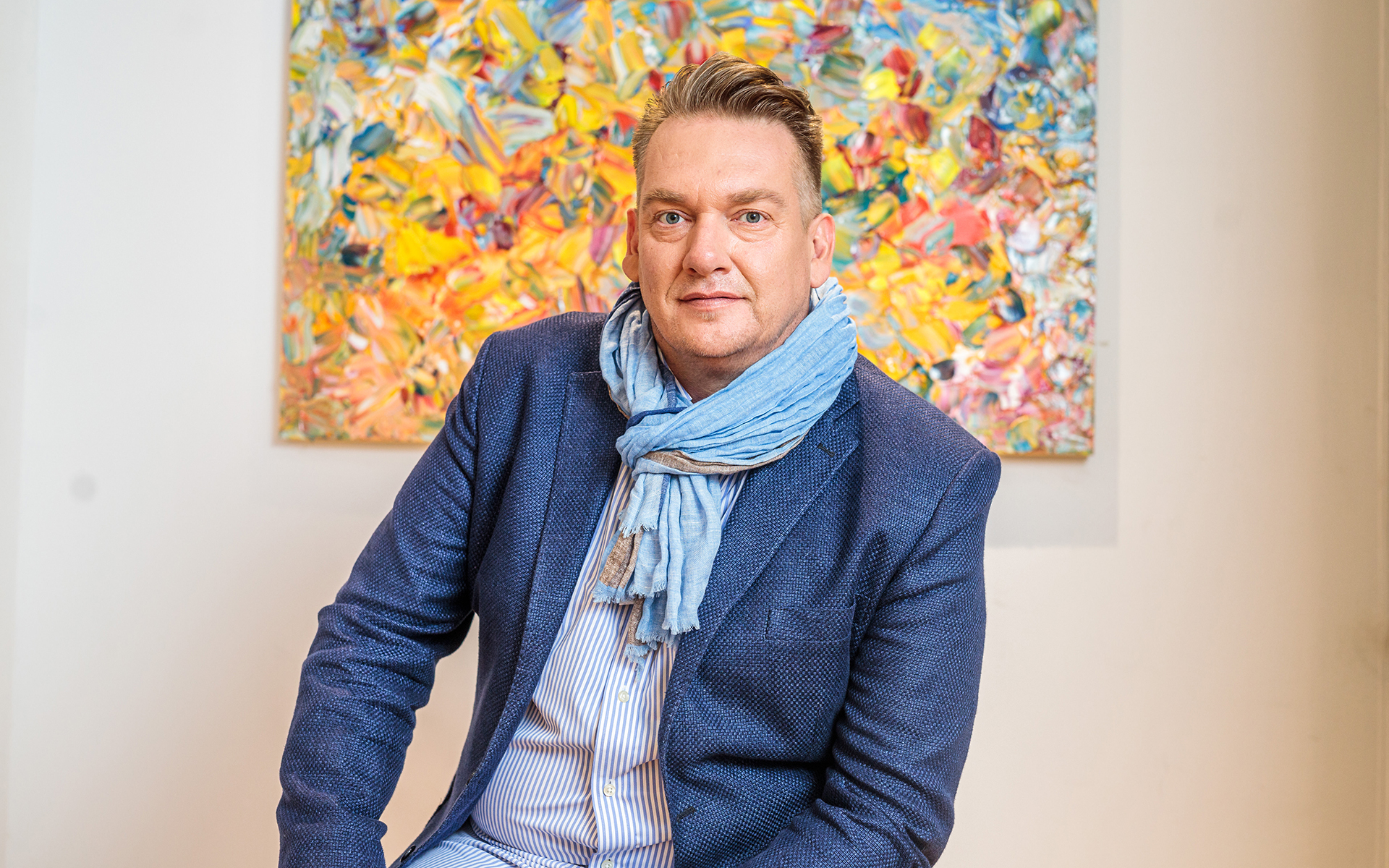 Discover the Vibrant Abstract and Pop-Art Paintings of Bob Hendriks
The Dutch artist recently achieved a major feat in his career, the opening of his own space, Galerie Hendriks, in Montreal
In 2001, after a successful first career with tech conglomerate IBM, Bob Hendriks, then 27 years old, moved to Montreal with two suitcases and $800. Settling in Montreal, Hendriks paired his left brain creative talent with his right brain logical thinking to spearhead a number of successful entrepreneurial endeavors in his new country. His professional achievements include building and managing a commercial photo licensing company with his American business partner, and his current role as co-ceo of his strategy, branding, and communications agency. Throughout these business ventures, he never stopped painting.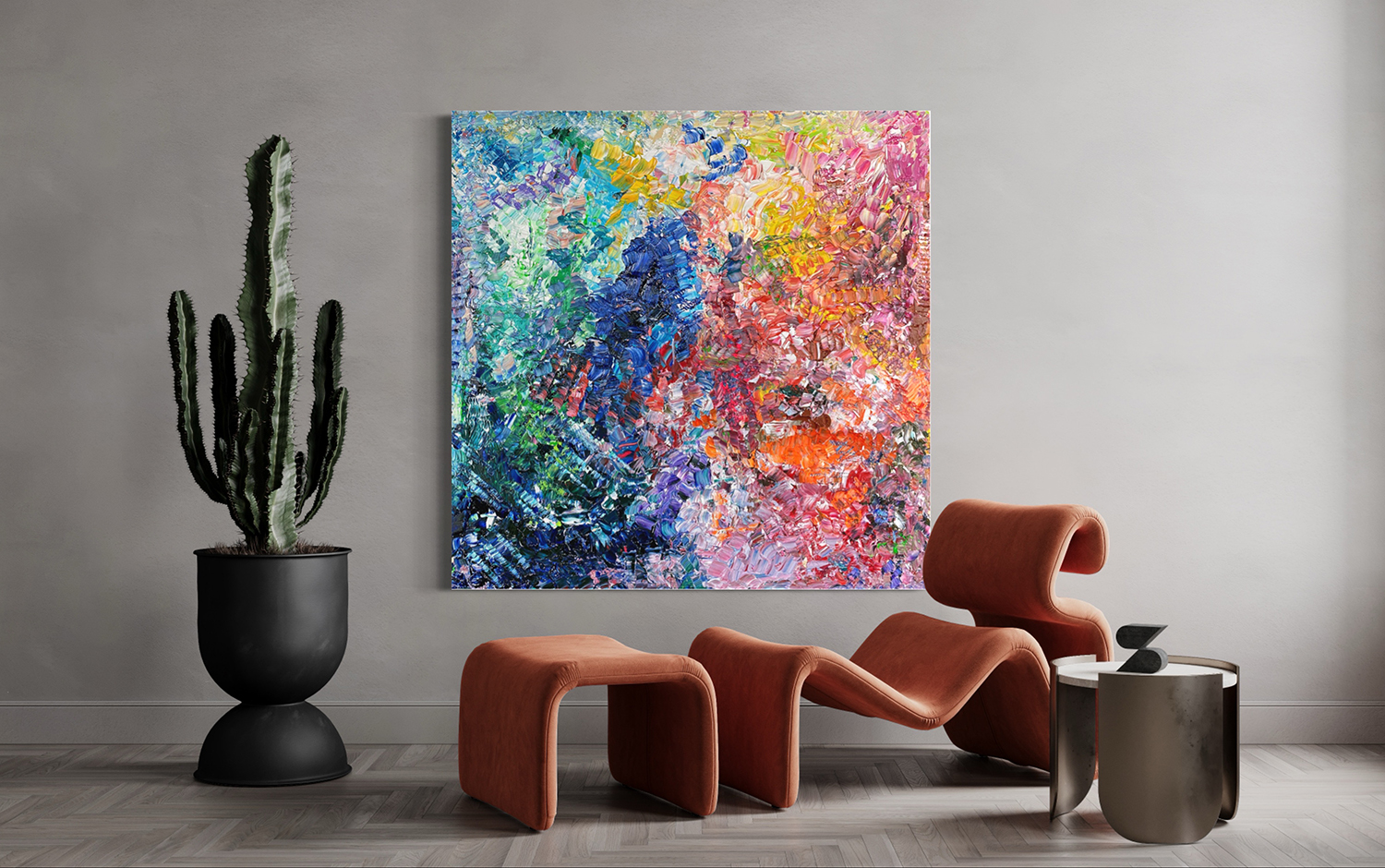 While the pandemic served as an obstacle to inspiration for many creatives, it was the opposite for Hendriks. With his early works already belonging to private and corporate collections spanning across the globe, from Switzerland to Japan to San Francisco, the unclear time led to an overwhelming number of new commissions from clients, and a move to a larger, industrial-sized studio space. This gave Hendriks the opportunity to experiment with materials and mediums he hadn't previously explored.
"I love painting on wood because it's a living material. My paintings can be hung unframed and the sides of the birch will change and darken with the light," Hendriks tells Galerie. "The larger studio space has given me a chance to paint on large sheets of aluminum, experiment with resin, and create larger pieces. I also have room to store all of the material I save for collage and mixed-media abstracts."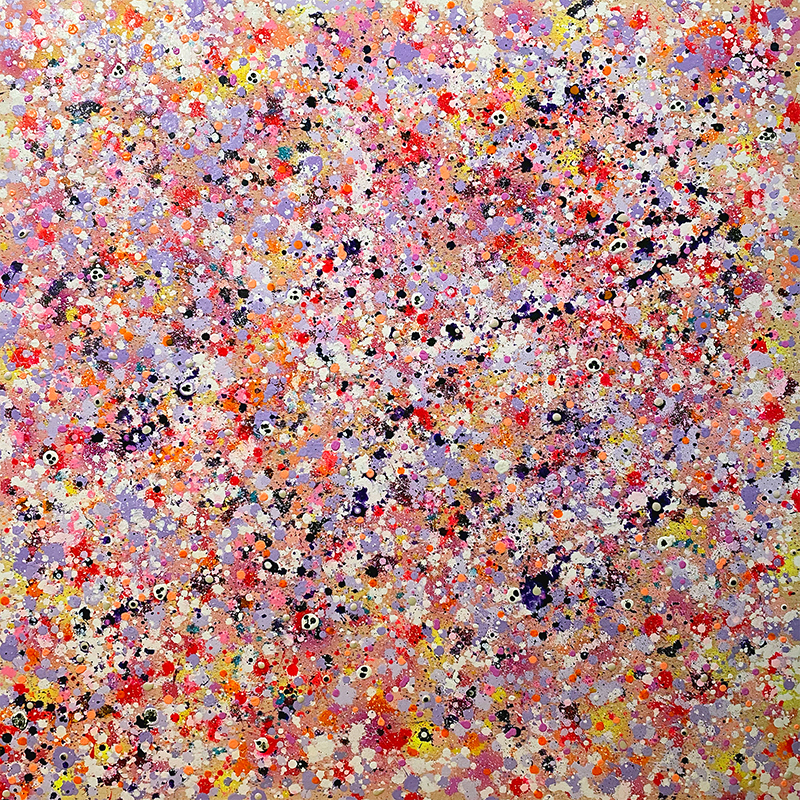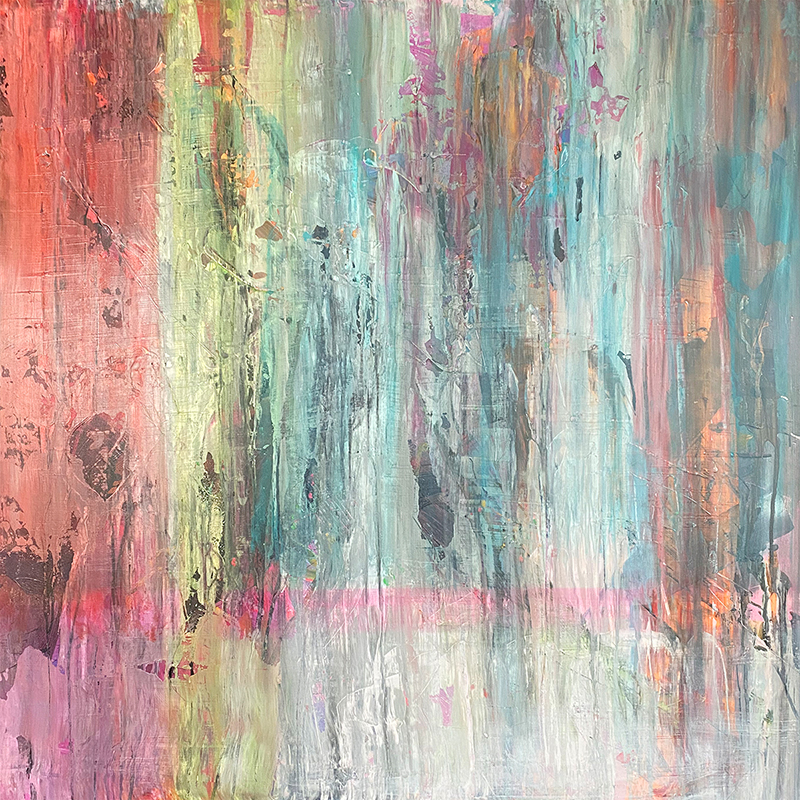 Hendriks's visually stimulating abstract pieces often reflect his deep respect for composition, love of texture, appreciation for colour and passion for travel. However, after an unconventional commission from a client, he started to explore the idea of creating large and small-scale pop art pieces. For these artworks, notable figures ranging from Queen Elizabeth to Audrey Hepburn are formed using abstract brushstrokes, while carefully placed additions such as famous quotes, song lyrics, posters, and newspaper clippings relevant to that figure float throughout the background. For each commission, he includes elements that are personal to the buyer in the collage, making it even more unique.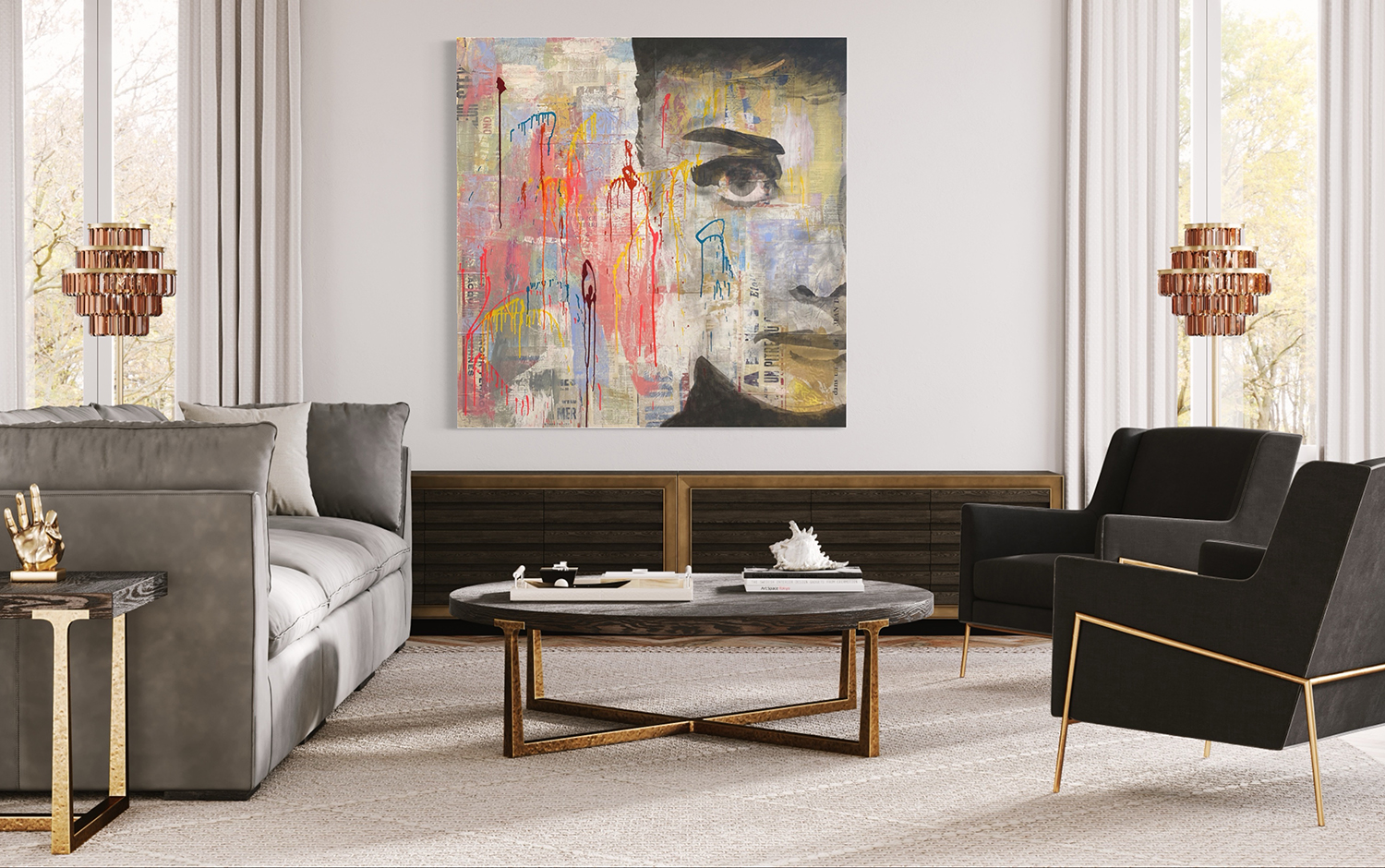 At the suggestion of a good friend and corporate art-buyer, Hendriks embarked on a new venture all together— in June 2022, he opened a pop-up gallery in downtown Montreal. Six months later, the 'temporary' pop-up is going strong and Galerie Hendriks is open just steps away from the famed Montreal Museum of Fine Arts. As an artist-owned gallery, the full range of Hendriks's impressive creations are on display for tourists and art-collectors alike to peruse and enjoy, live or online.
Click here to learn more
Next Post