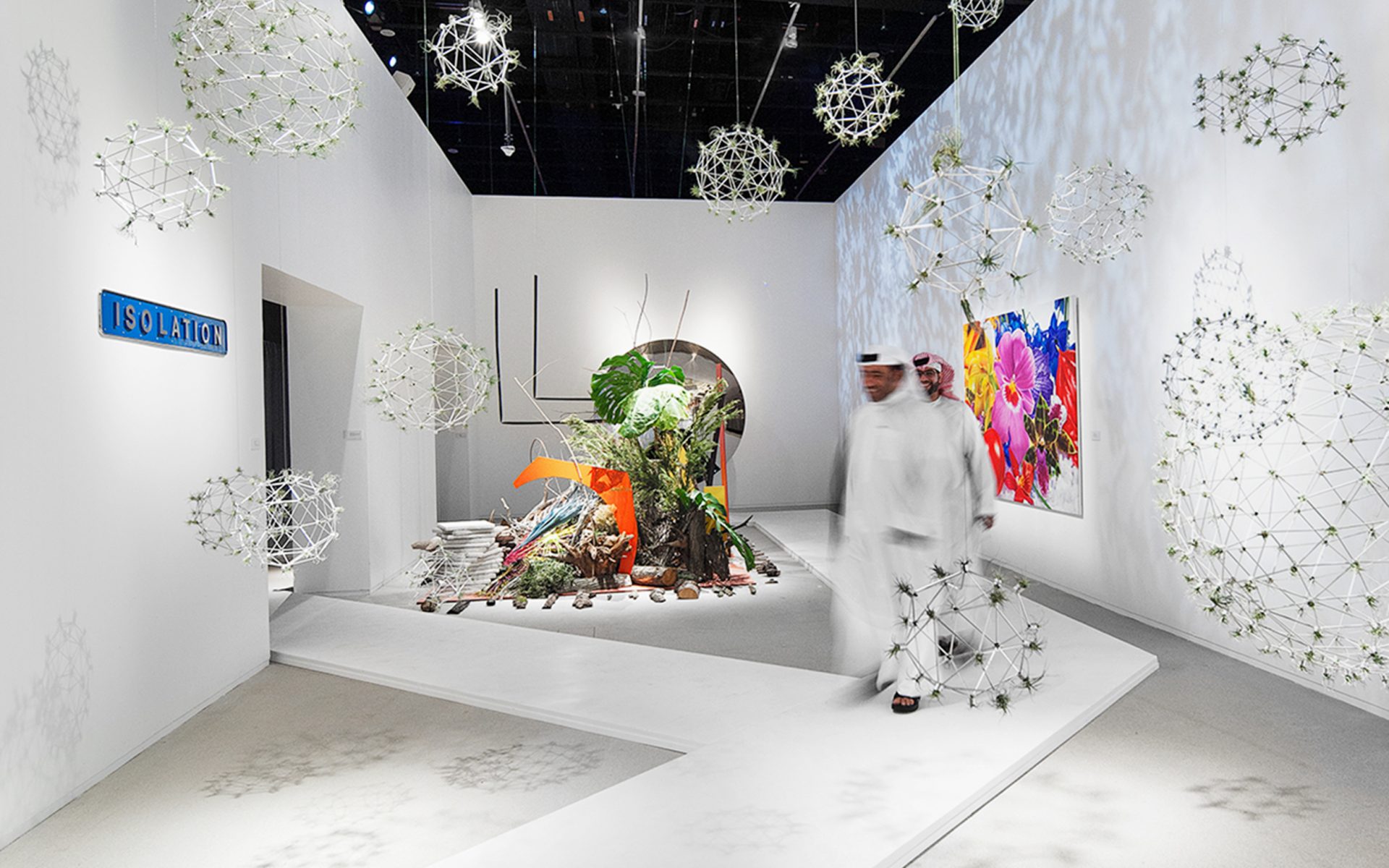 The Best Art and Design Fairs Around the World This November
From The Salon Art + Design in New York to the Shanghai Biennale, November fairs span the globe
In the coming days, some of the world's most anticipated art fairs and biennales will kick off. In North America, the sixth iteration of The Salon Art + Design brings 56 galleries to New York's storied Park Avenue Armory, while in Europe, Paris's International Fine Art Photography Fair—known as Paris Photo—unites 200 exhibitors, from leading galleries to specialized art-book dealers and publishers. (Taking place alongside Paris Photo, a high point in the Parisian cultural calendar, Saint Laurent is launching its new artistic project, "Self 01." The first is a collaboration with Japanese artist Daido Moriyama. The exhibition will take place from November 9 to 11 at the Palais Royal in Paris.)
In recent years, Shanghai has emerged as one of Asia's liveliest hubs of contemporary art. Never has it been more evident than now as industry power players descend on the city for ART021 Shanghai and West Bund Art & Design. The strength and buzz in the market are revealed in the numbers. In 2013, the first Art021 had just 29 exhibitors. This year, there are 103, including 30 newcomers.
The West Bund Art & Design, in its fifth year, has grown from 70 to 110 exhibitors, with 39 new exhibitors. Also in Shanghai is the Shanghai Biennale, which takes place at the sprawling Power Station of Art, curated by Cuauhtémoc Medina, chief curator of the Museo Universitario de Arte Contemporanea in Mexico City. Forty artists, including Jennifer Allora and Guillermo Calzadilla, Francis Alÿs, Alfred Jaar, Yasumasa Morimura, and Samson Young, have been selected to explore the theme "​Proregress—Art in an Age of Historical Ambivalence."
Read on for our selection of the top art and design happenings around the world in November.
NORTH AMERICA
The Salon Art + Design, New York
November 8–12
EUROPE
Paris Photo, Paris
November 8–11
Art Dusseldorf, Dusseldorf
November 16–18
Vienna Art Week, Vienna
November 19–25
Us by Night, Antwerp
November 22–24
Cologne Fine Art, Cologne
November 22–November 25
ASIA
West Bund Art & Design, Shanghai
November 8–11
ART021, Shanghai
November 9–11
Shanghai Biennale, Shanghai
November 10–March 10
MIDDLE EAST
Dubai Design Week, Dubai
November 12–17
Abu Dhabi Art, Abu Dhabi
November 14–17
SOUTH AMERICA
CH.ACO, Santiago
November 22–26
Next Post