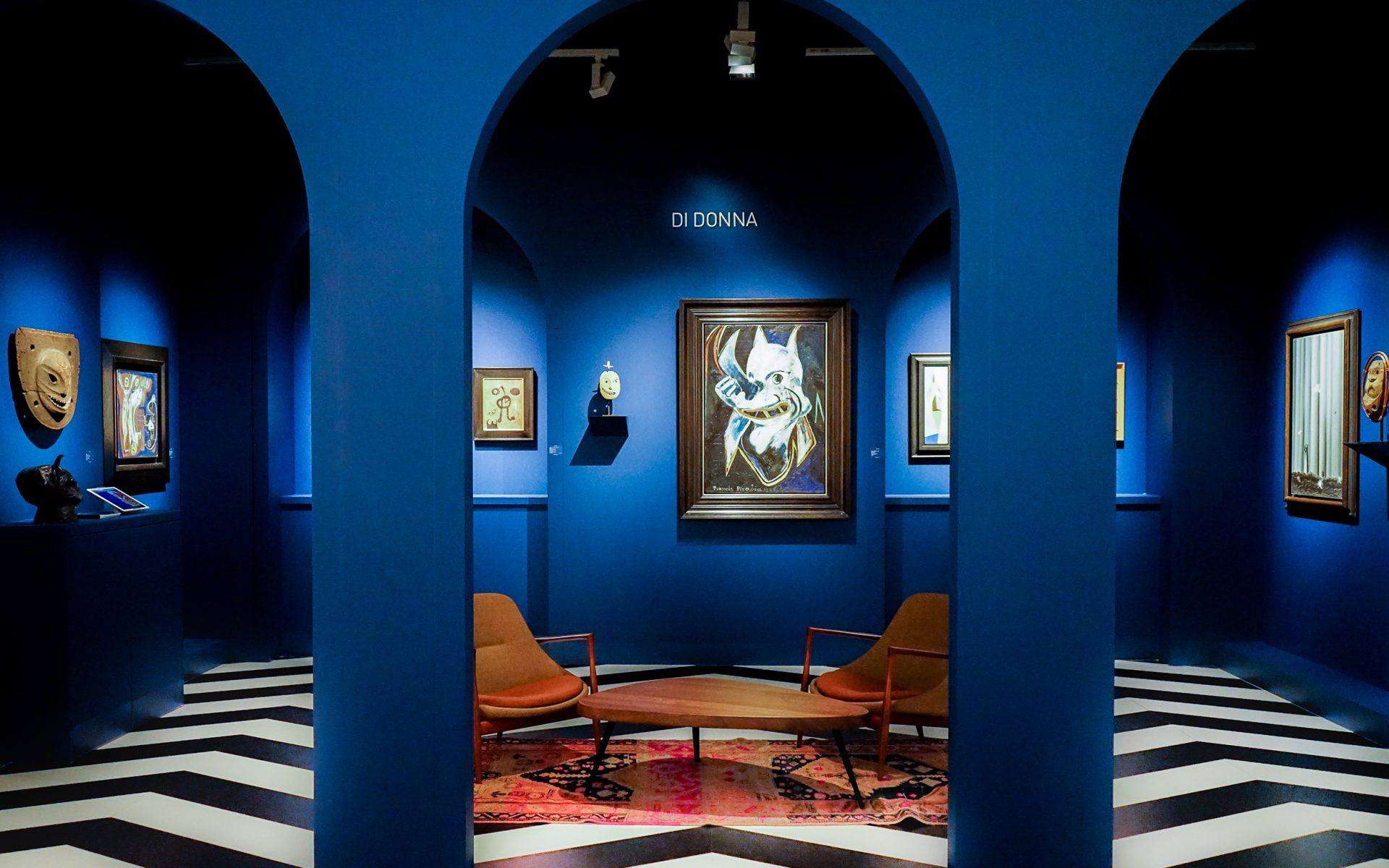 The Best Art & Design Fairs and Biennials This May
Head to New York, Venice, and London for this month's most anticipated fairs and exhibitions
Every May, collectors from across the world descend on New York for one of the buzziest weeks of the art calendar: Frieze Week. The month kicks off with Frieze New York, the annual art fair that lures the usual array of blue-chip galleries to Randall's Island from May 2 to 5. This year's edition features a few special sections championing underrepresented voices in the art world, including one curated by Pérez Art Museum Miami director Franklin Sirmans, featuring work by African-American artists Lorna Simpson and Senga Nengudi, and another dedicated to Latinx and Latin American art showcasing artists Firelei Báez, Luis Flores, and Ana Mendieta.
Recommended: Galerie's Guide to All the Art Fairs to See During Frieze Week
Recommended: 7 Standout Artists at 1-54 Contemporary African Art Fair in Marrakech
Running concurrently is the increasingly popular 1-54 Contemporary African Art Fair (so named for the number of countries on the continent). Following a successful first four years at Pioneer Works in Brooklyn, the art fair (May 3–5) relocated to Industria, a spacious photo studio in Manhattan's West Village, just two blocks south of the Whitney Museum of American Art and in walking distance of Chelsea, Manhattan's bustling hub for world-class galleries and ambitious collectors.
TEFAF (The European Fine Art Fair) will also host its New York Spring edition May 3–7. Unlike its fall show, which presents the finest works in visual art and design, ranging from antiquity to the mid-20th century, TEFAF's spring version spotlights the best in modern and contemporary art and design. There are 92 galleries in this month's lineup, including Milan-based design gallery Nilufar, Munich jewelry house Hemmerle, and New York's own Friedman Benda.
The slew of New York fine art fairs will quiet down just in time for NYCxDESIGN, New York's citywide festival of all things design, which launches its 2019 iteration on May 10 and runs through the 22nd. This year, NYCxDesign's programming includes The Diner, a fully operational pop-up by architect David Rockwell in collaboration with Surface magazine and design consultancy 2 x 4 that will take visitors on a culinary cross-country road trip. The festival will also feature a reprise of NYC Jewelry Week following a successful inaugural edition this past fall and a self-guided art tour by the New York City Department of Transportation's Art Program (DOT Art), wherein visitors will explore temporary artworks installed around the city.
One longstanding annual highlight of the city's design scene is the International Contemporary Furniture Fair—better known by the acronym ICFF—which takes place at the Javits Center May 19–22 on New York's west side in the shadow of the newly opened Hudson Yards. With over three decades of history, the fair draws more than 900 exhibitors and 38,000 attendees every year.
The theme of the 58th Venice Biennale, which begins on May 11, is "May You Live in Interesting Times," and 83 artists have risen to the occasion. More than a third of those presented at the art world's most esteemed event are under the age of 40, including New York– and Bangkok-based video and multimedia artist Korakrit Arunanondchai, who was born in 1986. Korean sculptor and installation artist Lee Bul, French artist Jean-Luc Moulène, and American artist Nicole Eisenman are just a few of the more established talents on the roster. The show will also feature 90 national pavilions at the Giardini, the Arsenale, and beyond, with sculptor Martin Puryear representing the United States.
The month's art circuit will close back in New York with the 79th Whitney Biennial (May 17–September 22). This year, the show has been co-organized by two of the institution's curators, Jane Panetta and Rujeko Hockley, who have elected to spotlight a number of younger and emerging artists and include more performance art than in years past. This edition will see contributions from some 75 creatives, including Simone Leigh, Paul Mpagi Sepuya, and Martine Syms.
Read on for Galerie's curated list of the best art and design fairs and biennials around the world in May.
NORTH AMERICA
Superfine!, New York
May 1–5
Frieze, New York
May 2–5
Art New York, New York
May 2–5
Moniker Art Fair, New York
May 2–5
The Other Art Fair, Brooklyn, NY
May 2–5
Object & Thing, Brooklyn, NY
May 3–5
1-54 Contemporary African Art Fair, New York
May 3–5
TEFAF New York Spring, New York
May 3–7
LCDQ Legends, Los Angeles
May 7–9
Brooklyn Designs, Brooklyn, NY
May 10–12
NYCxDESIGN, New York
May 10–22
WantedDesign, New York
May 16–21

Sight Unseen OFFSITE, New York
May 17–20
Whitney Biennial, New York
May 17–September 22
International Contemporary Furniture Fair (ICFF), New York
May 19–22
EUROPE
ARTMUC, Munich
May 1–5

Affordable Art Fair, London
May 9–12

Photo London, London
May 16–19

ARCO Lisboa, Lisbon, Portugal
May 16–19

Stroke Art Fair, Munich
May 16–19

Romanian Design Week, Bucharest
May 17–26

Clerkenwell Design Week, London
May 21–23

3 Days of Design, Copenhagen
May 23–25

Venice Biennale, Venice
May 11–November 24
ASIA
Art Busan, Busan, South Korea
May 31–June 2
Next Post