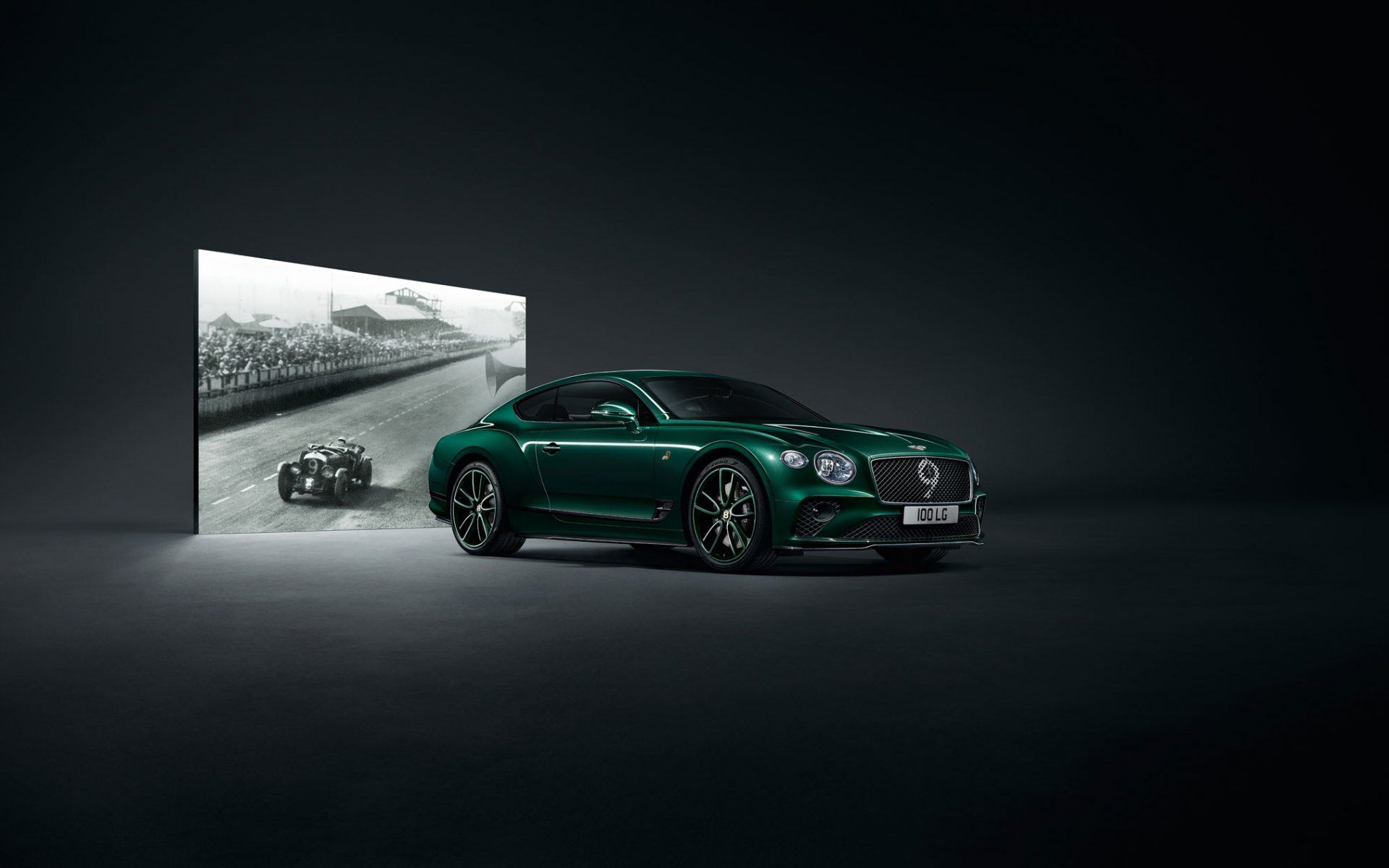 Bentley Pays Homage to Race Car Driver Tim Birkin for Its Centennial
The special edition motorcar will thrill crowds at this year at Pebble Beach
When British gent W. O. Bentley unveiled his three-liter motorcar in July 1919, he set a new benchmark for luxury. A century later, Bentley is still synonymous with class-leading speed and the pinnacle of refinement. To herald 100 years, the automaker is introducing debonair centenary gold flourishes, including an artfully accentuated logo, in all of its 2019 models. And Bentley's bespoke division, Mulliner, created a beautiful Continental GT Number 9 vehicle in honor of esteemed British race car driver Tim Birkin and the historic supercharged Blower Bentley he raced at Le Mans in 1930. 
Each of the anniversary models will feature a No. 9 (Birkin's entry number), a British Jaeger clockface, and 18K-gold detailing, all inspired by Birkin's historic racer. Each car also comes with a literal piece of history in the center of the dash—a wood insert from the seat of Birkin's very car. Only 100 of Bentley's commemorative vehicles will be produced, making them the auto connoisseur's ultimate obsession.
Recommended: Jackie Kennedy Onassis's Sprawling Martha's Vineyard Estate Hits Market for $65 Million
There's no better place to get a close encounter with the Continental GT Number 9 than the Pebble Beach Concours d'Elegance on August 18 in California, where Bentley will take center stage as the event's featured marque. Owners of prewar and contemporary Bentleys showcase their pride and joy on the manicured Pebble Beach golf course; this year more than 50 prized examples will be on display. 
A version of this article first appeared in print in our 2019 Summer issue in the section The Artful Life. Subscribe to the magazine.
Next Post