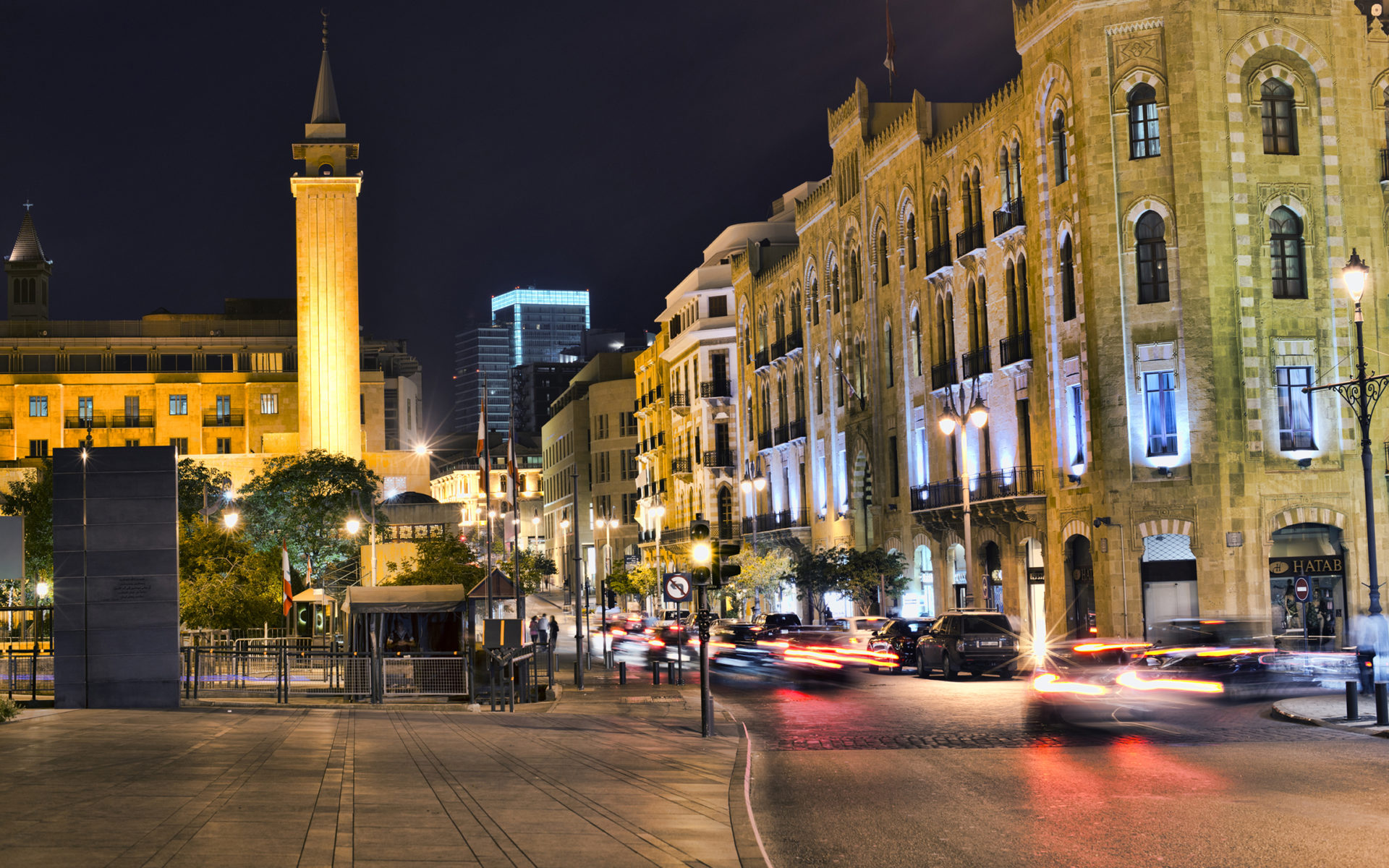 Beirut's Art Scene Returns in Full Force
After years of political unrest, the seaside Lebanese capital is making a name for its world-class art, design, and culture
During the Lebanese Civil War, which lasted from 1975–90, one of the most popular postcards depicted a beautiful city center: Martyr's Square from 1958, when a cosmopolitan Beirut was considered the Paris of the Middle East. It was an image the Lebanese people clung to through 15 years of political unrest, and it's one that endures today, not only in the minds of the Lebanese but in real life. Now, a resurgent cultural scene is flourishing despite the instability of the country that spawned it. The seaside capital is brimming with cafés, restaurants, shops, galleries, and world-class artists—a somewhat surprising development given the continuing regional tensions and lack of institutional support.
A key figure in all this is Tony Salamé—the city's dominant luxury retailer—now in the ranks of other moguls-turned-art-patrons, such as Francois Pinault and Bernard Arnault. Salamé has also championed the renaissance of the city's historic port by funding the restoration of several building façades and promoting fledgling local artists. In October 2015, in true merchant-mogul fashion, he opened his own museum, dubbed the Aïshti Foundation, as a way to share with the public his and his wife Elham's 2,000-piece collection of contemporary art.
Designed by the prominent British architect Sir David Adjaye at a cost of around $100 million, the 375,000-square-foot complex unfolds around a five-story atrium, with luxury retail on side and the foundation's galleries on the other. Salamé says the sleek art space is "dedicated to showing international contemporary art not readily seen in Beirut." Currently on view is an exhibition curated by Massimo Gioni of the New Museum in New York called "The Trick Brain," named after a video work by digital artist Ed Atkins. This is the third show for Salamé and includes pieces by American painters Laura Owens, Henry Taylor, and Caleb Considine.
One of Salamé's latest protégés is Zaid Antar, whose Beirut exhibition "Dark Matter" was held in October to coincide with the new Aïshti show. Antar's exhibition is a series of tableaux created from old, nearly-destroyed film he discovered from 1976. Eager to see what was there, he says he developed the film, boosting the color and image through technology until "I saw something. It's like seeing the imperceptible." Among the salvaged depictions were a series of 15 images showing faces, bodies, and shapes.
Since the 2009 debut of the Beirut Art Fair, the city has been attracting international crowds, and in the last two years a few must-see museums have either made their debut or reopened after expansion projects.
For instance, the Sursock Museum, built in 1912 and opened as a museum in 1961, recently underwent a seven-year, $16-million renovation by French architect Jean-Michel Wilmotte. The original Eastern extravagance of Venice-cum-Ottoman architecture and decor remains–particularly in the magnificent Turkish Room, which boasts hand-carved Syrian wood paneling. The large gallery spaces showcase an ecumenical collection of Lebanese artists, including Shafic Abboud, Etel Adnan and Assadour.
The nonprofit Beirut Art Center, devoted to experimental art and perpetuating knowledge, is quickly becoming one of Beirut's biggest cultural hubs. Art lovers can congregate in plentiful public spaces when they're not viewing exhibitions, attending events in the auditorium, or browsing in the bookshop. Beit Beirut, a former residence that sat right was a haven for snipers during the civil war, opened temporarily last August as a center commemorating the memory of those decades of conflict. It's worth stopping by, even if just to see its exterior, to understand the underpinnings of today's renaissance.
Dating to 1942, the National Museum showcases a millennia of regional archeology. A standing sphinx and an obelisk from a temple at Byblos, various Phoenician relics, and ancient mosaics are again displayed in the temple-like building, whose precious contents were stored surprisingly safely in the basement during the civil war. Italian officials sent experts to help with the restoration work.
Many Lebanese artists departed for safer shores during the civil war, bringing with them on their return to Lebanon a new perspective and international training. Some names to watch include Jean-Marc Nahas, Tagreed Darghouth, Lamia Joriege, Semaan Khawam, Nadia Safieddine, Marwan Sahmarani, Ayman Baalbaki, Ali Cherri, Fadi elChamaa, Jalal Toufic, Omar Fakhoury , Akram Zaatari, Mounira Al Solh, and Walid Raad.
Of the many exciting galleries in the city, a handful worth visiting are Art on the 56th, a space founded by Noha Wadi Moharram in 2012, and rooted in Gemmayzeh, the booming artistic and cultural neighborhood. Station Beirut is a hybrid art space launched in September 2013 that acts as a platform for artists and curators. Galerie Tanit, meanwhile, was opened in 2007 with an aim to foster the flourishing local arts scene. Found in the city's vibrant Mar Mikhael district, the gallery supports young Lebanese artists. Along with its Hamburg outpost, Sfeir-Semler Gallery focuses on artists working in the Arab World, a hosts cutting-edge curatorial programs by the likes of the Centre Pompidou's Catherine David.
And after all that museum and gallery hopping, there are a handful of lively areas to have a drink or a meal (remember that French influence!) and watch the world go by: Badaro, Mar Mikhael and Gemmayzeh; the Commodore Hotel in the lively Hamra (press headquarters during the civil war); the 5-star but affordable Phoenicia Hotel over-looking the sea, and Martyr Square itself. So if one thing is clear, it's that Beirut is back.
Next Post