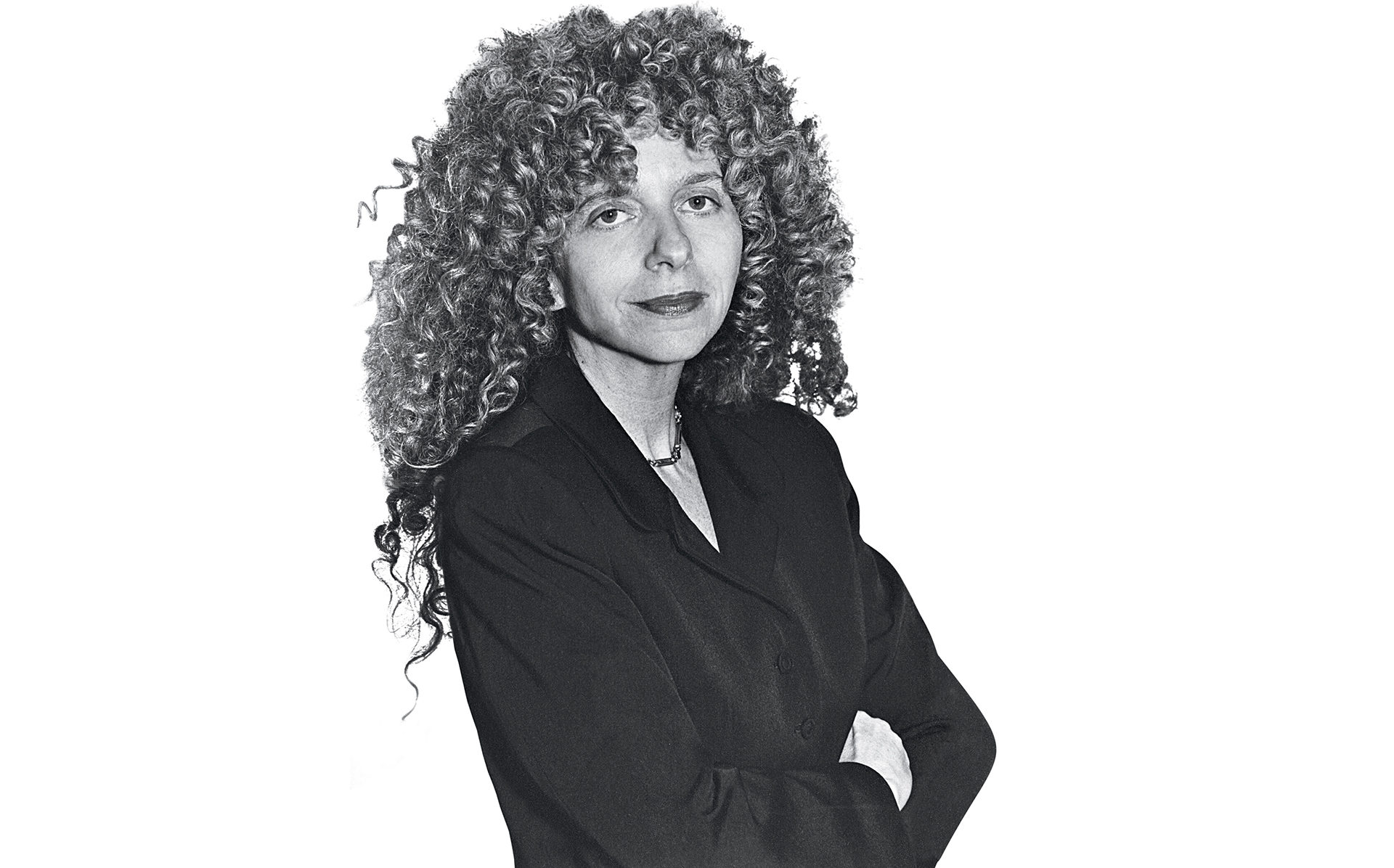 Why Artist Barbara Kruger Is More Relevant Than Ever
As the artist returns to the spotlight for this year's Performa, we explore the enduring power of her work
American artist Barbara Kruger's distinctively graphic works are commentaries on topics such as feminism, sexuality, politics, consumerism, and mass media. Kruger is considered a part of the Pictures Generation—the name of a 2009 exhibition at the Metropolitan Museum of Art in New York. Other artists featured in the exhibition included Richard Prince, Sherrie Levine, David Salle, and Cindy Sherman—all of whose works can be incorporate the appropriation of consumer and media imagery. In Kruger's case, she pairs these images with bold phrases that carry deep philosophical meaning—prompting viewers to look at them differently. She described her interest in these two elements in a 1991 interview, "I'm interested in pictures and words because they have specific powers to define who we are and who we aren't." 
Her style—with her controlled use of Futura Bold or Helvetica Ultra Condensed typeface and a limited palette of black, white, and red, is instantly recognizable. It is deeply rooted in her knowledge and experience with graphic design. After studying for a year at both Syracuse University in Syracuse, New York, and then at the Parsons School of Design in New York, she left in 1966 to work at Condé Nast's Mademoiselle magazine as an entry- level designer. Within a year she had become the head designer. Kruger went on to work at several other magazines including Aperture and House & Garden.
Around 1970 was when she made her leap into fine art, and by the late 1980s, after a stint teaching at the University of California in Berkeley, she was producing her now iconic style of repurposed photographs with overlaid text. Her works have appeared on mugs, tee shirts, totes, towels, and other everyday objects—blurring the line between art and commerce.
Her 2012 installation at the Hirshhorn Museum and Sculpture Garden in Washington, D.C., was composed of 6,700 square feet of wallpaper-like prints of texts in red, black, and white, and included phrases such as "Belief + Doubt = Sanity" and "Forget Everything." Last summer, Kruger unveiled a major new work in the inaugural exhibition organized by the V-A-C Foundation at its new gallery in Venice.
Next Post
DATES
Born: 1945, Newark, New Jersey
Lives: New York, New York, and Los Angeles, California
RECENT EXHIBITIONS
2015, Barbara Kruger: Early Works, Skarstedt Gallery, London, England
2012, Belief + Doubt, Hirshhorn Museum and Sculpture Garden, Smithsonian Institution, Washington, D.C.
2011, The Globe Shrinks, Sprueth Magers, London, England
GALLERY 
Mary Boone Gallery, New York, New York
RECENT PUBLICATION
Barbara Kruger by Barbara Kruger—Rizzoli, 2010
AUCTION PRICES
Untitled (Wish You Were Here), 1988; Photograph, 66¾ x 47½ inches; Christie's, May 11, 2016; Sale 12154, $197,000
Untitled (You Kill Time), 1983; Photograph, 73¼ x 49 inches; Sotheby's, May 12, 2016; Sale 404, $466,000