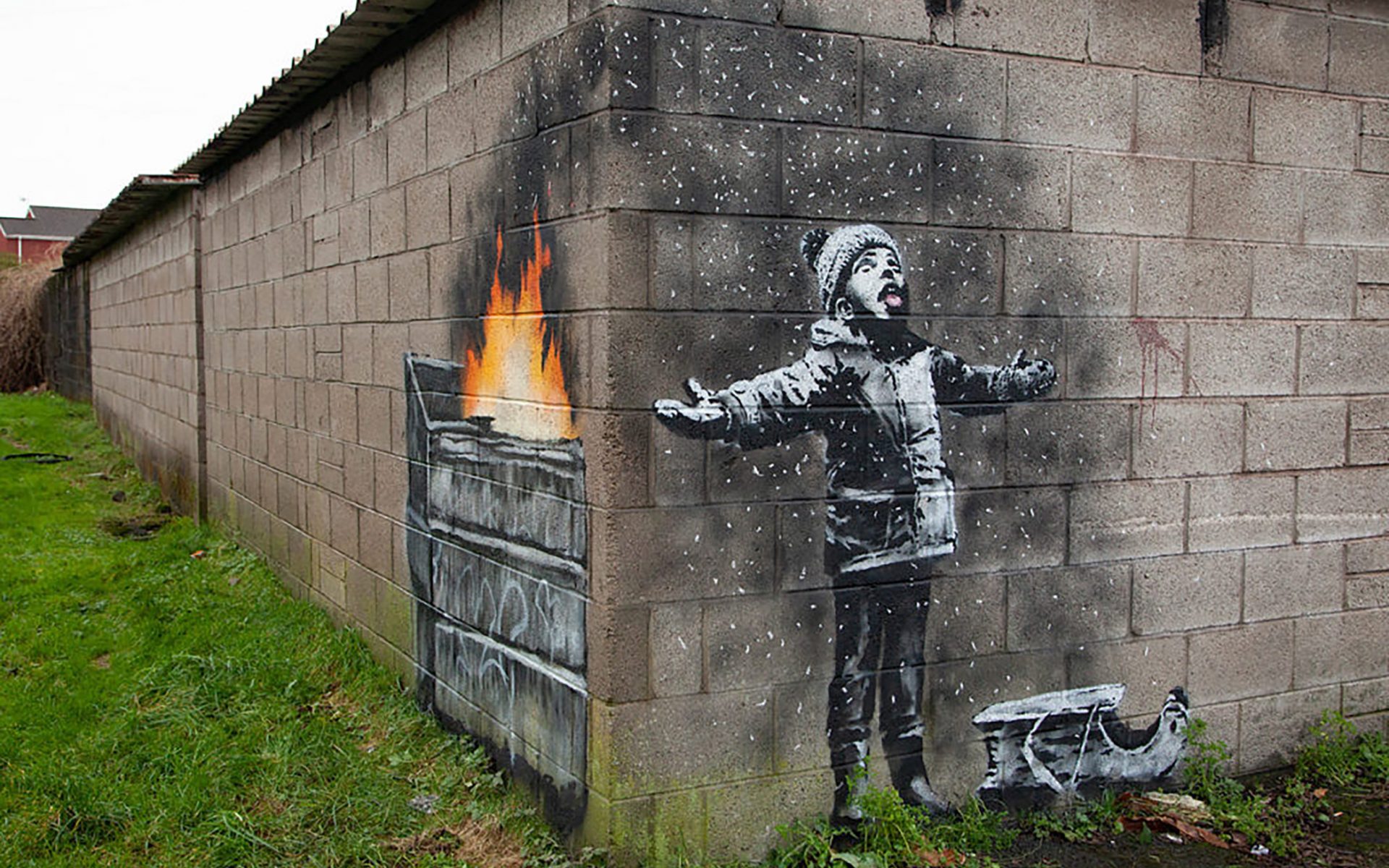 Banksy Unveils New Mural on a Welsh Garage
The famous street artist took credit for the new painting on his Instagram
A new mural by the street artist Banksy has been unveiled in a Welsh town. The artist confirmed that the work was indeed his when he posted a video of it on his Instagram accompanied by a simple caption: "Season's greetings."
The painting, which depicts a child playing in ash falling from a dumpster fire, was done on the wall of a residential garage in the town of Port Talbot in Wales. The owner of the structure, Ian Lewis, told the BBC that people have been gathering to see the mural and that he had not slept out of fear that it might be vandalized.
View this post on Instagram
The town council told the BBC that they had reached out to local authorities in other locations that have Banksy murals to get advice on how to preserve the work.
Recommended: Kate Middleton's Former Bachelorette Pad Hits the Market
"The council has been liaising with the property owner throughout the day and has put in place fencing to assist in protecting this artwork whilst they consider what their next steps might be," Anthony Taylor, deputy leader of Neath Port Talbot council, said.
Fence is up to protect the work some believe is by #Banksy pic.twitter.com/MhyKl2btNl

— Huw Thomas (@huwthomas) December 19, 2018
It's been quite a year for the mischievous street artist. In October he performed what's sure to become his most famous stunt, when a painting of his spontaneously shredded itself after selling at Sotheby's.
For his part, Lewis is very happy to be the steward of this new work.
"I am very pleased. I think it is a smashing bit of artwork," he said. "It is good for the town and I just want to protect it, and it is here for everybody."
Next Post