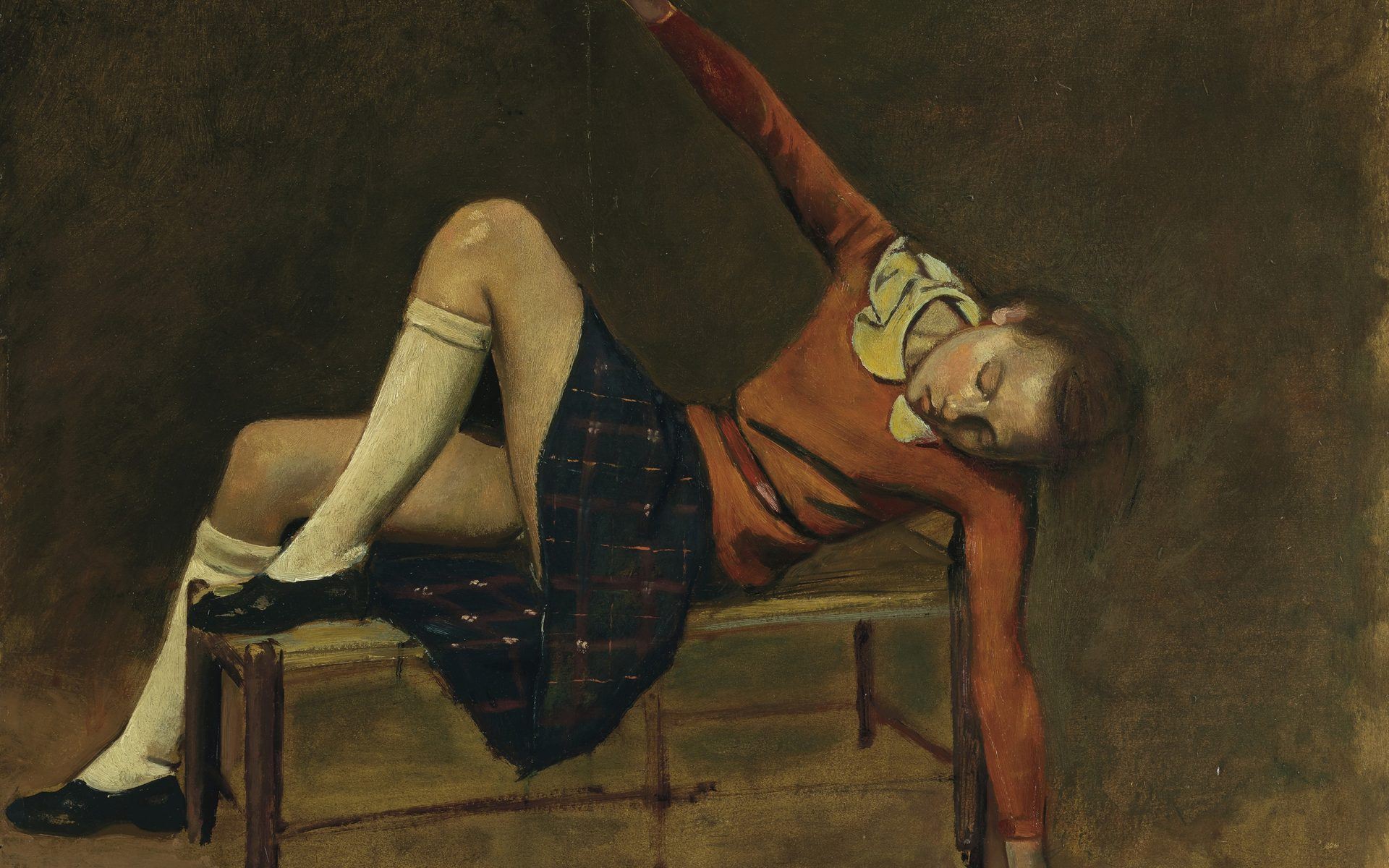 Masterpieces by Balthus and Richard Diebenkorn Will Lead Christie's 20th Century Week
The two paintings come from the collection of lauded art patrons Dorothy and Richard Sherwood
Two masterpieces from the collection of late art patrons Dorothy and Richard Sherwood will go under the hammer this May as part of Christie's 20th Century Week in New York.
Leading the Impressionist and Modern Art Evening Sale on May 13 will be one of Balthus's great works, Thérèse sur une Banquette (1939), which hung in the Sherwoods' living room for nearly 60 years and has an estimated value between $12 million and $18 million. An early work by Richard Diebenkorn, Berkeley #32 (1955), will be the highlight of the Post-War and Contemporary Evening Sale, also on May 15, and is valued between $6 million and $8 million.
The Balthus painting was the final in a series of ten portraits featuring the artist's muse: his young Parisian neighbor Thérèse Blanchard. The girl pictured grew up a few blocks from Balthus's studio and was only 14 years old when she posed for the work in question. Her languid posture and dreamy expression, both hallmarks of adolescence, captivated the artist.
Recommended: 9 Great Things to See and Do During the Dallas Art Fair
Balthus's paintings of Blanchard have drawn some controversy in recent years. In late 2017, over 10,000 protesters signed an online petition imploring the Metropolitan Museum of Art to either take down a similar painting it had on view, Thérèse Dreaming, or to provide additional literature contextualizing the work within the artist's oeuvre, which has been perceived as consistently eroticizing adolescent girls, some as young as eight.
The Sherwoods' acquisition of Diebenkorn's Berkeley #32, which was created early in the painter's career, would lead to a decades-long friendship between Diebenkorn and the couple. The work, with its fresh, bright palette, pays homage to Paul Cézanne and Henri Matisse. Both artists inspired Diebenkorn with their emphasis on color as form rather than line. The painting captures the quintessence of the "Berkeley" series, which includes over 50 abstract paintings that Diebenkorn created between 1953 and 1966.
Richard and Dorothy Sherwood were trailblazing patrons of the 1960s California art scene, where they befriended David Hockney, Robert Graham, and many other emerging artists, curators, art historians, and dealers. Richard served as the president and later chairman at the Los Angeles County Museum of Art, and Dorothy as the president of the museum's Art Museum Council. The Sherwoods would ultimately come to collect works by Pablo Picasso, Matisse, Henry Moore, Stuart Davis, Frank Stella, and Wilhelm Hammershøi, among others.
Next Post