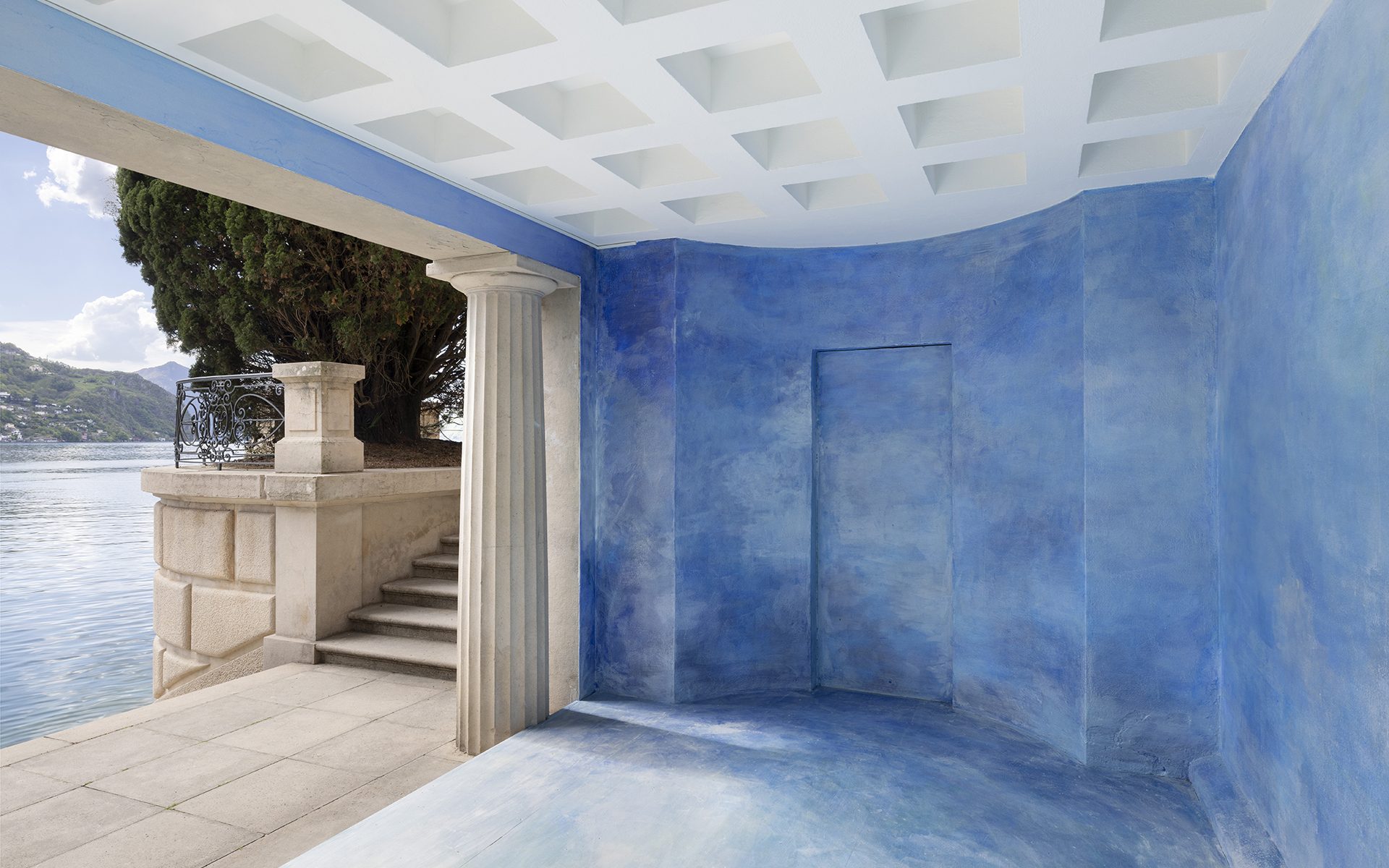 Bally Foundation Transforms a Dreamy Swiss Villa with Major Works of Art
Villa Heleneum opens with 'Un Lac Inconnu,' an exhibition of 22 artists exploring the intersection of the natural world and human introspection
The Villa Heleneum on Switzerland's Lake Lugano is a dreamy pink confection of a house, built between 1930 and '34 in a neoclassical style. Over time, it's been a piano school, a center for theosophical research and investigations into AI, a museum, and a wedding venue. It's even thought that its extraordinary lakefront gardens—planted with cacti and palms as well as lush local vegetation—were created by the M16 agent who inspired Ian Fleming's James Bond, having collected copious flora samples on his world-wide travels.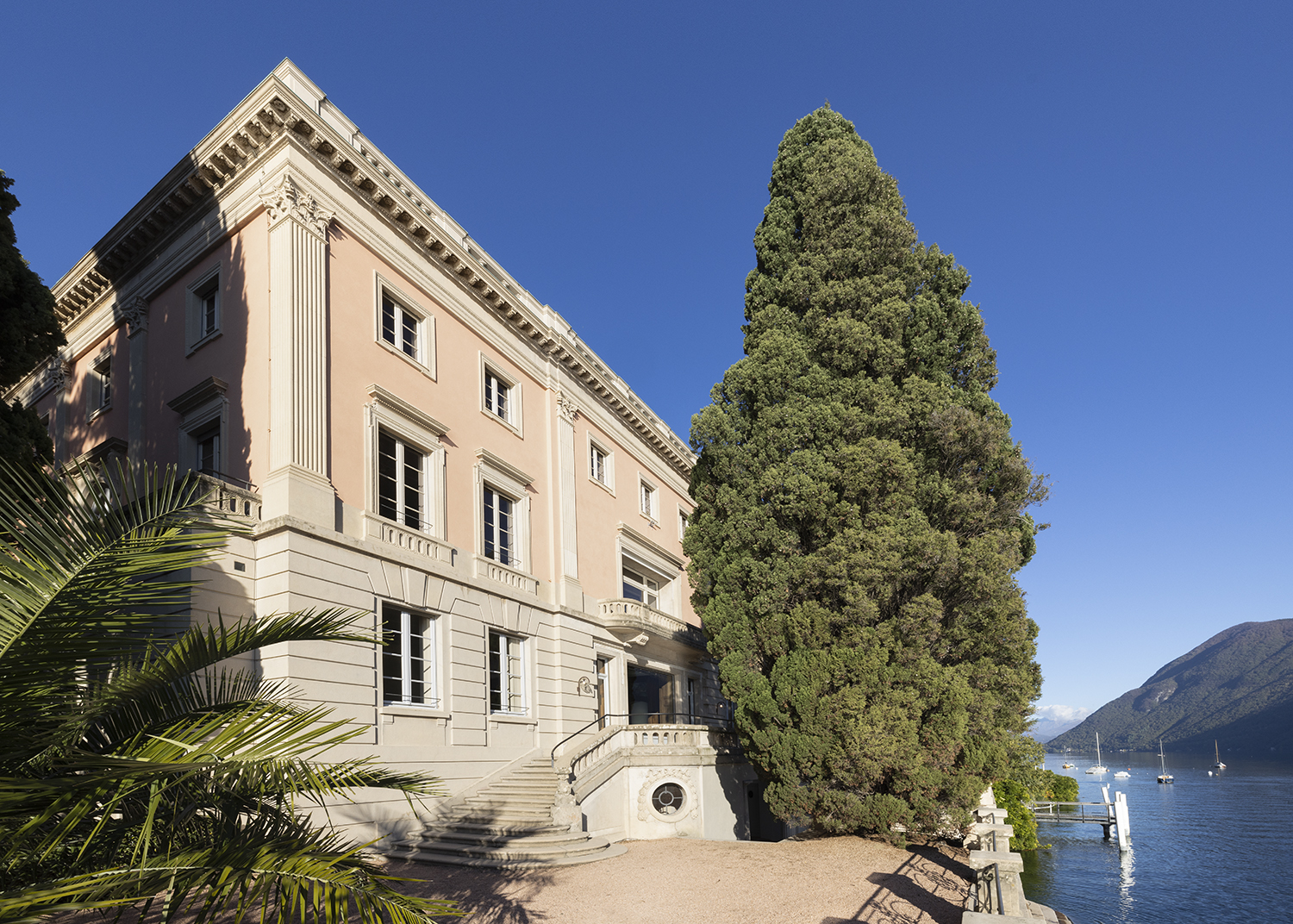 Last week, however, it formally became the seat of the Bally Foundation, which has existed in a nomadic state since 2006. With a mission to support contemporary art and culture, the foundation's opening exhibition mixed both old and new work. British artist Oliver Beer's paintings were so fresh that the air around them was redolent with the scent of new pigment. A softly defined aristotype by Constant Puyo of the lake and the mountains, taken over 120 years ago, showed that nothing had changed here for more than a century.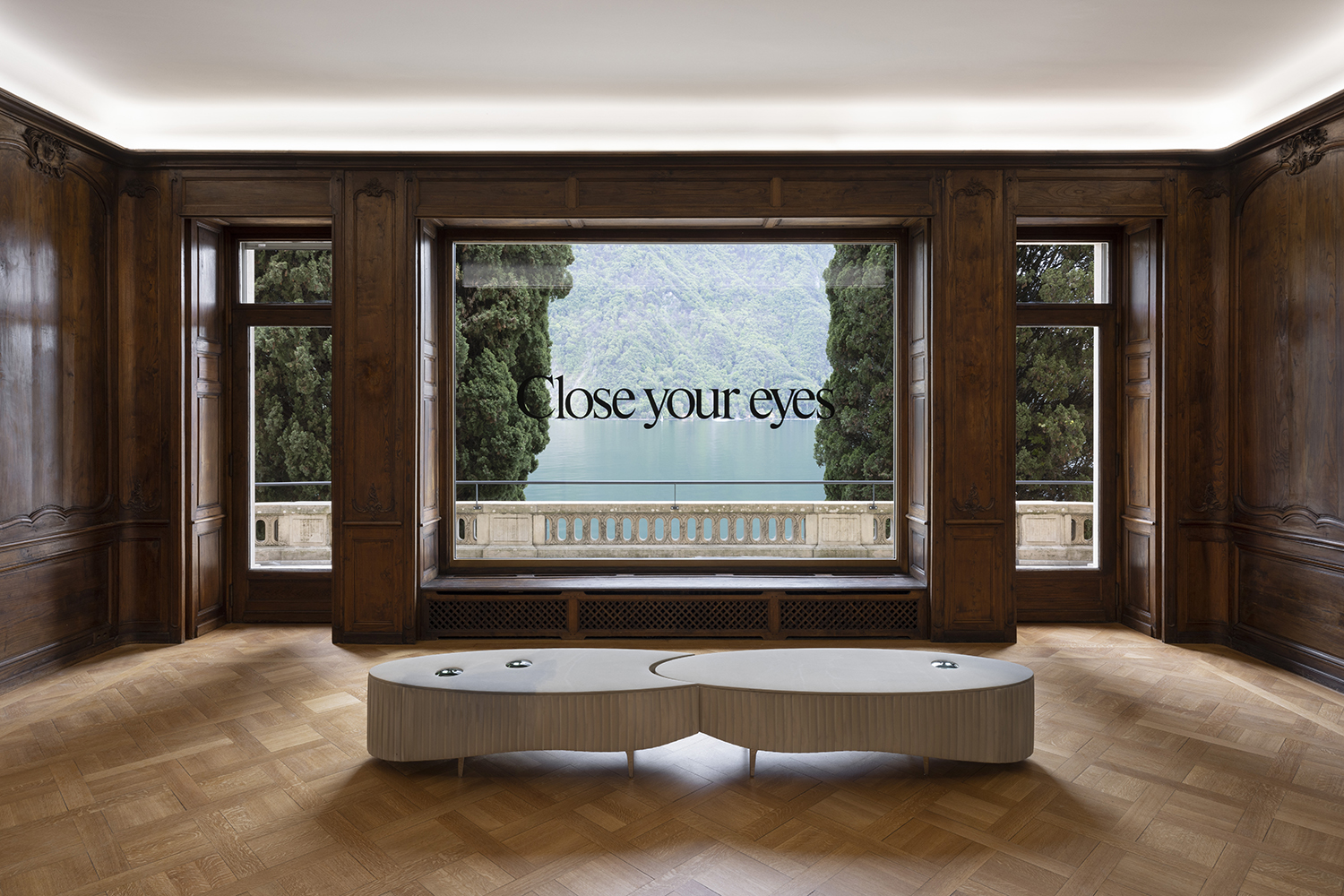 Bally is one of oldest fashion houses there is, established in nearby Schonenwerd by Carl Franz Bally and his brother Fritz in 1851. (Only Hermès beats its longevity.) Known for high-quality leather goods, the brand has been searching for its identity in the 21st century. But now, under the leadership of Nicolas Girotto, who took over as CEO in 2019, it's springing back to life and relevance. The house's first runway shows in 20 years caused rumbles of interest in September and again in February, when its new creative director, the young Filipino-Angeleno Rhuigi Villasenor, sent sassy Tom Ford-ish designs down the catwalk in Milan.
"From the minute I stepped foot on the site, the villa and the landscape took hold of me"

Vittoria Matarrese
Now, the foundation looks set to become a destination too in its exceptional new home. Open to the public and featuring site-specific shows, the space will, says its director Vittoria Matarrese, offer something uniquely linked to its location. "If you miss the show," she laughs, "you miss the show." Gazing out through a huge ground-floor window, at that Constant Puyo view, this is hard to dispute. The huge black letters of a Haim Steinbach work from 2003, stenciled onto the glass, might command you to "Close your eyes," but the compelling vista keeps forcing them to flicker open.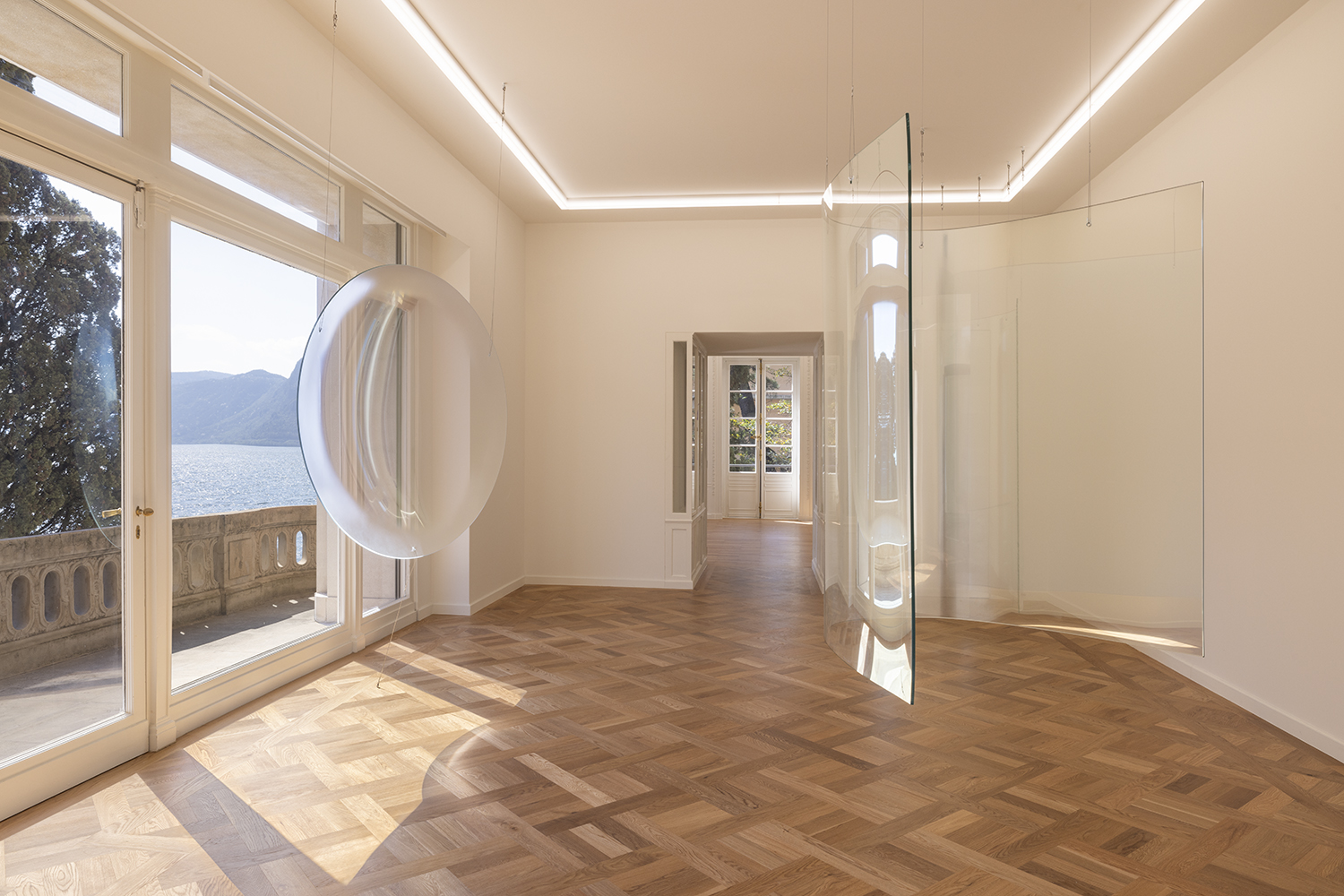 "From the minute I stepped foot on the site, the villa and the landscape took hold of me," says Matarrese, who previously worked at the Palais de Tokyo in Paris for 13 years. "There is the beauty, the calm, the mystery of the mountains," she continues, "and then there is the building itself."
Matarrese, who studied architecture, points out how the villa might look typical of its type from the outside, but once inside visitors discover its huge bow windows and circular rooms. "It was designed for a modern dancer, Helene Bieber," explains Matarrese. "She wanted to create some kind of fantastic creative community. But then the war broke out and she moved away for good." Bally is currently leasing the building from the Commune of Lugano on a 15-year contract.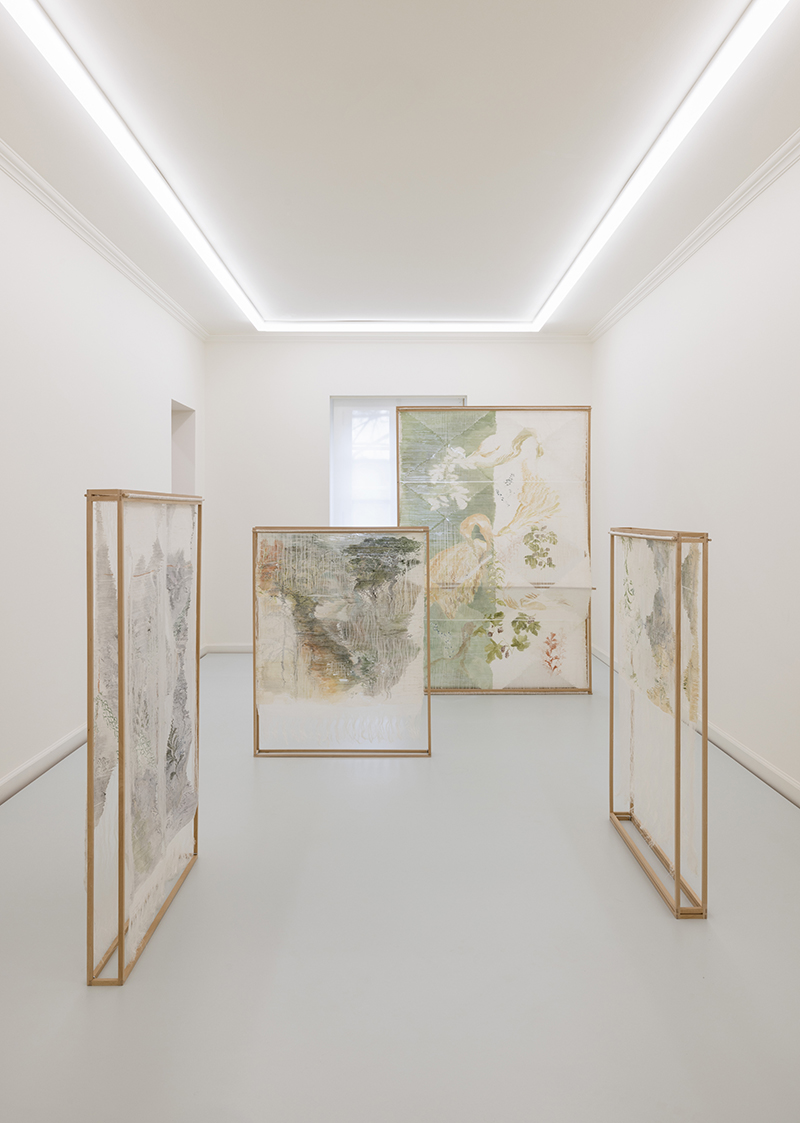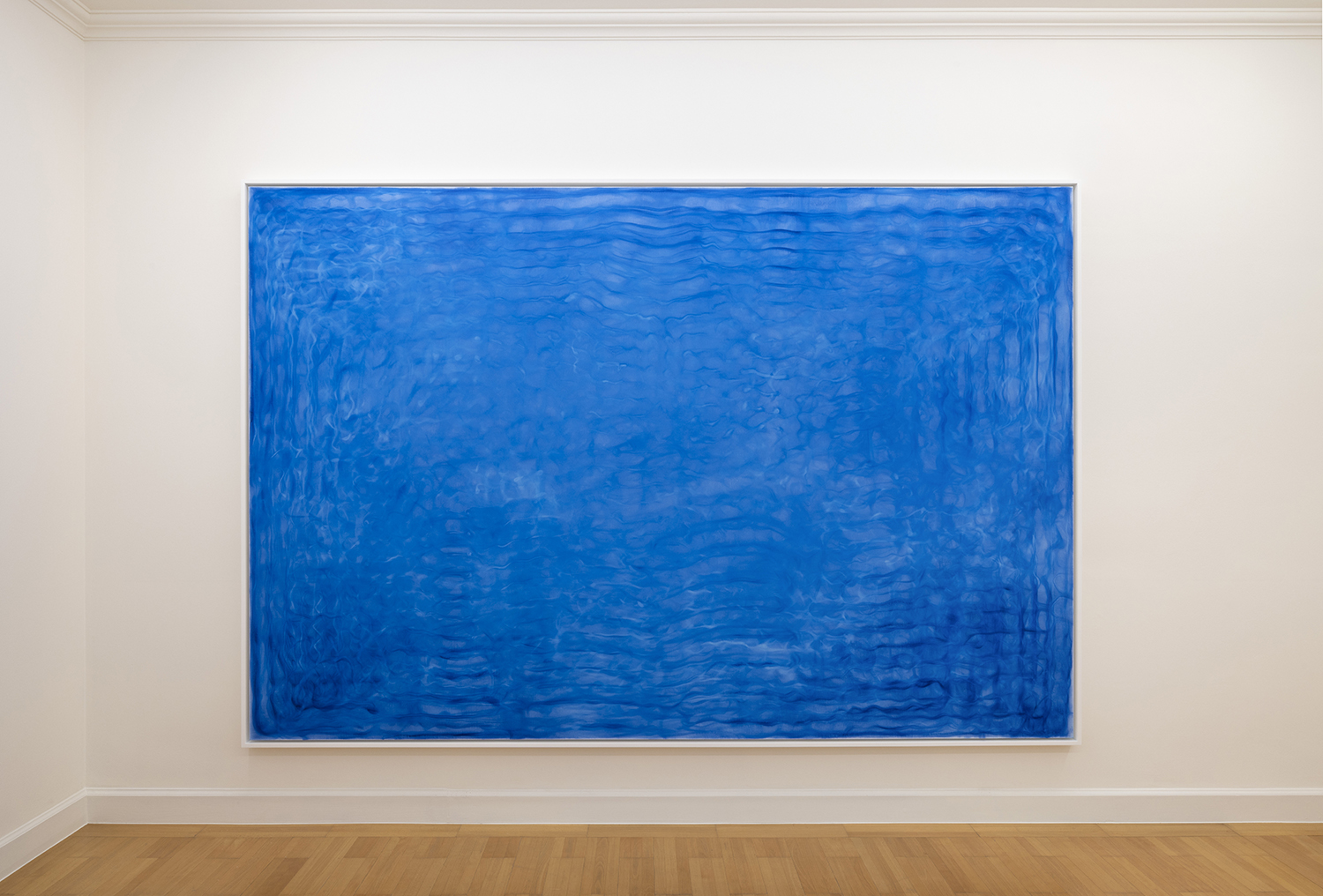 Matarrese's inaugural exhibition is called "Un Lac Inconnu," partly in response to the location and also in reference to Marcel Proust, who described the subconscious as "mon lac inconnu," or unknown lake. Across the three floors of the house, the work of 22 artists intertwine evocations of the natural world and of human introspection. There are the delicate paintings of Caroline Bachmann, who observes Lake Geneva for hours from her studio, then returns inside to paint it from memory. The fragile textile works of Elise Peroi are woven on wooden frames but, like an ancient fresco, seem to have missing parts; some are inspired by Italo Calvino's Invisible Cities, stories of imaginary places. Oliver Beer's magnificent paintings are part of his Resonance series, where sound recordings taken directly from Lake Lugano are played beneath a canvas covered in loose pigment, forcing it to move around accordingly.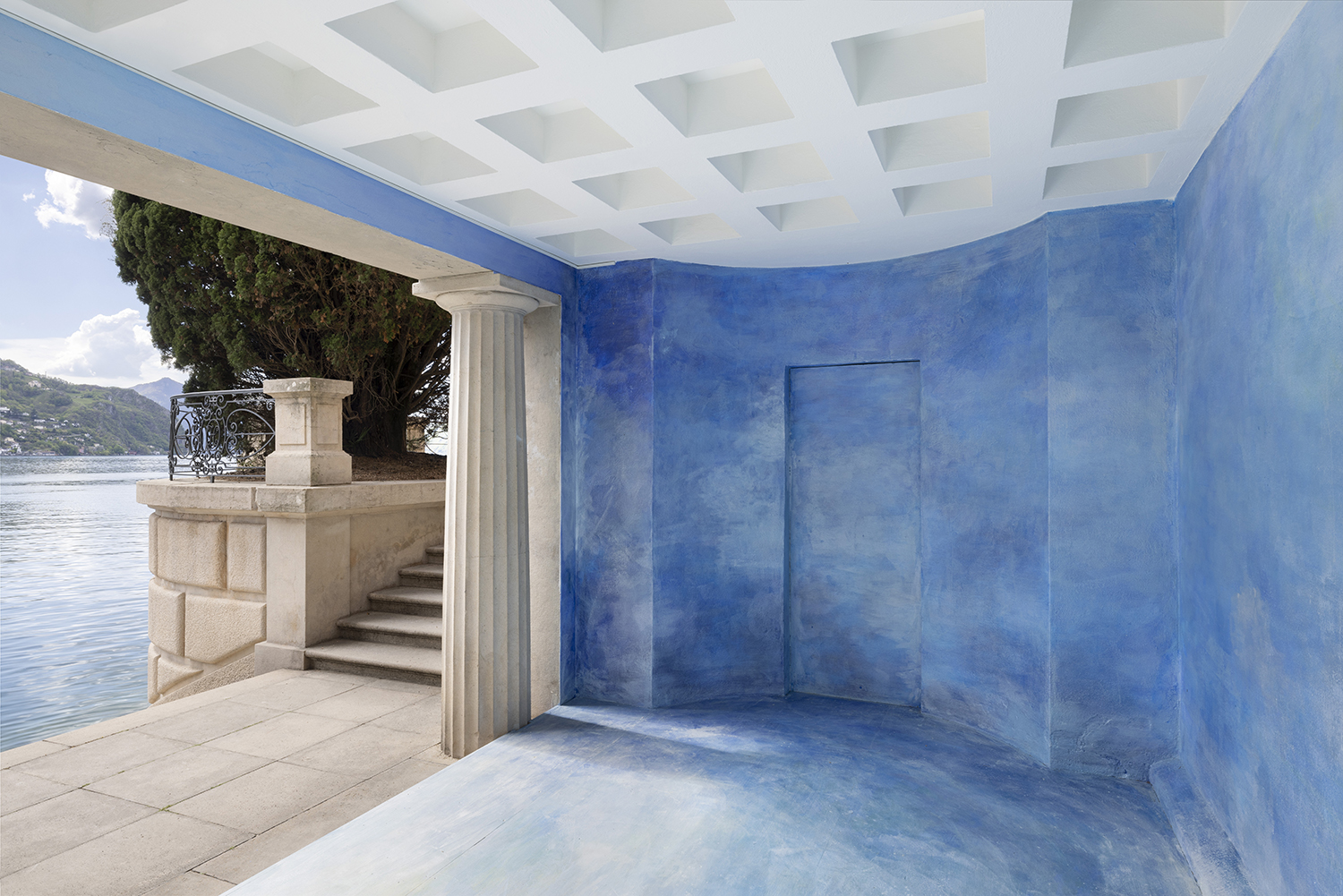 Beer's work is one of five special commissions. "Creating new work is another way to ensure these exhibitions have their own strong identity," says Matarrese, indicating an outdoor grotto in the gardens where Mathias Bensimon has infused the walls with silver and blue, using traditional fresco techniques learnt from a master of the art. The work shimmers like the lake and changes color like the sky, creating an indivisible link between the natural and the man-made.
Elsewhere, Matarrese has brought nature inside, in the form of hectic yellow flowers by Petrit Halilaj and Alvaro Urbano that explode onto a staircase, and cast-bronze snails by Wilfrid Almendra that crawl across the walls. A series of chimeric bodies, in astroturf and plastic ivy by Vito Acconci, have only been seen twice since they were commissioned in the 1980s. It turned out they were in the MAMCO Collection Geneva. "They were meant to be shown outdoors," says Matarrese. Now too fragile for that, they present an uncomfortably contorted view of what nature might become to a 21st-century viewer, with their ugly artificial materials.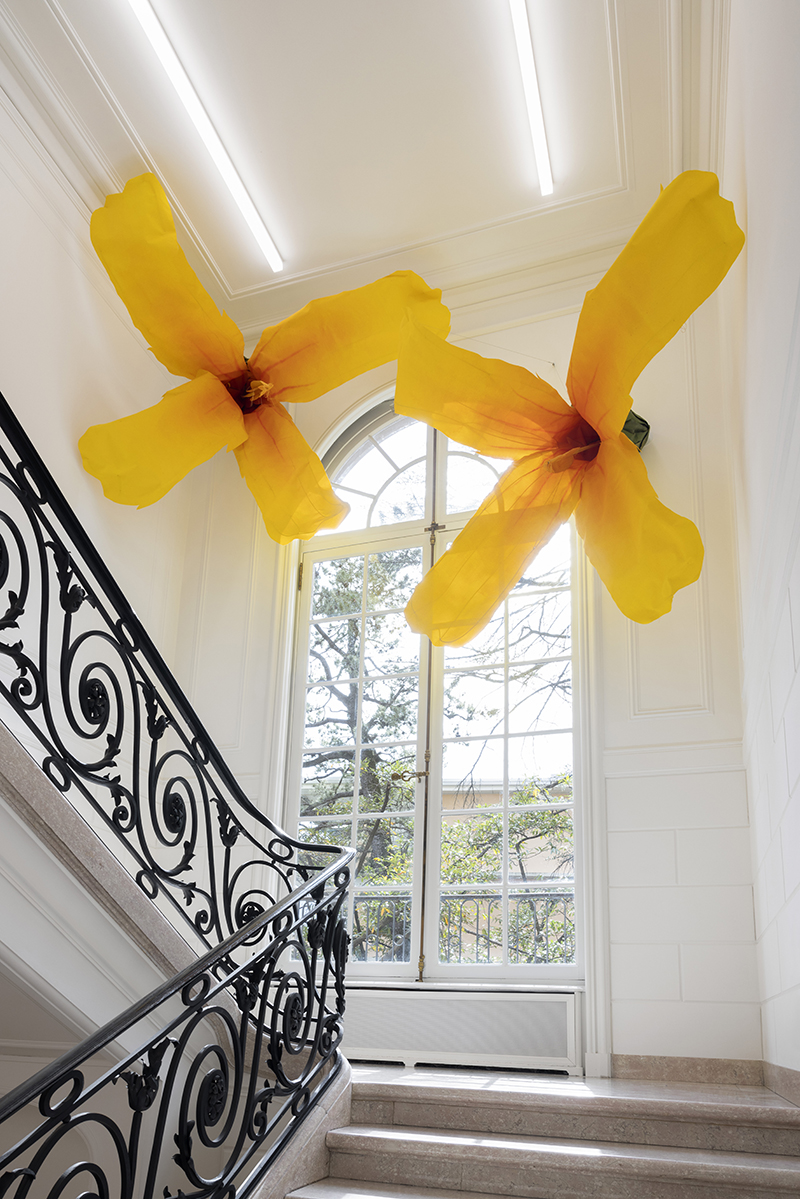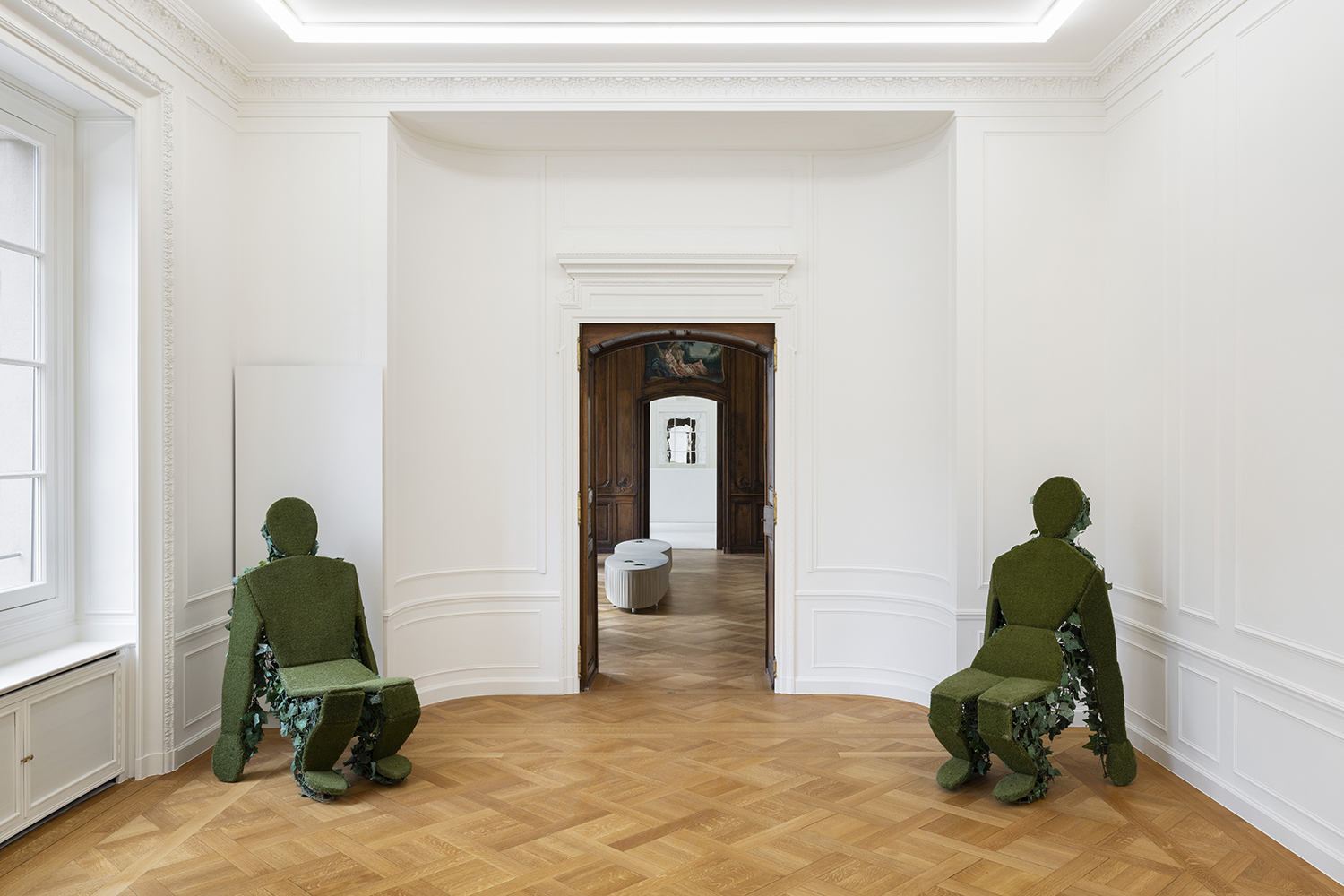 Lugano itself is a crucible of extraordinary wealth as well as exquisite nature, and it has a huge tourist count come the summer season. "It's also at a major crossroads," says Nicolas Girotto. "Between the fashion and art center of Milan, and the financial and art centre of Zurich." On the opening night, visitors flocked from the local villas and European cities including Munich. Some made it back to Milan for an afterparty. But notably, most will be keen to return to the Villa Heleneum.
Next Post