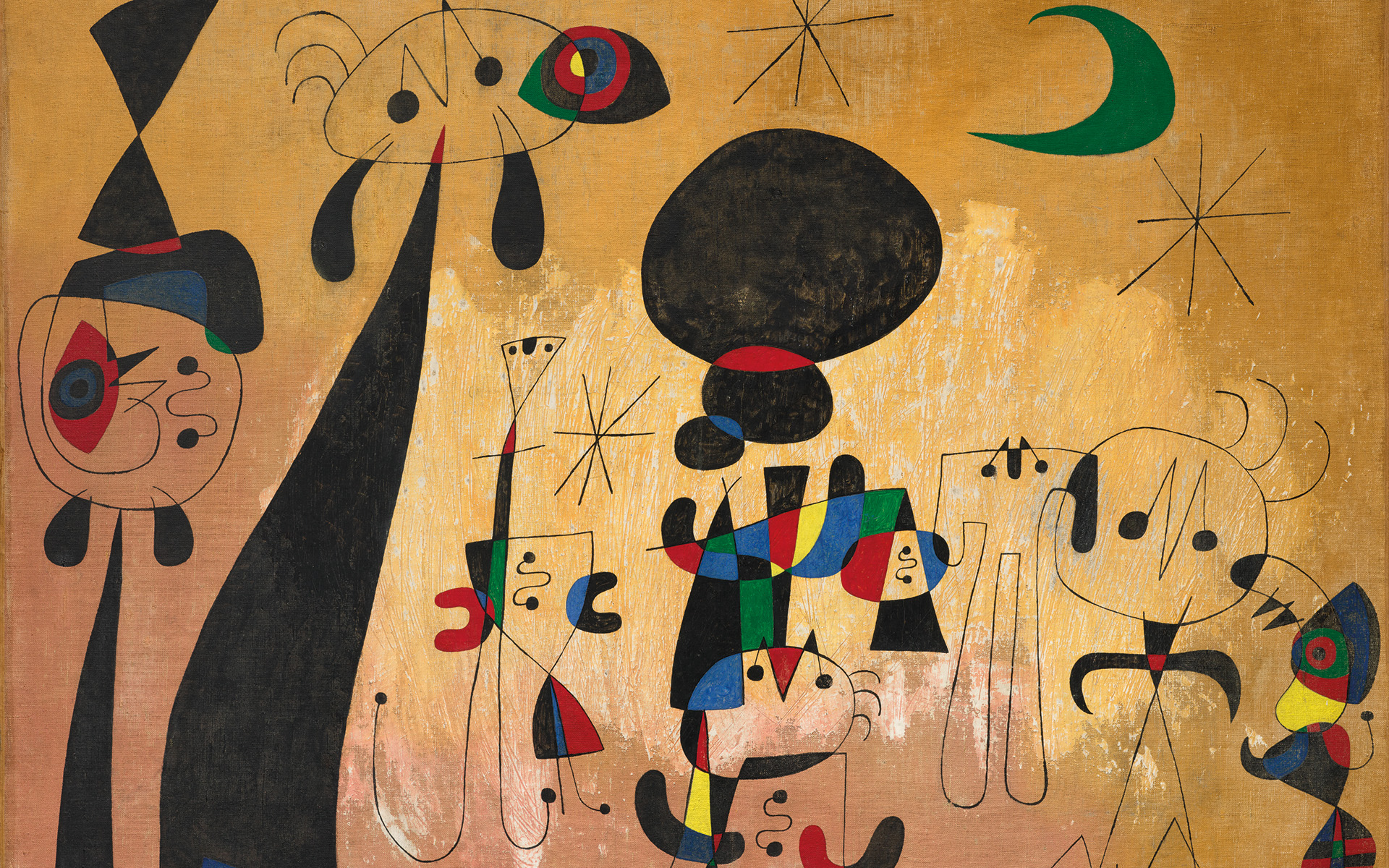 Auction of the Week: An Exceptional Joan Miró Painting Sells for $22 Million at Christie's Paris
The 1949 work hung on the walls of the famed La Colombe d'Or restaurant for seven decades before making history as one of the most expensive paintings sold in France in recent decades
At Christie's Paris last Friday, Joan Miró's 1949 painting Peinture (Femmes, lune, étoiles) sold for €20.7 million (roughly $22 million)— making it the highest selling piece during the Paris auctions this fall and one of the highest priced pieces to date in France.
The artwork was part of Christie's 20th and 21st Century Art fall auction series taking place in London and Paris and coinciding with the city's annual art fairs Frieze London and Paris+ Art Basel. Other notable lots included works by artists François-Xavier Lalanne, Sam Josefowitz, and Georges-Daniel de Monfreid, but it was Miró who undoubtedly took the spotlight.
"It epitomizes Miró's post-war style, full of poetry," Valérie Didier, an Impressionist and Modern Art specialist at Christie's in Paris said. "Mirós of this scale and quality, and with such extraordinary provenance, rarely come to market."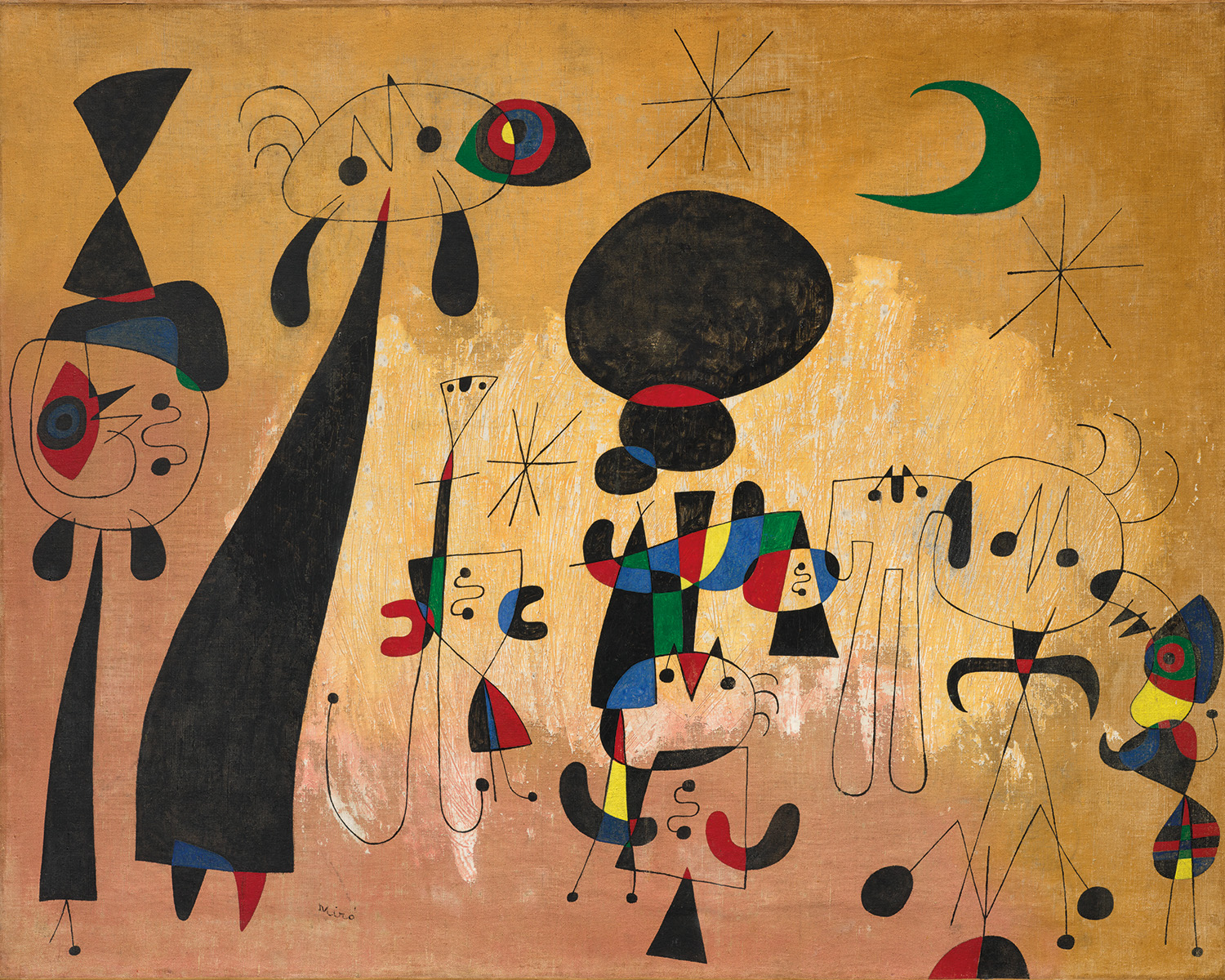 Peinture (Femmes, lune, étoiles) is one of the most paramount examples of the Catalan painter's art practice, who is renowned for his use of flat planes and minimalism shown through predominately black figurative shapes juxtaposed against splashes of color. "Empty spaces, empty horizons, empty plains— everything bare has always greatly impressed me," the artist once said. From his Peintures lentes or "Slow Paintings"—a term coined by the art critic Jacques Dupin to describe Miró's reflective approach to painting between 1949 and 1950, it depicts a group of figures under a starry sky.
"Mirós of this scale and quality, and with such extraordinary provenance, rarely come to market." 

Valérie Didier
For some 70 years, the work was hung prominently on the wall at France's legendary hotel and restaurant La Colombe d'Or, nestled on a hilltop village in Saint-Paul-de-Vence in the South of France.It had been acquired just a year after its creation by the hotel's founders, Paul Roux and his wife Baptistine, from Galerie Maeght in Paris in 1950.
A place for collectors and art lovers alike, it was displayed alongside other masterpieces by the likes of Pablo Picasso, Marc Chagall, and Alexander Calder. This record-breaking sale coincides with the Fundació Joan Miró and the Picasso Museum's landmark joint exhibition "Miró-Picasso," which recently opened the same day as the auction and features more than 250 masterpieces from the two talents, drawn from public and private collections from all around the world.
Next Post