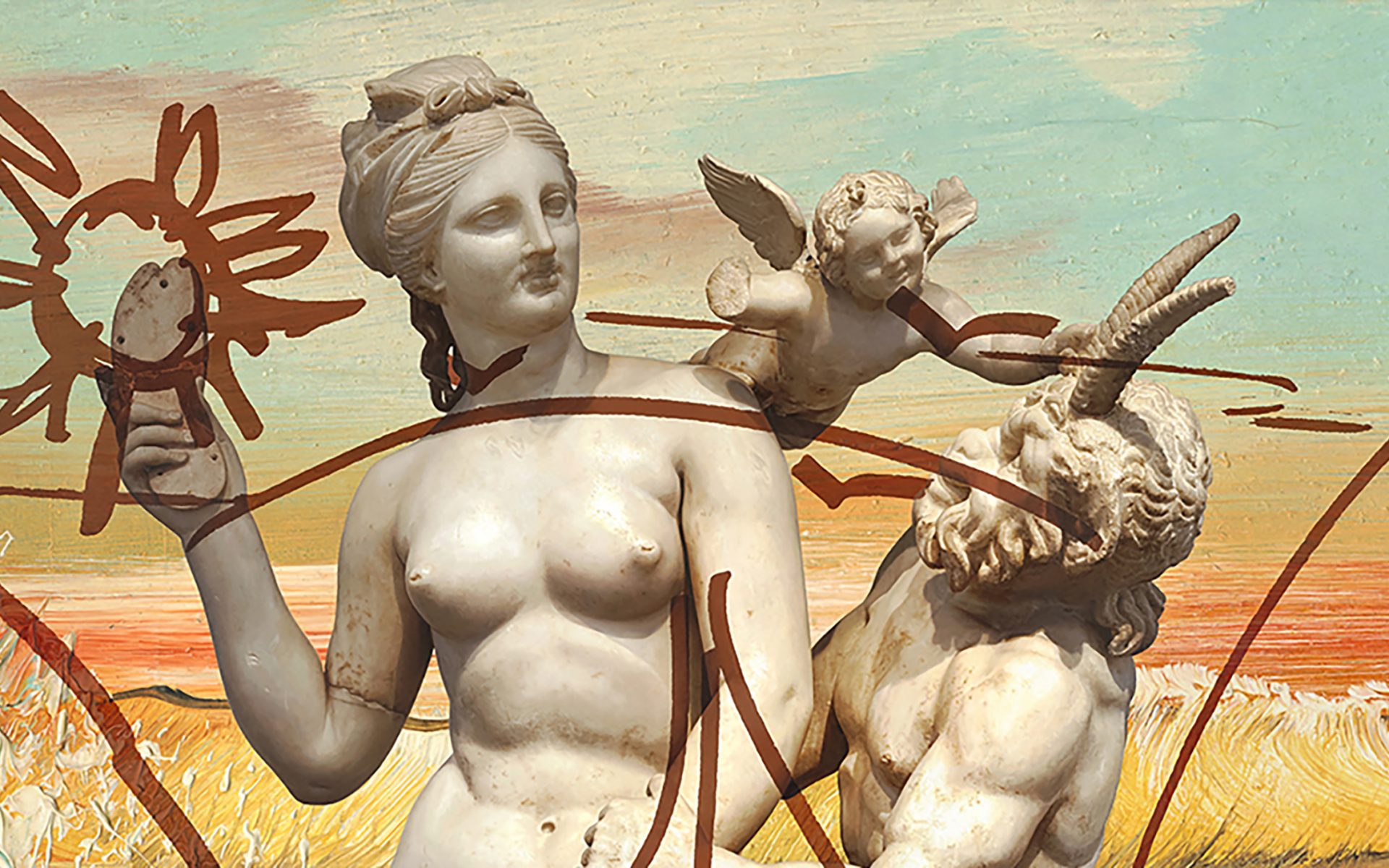 Jeff Koons Retrospective Is Coming to the World's Oldest Public Museum
England's Ashmolean Museum will showcase 17 of the artist's most important works, including Rabbit and pieces from his "Gazing Ball" series
The Ashmolean Museum in Oxford, England, will host a major exhibition of the work of famed contemporary artist Jeff Koons in the spring.
Curated by Koons himself, together with guest curator Sir Norman Rosenthal, the show will feature 17 important works, 14 of which have never been exhibited in the U.K. before. The pieces span the artist's entire career and his most well-known series, including "Equilibrium," "Statuary," "Banality," "Antiquity," and his recent "Gazing Ball" sculptures and paintings.
"In showing Jeff Koons at the Ashmolean, the world's oldest public museum, where the collections range from prehistory to the present, this exhibition will provoke a conversation between his work and the history of art and ideas with which his work engages," Dr. Xa Sturgis, director of the institution, said in a statement.
The Ashmolean exhibition will include key pieces from the 1980s with which Koons made his name through the novel use of the readymade and the appropriation of popular imagery: One Ball Total Equilibrium Tank (Spalding Dr. J 241 Series) (1985); Rabbit (1986); and Ushering in Banality (1988). Among the highlights of Koons's more recent work will be Balloon Venus (Magenta) (2008–12) and his "Gazing Ball" series (2012 onward).
Recommended: Preview the Fabulous Treasures at TEFAF Fall New York 2018
"Jeff Koons's work plays with our memories of childhood and our 'educated' cultural experiences as he blends high and low culture, inviting us to challenge the distinction as we gaze at art and at ourselves," Rosenthal said in a statement. "Putting his work in the Ashmolean we can take his experiment a step further. For those of us willing to share in his visions, Jeff Koons makes art a magical transformation."
"Jeff Koons at the Ashmolean" will take place February 7 – June 9, 2019, at the Ashmolean Museum in Oxford, England. 
Next Post