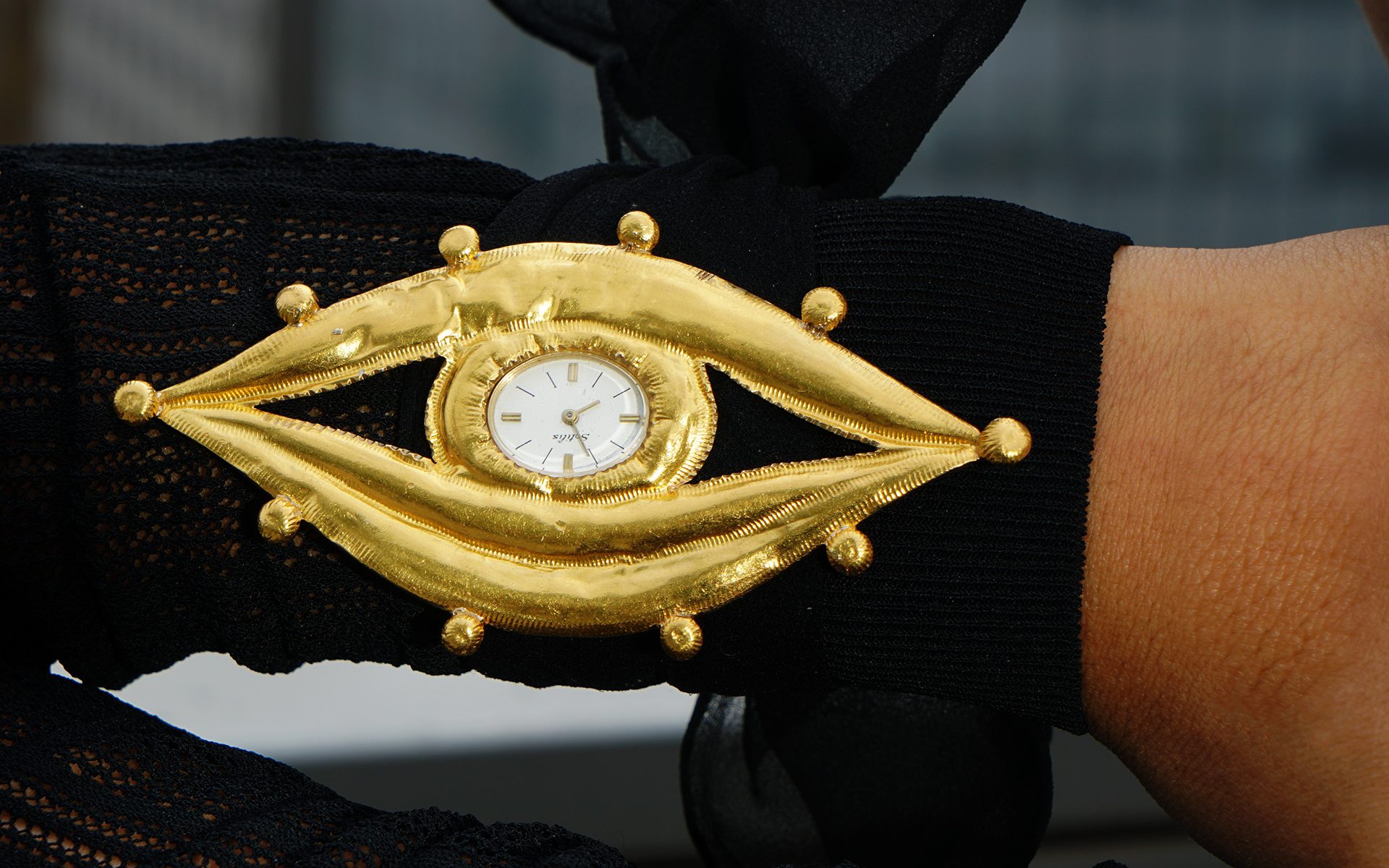 More Than 160 Pieces of Artist-Made Jewelry Are Coming to Auction
The Sotheby's sale, running exclusively online from September 24 to October 4, includes works by Louise Bourgeois, Alexander Calder, and Anish Kapoor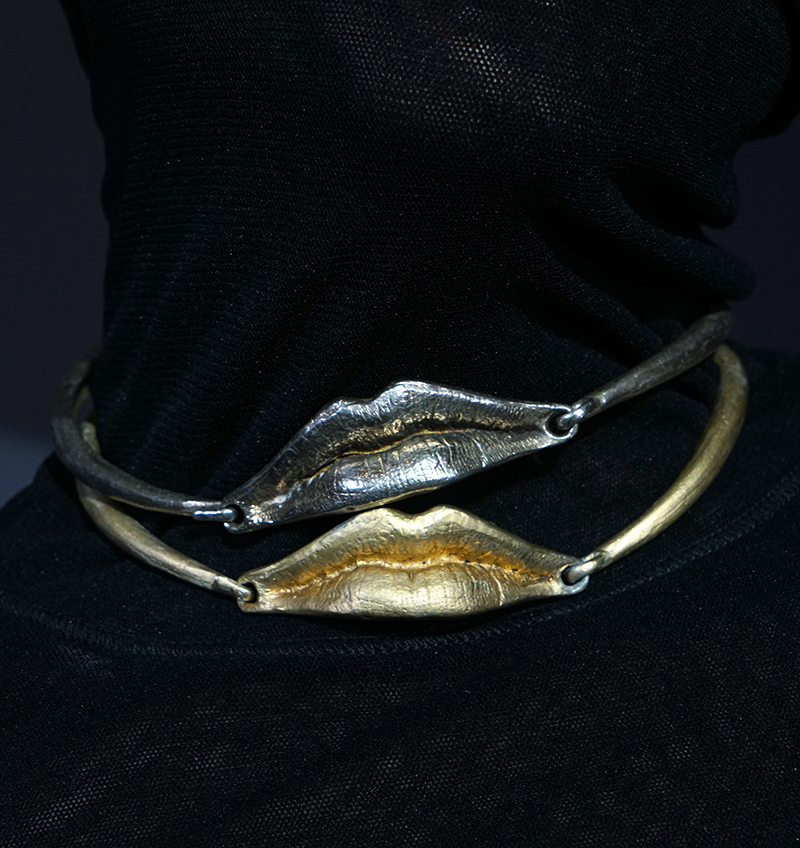 Artworks by major talents such as Louise Bourgeois, Alexander Calder, Pablo Picasso, and Salvador Dalí feature prominently in the holdings of museums, galleries, and private collectors around the world, but often less heralded are their experimentations in jewelry—smaller pieces that reinterpret recognizable themes and techniques into wearable adornments. "All these people show their work and express themselves in so many different ways and jewelry just isn't highlighted the way I believe it should be," says jewelry specialist Tiffany Dubin.
On September 24, more than 160 pieces from approximately 65 esteemed and emerging artists is being presented in the Sotheby's selling exhibition "Art as Jewelry as Art," curated by Dubin. "What excites me is the story," she says. "And the story actually started with Claude Lalanne, when I was appraising a Lalanne chair and I found that she had been making jewelry since the '60s."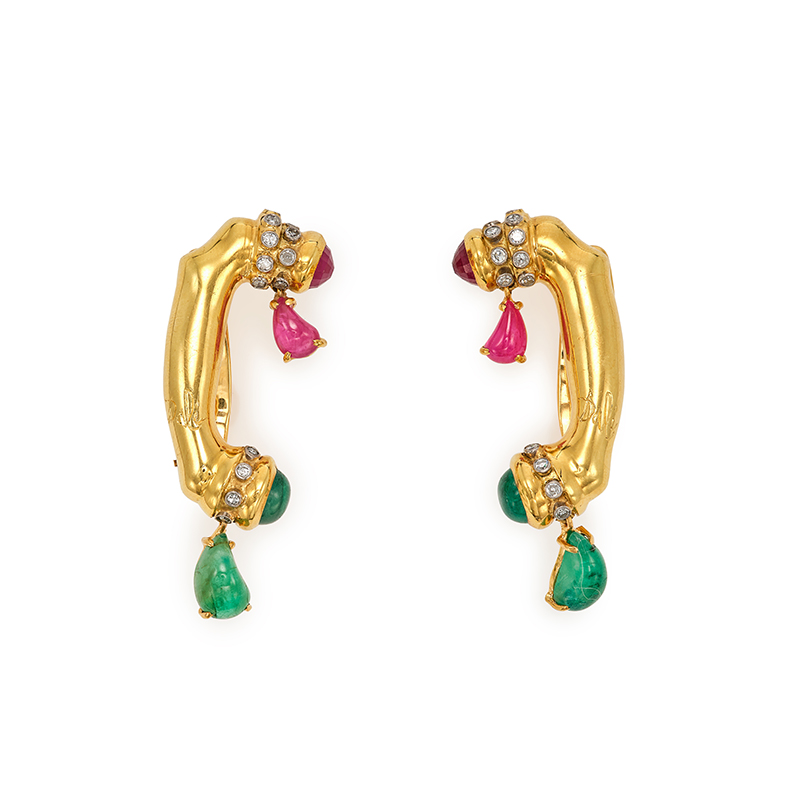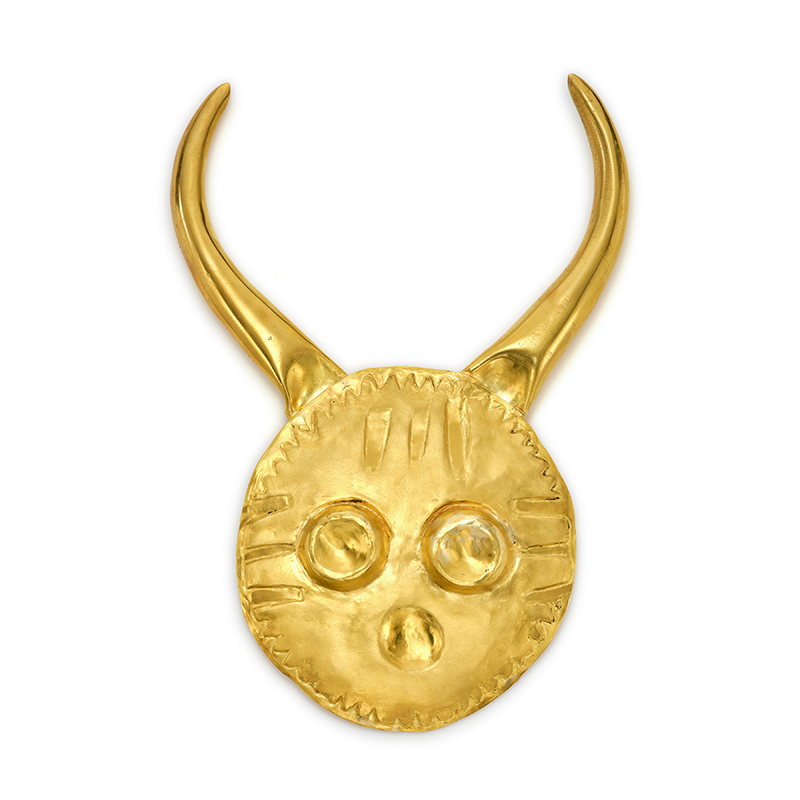 The highly anticipated sale organizes the various rings, necklaces, cuffs, and other adornments into nine categories, from examples that celebrated Abstract Expressionism and Kinetics to styles by artists whose oeuvres are defined by minimalism or Surrealism.
"I started doing a series of pop ups in a regional galleries and Sotheby's said to me, 'Well, why don't you put it all together with a curated point of view?'" recalls the jewelry specialist. "The original idea was to focus on the visual artists, which is quite extraordinary when you go deep into it—most of them experimented with jewelry. In fact, Hubert Le Gall said to me, that it's much more difficult to show your DNA and have your imprint in the small than it is in the large."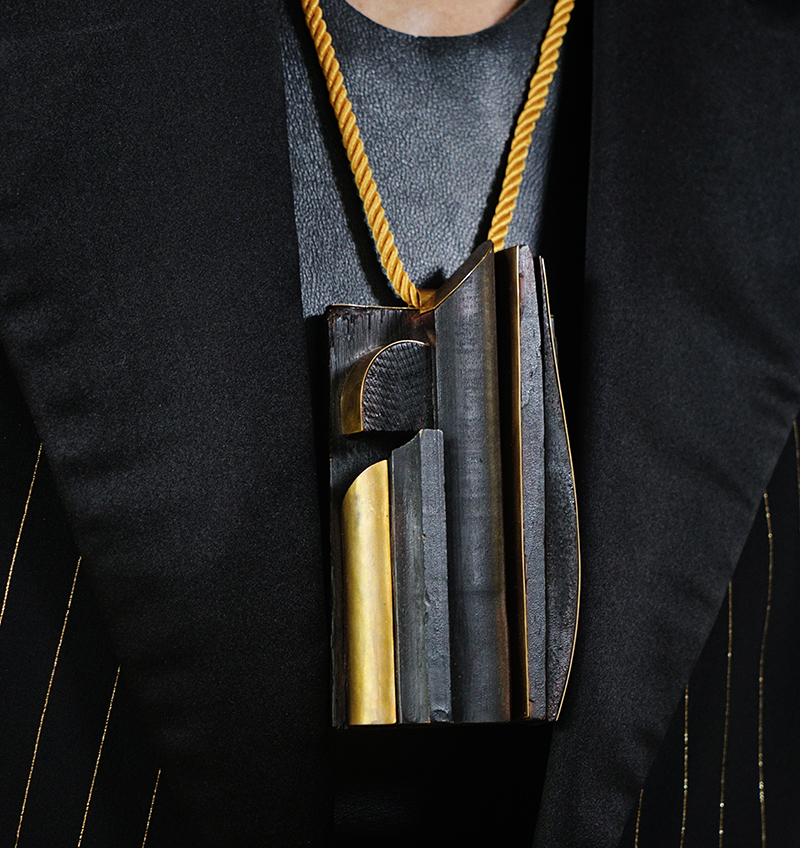 In her research, Dubin unearthed details that many of the blue-chip artists celebrated today had humble beginnings making unique bits of bijoux. "Louise Nevelson, who was such an extraordinary character and amazing female artist, she started combing the streets in New York for bits of wood to make into jewelry before she started making her sculptures," the curator explains. "There were 200 pieces that were hers that she didn't sell and everywhere she went she was wearing them. Harry Bertoia got into Cranbrook on a scholarship because of his jewelry and then his jewelry is what propelled him to go bigger."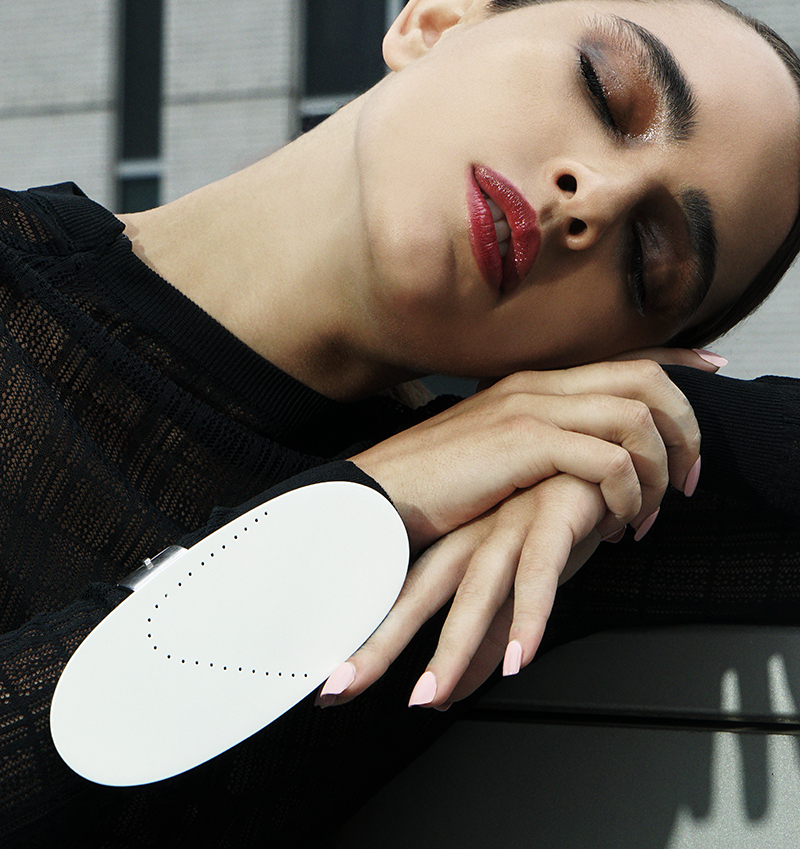 Drawing additional inspiration from the Cincinnati Art Museum's exhibition "Simply Brilliant" earlier this year, Dubin worked extensively to extrapolate the nuances that make each of the offerings indicative of their makers, highlighting the provenance of the Calder pieces or focusing on the goldsmith techniques of the works by Lucio Fontana, who is represented with a massive 1967 "Concetto Spaziale" cuff numbered three of 150, estimated to fetch between $80,000 and $100,000. Throughout the sale, collectors will recognize forms and motifs commonly associated with the artists translated into these wearable pieces, including one of Anish Kapoor's highly collectible mirrors reimagined as an elegant ring, or the geometric panels found throughout Carmen Herrera's oeuvre presented as a large-scale pendant.
Man Ray, Ed Ruscha, Michele Oka Doner, Niki de Saint Phalle, Méret Oppenheim, Alberto Giacometti, and Jean Cocteau all are represented in the auction, which is available to view at Sotheby's New York flagship starting on September 24.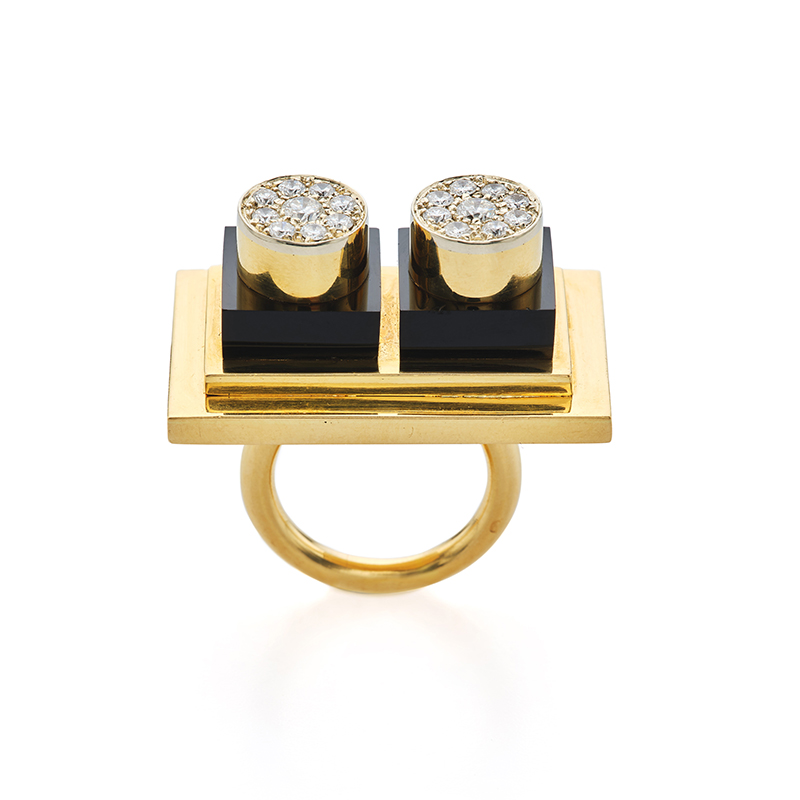 Additionally, the collection includes pieces by contemporary talents rarely seen at auction, including Spanish artist Luz Camino and James de Givenchy. There's also a work by Suzanne Syz, who found inspiration in the geometric marquetry walls conjured by Jean Michel Frank for an oversize ring featuring a 44.78 carat cabochon rubellite and 16 light brown diamonds, set in pink gold and aluminum, estimated to achieve between $20,000 and $30,000 in the auction.
"It's been it's been a lifelong passion and obsession, and I've collected for many years myself," Dubin tells Galerie. "There is an element of adornment but there's also an element of being able to step foot into collecting by some of the greatest artists or designers of our time and having a piece that you take with you. It's much more personal and three dimensional and interesting—you can hang it on the wall and then you could take it out for a ride."
Next Post