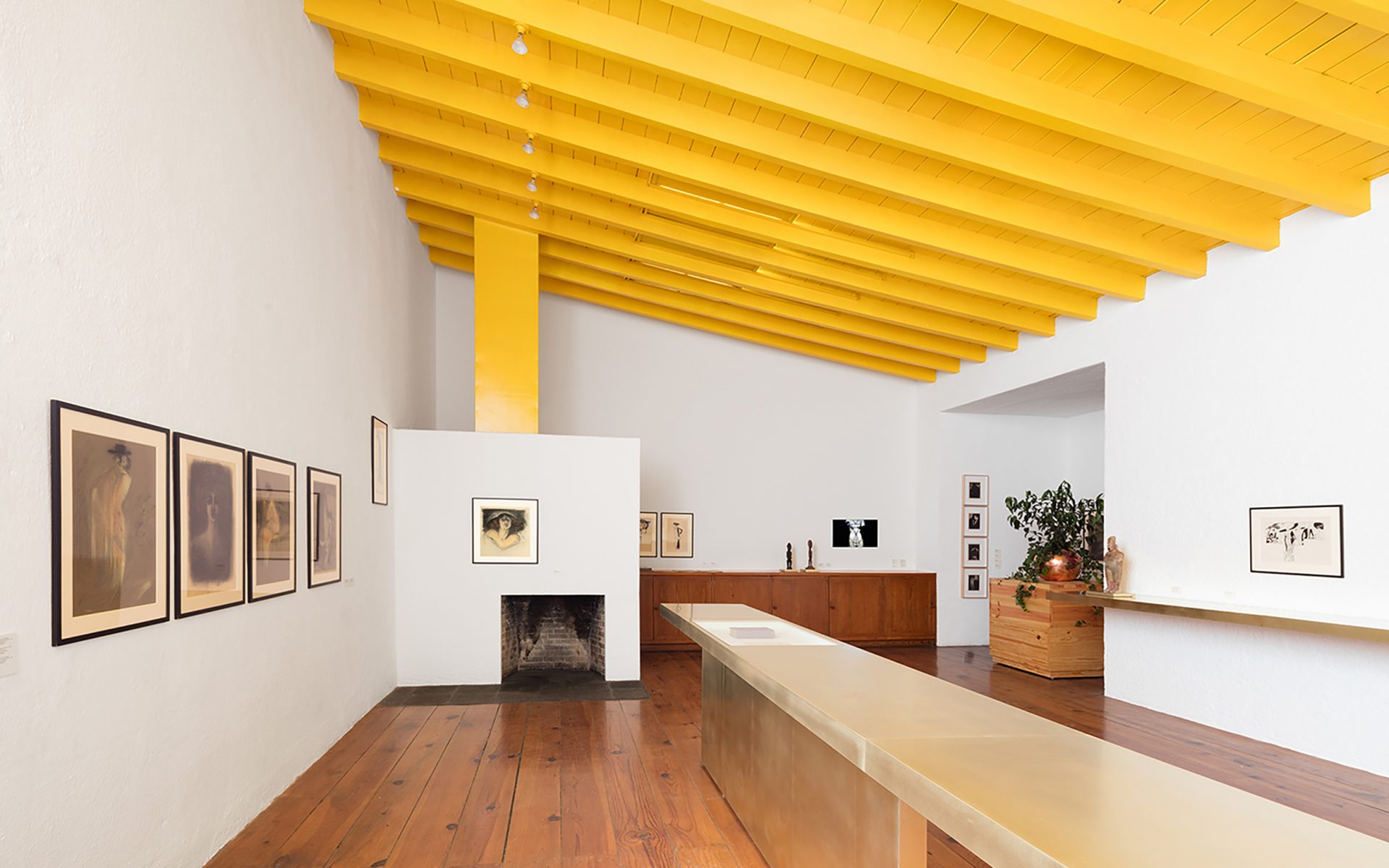 How Architect Luis Barragán Inspired Artist Jill Magid's Amazing Proposal
Witness the inspiring lengths that Magid took in exploring Barragán's legacy in her film playing at the Hamptons International Film Festival
Though museum installations comprise a large part of celebrated conceptual artist Jill Magid's output, her latest work will be exhibited on the big screen. The Proposal, which is her first feature documentary, explores the question of what it means to own an artist's legacy, specifically that of Mexico's most famous architect, Luis Barragán.
In the 80-minute film, which will be among the features at the Hamptons International Film Festival this weekend, Magid acts as narrator and protagonist as she woos the gatekeeper of Barragán's professional archive of drawings and photographs. The result is an intercontinental journey that plays out as part thriller, part romance as well as a provocative meditation on access, power, and control that places it right in line with Magid's larger artistic oeuvre.
Recommended: See Highlights of Expo Chicago 2018
"I'm not the type of artist who makes a film about an architect," Magid, winner of the 2018 Calder Prize, tells Galerie. Yet in 2013, she became intrigued with Barragán, who died in 1988, when she toured his house, now a UNESCO site, on a trip to Mexico City. Magid was immediately taken by both the aesthetics—his use of bright, vibrant color and minimalist, Modernist lines—and the sense of storytelling he imbued to his projects. And then she heard the rumor about why his professional archives were housed in Switzerland and off-limits.
The Proposal pivots around this long-standing rumor: After Barragán died, the chairman of Vitra Furniture, Rolf Fehlbaum, proposed to Federica Zanco, an architectural scholar, with the promise to buy her the archives instead of a diamond ring. Though Zanco publicly announced that the archives would be opened to the public, they remain closed 20 years later. After a failed letter-writing campaign to convince Zanco to open them, Magid concocts a "proposal" of her own—she offers Zanco a diamond ring made from the ashes of Barragán's body in exchange for opening the archive. The film—which was executive-produced by Laura Poitras, the Academy Award–winning director of CitizenFour—follows Magid through Barragán's world in Mexico to Switzerland for a suspenseful, fateful meeting with Zanco and Fehlbaum.
Recommended: The Best Art and Design Fairs Around the World This October
Magid directed the film to convey a sense of "hyperreality," so it feels experiential and dreamlike, with little narration or the plethora of talking heads typically found in documentary. It was made in conjunction with The Barragán Archives, her multimedia installation that also explores the idea of ownership, copyright, and legacy. However, despite the interdependent theme, Magid explains that the documentary medium feels very different because it gave her the opportunity to tell a complete story. "With a film you have people for 80 minutes and they experience it from beginning to end, as opposed to a video installation in a gallery, where viewers can go in and out and control their own experience."
The Proposal takes viewers on a beautiful and unforgettable journey. Ironically, by shining a spotlight on Barragán's buried legacy, the film and Magid inadvertently reinvigorate it. "I didn't expect to affect his legacy when I started this," she says. "But the larger point is that artistic legacy is not something that is exhaustive."
Next Post