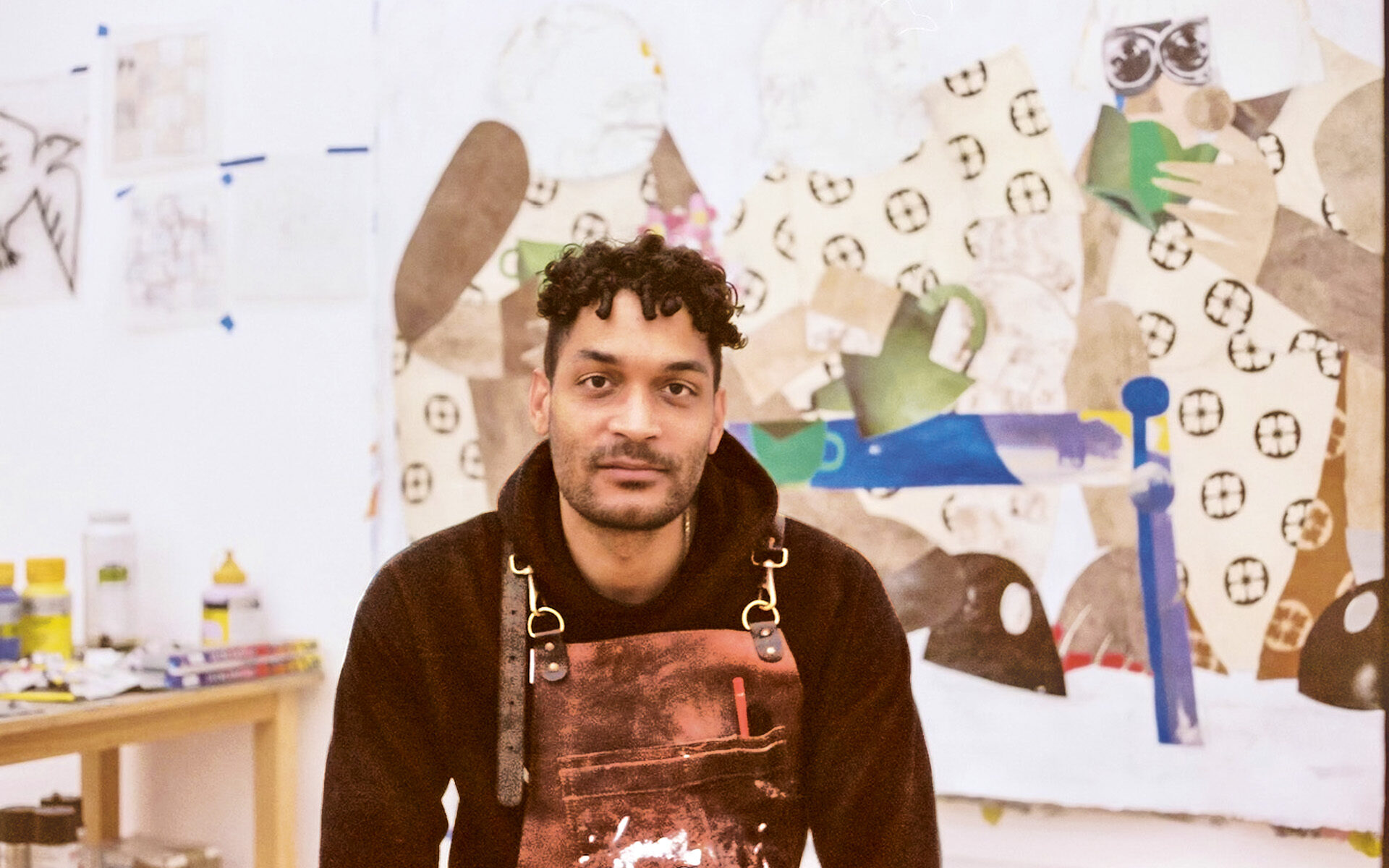 Clotilde Jiménez's Poignant Collages Explore Themes of Reflection and Spirituality
The rising art star's latest exhibition at Mariane Ibrahim in Paris reveals an exciting new shift in his practice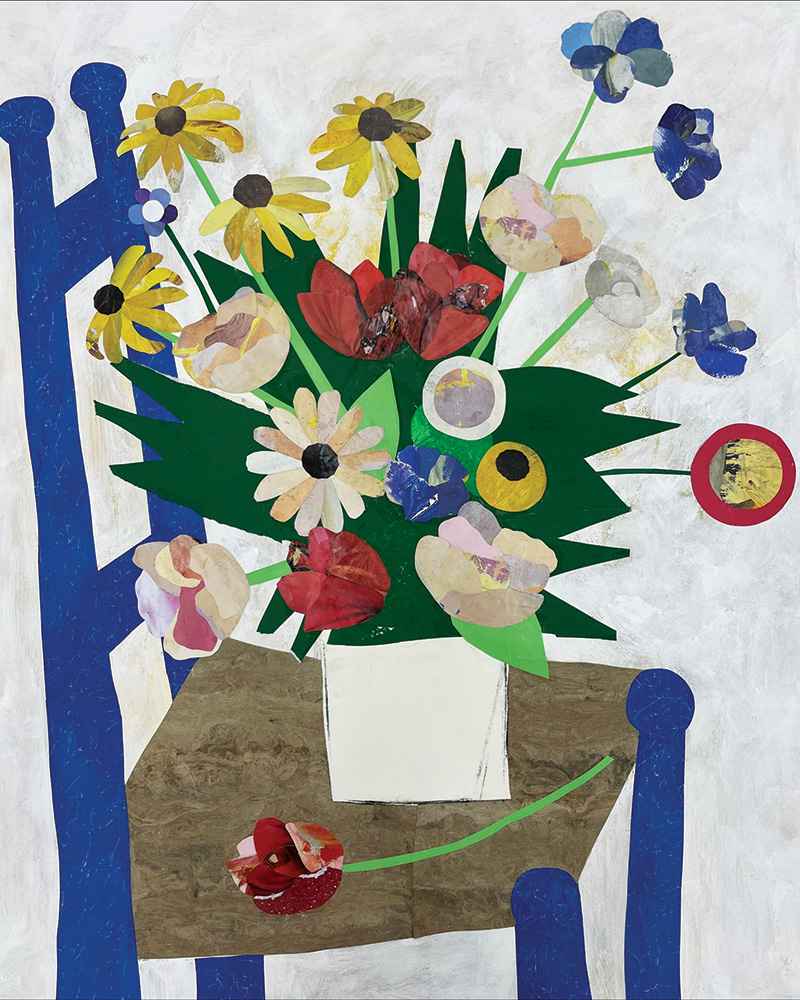 Six months after his triumphant solo exhibition, "The Contest," in the summer of 2020 at Chicago's Mariane Ibrahim gallery, Clotilde Jiménez had an epiphany. The pandemic had given him ample time for reflection and had introduced the reality of death with the passing of family members. "I needed to start over with a new chapter—something had to shift with me and within me," says the artist, who is based in Mexico City. 
A Ghanaian Asafo flag embroidered with the message "Will you fly or will you vanish?" which he acquired from a London dealer, gave Jiménez the guidance he was searching for. "It was profound because I was suddenly faced with the question I had been asking myself."
"My style is transforming as I evolve"

Clotilde Jiménez
The artist decided to fly, constructing his latest body of work, "Un Nouveau Monde," recently on view at Mariane Ibrahim's Paris outpost. The series of collages blends Jiménez's signature materials—dense charcoal smears, magazine cutouts, and patterned fabrics—with amate, an earthy, handmade paper with pre-Columbian Aztec roots. Depictions of animals, such as fish and birds, serve as reminders of a higher power, but the show's true heroes are the artist's friends, family, and community members. "I prepare an exhibition the same way an author approaches a book—each work is a chapter for an overall narrative," he explains. Veering away from the defined bodies of past series, his new figures are abstracted, allowing room for their ethereal presence to breathe. "My style is transforming as I evolve," he adds.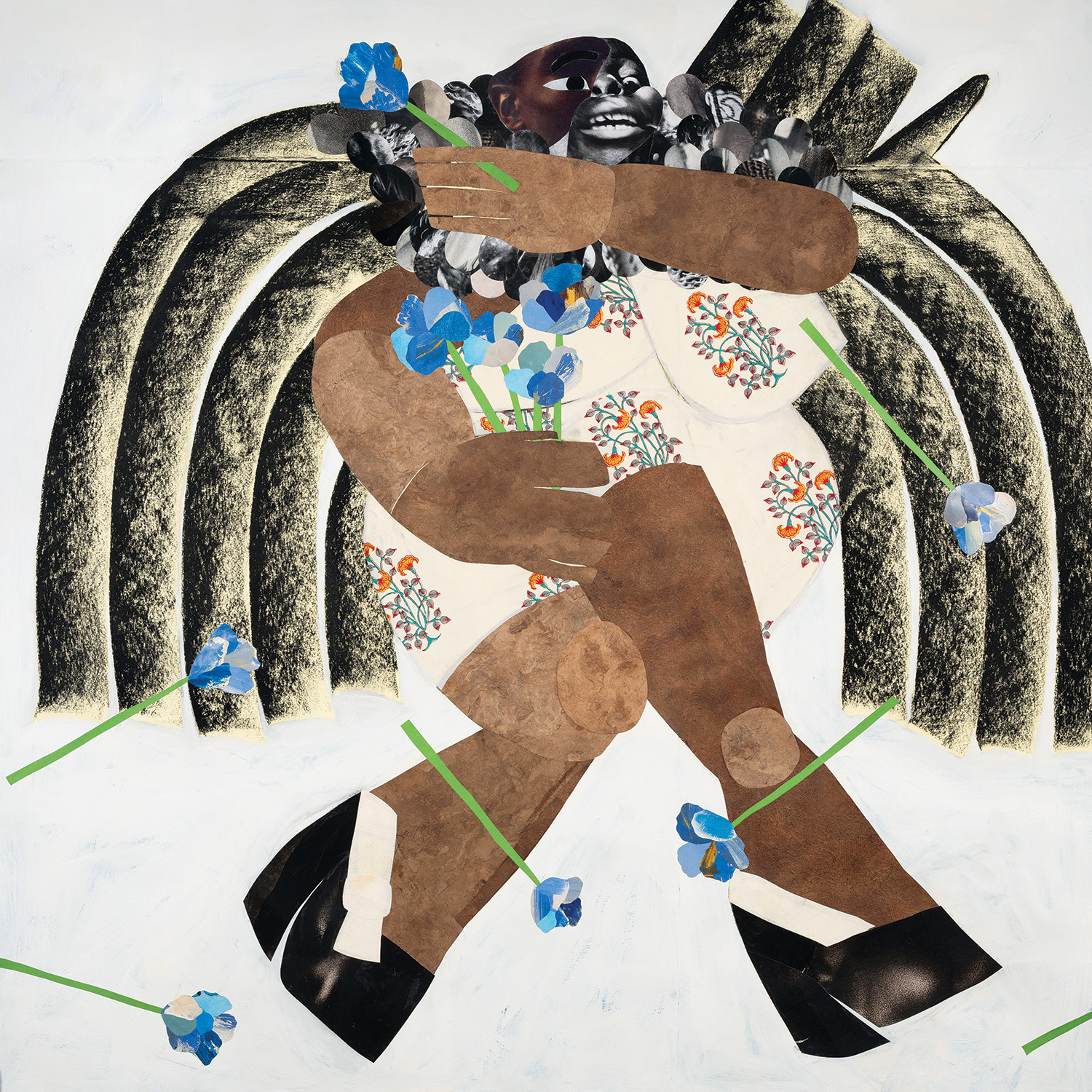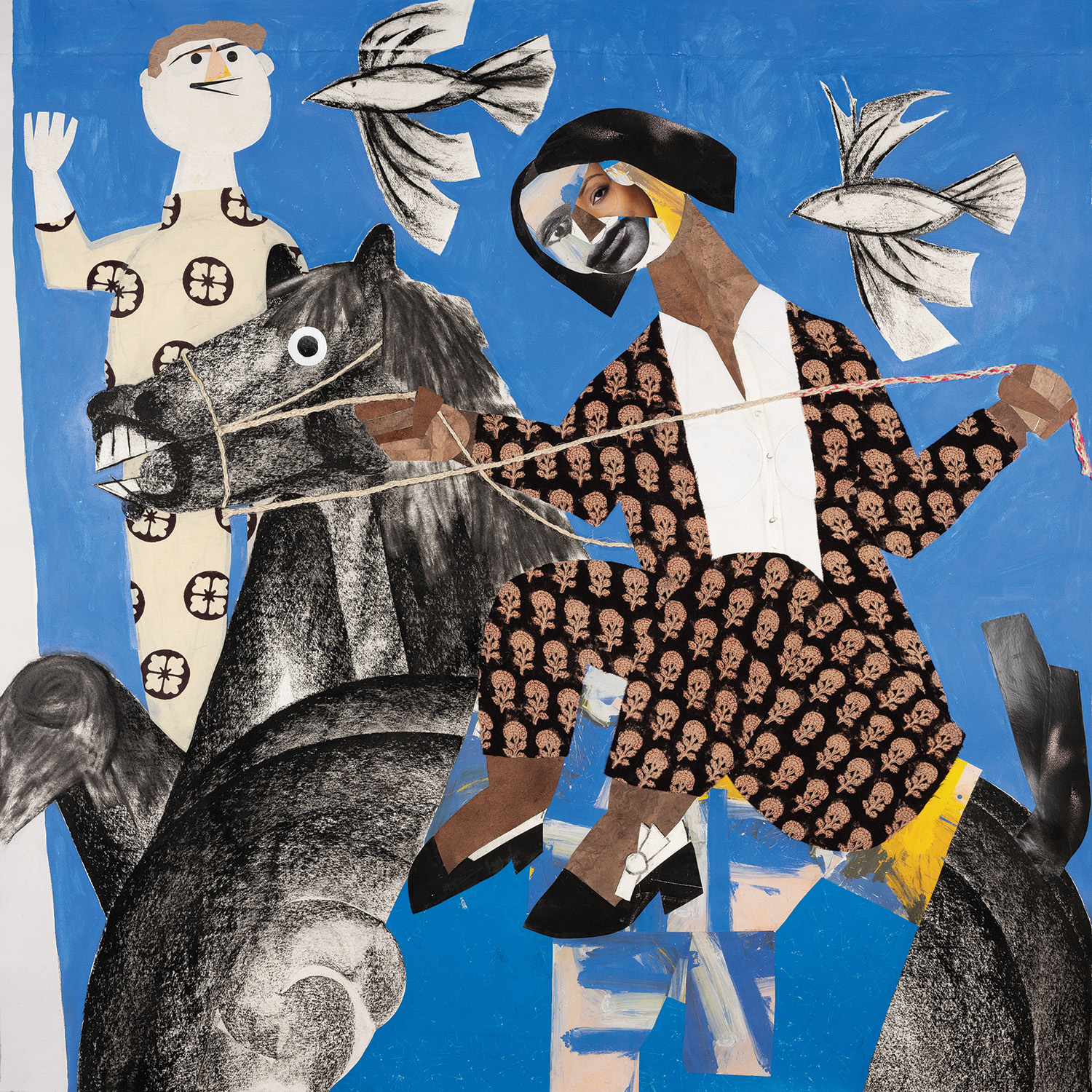 Growing up in Philadelphia, Jiménez was raised Southern Baptist within a Black community of both Christians and Muslims. The ecclesiastic notes in his new collages reflect a personal search more than a religious statement. "There is a flame of spirituality within me, and experiencing personal losses in the last two years prompted a focus on what awaits us," says Jiménez, who uses collage as a way to process internal conflicts, finding harmony in sifting through a bag of paper cutouts and piecing them together. "The technique helps me take my time and enjoy being in the present," he says, "and when two pieces refuse to match, I work my way around them." 
A version of this article first appeared in print in our 2022 Spring Issue under the headline "Face Forward." Subscribe to the magazine.
Next Post