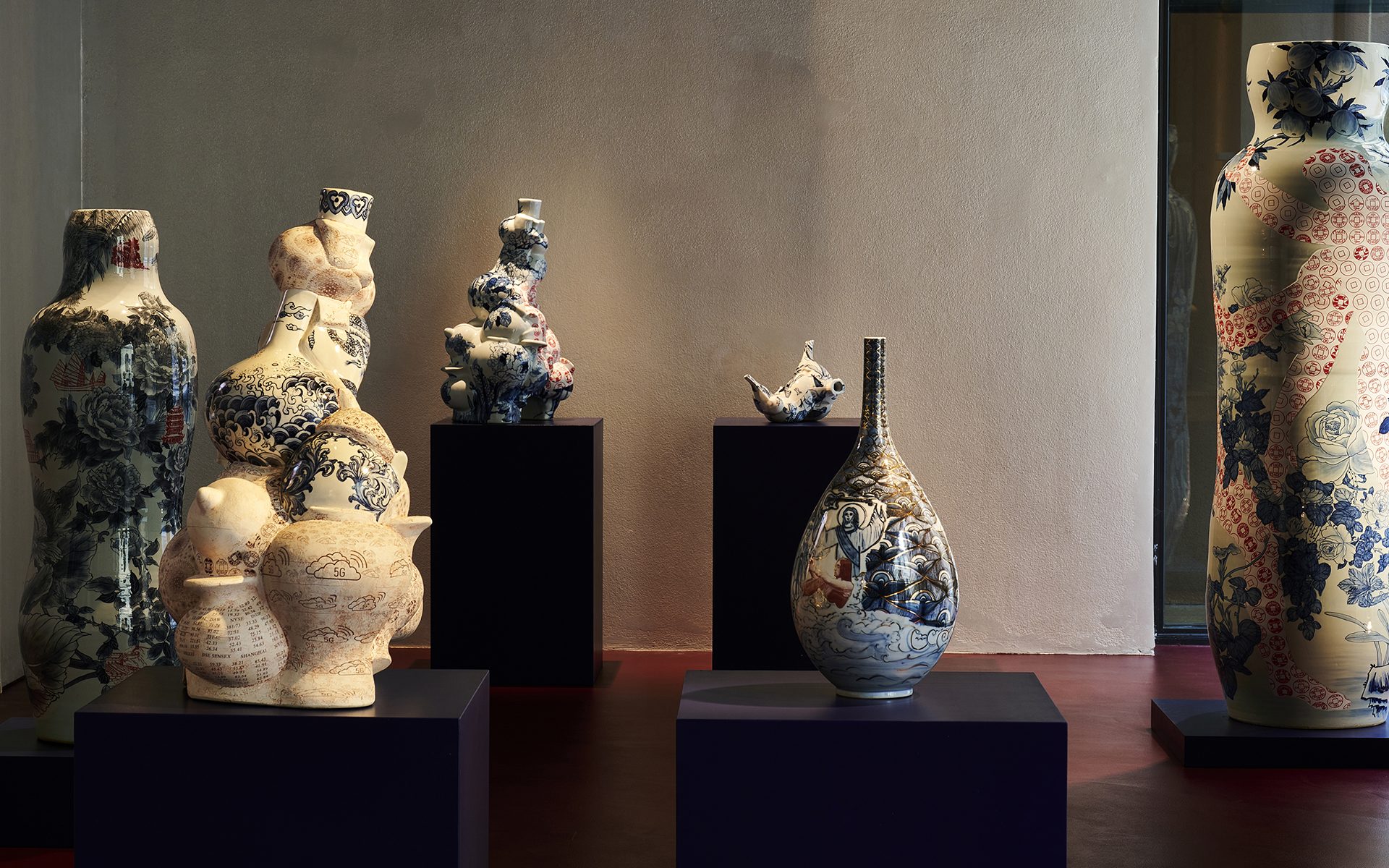 The Artful Life: 5 Things Galerie Editors Love This Week
From a limited-edition perfume collaboration between Guerlain and the Yves Klein Foundation to Nilufar Gallery's new show featuring lyrical ceramics by Sin-ying Ho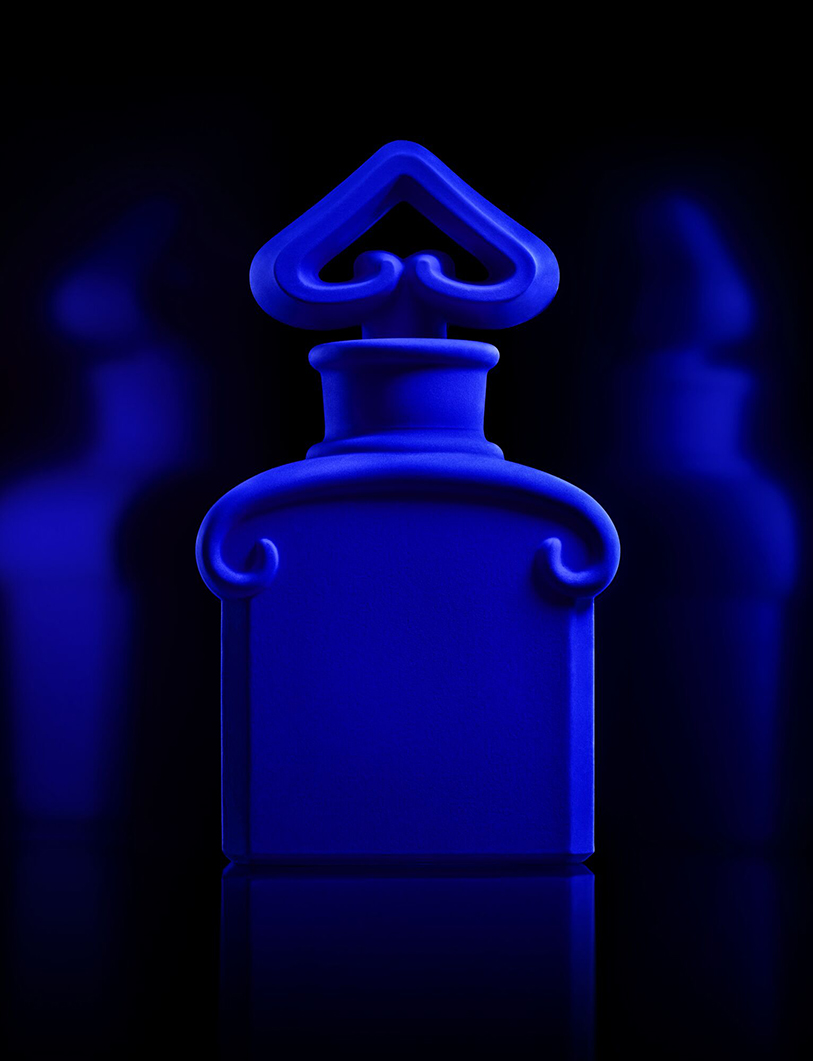 1. Guerlain Collaborates with the Yves Klein Foundation for a Rare Bottle of L'Heure Bleue Eau de Parfum
Crafted in 1912 by famed French perfumer Jacques Guerlain, L'Heure Bleue is a velvety, musky eau de parfum inspired by that romantic moment when "the night has not yet found its star." Originally designed by Raymond Guerlain and manufactured by Baccarat, the Art Nouveau flacon features poetic scrolls and an inverted hallowed heart topper that add to the iconic fragrance's allure, which includes notes of bergamot, anise, violet, iris, and vanilla. Now, to celebrate the 110th anniversary of L'Heure Bleue, Guerlain has partnered with the Yves Klein Foundation to create a trio of remarkable bottles rendered in the artist's signature ultramarine shade. Limited to just 30 pieces worldwide and retailing for $17,000, the 1.5L editions, produced by renowned glassmaker Waltersperger and enveloped in International Klein Blue, stand like works of sculpture.
"This partnership is a true meeting of the mythical blues," says Ann-Caroline Prazan, Guerlain's director of Art, Culture and Heritage. "Jacques Guerlain believed that there are shades of blue that should be held onto beyond memory, which is why we are thrilled to dress the iconic fragrance in the mythical International Klein Blue for this prestigious artist edition. Since 1828, Guerlain has made it its mission to make the world of beauty and art shine in France and around the world and this collaboration is no exception."—Jill Sieracki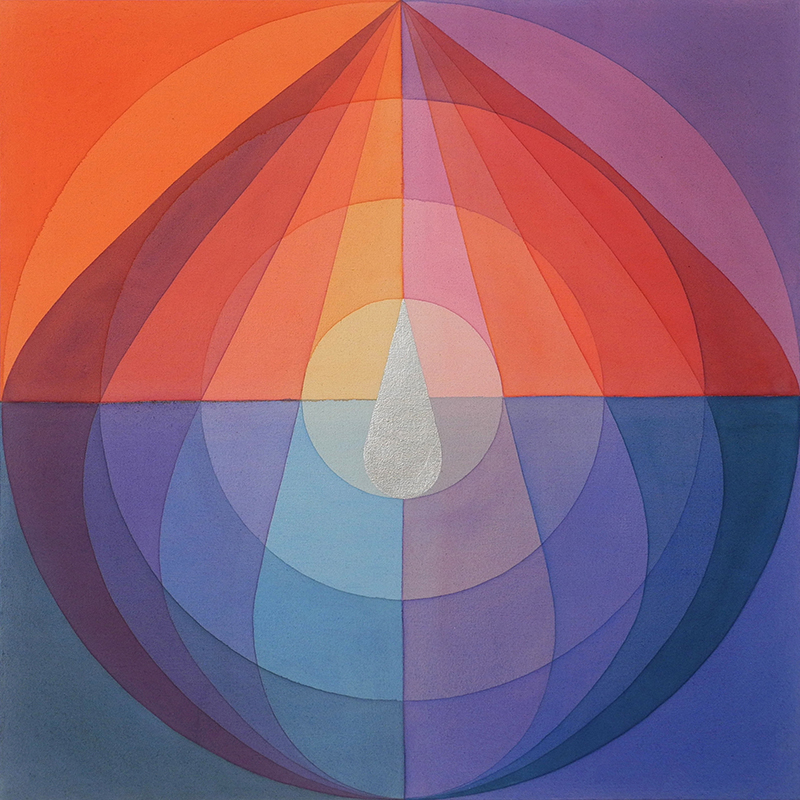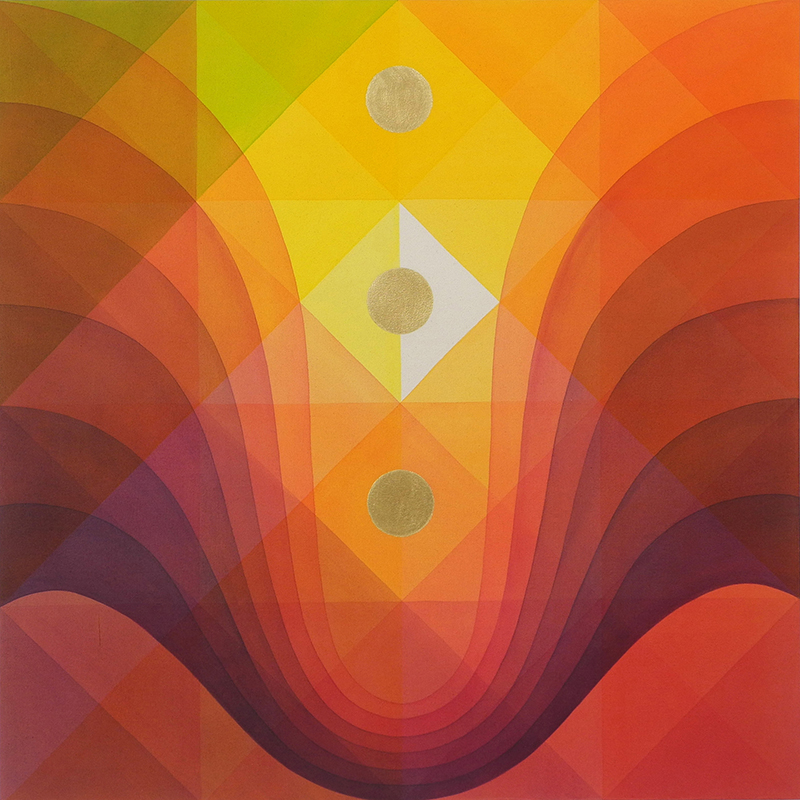 2. Artist Field Kallop Presents Solo Show at Voltz Clarke Gallery
New York–based visual artist Field Kallop returns for her second solo exhibition at Manhattan's Voltz Clarke Gallery, presenting a series of new works that blend mesmerizing colors with bold geometric patterns. The show, titled "Circles," features works that meld dimension, vibrant color palettes, and mathematical diagrams, resulting in stunning paintings that hold carefully placed details of gold and silver leaf. Open now, Kallop's work will be on display in the gallery until November 11. —Shelby Black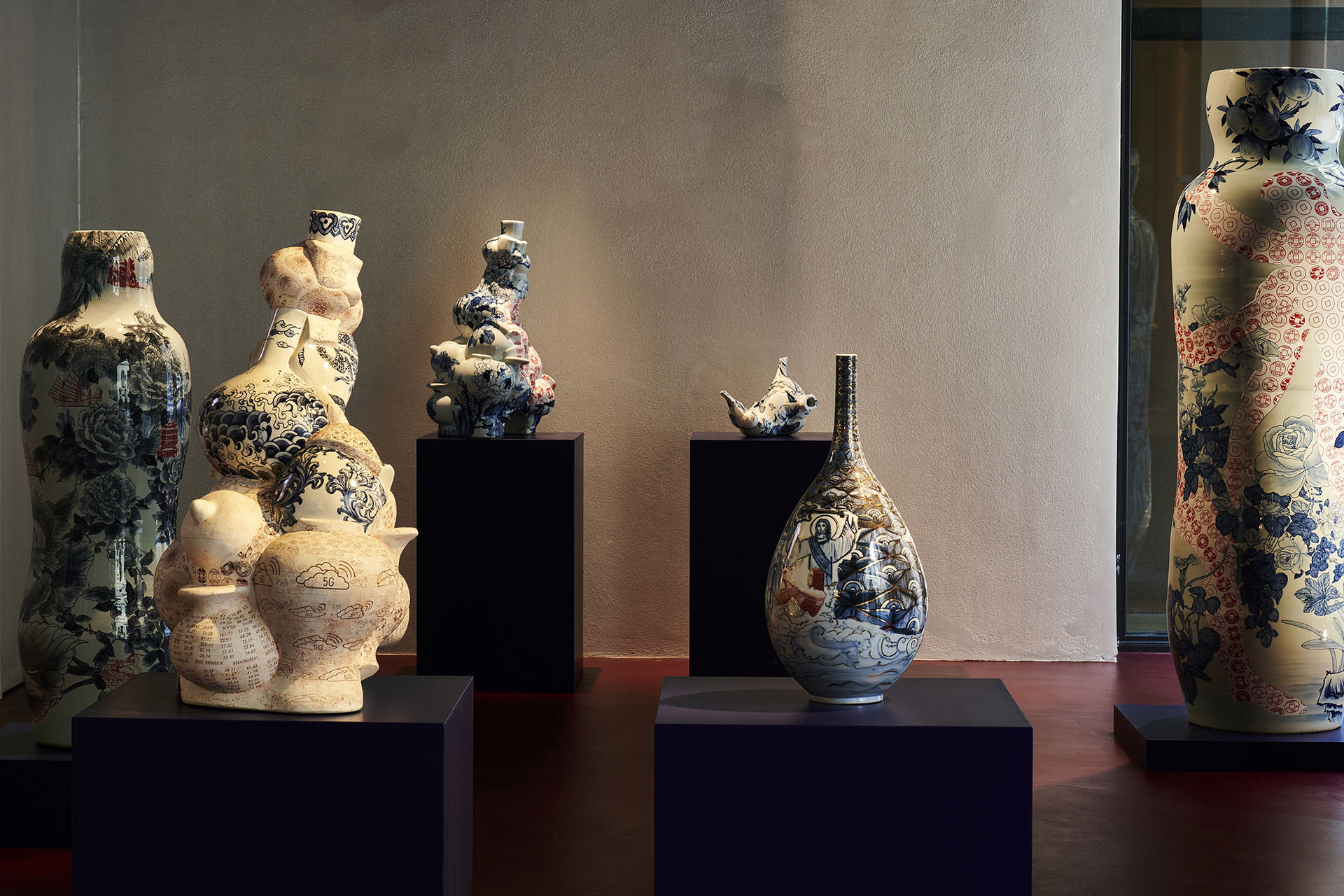 3. Nilufar Gallery Opens Solo Show of Artist Sin-ying Ho
Hailing from Hong Kong and currently based in the Chinese city of Jingdezhen, ceramic artist Sin-ying Ho has also lived in New York and Toronto, so it's perhaps not surprising that her lyrical ceramics—now on view at Nilufar gallery in Milan—are influenced by an amalgamation of cultures. Her current solo show, "Constructed Realities: Life Beyond Borders," features a selection of monumental vessels measuring up to seven feet tall that were inspired by the shape of a human silhouette and created using her signature cut-and-paste technique that melds Eastern and Western cultural symbols. "Traveling and acquainting new cultures has always been a defining and enriching element of my work," said gallery founder Nina Yashar. "The refined, singular, and curious expressions of such meeting that one finds in Ho's work is unique in its kind, and the reason why I've instantly been drawn to her practice. It thus seemed relevant to introduce her vision to the international hub of Milan." —Geoffrey Montes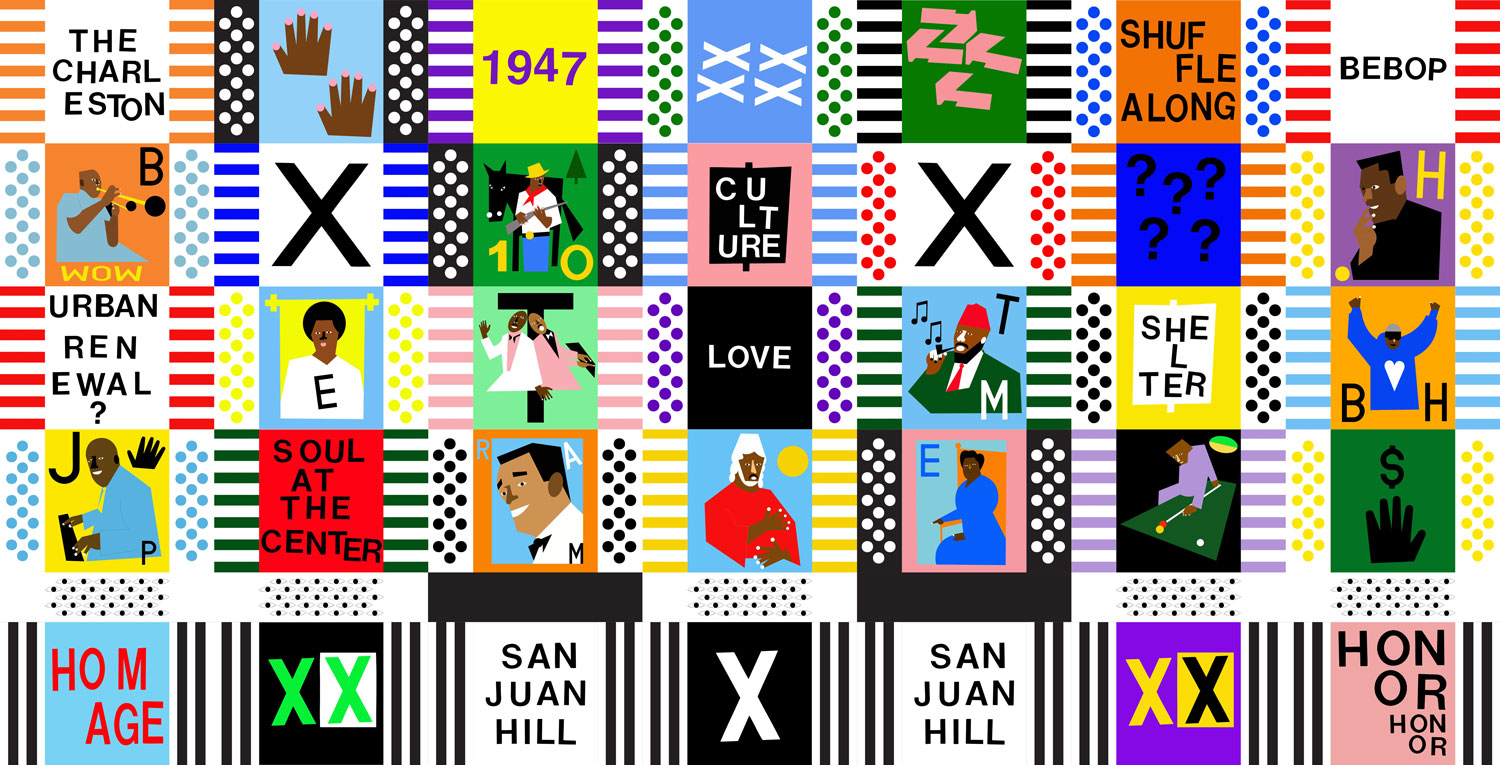 4. Nina Chanel Abney Installation Inaugurates the Newly Renovated David Geffen Hall
Lincoln Center has been revived with the opening of the newly renovated David Geffen Hall. Home for the New York Philharmonic, the state-of-the-art concert hall has been crafted to acoustic perfection by the teams of Diamond Schmitt Architects and Tod Williams Billie Tsien Architects with plenty of public spaces for New Yorkers to enjoy. To inaugurate the concert hall, Lincoln Center teamed up with the Studio Museum in Harlem and Public Art Fund to commission a vibrant installation by buzzy contemporary artist Nina Chanel Abney. Right off the heels of opening her solo exhibition at Pace Prints and launching her project with RxART at NYC Health + Hospitals/Elmhurst, Abney has taken over 65th street with a nearly 200-foot work along the hall's north façade. Entitled "San Juan Heal," the work showcases Abney's distinct iconography to tell the story of the residents of San Juan Hill. Thirty-five icons, such as pioneering health care worker Elizabeth Tyler and celebrated musician Thelonious Monk, are featured to bring light to the history of one of the largest Black and Puerto Rican populations in the city that was redeveloped to build Lincoln Center. David Geffen Hall officially opens this Saturday, October 8 with the world premiere of Etienne Charles's "San Juan Hill: A New York Story" and unveiling of Jacolby Satterwhite's site-specific video installation, "An Eclectic Dance to the Music of Time." —Stefanie Li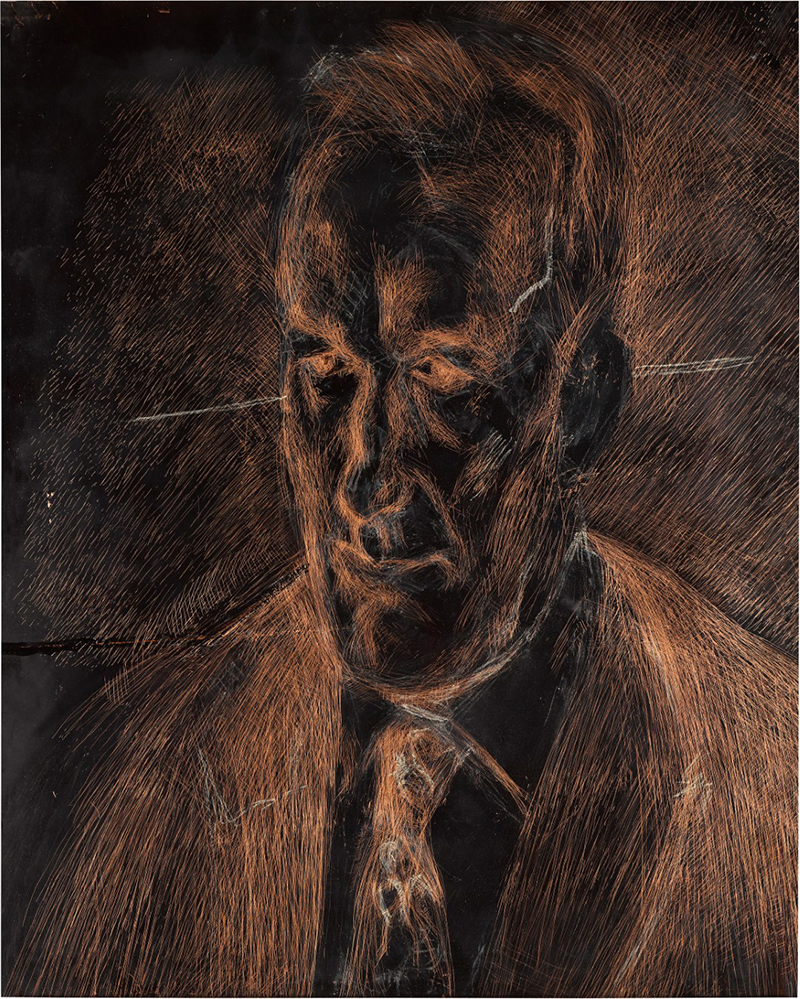 5. Restaurateur Jeremy King Brings His Portrait by Lucian Freud to Auction at Sotheby's
For decades, restaurateur and hotelier Jeremy King has been the lifeblood of some of London's most celebrated destinations, including the Wolseley, Ivy, and Le Caprice, suavely entertaining his guests, warmly welcoming celebrities, long-time regulars, and first-time diners with his famed convivial spirit. One such frequent visitor was artist Lucian Freud, who would dine with Francis Bacon at Le Caprice, migrate to the Ivy, and then became an almost nightly patron of the Wolseley. "From the moment that Lucian started coming into the Caprice in the '80s, he was always very much part of my world, but it was not until the opening of the Wolseley in 2003 that I really got to know him," recalls King. "It was a place he would adopt as his home over the next eight years, and he became, over time, the only person I would sit with in the restaurant except my immediate family. He would come up to six, sometimes seven times a week for dinner, often post-sittings, usually with a model, but never could I have dreamt that I would become one of them."
Indeed, King sat for two works by Freud—a painting in 2006-'07 and an etching just over a year later. Now, that final piece, Head of Jeremy King, one of just a few works in progress found in the artist's studio at the time of his death in 2011, is coming to auction at Sotheby's. Never fully realized, the copper plate—the first by Freud ever to be offered at auction—is estimated to bring between £250,000 and £350,000 in Sotheby's Contemporary Day Auction on October 15. "This portrait brings together two absolute masters of their respective arts," Oliver Barker, Sotheby's Chairman of Europe, said in a statement. "The portrait to be offered at Sotheby's is a wholly personal work, one that speaks to an enduring friendship and a meeting of minds. While we will never know what Freud's intended printed etching would have looked like, this luminous copper plate, replete with the artist's meticulous scratches and chalk marks—labored over for three years—is an artistic triumph in its own right, and marks the culmination of Freud's extraordinary seven-decade long career." —J.S.
Next Post