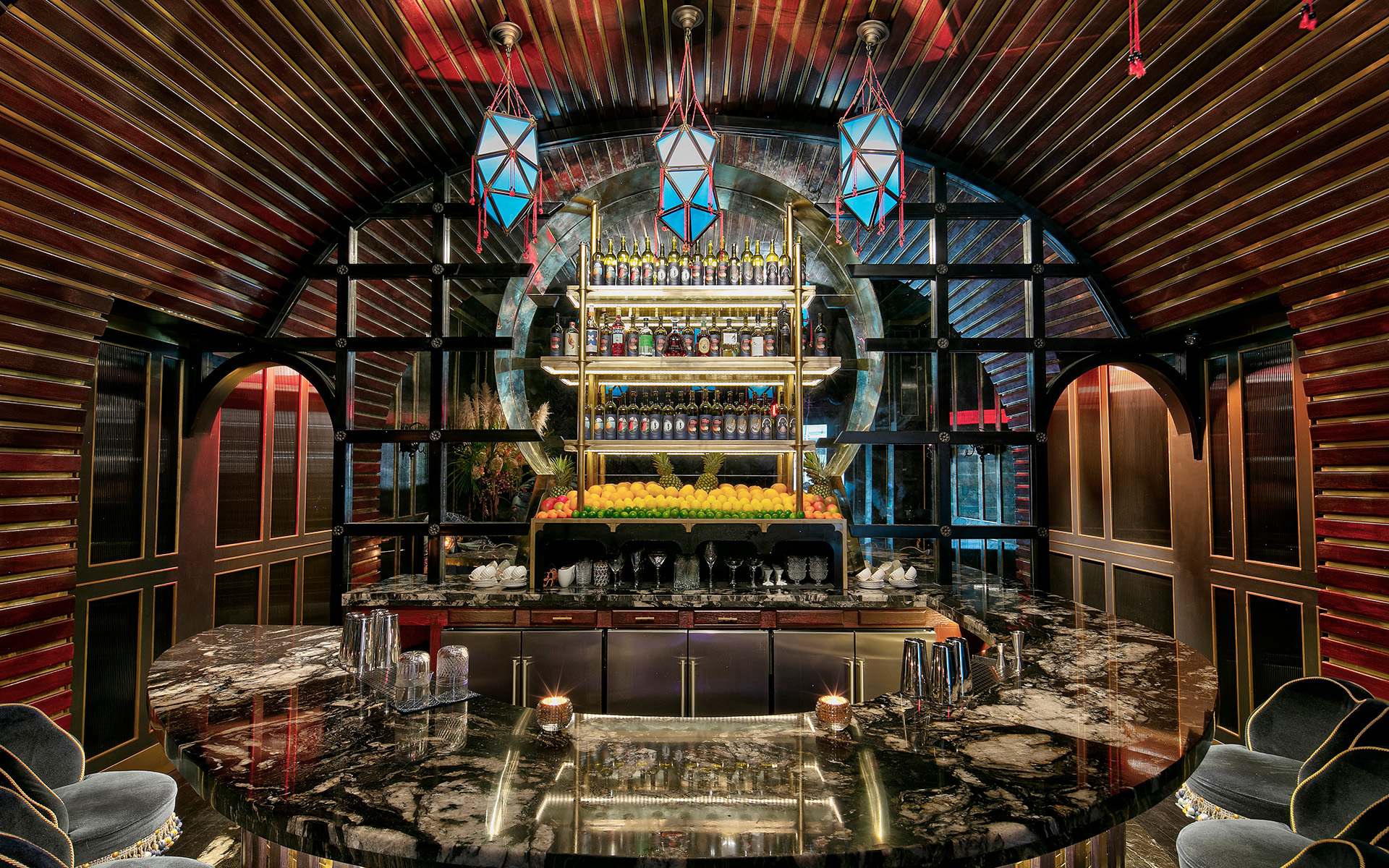 The Artful Life: 5 Things Galerie Editors Love This Week
From an Audemars Piguet Contemporary commission by artist Andreas Angelidakis to the debut of a chic New York City bar by Ken Fulk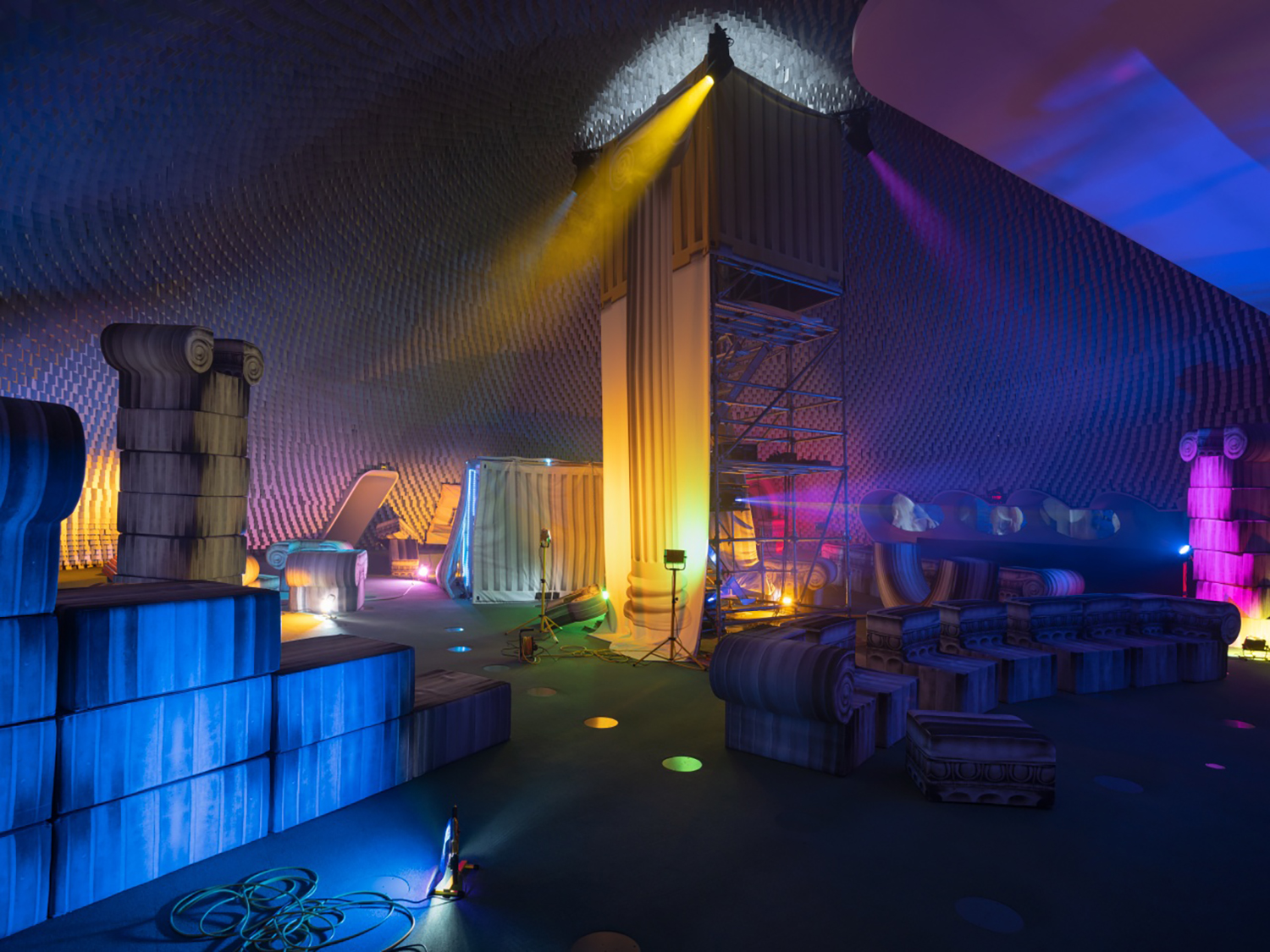 1. Audemars Piguet Contemporary Unveils First Paris Commission
Although formally trained as an architect, Athens-based Andreas Angelidakis is content to instead channel his energy into conjuring monumental works of art. The Greek-born talent is the latest artist to be tapped by Audemars Piguet Contemporary, the art-focused branch of the legendary watch company, to create an immersive installation at historic Espace Niemeyer in Paris. (Notably, the work is the first commission by the organization to be located in the French capital.) Dubbed Center for the Critical Appreciation of Antiquity, the hypnotic display explores themes of ruin in contemporary society and features a modern interpretation of the crumbling Temple of Olympian Zeus in Greece. Taking over the interior dome of the landmark—which was designed by iconic Brazilian architect Oscar Niemeyer—the show mixes architecture, archaeology, pop culture, night life, and tourism to dazzling effect. It will be on view for free through the end of the month. —Geoffrey Montes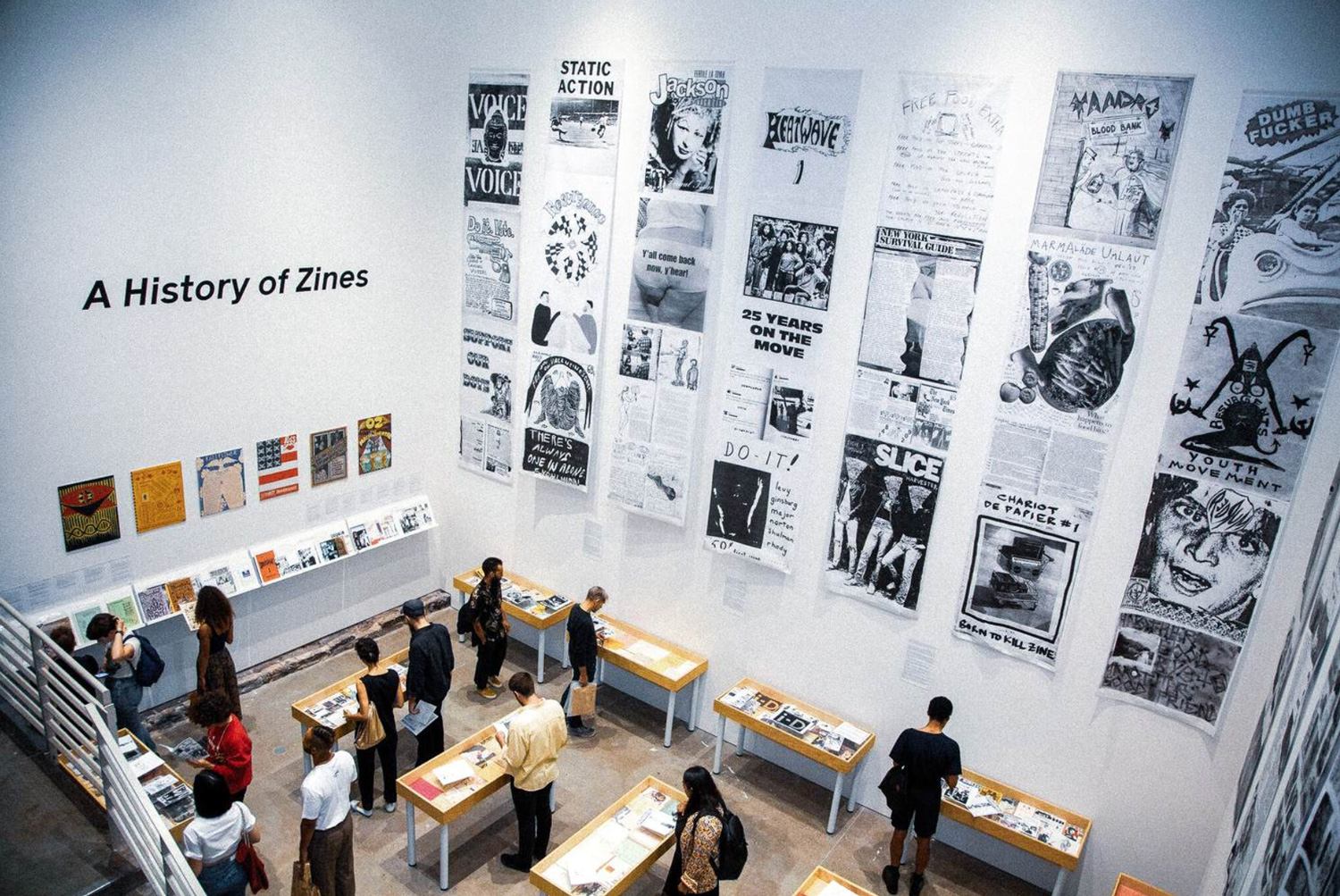 2. Printed Matter's NY Art Book Fair Opens Thursday
After a two-year hiatus from its in-person fair, Printed Matter's NY Art Book Fair opens this Thursday, October 13. Moving back to its original location at 548 West 22nd Street, exhibitors from small presses to antiquarian booksellers will fill four stories of the building with stacks of handmade zines and rare monographs. With a mission to provide a platform for artist book publishers through visibility, distribution, and community building, Printed Matter has developed the Volume Grant for artists and publishers who identify as Black, Indigenous, or People of Color as well as the Shannon Michael Cane Award granted to four first-time exhibitors in the early stages of their practice. Plan to visit on Saturday for a special Block Party with live music, food, and artist-led workshops and stop by the Harper's Books opening just steps away from the fair. —Stefanie Li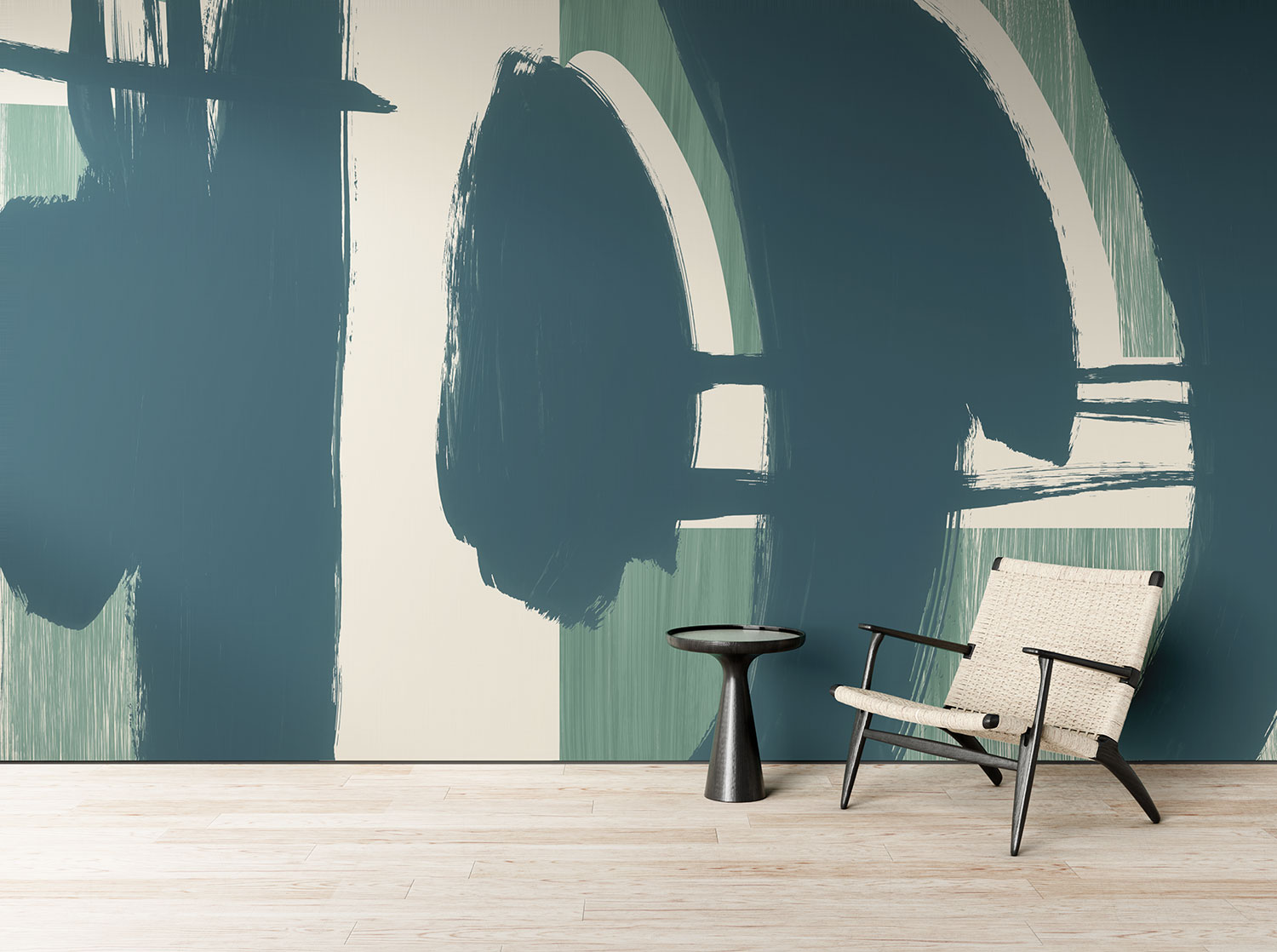 3. Calico Launches Wallpaper Designs Inspired by Robert Motherwell and Jackson Pollock
Among Calico's impressive range of decorative wall coverings are numerous designs that find inspiration in art—from Glow, which translates Olafur Eliasson and James Turrell's ethereal light installations into an otherworldly layer of translucent forms, to Reverie, an expressive pattern of painterly swashes by founders Nick and Rachel Cope's young daughter, Willow. The brand has even directly rendered works by Fernando Mastrangelo and Daniel Arsham into wallpapers. For their latest pattern, Gesture, the designers looked to the bold paintings of Robert Motherwell and Jackson Pollock.
"Gesture was inspired by abstract expressionists from the mid-century, particularly those of the New York School such as Robert Motherwell and Jackson Pollock," says creative director Rachel Cope, who offers the high-energy pattern in eight colorways, from layers of neutral cream and taupe to more dynamic emerald and black or another version with strokes of gold. "Their intuition and proclivity for experimentation—we wanted to capture that spirit with this collection. In that sense, the collection fits in with our other fine art-inspired designs, taking this creativity beyond the frame." —Jill Sieracki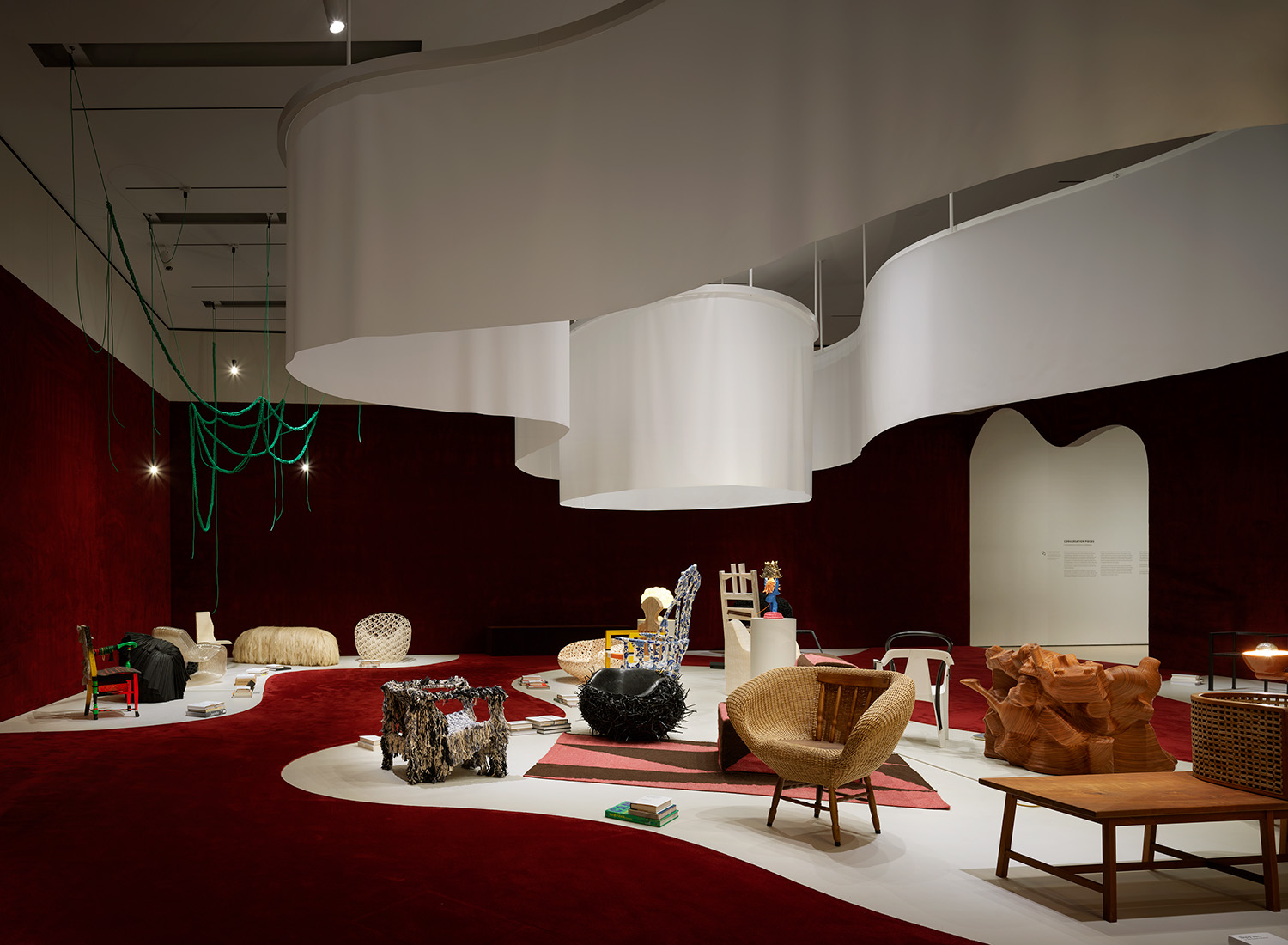 4. Designer Alexandra Loew Crafts Dreamy Furniture Exhibition at SFMOMA
Renowned designer Alexandra Loew of Alexandra Loew Studio has teamed up with curator Jennifer Dunlop Fletcher for this one-of-a-kind exhibition at the San Francisco Museum of Modern Art. Spotlighted throughout the dreamy space are 45 pieces of furniture pulled from SFMOMA's Architecture and Design collection crafted by talents including Germane Barnes, Dozie Kanu, Kwangho Lee, Bethan Laura Wood, and Jay Sae Jung Oh. For the show's design, Loew incorporated carpet and ambient mood lighting to make the area reminiscent of a 1970s-era soirée, where visitors will be eye-level with the furnishings to make it a truly immersive experience. Now open, the must-see exhibition will run until June 2023. —Shelby Black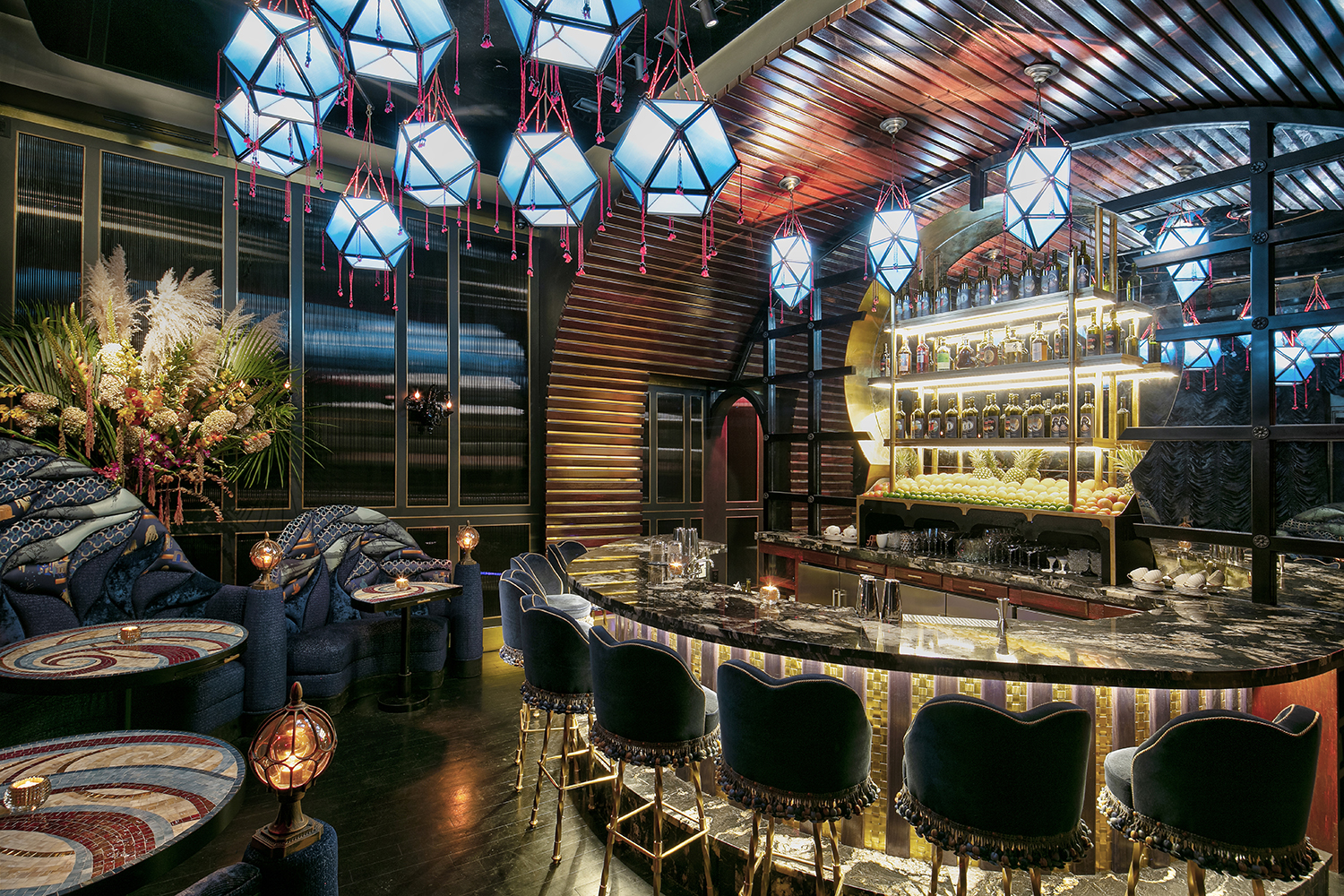 5. New York Cocktail Bar Shinji's Features Unconventional Cocktails in a Stylish Setting
Hidden behind a pair of unassuming frosted doors in Flatiron, Shinji's is providing New Yorkers with an immersive and interactive cocktail experience with a menu of inventive libations. Developed by the team behind Michelin-starred omakase restaurant Noda, the opulent 18-seat space was crafted by designer Ken Fulk and architect Aiden Carty. An eight-seat horseshoe-shaped granite bar anchors the intimate destination, while a luxe banquette of fabrics sourced from around the world provides additional seating. Blue velvet drapes wrap the walls, which are clad in embellished paneling of smoked black glass and octopus sconces created by artist Adam Wallacavage. To set the mood, a custom Fortuny chandelier of handmade Venetian silk pendants hangs overhead and provides romantic lighting.
As for the menu, visitors will enjoy twists on classics courtesy of beverage directors Philip and Jonathan Adler. For those who enjoy cocktails on the sweeter side, the Tropicana is a play on the classic screwdriver—served inside a frozen orange. For other libations, look forward to seeing your drinks made table-side, where each drink is pre-chilled using nitrogen and served in its specific glassware. If you're hungry, light bites include an Uni Chawanmushi with Ossetra Caviar, a selection of seasonal Japanese crudo, and hand rolls and a Wagyu sando. —S.B.
Next Post