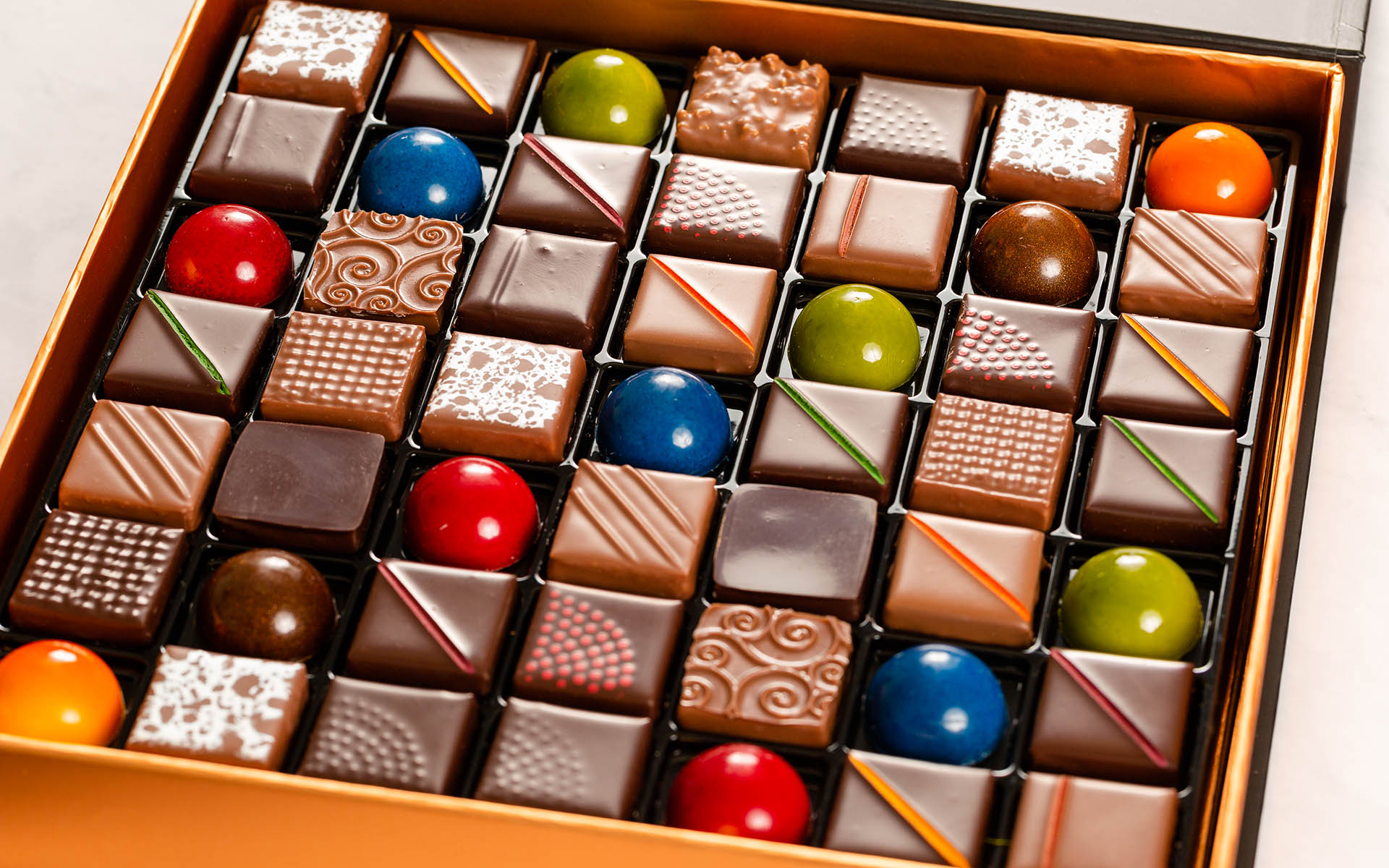 The Artful Life: 5 Things Galerie Editors Love This Week
From French chocolatier Thierry Atlan's new shop in Soho to artworks inspired by the U.S. Open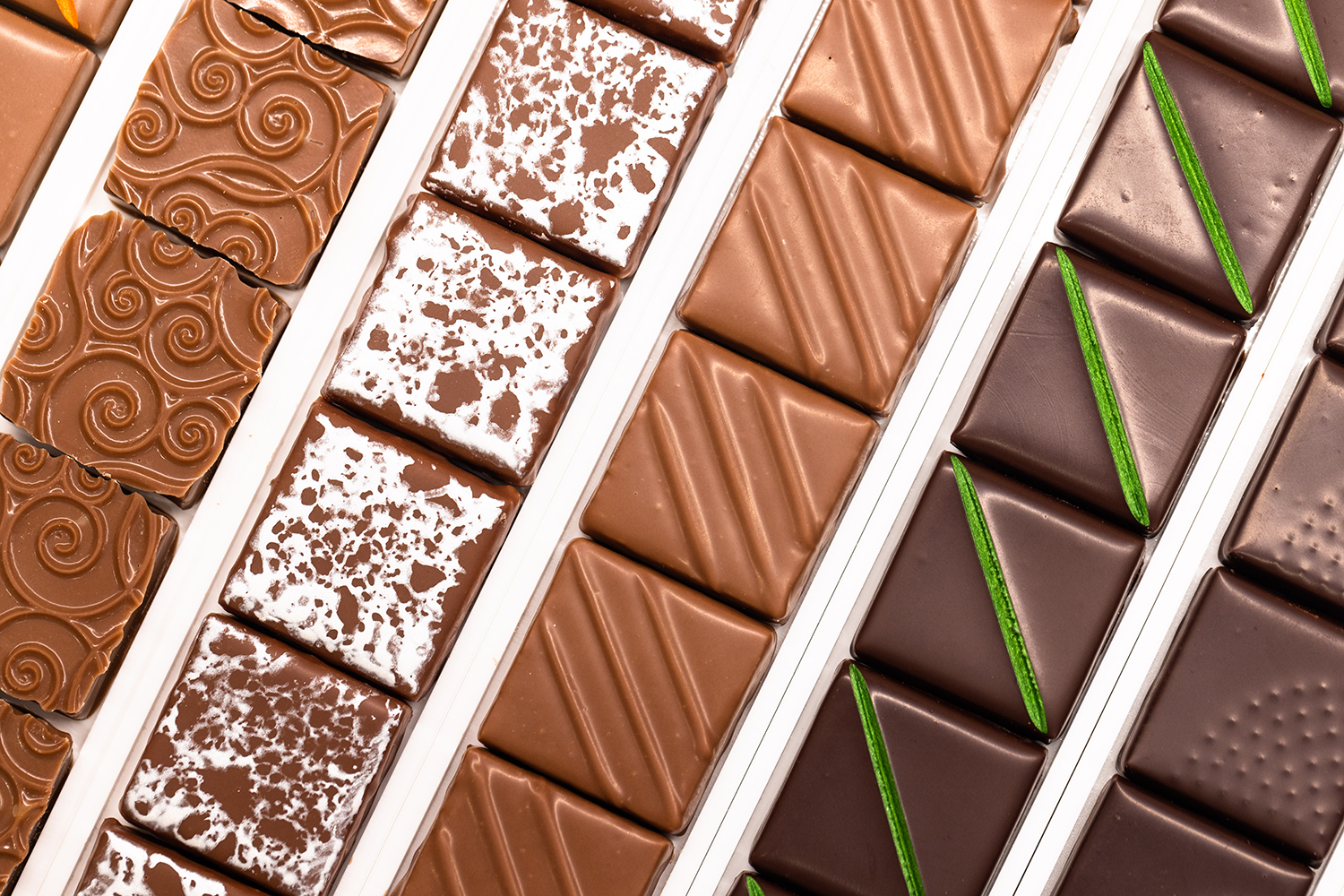 1. French Chocolatier Thierry Atlan Opens New York Boutique
While Thierry Atlan might not be a household name yet, the French chocolatier has been quietly gaining a loyal following of chocolate and macaron aficionados since opening his Soho boutique in May. Atlan, who was awarded the esteemed Meilleur Ouvrier de France Chocolatier in 1997, has spent over 30 years working as a teacher of his craft, including at the esteemed École Lenôtre and in the wholesale business. Now, his spectacular artisanal creations are available for the first time in his namesake store, which he runs with his daughter Julie Atlan. With its quietly elegant design, the space takes a backseat to the wonderful creations on display. Jewel-like chocolates, made from the finest ingredients, are lined up flavor by flavor: lime caramel, feuilletine, pure Peruvian ganache, and jasmine tea to name a few. Nearby, vividly colored macrons, which are baked from freshly blended California almonds daily, range from the refined (violet cassis) to the unexpected (birthday cake). –Jacqueline Terrebonne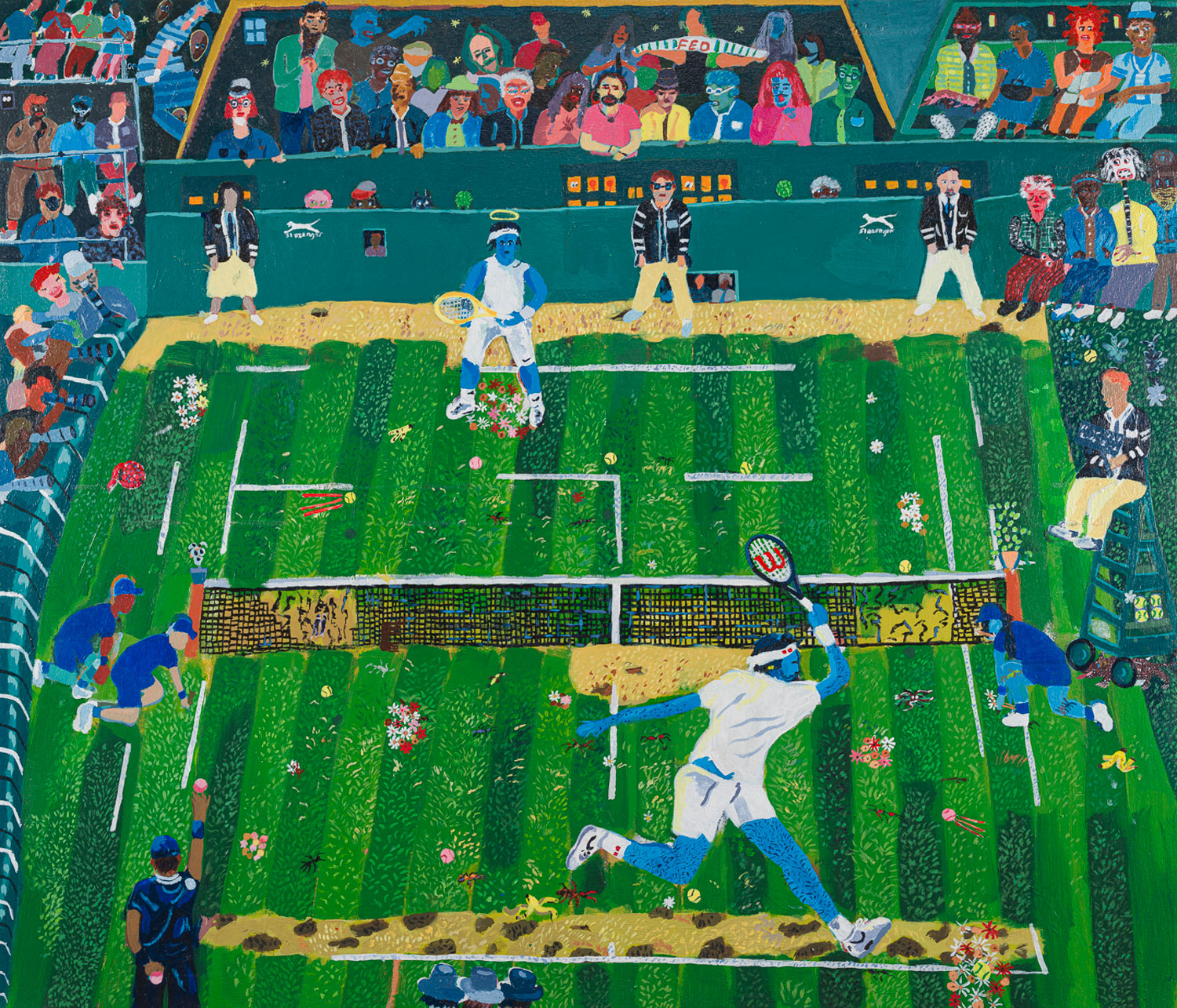 2. Art for Change Launches Shaun Ellison Series for the U.S. Open
Kick-starting another exhilarating U.S. Open tournament, Art for Change launched its newest collaboration with New York–based South African artist and tennis player, Shaun Ellison. A series of four works incorporating tennis superstars such as Arthur Ashe, Roger Federer, and Rafael Nadal embody the spontaneous and dynamic nature of the beloved sport. "The U.S. Open is an iconic tradition—one that has inspired my work for many years," says Ellison, whose lively paintings capture meaningful moments in tennis history.
As part of the ART FOR CHANGE mission to give back, the organization will plant ten trees for every artwork sold. This year alone, ART FOR CHANGE has planted over 2,500 trees in its efforts to fight climate change and support reforestation. "I hope to keep bringing awareness to the effects of climate change through my work, as well as contribute to improvements whenever I can," explains Ellison. His three works on paper will be available starting August 25 and the hand-embellished prints will be released on August 30. —Stefanie Li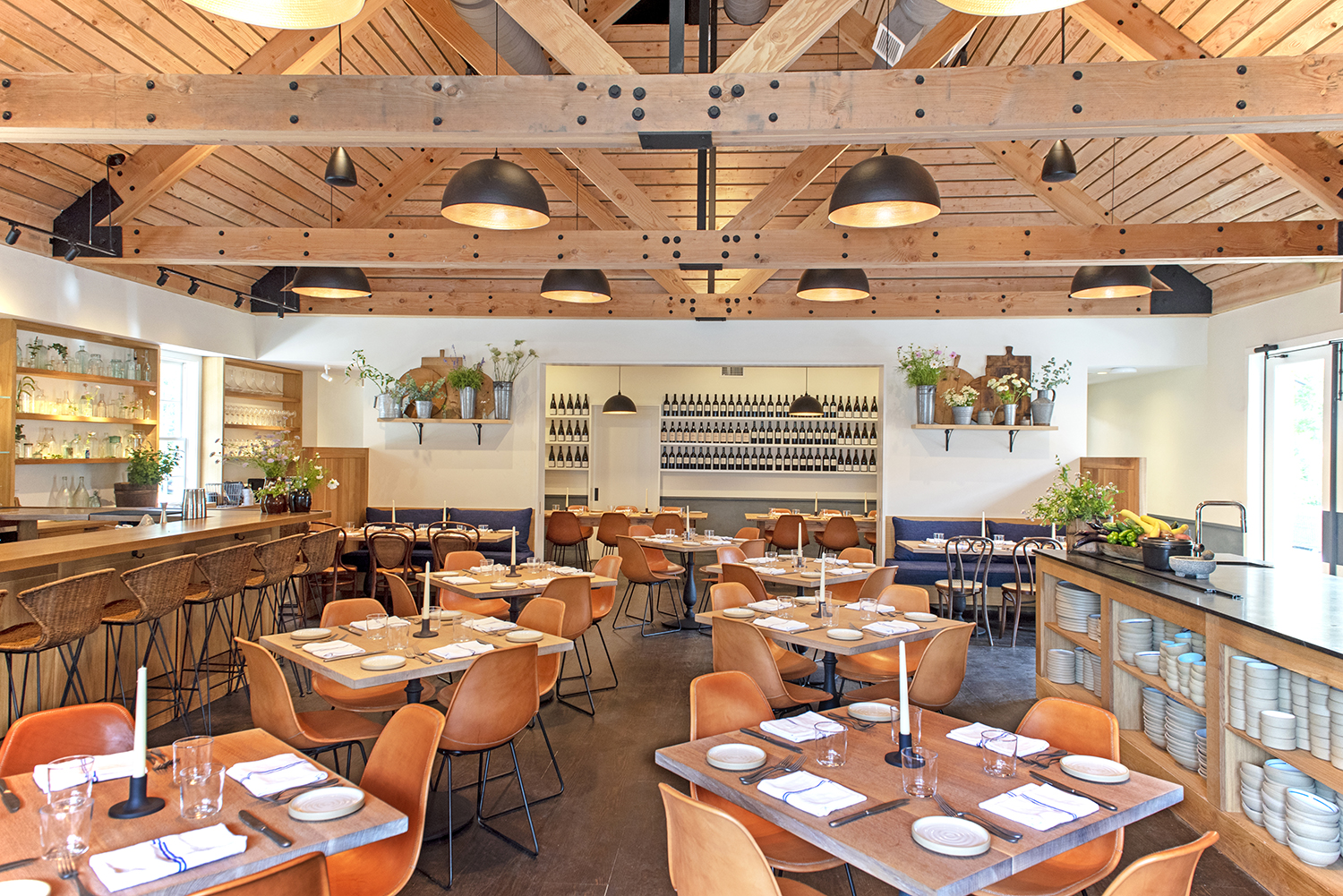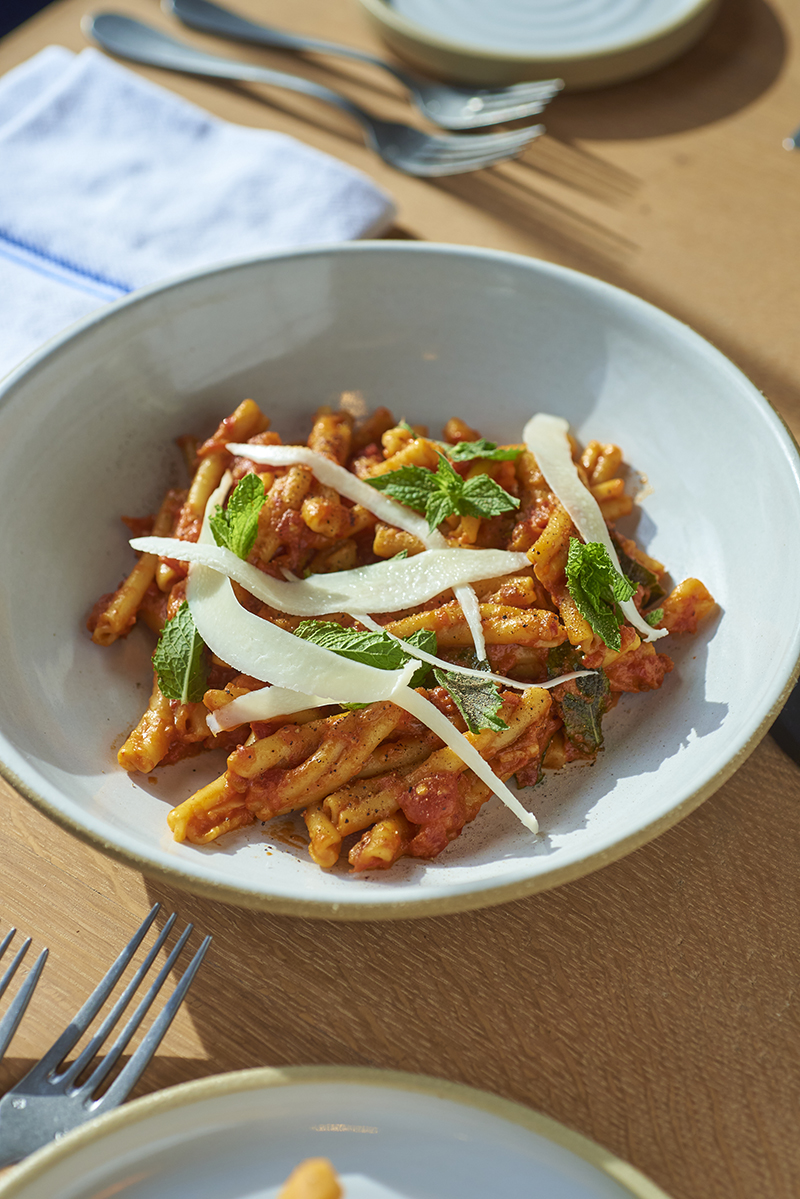 3. Valerie Mnuchin Debuts French Restaurant Léon 1909 on Shelter Island
Leave it to an art-focused family to open a year-round restaurant as visually alluring as it is delicious. Recently debuting just steps from the rolling fairways of the Shelter Island Country Club, which is listed on the National Register of Historic Places, Léon 1909 is the first East End establishment for Valerie Mnuchin and her father, gallerist and financier Robert Mnuchin. Here, chef Mason Lindahl cooks cozy Provençal dishes over an open flame, transforming fresh local ingredients into tantalizing entrees like oven-roasted fluke with peperonata, marinated eggplant, lemon, and olives, or the decadent Léon burger made with gruyère, caramelized onions, and sour pickles. Light seafood offerings including tuna tartare and scallop crudo; farm-to-table starters such as melon and cucumbers with charred scallion, French beans, and Meyer lemon; and flavorful pastas round out the selections that are served in a casual, coastal chic environment punctuated by warm woods, buttery soft leather seating, and a resort-like terrace.
"Shelter Island reminded us of this area in the South of France, and the spirit of Léon was modeled after a restaurant called La Chaumiere. We wanted to emulate that open-fire experience, and from there, the design took on a life of its own," Valerie Mnuchin tells Galerie. "The menu reflects the space—it's homey and comfortable, local and fresh, and inspired by the Riviera experience." —Jill Sieracki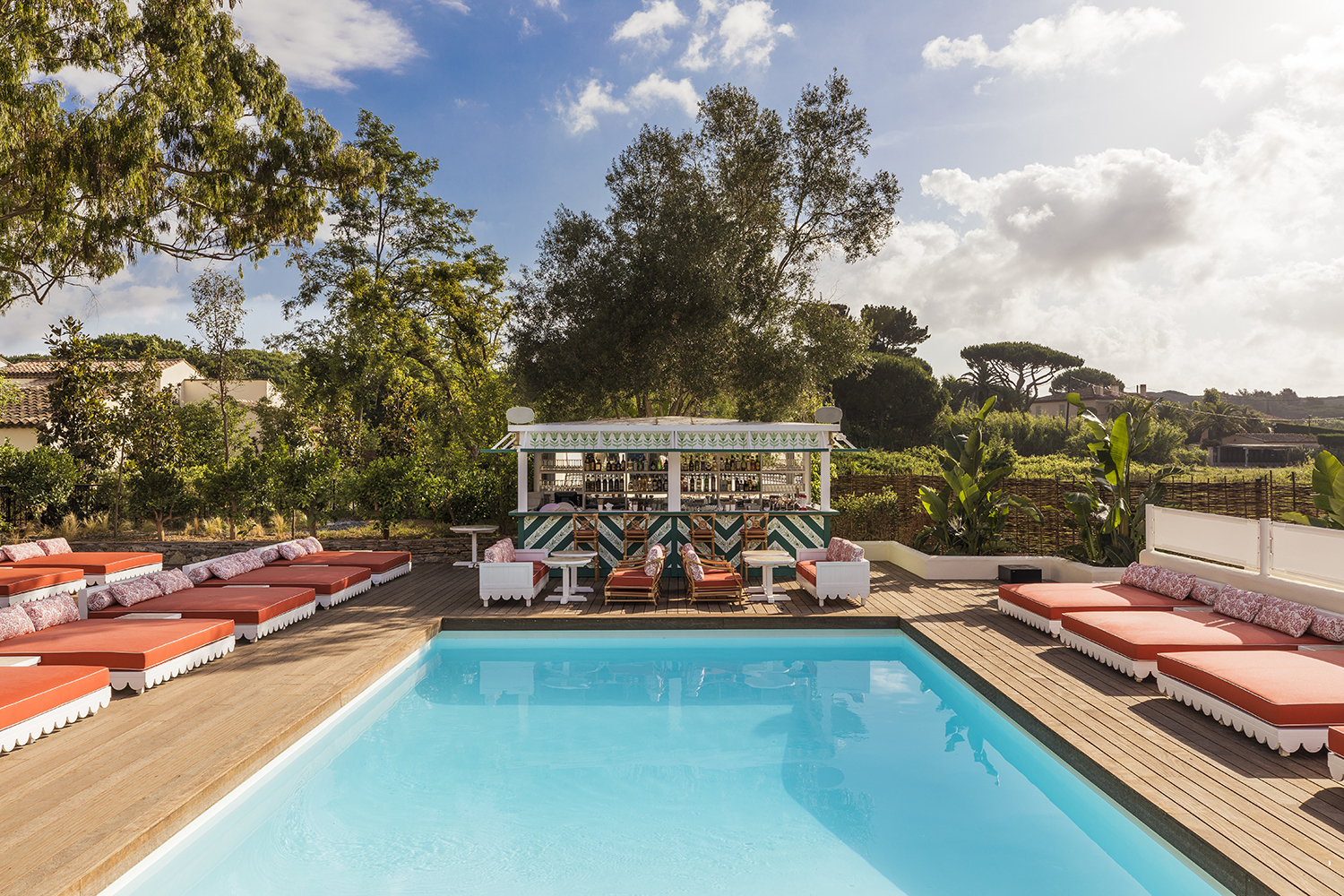 4. Notoire Transforms Saint-Tropez's La Tartane Hotel
One of the most coveted travel destinations across the globe, Saint-Tropez doesn't lack when it comes to the finest in dining, shopping, and stays. Now, thanks to designer Jordane Arrivetz's agency Notoire, five-star hotel La Tartane is yet another luxe accommodation sporting a fresh new look. Just a few minutes away from the town center and stunning Pampelonne beaches, the hotel was designed to resemble its own Provencal village through its exclusive number of rooms and bright color palette. "For this project we wanted to create a real family vacation home, a fresh, cheerful, lively place," Arrivetz tells Galerie. "We played with colors like mint green, celadon, sunny yellow, faded pink, and we worked on the archetypal patterns of the seaside such as stripes, coral, plants. Everything mixes and meets in a falsely random way to give a relaxed spirit." Arrivetz's inspiration can be found throughout the hotel's 27 rooms and suites, open-air restaurant, as well as the expansive pool and lounge area. The perfect place for a family getaway, or a solo traveler who appreciates the finer things, La Tartane stands as its own personal oasis among paradise. —Shelby Black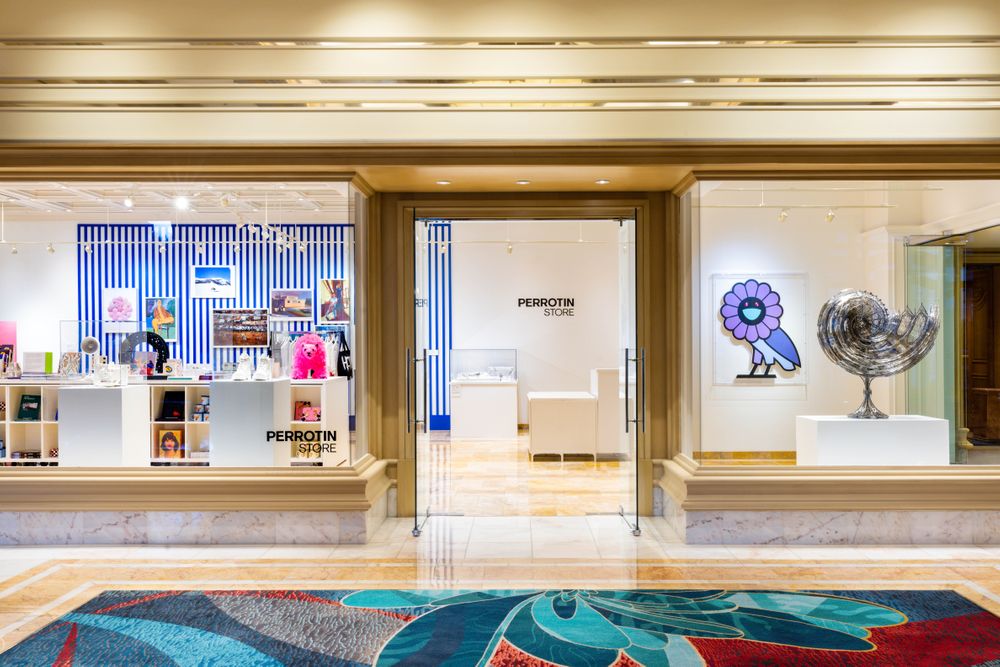 5. Perrotin Store Makes Las Vegas Debut at the Bellagio
Founded by Emmanuel Perrotin in 1990, Perrotin art gallery has become a global powerhouse representing some of today's leading talents, among them Daniel Arsham, Takashi Murakami, and Paola Pivi. The first Perrotin Store launched in Paris a decade ago, and now the gallery has christened a Las Vegas outpost located within the famed Bellagio Resort & Casino. Encompassing a retail shop, art gallery, bookstore, and meeting space into one, the Sin City venue embodies Perrotin's vision of a new way to experience contemporary art. On offer will be new prints, editions, as well as Perrotin publications and artist-designed objects—plus visitors will be able to experience various "activations" by the gallery's roster of artists over the next year. "Growing up, my parents couldn't afford to purchase art, but they loved it so much. We could always find something in the gift shop, so our house was always filled with posters," said Perrotin in a statement. "That experience has been central to the development of my gallery. Art is for everyone."  —Geoffrey Montes
Next Post