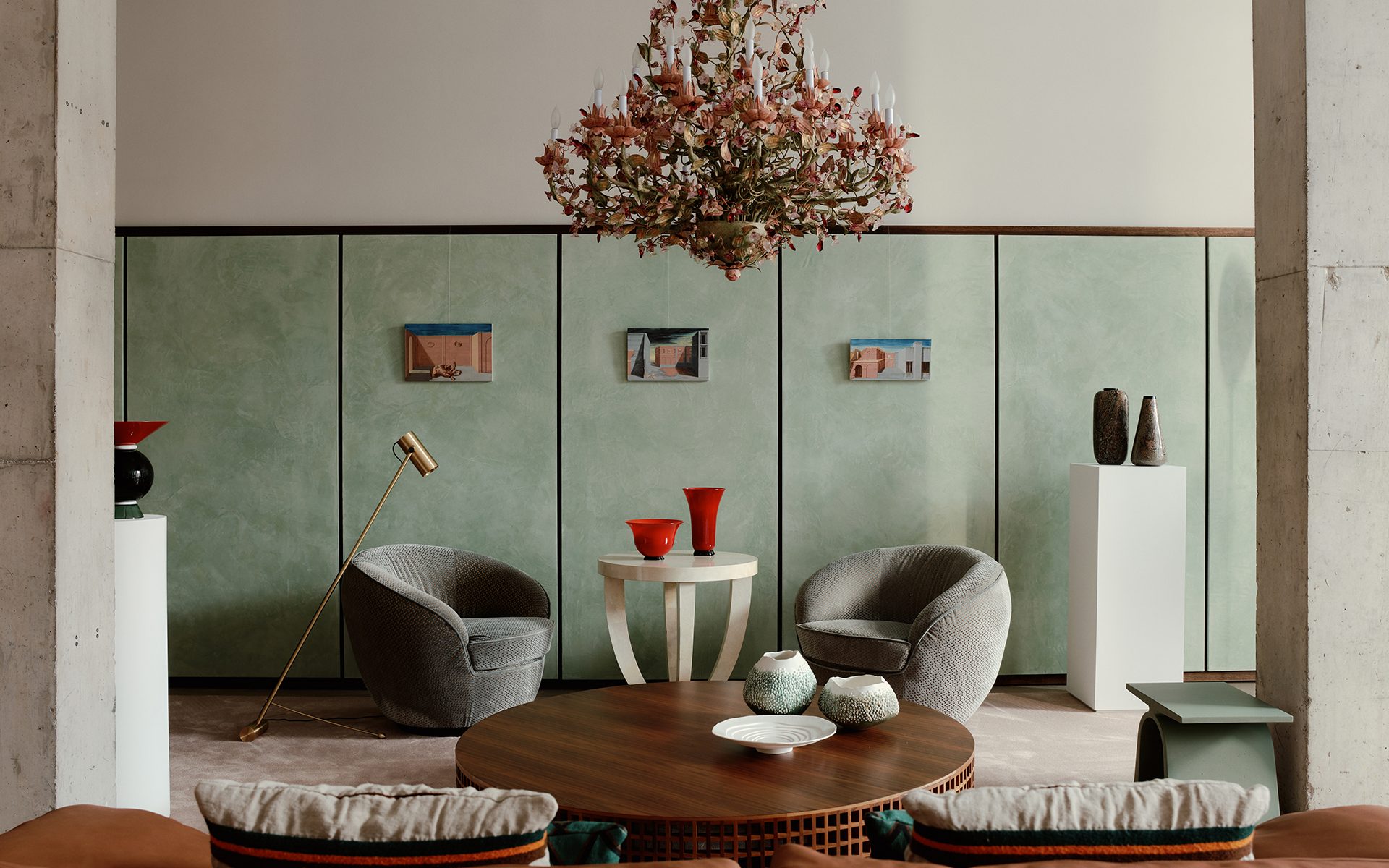 Artemest Galleria in New York Unveils Exhibition Spotlighting the Best of Italian Design
Acclaimed architect and designer Samuele Brianza curated the show, which features sculptural furnishings and ornate lighting mixed with a thoughtful collection of art and accent pieces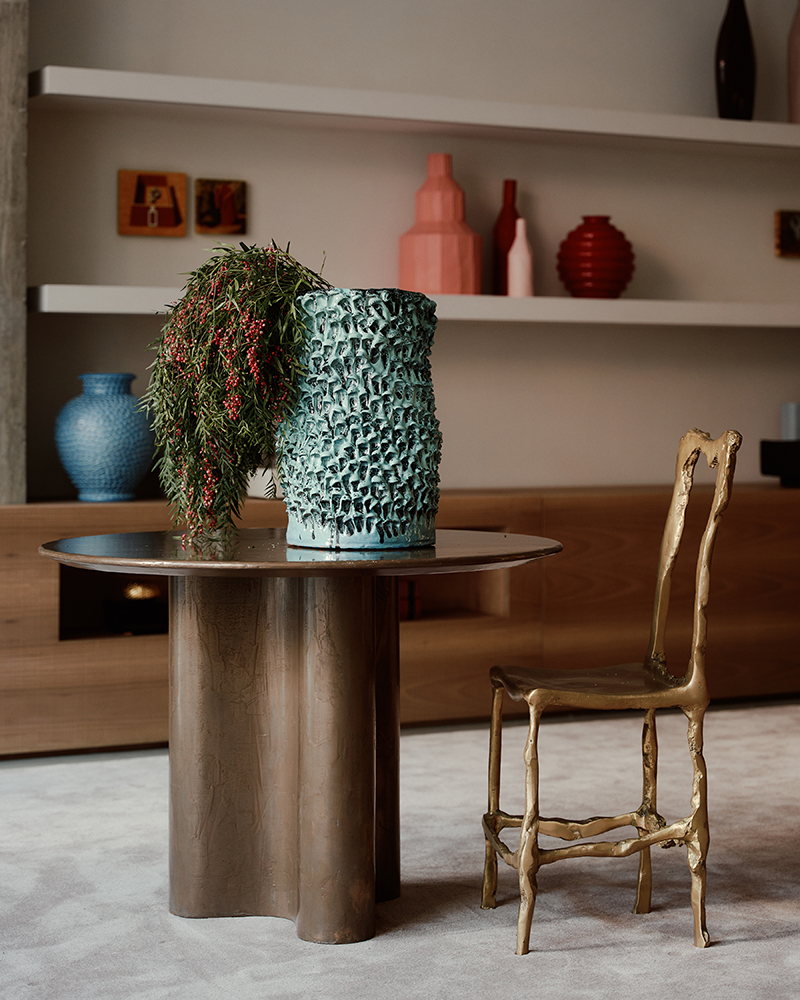 Italian designer Samuele Brianza is known for the imaginative spaces he crafts for fashion-forward luxury brands such as Bulgari, Armani, and Diane von Furstenberg as well as Tiffany & Co., where he was Global VP for Store Design and Planning. Now, he's turned his visionary perspective towards Artemest Galleria in New York, where he's collaborated with Artemest founder, Ippolita Rostagno, for "Essenza Italiana," a new exhibition spotlighting the best of Italian design.
"It's a celebration of the Italian sense of beauty where craftsmanship, materials, and attention to the finest details evoke a connection between timeless memories and a vision for contemporary elegance," says Brianza of the installation, that's on view at Artemest Galleria's Chelsea location.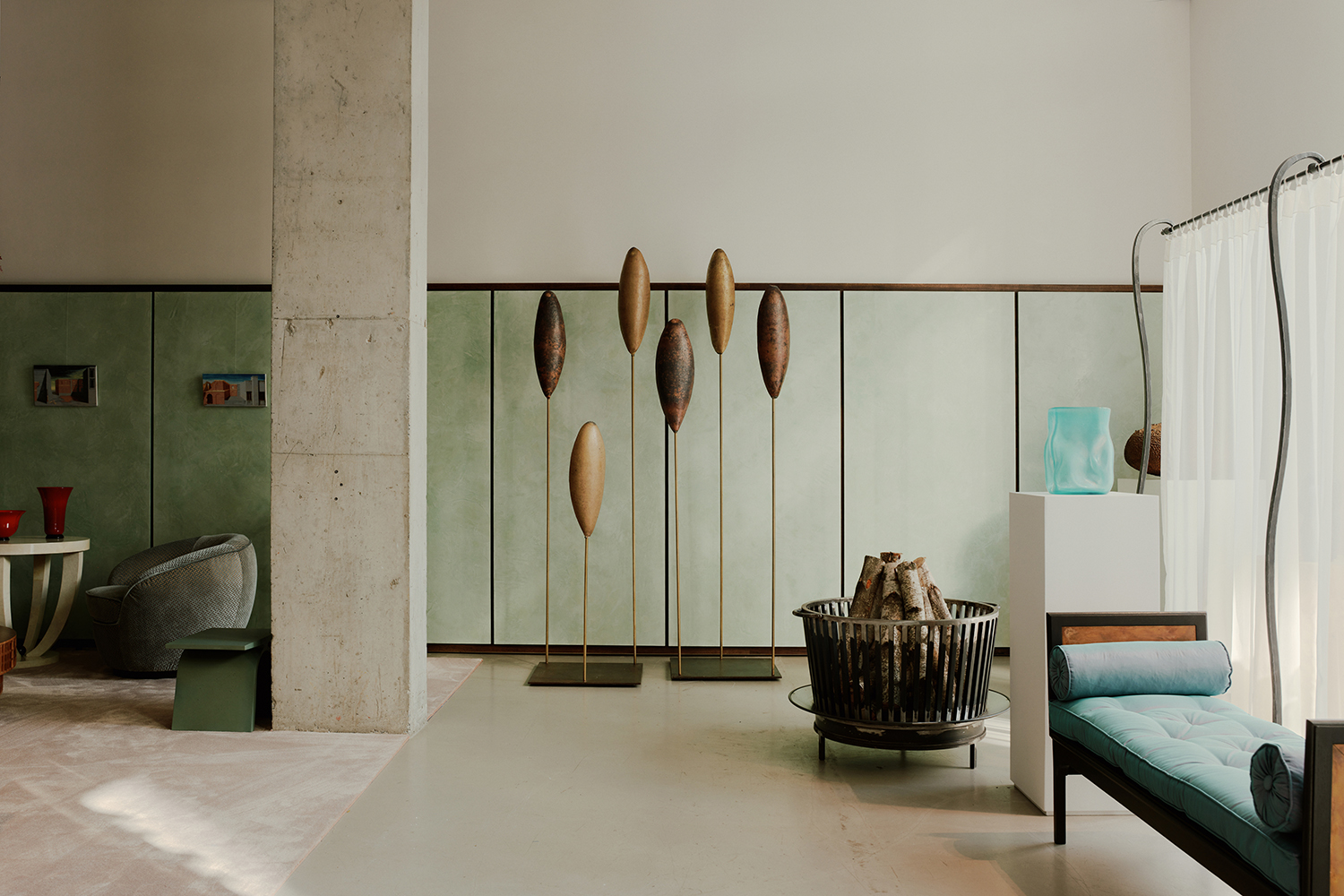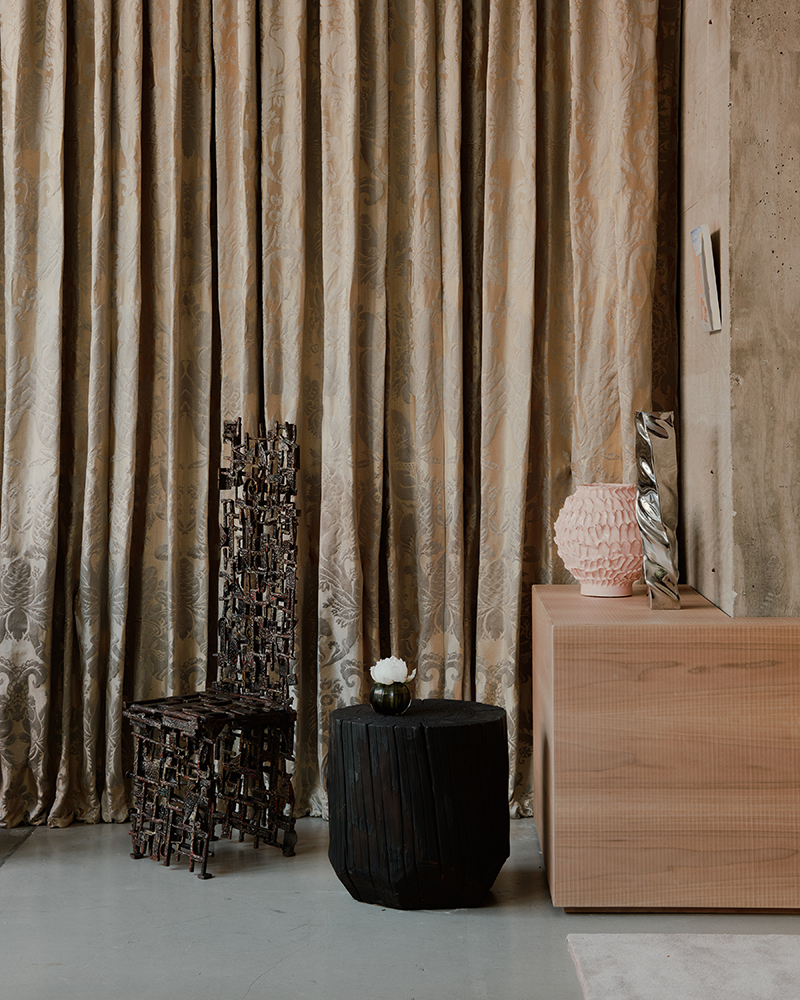 "'Essenza Italiana' is that joyful feeling that envelops you when you are in Italy, a sort of emotional certainty that beauty matters," Rostagno tells Galerie. "The casual way in which everything is put together, art and found objects, food and wine, old architecture and modern furniture, that makes you instantly nostalgic for a culture that puts pleasure at the center of the human experience."
Pieces by more than 50 Italian designers and artisans are on view in the 5,000-square-foot location. Included in the selling exhibition are visually arresting sculptures, like Migrazione di Tonni by Sicilian artist Sergio Fiorentino that channels a school of tuna into a graceful work of ceramic forms on a lithe frame of brass and embossed copper. The work accents a vignette of pieces by Umbria maker B.B. for Reschio, namely a funky recamier chair in a cornflower blue silk taffeta that's juxtaposed against a muscular steel fire pit, already set for a chilly evening under the stars.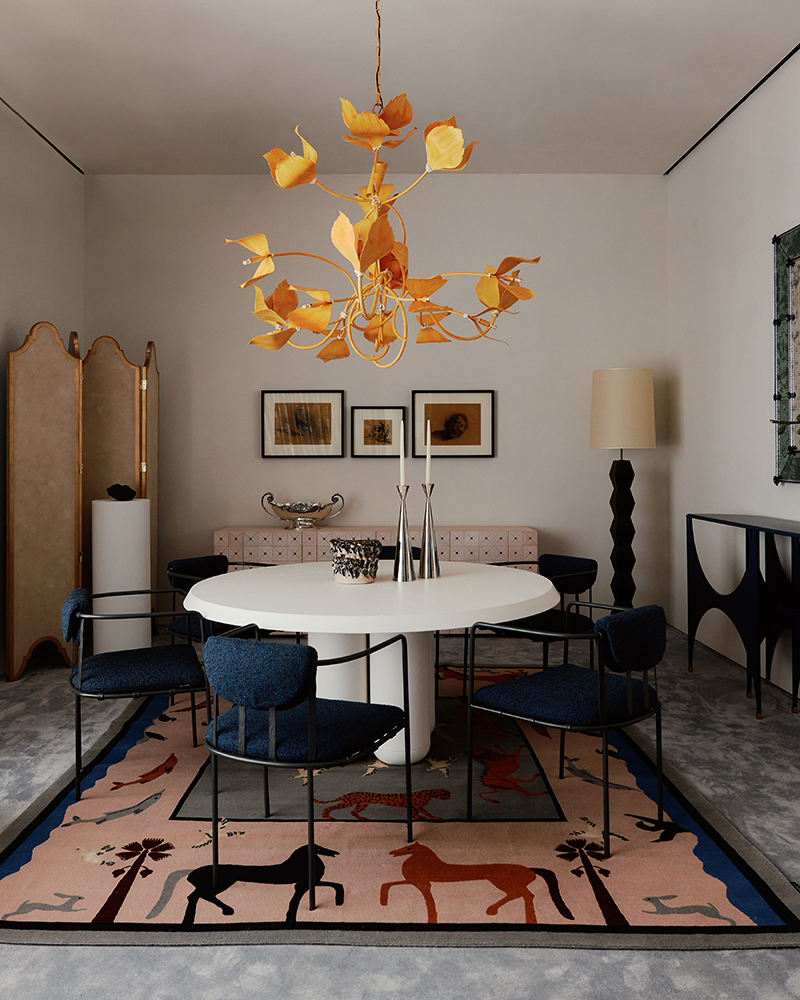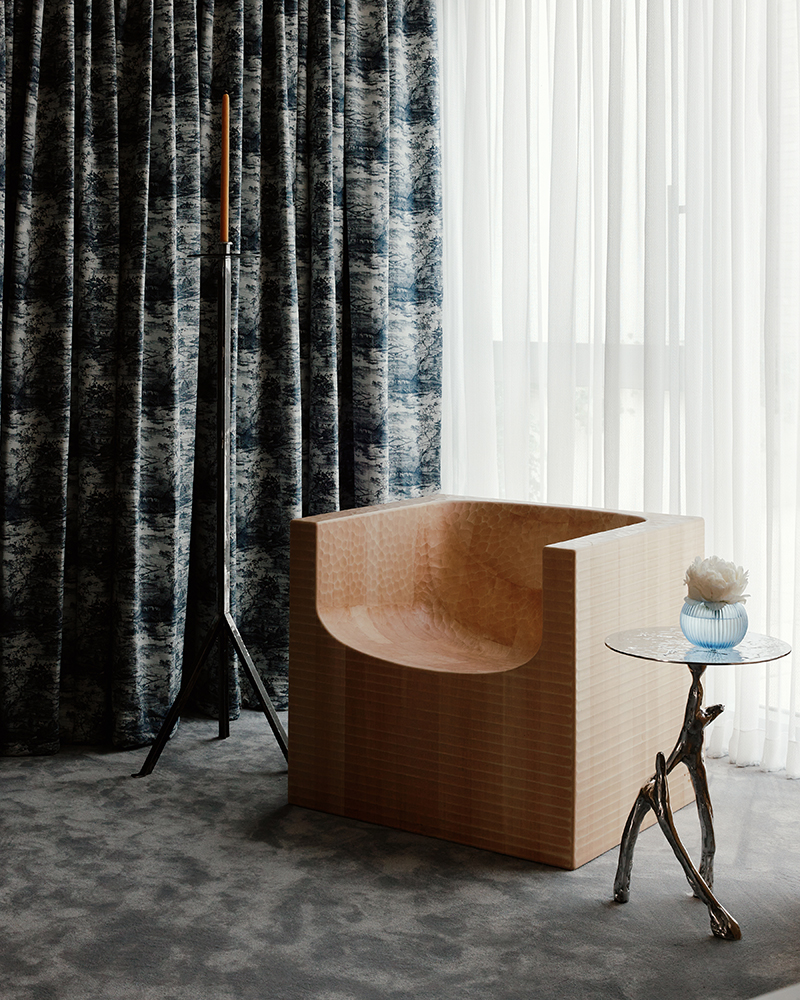 As the gallery unfolds, artfully arranged couplings display more fantastical works of Italian design. In one area, a Cimento dining table, surmounted by a willowy Officina Ciani chandelier, is surrounded by Dante Negro chairs atop a handwoven rug of various animals from Boralevi Firenze. A structured Giuseppe Rivadossi dresser occupies one wall space between a geometric Fratelli Boffi floor lamp and Porte Italia room divider with undulating edges enhanced with a dazzling gold leaf.
"Working between Milan and my home base of Manhattan gives me a unique and very global perspective on what Italian design means and how we can communicate this ethos in just one exhibition," says Brianza in a statement. "I focused on the core values intrinsic to Italian beauty and the tectonic value between architecture, design, and even fashion, and how they relate. To truly capture the essence of Italian beauty in design, I considered the elements of tactile and visual nuances, striking the delicate balance between form, function, irony and memory."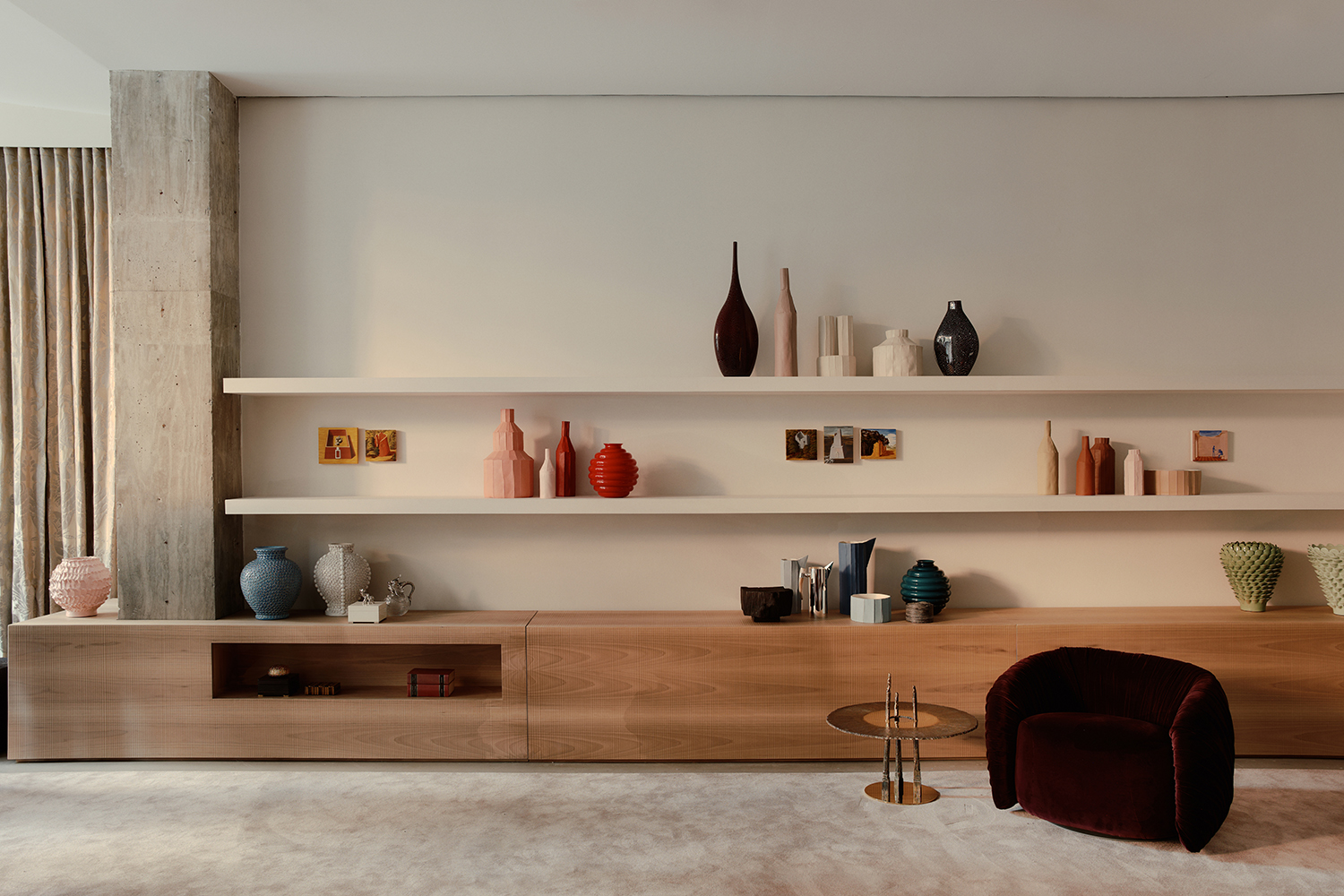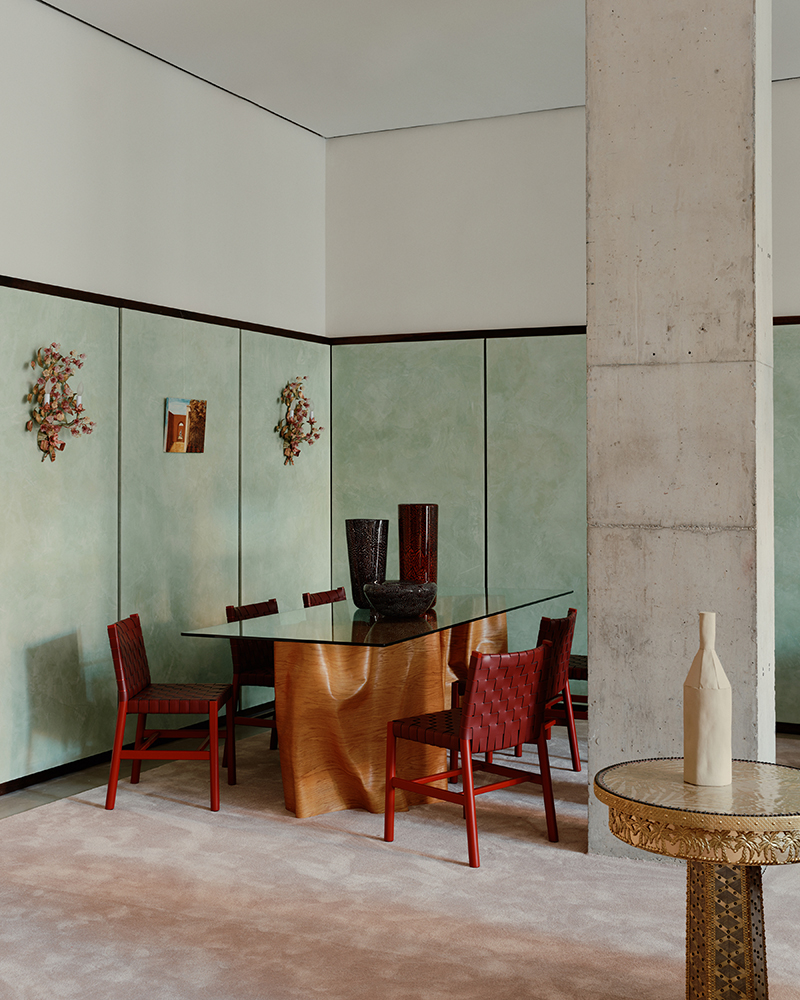 The gallery itself received a refresh to offer a soothing envelope for the display of creative works. Lime-washed walls that nod to the design style of Milan are enhanced with polished stucco Veneziano surfaces framed in waxed oak. Rubelli and Bevilacqua fabrics support the neutral palette of earthy hues that pay homage to the Tuscan landscape. Materiality reigns supreme with works in ceramic, Murano glass, silver, and more dotting the interior. Adding the finishing touch to the residential-style vignettes are a collection of artworks by Antonio Fabozzi, curated by contemporary art dealer Samuele Visentin.
"I focused on the core values intrinsic to Italian beauty"

Samuele Brianza
"We want people to immerse themselves in the Artemest world, and know that every time they visit the gallery, they will discover new pieces and learn a new story," Rostagno says in a statement. "Through Samuele Brianza's keen eye for design, Artemest has transformed this space into an impactful showcase where design professionals and connoisseurs can indulge in the sense of beauty that is so particular to Italian design—a concept that has been center to the galleria's new design."
Next Post