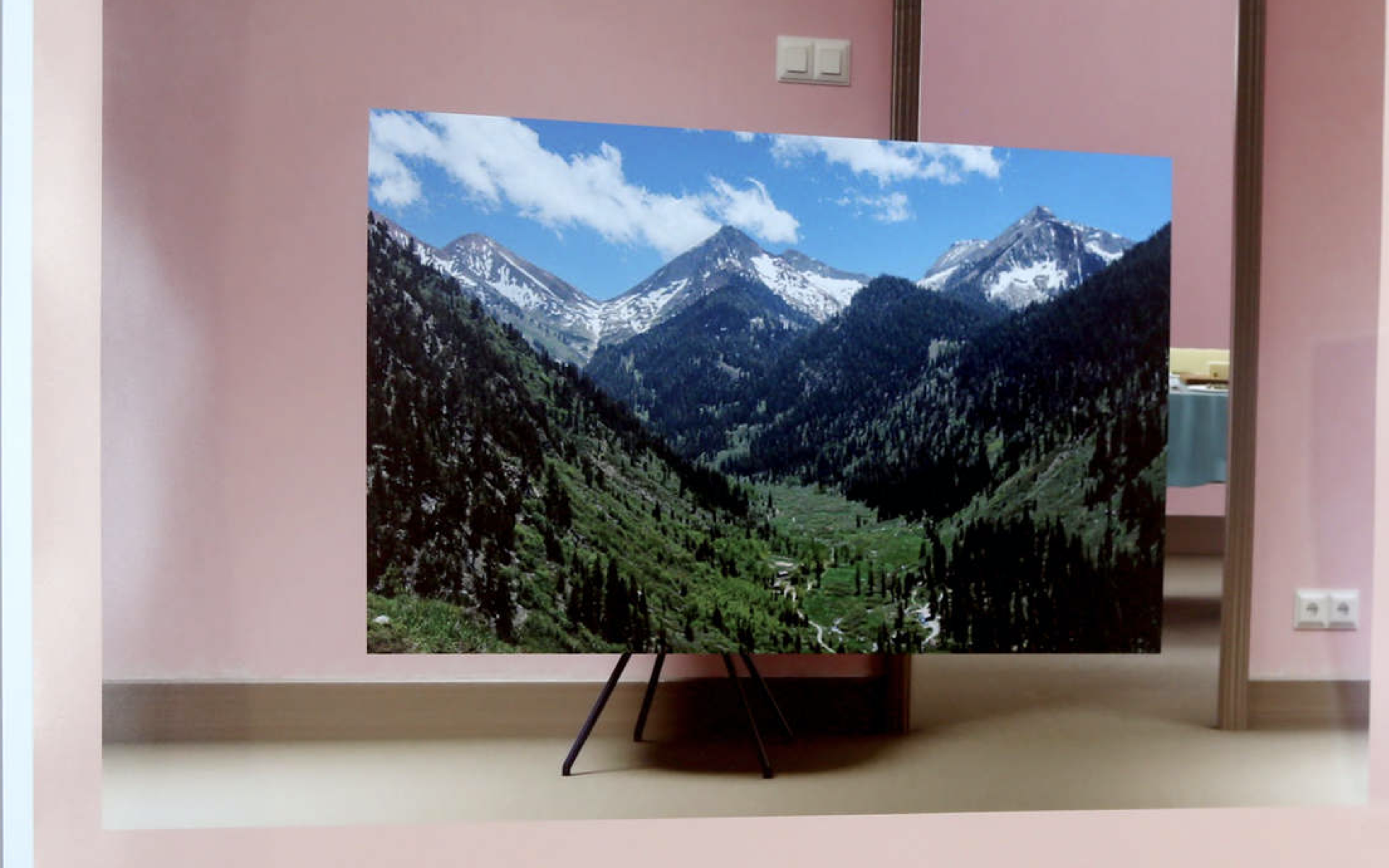 An Art Health Spa Opens in New York this Summer
Art as therapy takes on a whole new meaning in this boundary-pushing Brooklyn exhibition
This summer, one Brooklyn art space is offering a spin on the idea of art therapy. Through September 15, Trestle Projects transforms into an "alternative spa," exhibiting multi-sensory, multimedia artworks that aim to calm viewers, enhance interpersonal connection, and offer a mental cleanse.
The show recalls other contemporary artists' recent efforts to inject tranquility into New York gallery spaces. Last summer, Simone Leigh presented "The Waiting Room" at the New Museum, which hosted such courses as "Guided Meditation for Black Lives Matter" and "Community Acupuncture" throughout its duration. At the Whitney Biennial, Asad Raza's artwork Root sequence. Mother tongue offered visitors a respite from the show's violent, disturbing work in the form of an indoor, 26-tree forest.   
Trestle's exhibition, dubbed "The Soothing Center," curated by Jesse Bandler Firestone, debuted at the Satellite Art Show during Miami Art Week last winter. Firestone says it's about "experiences that force you to think consciously about how you're breathing, what you're smelling, how you're smelling it, how your body is oriented in space, how you respond to certain media."
Thirteen artists, duos, and collectives present multimedia work with sculptural, craft, performance, and installation elements. Wiena Lin and Ayodamola Tanimowo Okunseinde are exhibiting wearable talismans made of silicone crystals, animal bones, and discarded pieces of old technology that act as functional jewelry with a twist. They track your heart rate and can send a distress signal to other talismans. The artists originally created these pieces as part of a safe communication system for minority groups who didn't feel comfortable calling the police.
Programming will include a couples therapy session with Keren Moscovitch, a PhD candidate who studies intimacy. Participating partners will suspend cylindrical forms called cannulas between their bodies, syncing their movements and breathing with each other. Mattia Casalegno's masks allow participants to listen to the sound of their own breathing, prompting a better understanding of their bodies and rhythms. Moscovitch and Casalegno initially designed these works for very different contexts; the former first exhibited the performance at the Anarchist Art Fair, while the latter intended his masks to reference BDSM culture.
The Material Girls' No New Forms installation includes a fuzzy stair railing, three projections of water-related imagery, and a meditative sound recording, all accompanied by a locally-produced custom scent called "Sexy Beach." The smell changes over time, beginning strong and alcoholic and gradually becoming more calming. All elements aim to soothe the body into a slower state. "It feels sort of like this steam bath," Firestone describes. The Institute for New Feeling contributes a series of video mediations, while MJ Caselden will exhibit a sound sculpture that can induce hypnagogic states (what you feel before falling asleep).
Firestone calls the exhibition "an archive of artists and practitioners who are working at the intersection of experimental science, wellness, and capitalism to create these scenarios in which the body can be restored and renewed." Plans for the future include potentially taking over actual wellness centers as an alternative service (Brooklyn's Wythe Hotel, for example), and perhaps even a eucalyptus hut.
"People need a space to recalibrate how they are oriented with media and with stimuli in a relaxing manner," the curator says. "In a way that's not so triggering or even aggressive."
"The Soothing Center" runs through September 15 at Trestle Gallery, Brooklyn, New York. trestlegallery.org
Next Post