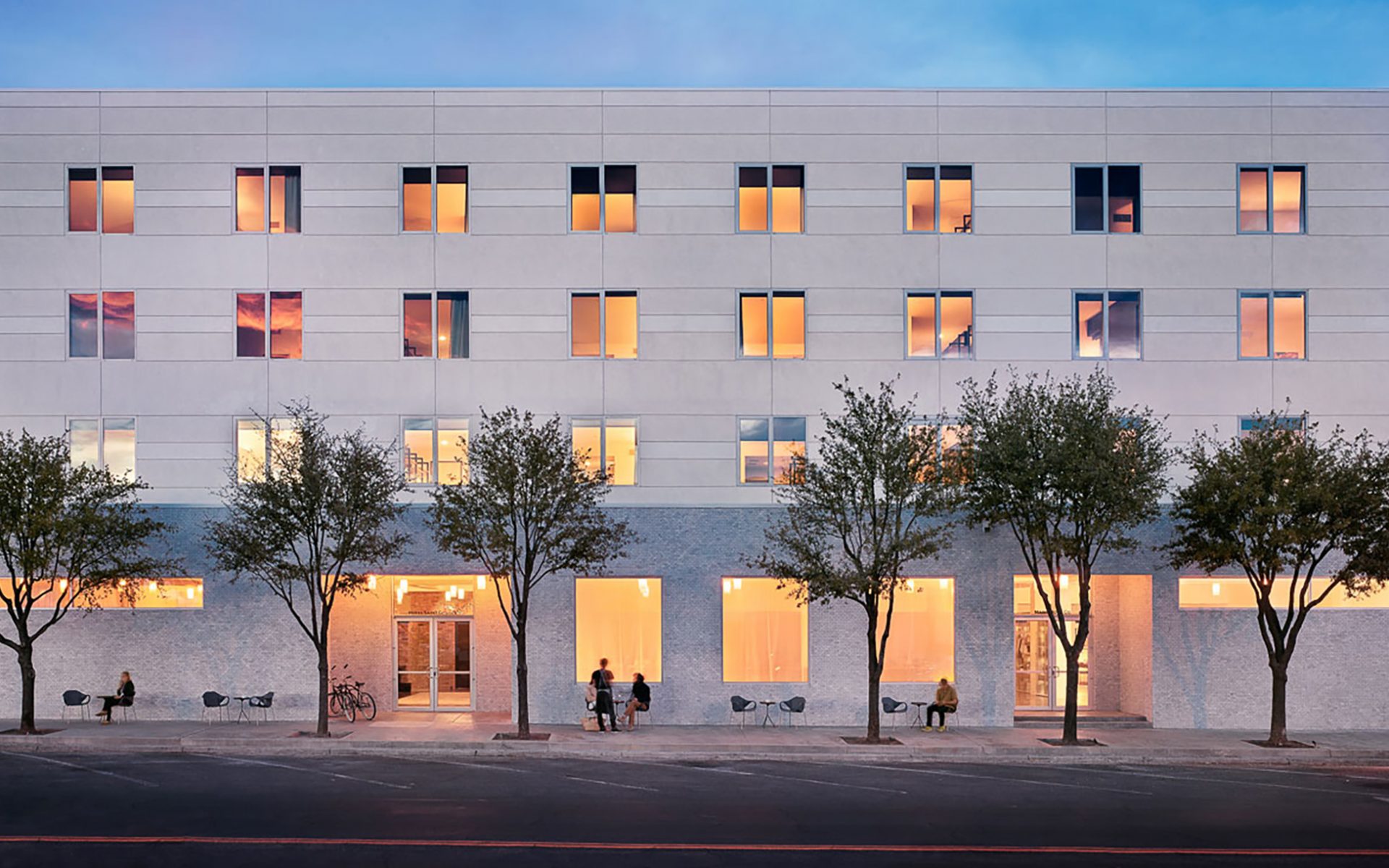 Marfa to Host First Art Fair, in 2019
The West Texas arts mecca will welcome ten galleries from around the world for an inaugural fair next spring
Artists and collectors from around the world travel to the tiny West Texas town of Marfa, seeking to understand its mystifying allure. They'll have even more reason to visit next spring, when the remote desert enclave launches its own art fair, the Marfa Invitational. The founders are Michael Phelan, an artist who runs Marfa's United Artists Ltd. Gallery, and Kenneth Bauso, who will serve as the event's chief financial officer.
The fair plans to invite ten galleries of varying sizes to select a single artist's work to exhibit at the Hotel Saint George, which opened in 2016. While the list of exhibitors hasn't been confirmed yet, it's likely that the invited galleries will have locations in major cities such as New York, Los Angeles, Chicago, Austin, London, and Paris.
Recommended: 9 Shows by Women Artists That Dominate the Fall Exhibitions in New York
"I was really interested in seeing and viewing artists outside of the commercial context of New York and L.A.," Phelan told ARTnews, which broke the story. "When you're in Marfa, it's really this kind of immersive experience where you have time to look at the works. What I wanted to create with the fair is a similar model."
The fair is set to take place April 4–7, 2019, at the Hotel Saint George, 105 South Highland Avenue, Marfa, Texas. 
Next Post