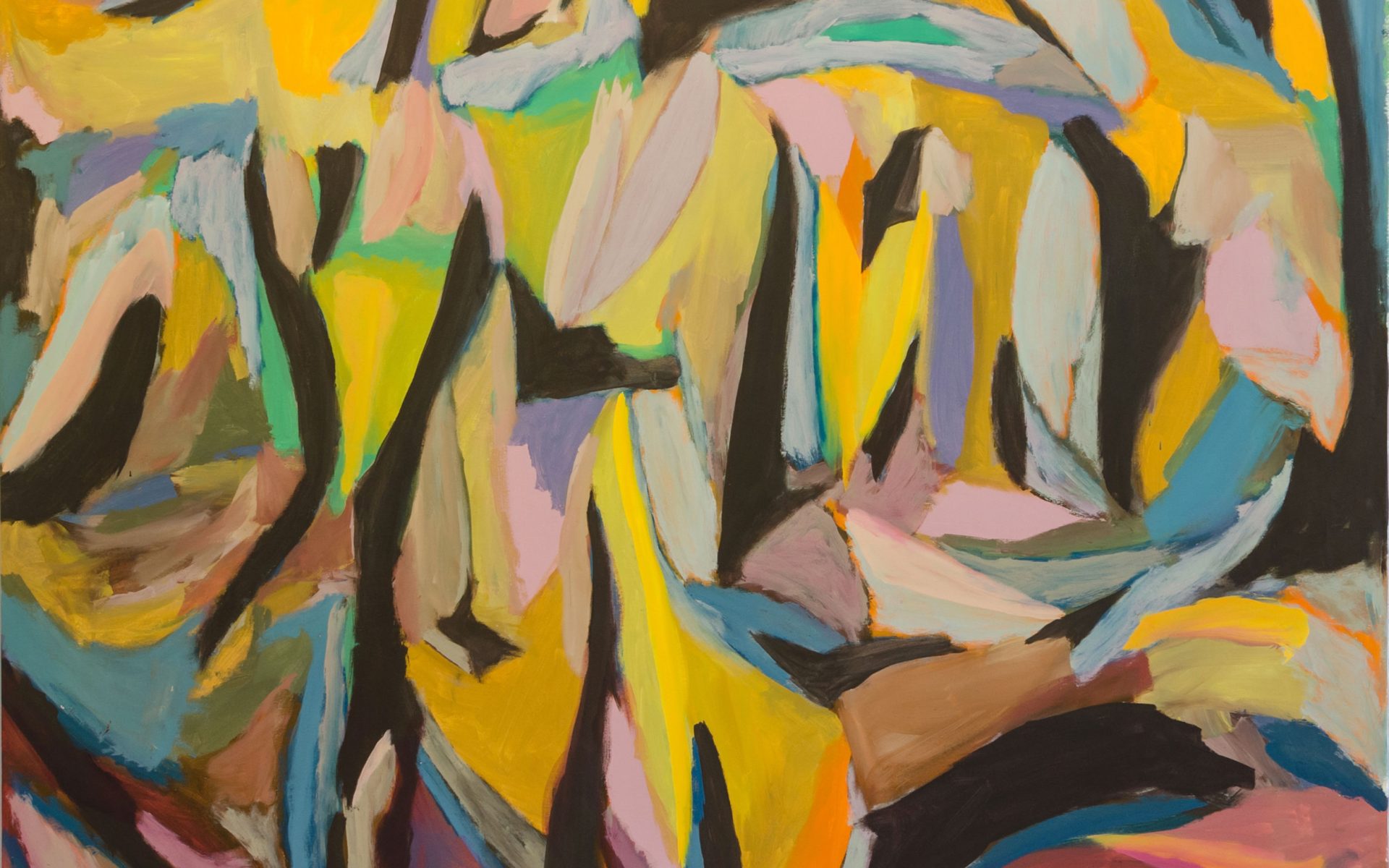 The Ultimate Guide to Art Dubai 2018
From March 21–24, the 12th edition of the fair shines a spotlight on Modern African and Arab art, solo and duo-artist presentations, and pioneering female talents
For one week in March, bookended by New York's Armory Show and Art Basel Hong Kong, and running simultaneous to the first edition of the Lahore Biennale (March 18–31), Art Dubai welcomes the international art crowd to sample its growing mix of regional and global names. A historic center of trade between the Far East, North Africa, and the West, the city's strategic location continues to bridge various cultures from around the world.
Diversity is the name of the game for this year's fair, which is hosting 105 galleries from 48 counties spanning its Modern and Contemporary sections, making it the largest edition to date. Now in her second year as fair director, Myrna Ayad, former editor of Dubai-based arts magazine Canvas, says that diversity is key for this year's fair. From Argentina to Peru, Beirut to Jeddah, Accra to Addis Ababa, Delhi to Lahore and more, the world joins hands at Art Dubai.
Ayad likens the fair to to a "culture trip," as there's something for everyone: intellectual stimulation, visual entertainment, as well as academic debate. Alongside the fair's 77 returning galleries, 28 first-time exhibitors will hold court, while the fair continues to present a mix of smaller regional set-ups interspersed with some heavy-weight names, such as London's Victoria Miro Gallery and New York and Aspen–based Marianne Boesky Gallery, and Paris-based Galerie Lelong & Co. Yet what makes Art Dubai always standout is exactly this emphasis on community and diversity. From Karachi's Canvas Gallery, Ramallah's Gallery One and Zawyeh Gallery, VOICE Gallery from Marrakech, Kolkata's Experimenter, Accra's Gallery 1957 and Vermelho coming all the way from São Paulo, it's the discovery of such a plethora of contemporary art from around the world that makes Art Dubai so rich.
In tune with the international rage for African art, this year brings 11 galleries that specialize in the subject area, from Europe, America, and Africa representing multidisciplinary artists from Cameroon, Nigeria, Ethiopia, and Togo. First-time participant Addis Fine Art will present a two-artist booth revealing the vibrant digital prints of Ethiopian photographer Girma Berta and Ethiopian-born, San Francisco–based Wosene Worke Kosrof, presenting work that attempts to transform his native Amharic script into abstract art.
Another freshman participant, Accra-based Gallery 1957, shows the work of Togolese artist Modupeola Fadugba, whose poignant imagery of graceful swimmers is symbolic of her own personal journey. Returning from London, TAFETA will present a solo booth of works on paper and sculpture by Nigerian-born Victor Ekpuk who ponders the multifaceted subjects of gender, politics and culture in his multimedia oeuvre. And at Paris's Galerie Polaris, Moroccan-French artist Sara Ouhaddou explores issues related to the role of craftsmanship in Arab heritage and cultural identity in intricate embroideries that were inspired by her visits to Moroccan villages.
A standout section this year is Art Dubai Modern, which presents museum-quality work by masters from the Middle East, Africa, and South Asia, spanning the 20th century. This year's fair welcomes 16 galleries from 14 countries showcasing solo, two-artist and group exhibitions. Located a short walk away from the contemporary section in Madinat Jumeirah in Mina A' Salam, this is where art history is told and retold.
"It is very exciting for us to witness the growing appreciation of Modern Masters from the region, and we are pleased to be the only platform in the world to showcase these museum-quality pieces in our largest-ever Modern section, which has been the most oversubscribed edition to date," says Ayad. "Serving as an educational platform and theoretical framework for the works on show, Art Dubai Modern will be accompanied by our second annual Modern Symposium at the fair this year."
Participating galleries include Beirut's Agial Gallery presenting the works of Gebran Tarazi and Shakir Hassan Al Said; Tehran's Aria Gallery, offering a group show of works by Iranian artists, including Bahman Mohasses, Farideh Lashaei, Sohrab Sepehri, and Manouchehr Yektaei, among others; Wadi Finan Art Gallery from Amman; Cairo-based Ubuntu Gallery and Karim Francis; Dubai and Tunis-based El Marsa, and London's Grosvenor Gallery, to name a few.
The Modern section is accompanied by the non-selling exhibition, curated by Sam Bardaouil and Till Fellrath and exclusively supported by the Misk Art Institute, comprising over 70 works from five distinct art schools over five decades in five cities of the Arab world.
"Though we are newly inaugurated, our focus does not depart from the past; instead, we embrace regional art histories and cultural archives as the substantial and essential foundations of sustainable future growth," said Ahmed Mater, director of the Misk Art Institute. Art Dubai's partnership with the Institute, founded in 2017 in order to encourage artistic production in Saudi Arabia and the wider Middle East region, manifests itself predominantly across the Modern section, as well as through the exclusive preview screening of Reframe Saudi, a virtual reality film directed by Matteo Lonardi and produced by CULTURUNNERS.
"We are delighted to partner with the Misk Art Institute, an organization which shares our support for educational initiatives in the arts and culture sector," said Ayad. "No doubt, Misk's activations in both the Contemporary hall by way of VR presentations, and the Modern hall through its support of the exhibition, will augment the overall visitor experience to the fair."
Another exciting addition this year is Residents, a new gallery program dedicated to solo presentations from invited galleries whose artists engage in a 4-8 week residency in the U.A.E. "Residents, a pioneering and unique platform that brings together different energies, synergies, geographies, and artistic practices, which one doesn't usually see together in one place," says Pablo Del Val, Art Dubai's International Director. "Artists selected produce their work at art facilities such as Tashkeel and Warehouse421 whereby they immerse themselves in the local art scene to develop art that merges their practice with their surroundings.
The final works will be shown by the artists and their respective galleries in a new exhibition space between the fair's two Contemporary gallery halls. Artists participating in Residents include German-Ghanaian artist Zohra Opoku exhibiting with Seattle-based Mariane Ibrahim Gallery; Japanese artist Yasuaki Onishi showing with The Mine; Yogyakarta-based Iabadiou Piko exhibiting with Orbital Dago; and Nigerian artist Victor Ehikhamenor showing with London's Tyburn Gallery.
Residents is about connecting the world to the U.A.E. Through these artists' works, inspired and influenced by their stay in the country, artistic and cultural dialogue is fostered between artists, the local community and the wider international art world. "The artists will immerse themselves in the local culture and plan to use materials sourced in the U.A.E.; it will be extremely interesting to see how this influence will manifest itself in the works produced for the fair," adds Del Val. "In the final exhibition at Art Dubai, visitors can expect a powerful display, in which each work tells its own story—one of blending in and belonging—not unfamiliar to those living in the UAE." Perhaps we can say that all roads now lead to Dubai. Here's to this edition of Art Dubai and its multicultural vision. artdubai.ae.
Next Post