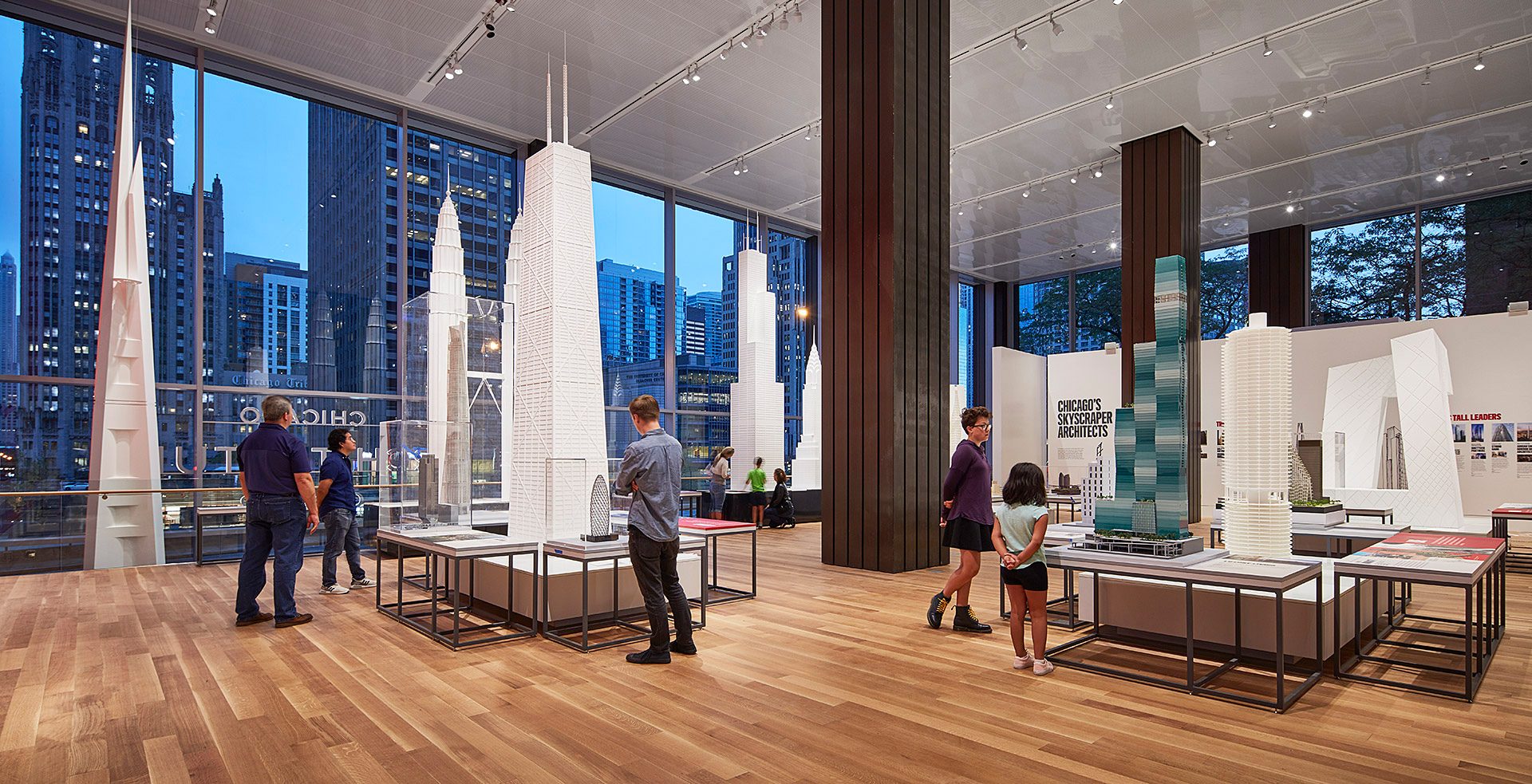 Galerie's Weekly Art and Design Industry News Brief
Here's the week's news you need to know, from Chicago's latest cultural destination to a new executive director at the National Arts Club
Here are this week's must-read news stories in the fields of art and design.
1. Chicago Architecture Center debuts

The Chicago Architecture Foundation officially became the Chicago Architecture Center on August 31, with the opening of a 20,000-square-foot exhibition space designed by Adrian Smith + Gordon Gill. Fittingly, the center occupies two floors of a midcentury skyscraper masterminded by legendary architect Mies van der Rohe and includes an expanded version of the foundation's famed Chicago Model (now boasting 4,250 miniature buildings). The second-floor gallery, built for rotating exhibitions, is currently occupied by "Building Tall," a show featuring iconic towers around the world, including a 36-foot-tall model of the Jeddah Tower under construction in Saudi Arabia.
 2. Fire at Brazil's National Museum
The 200-year-old National Museum of Brazil in Rio de Janeiro was devastated by a fire on Sunday. The fire destroyed 90 percent of the museum's collection, including what were believed to be the oldest human remains ever found in the Americas.
3. The National Arts Club appoints new executive director
The esteemed National Arts Club, based in New York, announced this week that it has appointed Ben Hartley as executive director. "I'm overjoyed to be joining the National Arts Club. Where else can you examine, foster, and promote art forms from so many perspectives and in such great depth?" Hartley said in a statement. "I'm honored to join such a historic and important institution at such an exciting time."
Recommended: Art Basel Cities Kicks Off in Buenos Aires
Recommended: The Hirshhorn Museum Gets a Major Trove of Works by Marcel Duchamp
4. Blu Dot partners with LAND Gallery on limited-edition collection
The LAND Gallery & Studio for Blu Dot collection launched this week and includes prints, a rug, a vase, and the iconic Blu Dot Real Good Chair, featuring original designs by LAND Gallery artists. All profits will go directly to the artists and the gallery.
5. Creative Time announces cochairs for its inaugural gala
Creative Time, the public art organization, has announced that Mary Kate Olsen and Olivier Sarkozy, Jon Neidich and Alessandra Brawn, and Alexandre de Betak and Sofia Sanchez de Betak will chair its first gala on October 11. The event will honor artist Pedro Reyes.
Next Post