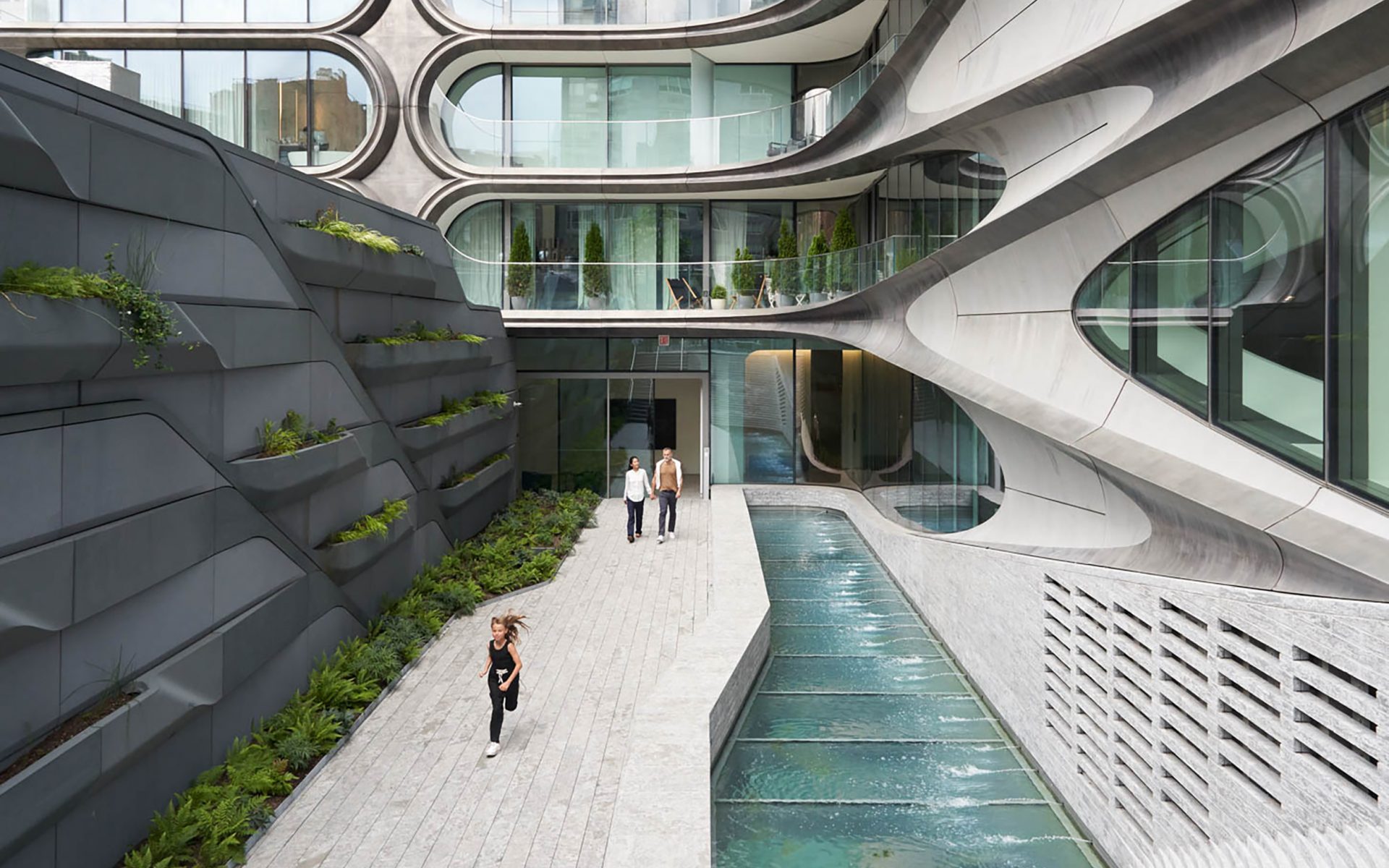 Galerie's Weekly Art and Design Industry News Brief
Here's the week's news you need to know, from the record Hockney sale to the bid to control Zaha Hadid's estate
Here are this week's must-read news stories in the fields of art and design.
1. A record-setting week for the art market 
A flurry of auctions this week resulted in several record breaking sales including the $91.9 million sale of Edward Hopper's Chop Suey and the $90.3 million sale of David Hockney's Portrait of an Artist (Pool With Two Figures), which led Hockney to be crowned the most expensive living artist in the world.
Recommended: Designers Weigh In on the Rise of the Open-Plan Kitchen
2. A legal battle to control the estate of Zaha Hadid has begun
Friends and family of late architect Zaha Hadid are to fight over her legacy in court, after her former business partner Patrik Schumacher issued a claim in a London court to become sole executor of her estate. Schumacher, one of four people appointed by the late Hadid to take responsibility for her estate, has begun court proceedings to have the other three — developer Peter Palumbo, Hadid's niece Rana, and artist Brian Clarke — removed as executors, making him in control.
4. MOCA announces five new board members
The Board of Trustees of The Museum of Contemporary Art, Los Angeles (MOCA), announced the addition of five new members: Dr. Adrian Cheng, Marina Kellen French, Simon Mordant, Sean Parker, and Julia Stoschek.
Recommended: Could Amazon's Arrival in New York Cause a Real Estate Boom?
5. MoMA PS1 art handlers and maintenance workers plan protest of unfair wages
On Sunday, a group of installers and maintenance workers belonging to the union Local 30 plan to hold an action at the entrance to MoMA PS1 in Queens, New York. The event is being staged to draw attention to their ongoing negotiations over their wages at the museum, which they say are unfairly low and unequal to those being paid to their colleagues at the Museum of Modern Art.
6. 
Louvre Abu Dhabi draws one million people in debut year
In its first year, the Louvre Abu Dhabi drew more than a million visitors to its dome-shaped museum that features treasures by Leonardo da Vinci and Vincent van Gogh on loan from the collections of French institutions.
Next Post