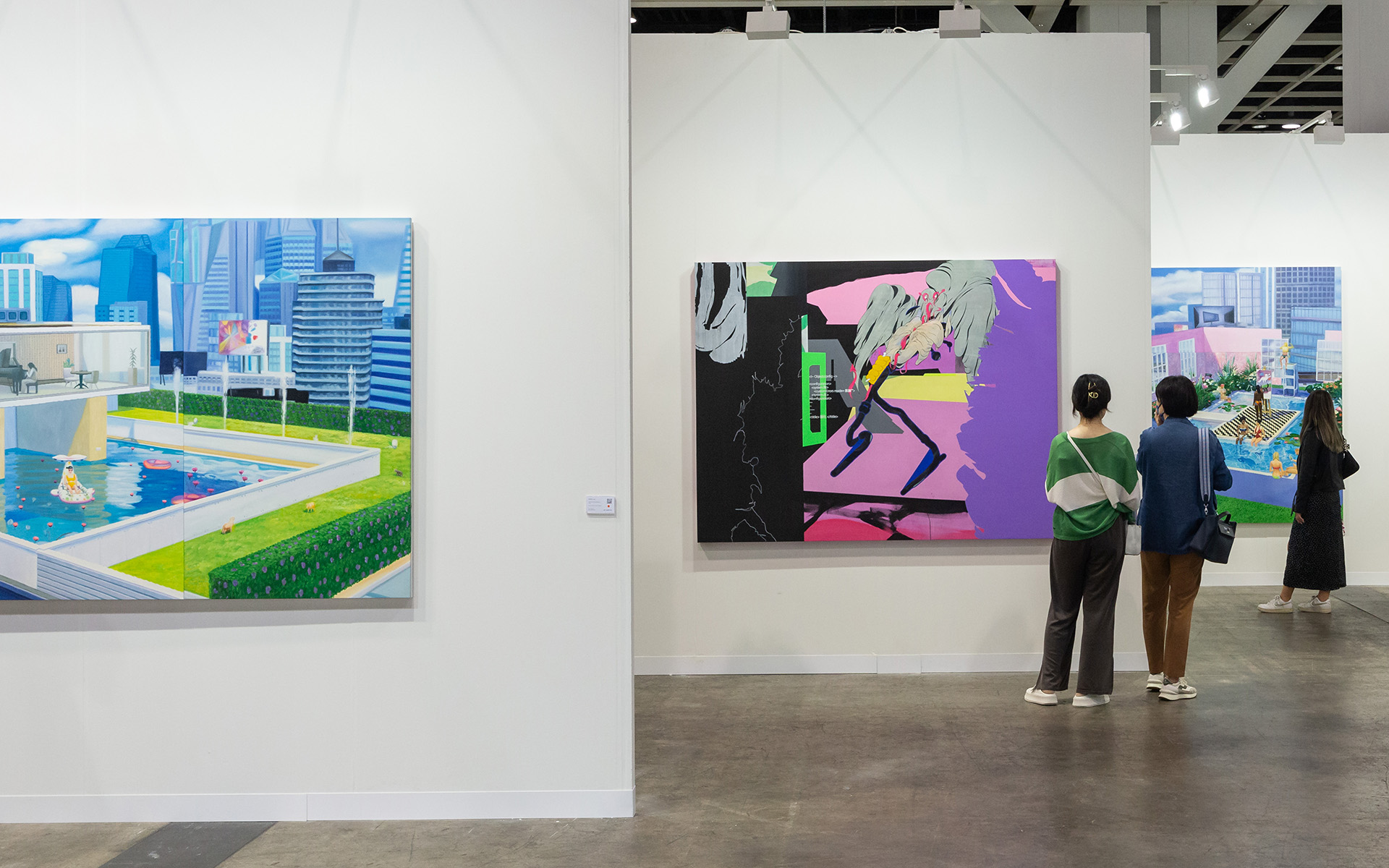 How Art Basel Hong Kong Signals a Comeback for Asia's Long Revered Art Hub
The fair returns from March 21-25, with swift sales, largely to collectors from mainland China
The whirlwind stream of endless parties, fancy dinners, and gallery openings are back in Hong Kong with sleekly dressed Asian collectors mingling with their international counterparts for the 10th edition of Hong Kong Art Basel. Amid the storm of art world glamour that has taken over Hong Kong this week, long revered as the crown jewel of the Asian art world, one might easily forget the draconian coronavirus restrictions and political turmoil that beset the city until recently.
After years of disruptions, the fair has returned on a full-fledged scale marking a bid for Hong Kong's revival as the preeminent Asian art hub. It has done so royally. This year, 177 galleries are taking part, up from the 130 exhibitors in 2022, making it its largest fair in Hong Kong since 2019. Two thirds of exhibitors have spaces in Asia, among which are 28 Japanese galleries, up from 19 last year, 19 Korean galleries and 33 from Hong Kong. Among these are 22 new participants, including Whistle from Seoul and Gallery Vacancy from Shanghai.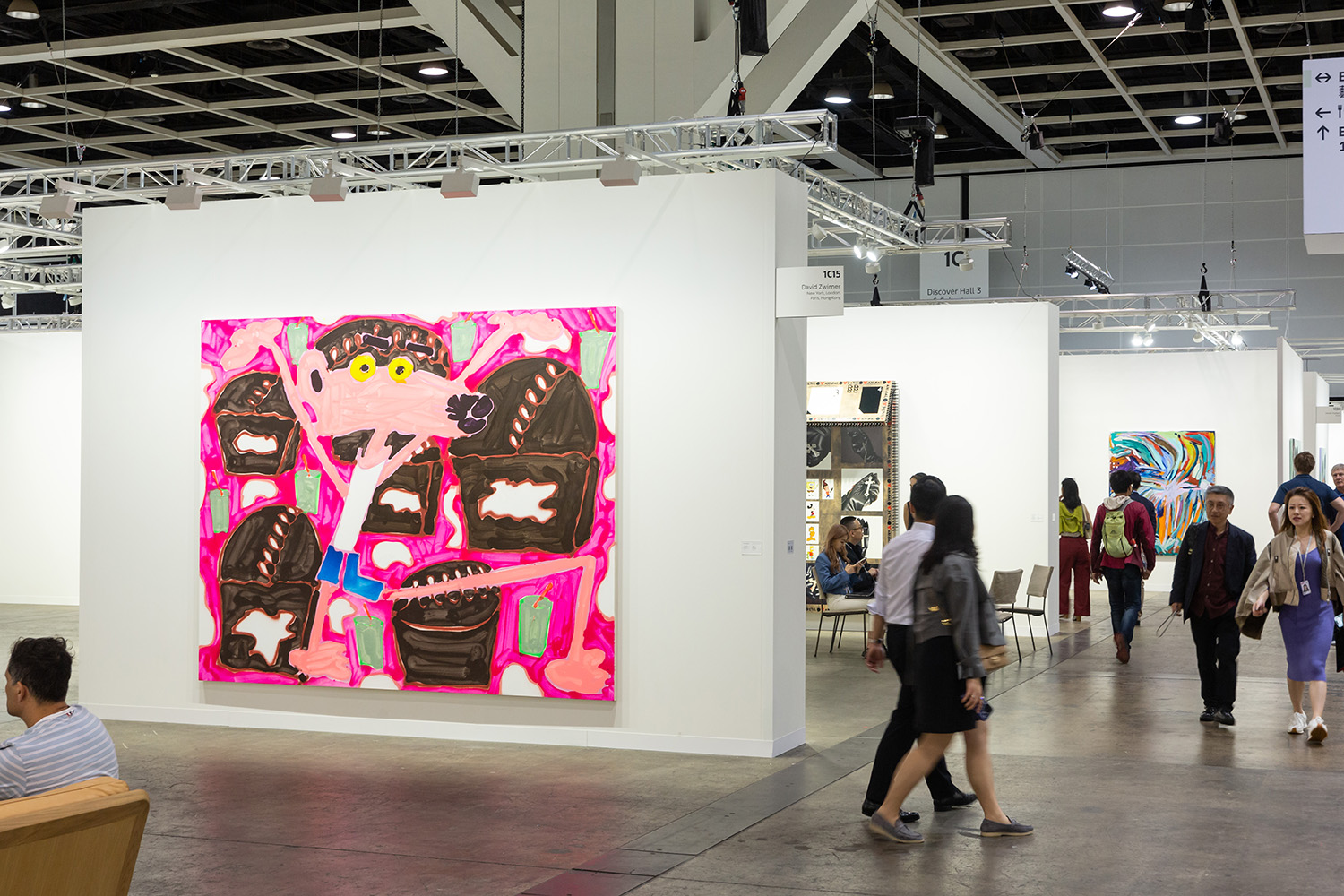 "Hong Kong has long been the destination Asians travel to, but we couldn't receive guests for the past three years," Angelle Siyang-Le, the fair's new director told Galerie. "The cultural landscape in the city has also expanded without international guests witnessing it." In 2021, the long-awaited M+ visual culture museum designed by Swiss architecture firm Herzog & de Meuron opened, followed by Kong Palace Museum in July 2022. "Culturally, the city is more vibrant than before the pandemic," she added.
Each day the aisles of the Hong Kong Convention and Exhibition Center (HKCEC) were packed, predominantly with Asian collectors, largely, noted several dealers, coming from mainland China, which opened its border with Hong Kong early January this year.
After Covid restrictions have ended, wealthy Chinese collectors are back in Hong Kong in the dozens.  The fair's opening days witnessed a steady stream of sales to private collectors and institutions, mostly in Asia, with highlights including Rapunzel (2017) a mixed media work by Anselm Kiefer at White Cube that sold to a Chinese collector for 1 million euros. White Cube, which opened its first overseas branch in Hong Kong in 2011, sold most of its works to private Chinese collectors and institutions—a testament to the wealth of Chinese collectors at the fair. Jay Jopling, the gallery's founder was at his booth on the opening day—another sign of western dealers' steadfast belief in the Hong Kong market.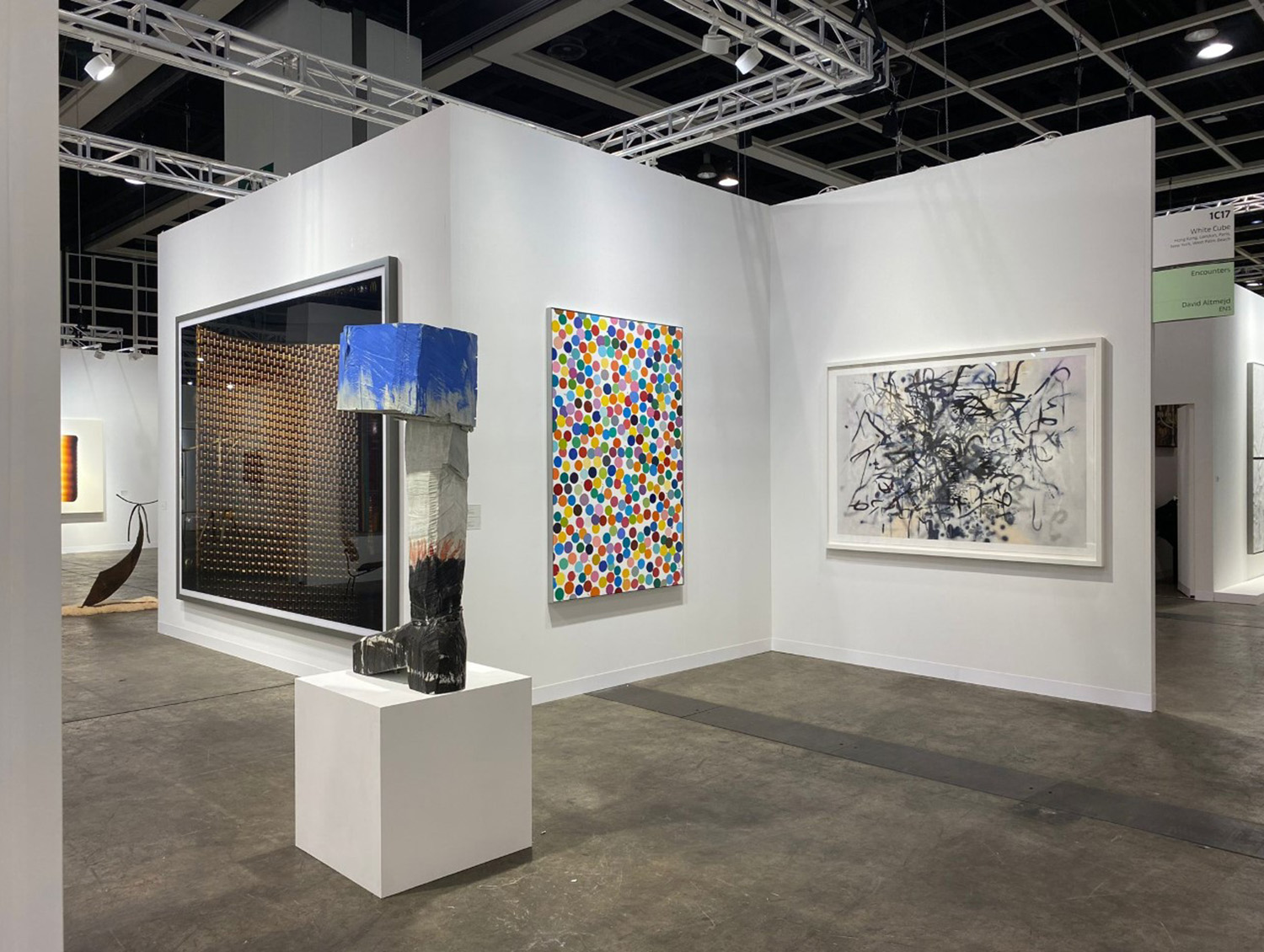 "The market has shifted from a decade ago," White Cube Asia General Manager Wendy Xu said. "Hong Kong is still the real center due to the cultural infrastructure and the fact that art is tax free in Hong Kong, but the Asian art market has expanded, with cities like Korea rising now."
The gallery showed work by artists such as Tracey Emin and alongside Chinese works such as Renyin 004 (2022), an oil on canvas work by Liu Wei featuring thin multicolored strips positioned into a large oval and other rectangular shapes like that of a computer-generated grid.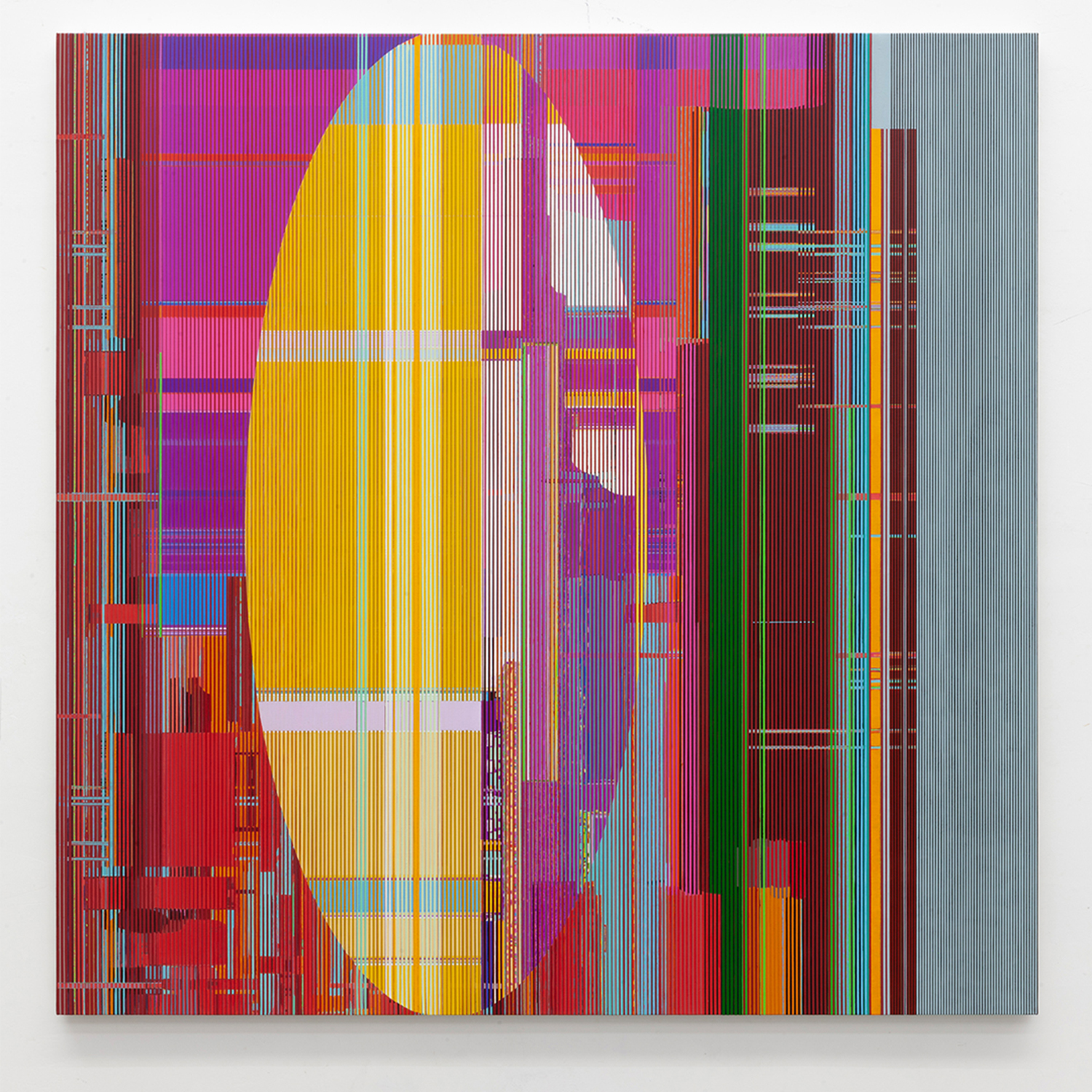 An abundance of vibrantly colored works coupled with some sculptural and installation art and a touch of digital work characterized the art on show—demonstrating the Asian preference for colorful paintings. One, Usefulness of Uselessness – Varied Window No. 38 (203) by Chinese artist Song Dong comprising old wooden windows, mirrors, and glass, could be found at Pace Gallery, another western blue-chip gallery that has been working in Hong Kong since 2008 and showed a booth mixed with international and Asian names. Most of the gallery's buyers have been from mainland China said the gallery's Leng Lin.
"Hong Kong is back"

Jason Haam
While the fair this year largely highlighted contemporary Asian art, a few gems from other regions stood out paving the way for multicultural and cross-cultural dialogue in Hong Kong. Waving the flag for sub-Saharan Africa in the Discoveries section was first-time participant Retro Africa from Abuja, Nigeria presenting a solo booth of works by Nigerian artist Victor Ehikhamenor titled Always at The Edge featuring works made from thousands of plastic rosaries meticulously sewn together in the artist's signature medium of "tapestry" priced in a range of $45,000 to 190,000.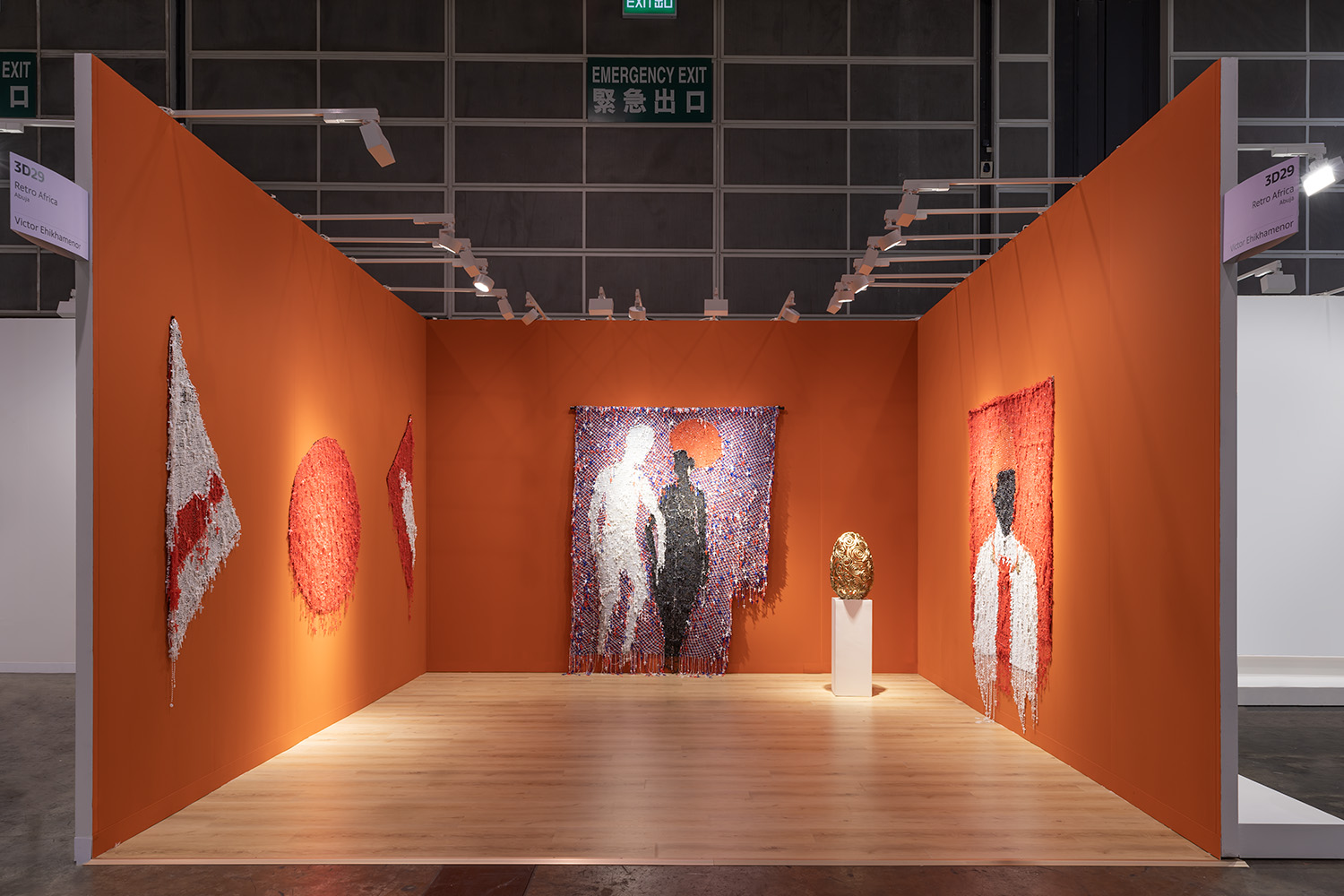 "For me, it was really important for us to come to Hong Kong for our debut with Art Basel," Retro Africa founder Dolly Kola-Balogun told Galerie. "Of course, the easiest thing would be to go to Basel Miami or Basel Basel, but I feel that contemporary African art, which is taking off, off globally, needs representation in the Asian market. There has been very little focus on this market." Kola-Balogun says she also wants to foster dialogue and exchange between Africa and Asia.
Through his art shown in Hong Kong, Ehikhamenor, whose work is now on view at Gagosian Gallery's Britannia Street branch in London, as part of the group show "Rites of Passage"; uses objects representative of Benin culture and the Catholic faith to examine how culture, religion, nature and the remnants of colonialism are inextricably intertwined.
Elsewhere, the presence of dealers from other major Asian capitals was notable and again testifies to Hong Kong's staying power, despite its recent pandemic hurdles and ongoing political challenges, as an Asian and global cultural powerhouse. It also points to recent moves by the fair's owners, MCH group, to invest in other Asian capitals (Last year, MCH invested 15% in Singapore's new international art fair, Art SG, and supported Art Week Tokyo).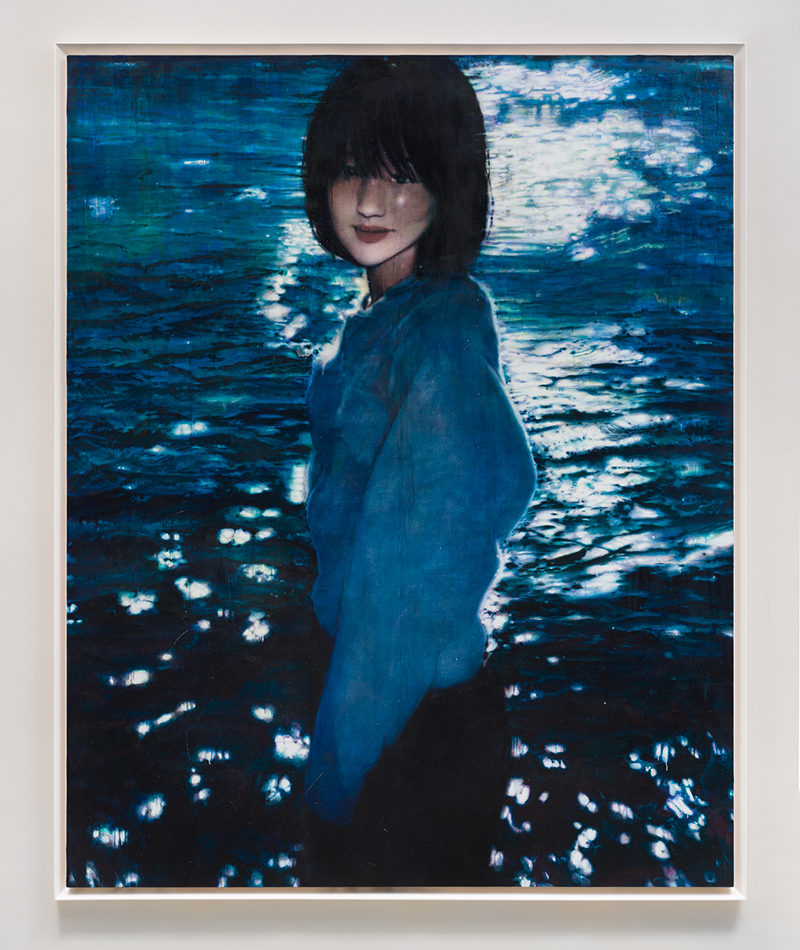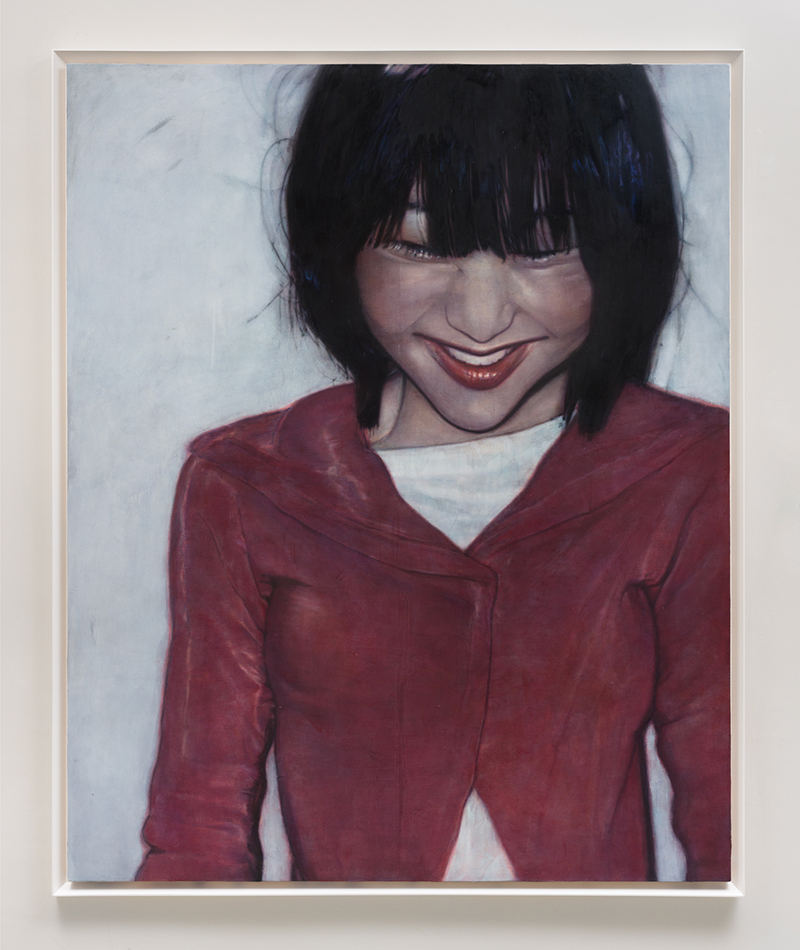 Jason Haam Gallery from Seoul, Korea participating for the second time at the fair this year in the Discoveries section was one such dealer. On the first day the gallery placed four large-scale new paintings by 26-year-old Korean artist Moka Lee, priced between US$43,000 and US$60,000, with private collectors from Hong Kong, Korea, and Europe. Lee, a rising Korean artist recognized for his evocative figurative paintings, will have a solo show with the gallery during Frieze Seoul in September.
"Hong Kong isn't going anywhere," quipped Jason Haam. "There is no doubt that Chinese collectors view Hong Kong as the channel to buy western art or their own art and to promote Asian art to the western world. That is part of the mission of Hong Kong. Covid just stopped us for a little while. But now, Hong Kong is back."
Next Post