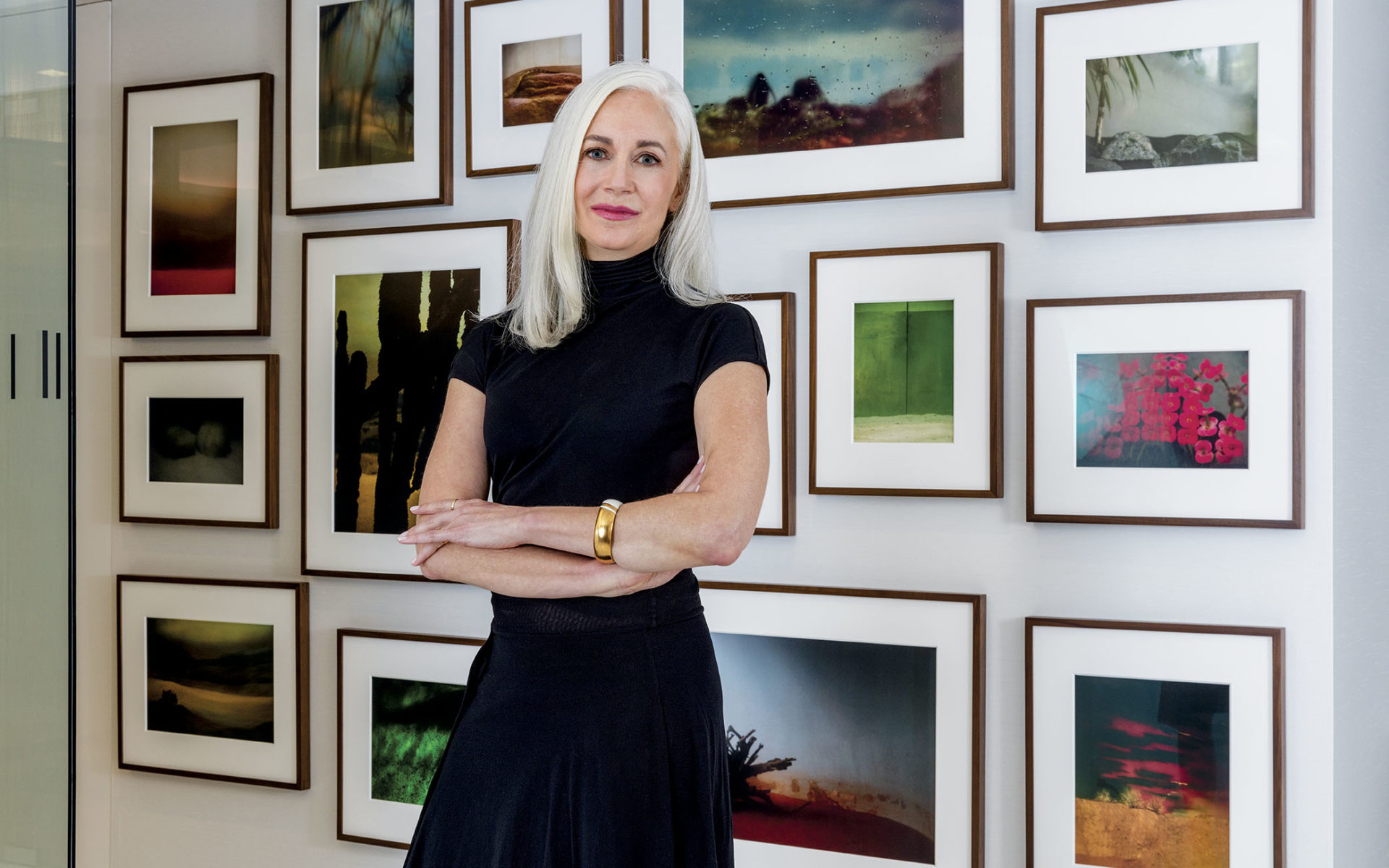 The Woman Behind UBS's Global Art Collection
Curator Mary Rozell oversees Swiss bank UBS's extraordinary 30,000 piece art trove
It's a global job," Mary Rozell says, somewhat breathlessly. Lately the New York–based curator has been up before dawn and on the phone with the Hong Kong offices of Swiss banking firm UBS preparing for the Art Basel Hong Kong art fair, which opens to the public March 23.
Rozell is 18 months into her role as global head of the UBS Art Collection, one of the world's largest corporate assemblages of modern and contemporary masterpieces. Not incidentally, the bank is the chief sponsor of the Asian fair, which turns five this year, and its sister shows, Art Basel and Art Basel Miami Beach.
Choosing which of UBS's 30,000 artworks—more than 200 of them are featured in the new book UBS Art Collection: To Art Its Freedom (Hatje Cantz)—to display in the exclusive VIP lounges at the fairs falls principally to Rozell. In addition, she oversees the sensitive matter of what artworks UBS buys at the fairs.
An art lawyer with a master's degree in modern art, Rozell previously worked as an art adviser. At UBS she supervises ten staffers, whose duties include handling loans to exhibitions around the world. The company's holdings have been the subject of their own shows, notably the Museum of Modern Art's 2005 survey "Contemporary Voices: Works from the UBS Art Collection," celebrating the bank's gift of 44 works to MoMA.
The UBS collection was originally formed through the mergers, over the years, of Paine Webber, Union Bank of Switzerland, and Swiss Bank Corp., which comingled their art. Many of the star pieces—among them major works by Willem de Kooning, Jasper Johns, and Cy Twombly—were amassed by former Paine Webber chairman and onetime MoMA board president Donald Marron decades ago, before prices for such works surged into the stratosphere.
Next Post
UBS continues to "actively" buy, Rozell says, and only rarely sells. She and her team scout available works and make purchase recommendations. Rozell has her own wish list. A priority, she says, is addressing the paucity of women artists and enhancing diversity in a collection that has "focused on Western art in the European tradition." Recent UBS additions include works by Tacita Dean, Julie Mehretu, Marilyn Minter, and Shahzia Sikander.
On view in the UBS lounge at Art Basel Hong Kong will be pieces by Thomas Demand, Christian Marclay, acclaimed Indian artist Hema Upadhyay, and up-and-comer Samson Young, who is representing Hong Kong at this year's Venice Biennale. Rozell will, as always, be roving the fair with an acquisitive eye. Acknowledging that it can be delicate to buy from some exhibitors and not others, the curator says the solution is pretty simple: "We try to spread it around."