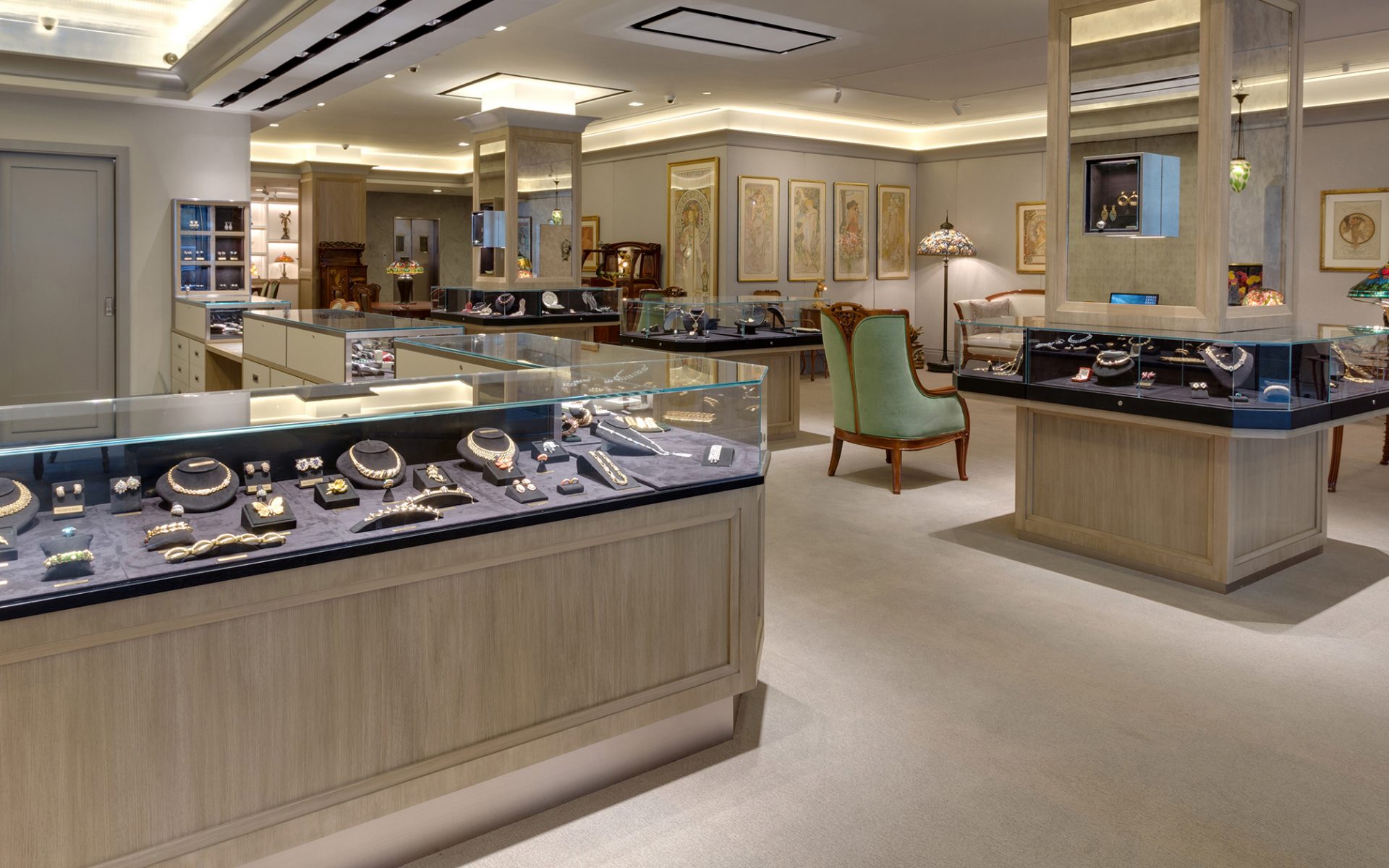 How Antiques Emporium Macklowe Bucked a Major Trend to Launch Its New Space
Benjamin Macklowe talks about his new 57th Street gallery, which will host a stunning Fernand Léger exhibition in the fall
When antiques dealer Benjamin Macklowe walked into the Chase Bank at the corner of 57th and Park Avenue last summer, there were just two tellers and one private banker in the entire 6,000-square-foot space. In the ultra-pricey world of Manhattan real estate, it may be commonplace for a gallery to get squeezed out of its digs and replaced by a big-box tenant. But in this instance, Macklowe would do precisely the opposite.
"It pinged a memory of the conversation two years earlier," says Macklowe, president of Macklowe Gallery, about a conversation he had had with his real-estate broker when they were on the lookout for a marquee property for the gallery. "I walked outside, called him and said, 'I found our space.'"
The broker, one of whose clients was the bank, swiftly orchestrated a deal for Macklowe to take over the bi-level retail space. 
Architect David Fratianne followed up with a quick makeover, opening up the bank's staid floor plan into designated sections for the gallery's three areas of expertise: Art-Nouveau furnishings, Tiffany lamps, and jewelry. Opened in late November, the 57th Street location is double the size of the previous outpost, providing Macklowe's bevy of antique treasures more room to breathe. "Nobody believes that this place is less expensive than our other one," he says, noting that the reception from clients has been "overwhelmingly positive."
He also plans on taking advantage of the extra room by collaborating with other galleries and institutions. "What's nice about this store is that it actually gives me the opportunity to have special exhibitions that focus on things that may be outside of my area of expertise," he says. To that end, Macklowe is teaming up with Paris's Galérie Makassar in November for an exhibition of approximately 45 works by Fernand Léger that were done in collaboration with master ceramicist Roland Brice. "I'd really like to expand the notion of what people think Macklowe Gallery is good at." 
The gallery's strengths have evolved dramatically since the 1960s, when Macklowe's parents first started selling American ceramics. "It's what they could afford," he says. "They could never have thought of dealing Tiffany back then." In 1971 they opened a pint-sized storefront on Madison Avenue, and later moved a few blocks over, to 667 Madison, where the gallery stayed for the next 30 years. "My mother was always pining for the jewelry side of the business," says Macklowe, "and I have a great affinity for the jewelry. What I love is that I can buy almost any period: a Georgian ring from 1760 or a David Webb bracelet from 2004—it all works. Whereas with the decorative arts we are a little more focused. We do have Art Deco pieces as well, but most of it is about 1890–1914." 
Today, Macklowe shows no signs of slowing down, and he maintains a business philosophy passed down from his parents: "They instilled this feeling in me that if you are a dealer in a certain area, you're either a dealer or a collector. If you put yourself as a collector first, then you're selling the things you're willing to live without. Instead, I want the best things to be in the gallery. I may buy a piece I love and it's gone the next day or maybe it's still here five years later. I get to live with it like a collection, but it's a collection that keeps changing, and that's what really makes it fun."
See below for a sampling of the most beautiful treasures currently among the collection.
Next Post