Alfredo Paredes Creates a Modern Library Around an Electric Pat Steir Painting
The designer pairs one of the artist's vibrant Waterfall canvases with a calm, neutral palette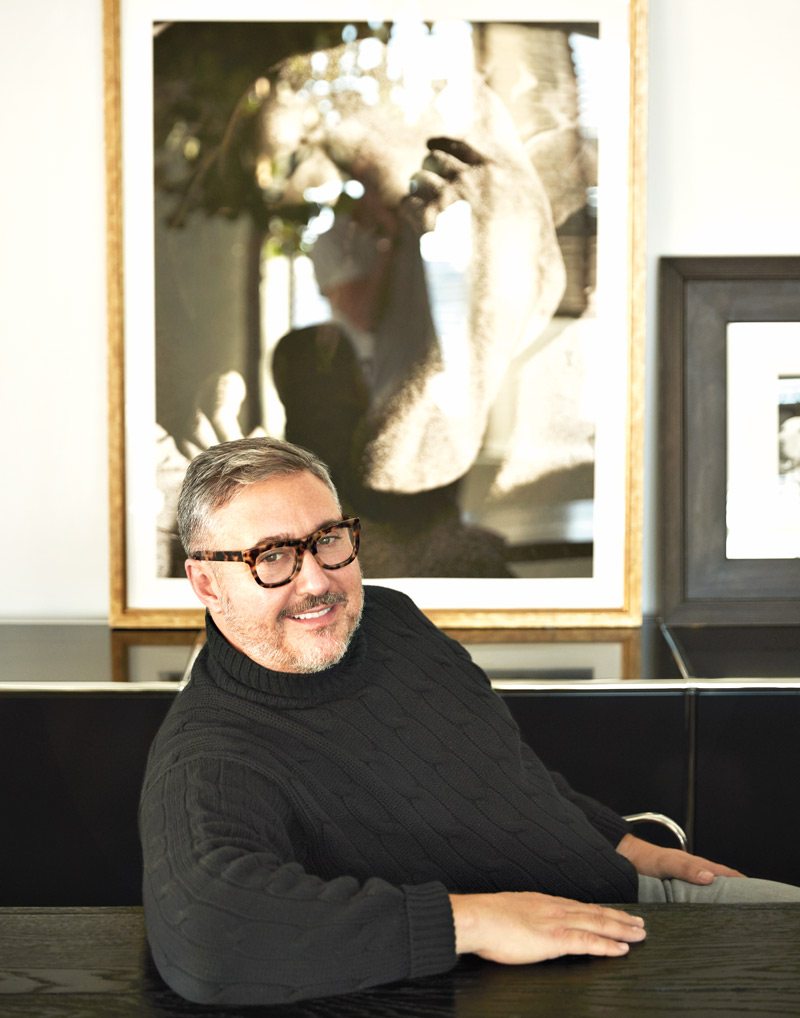 Alfredo Paredes, the longtime design guru behind Ralph Lauren's home collection as well as the brand's restaurant and store interiors, has launched his own namesake studio. His flexibility with styles and eye for nuance will give a singular vision to a range of upcoming projects, including a private residence for a celebrity couple on the Baja California peninsula, a penthouse in Chelsea, and an upcoming furniture line with EJ Victor launching in 2021.
"Pat Steir's work brings such electricity into a room," says Paredes on selecting the artist's Vibrating Blue and Red Waterfall as his source of inspiration. "This one has a hot vibrancy that I imagined in a sunny library with a calm, neutral palette for a modern Hollywood Hills home."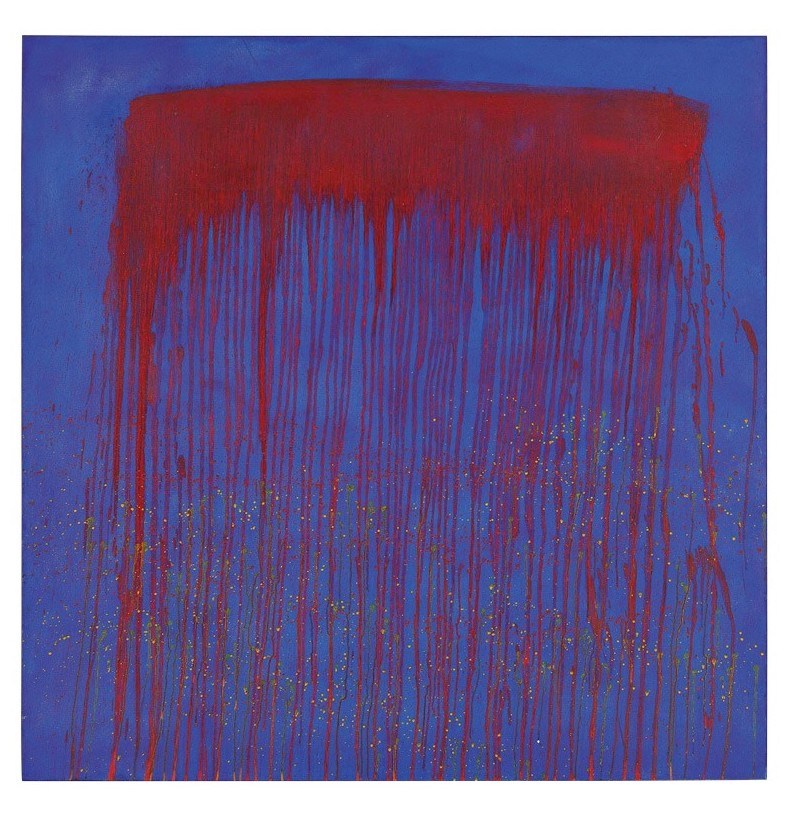 Vibrating Blue and Red Waterfall (2016) by Pat Steir from Lévy Gorvy.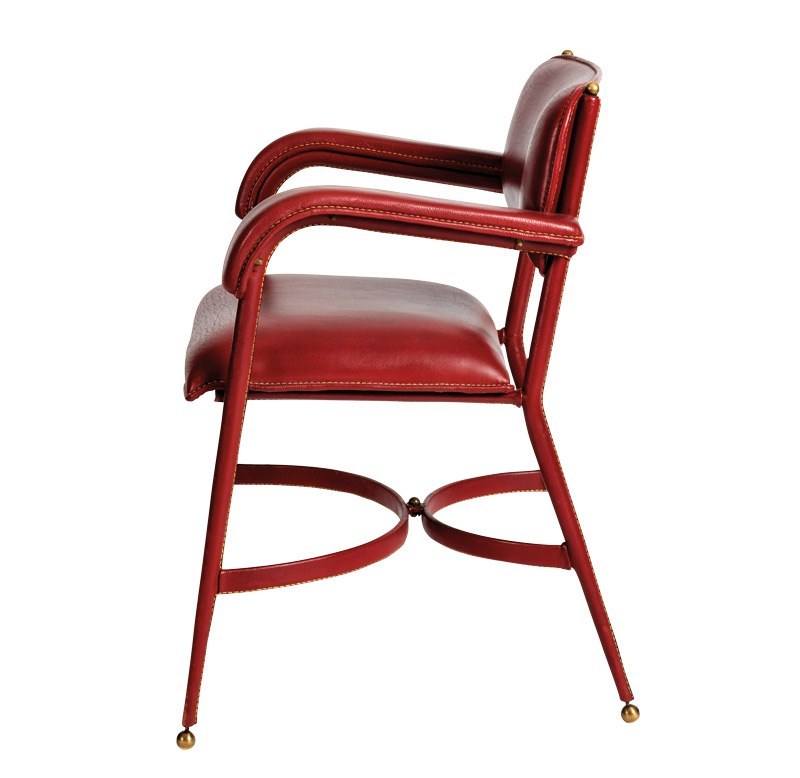 Jacques Adnet armchair from Maison Gerard. 
"The Adnet chair is such a classic. It gives the space some vintage feel."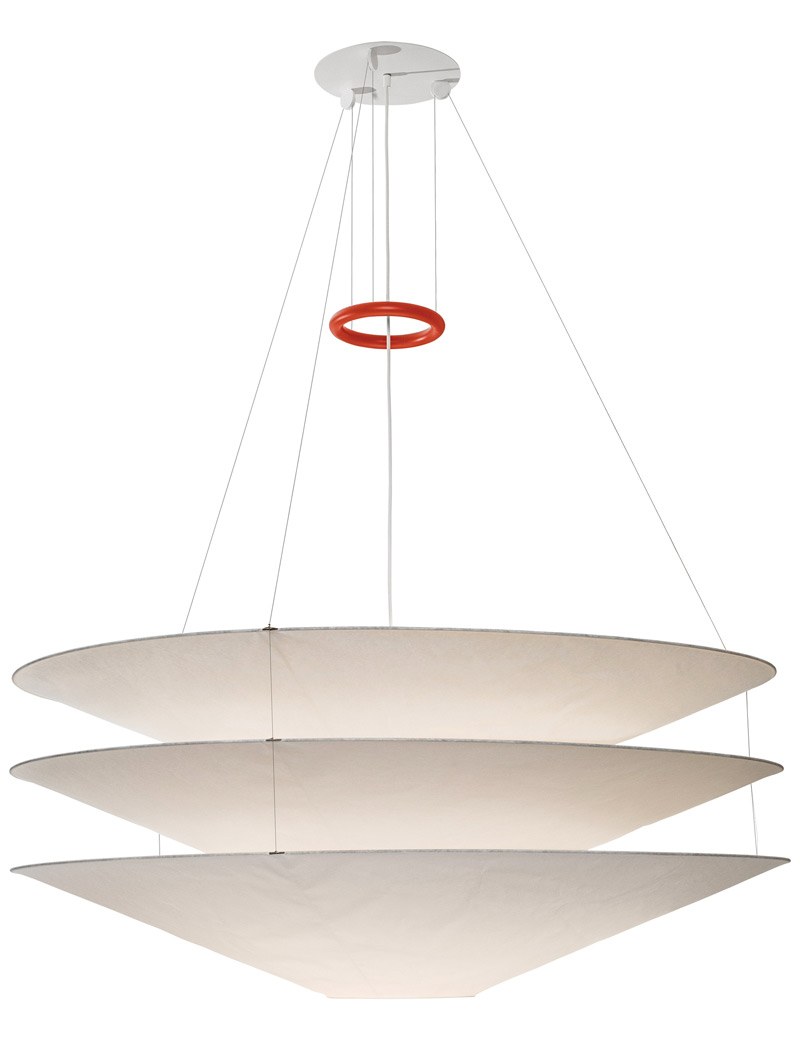 Repose sofa by Okha. 
"The pieces I chose have organic forms so that the painting really sings."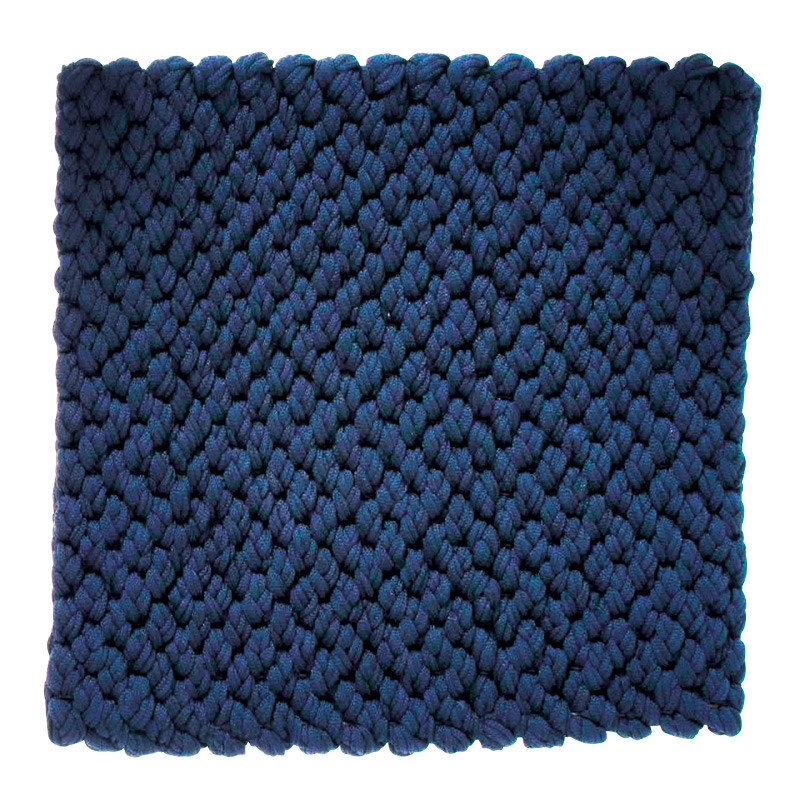 Rug by Sacco Carpet. 
"This navy rug grounds the space. It's made out of swimsuit fabric, woven-polyester-yarn strips, so it is spongy on your feet but won't dry out or mold."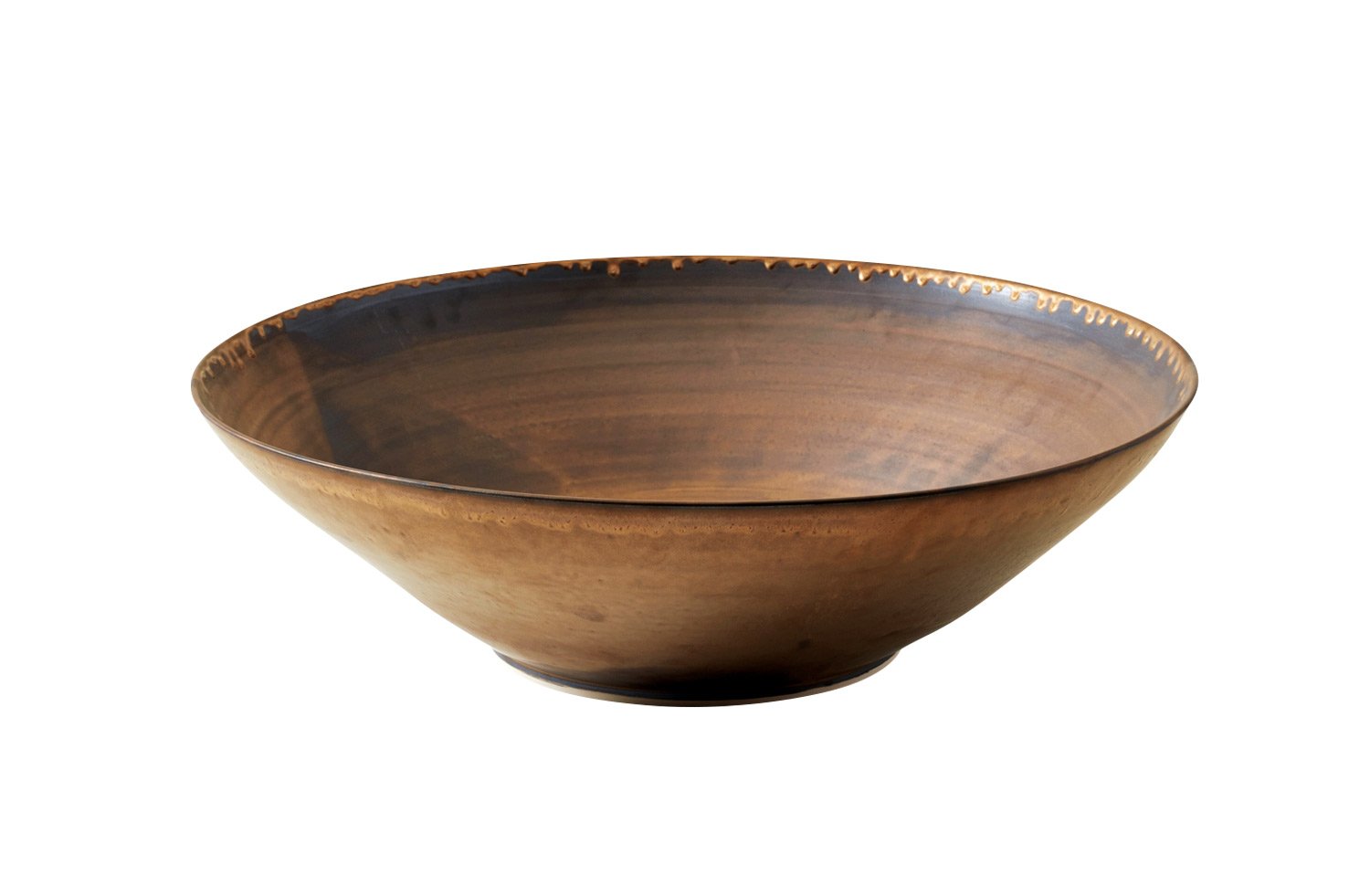 Stoneware bowl by Christiane Perrochon from March. 
"I find calm in the neutral palette. I'm Zen, and I like colors flowing together."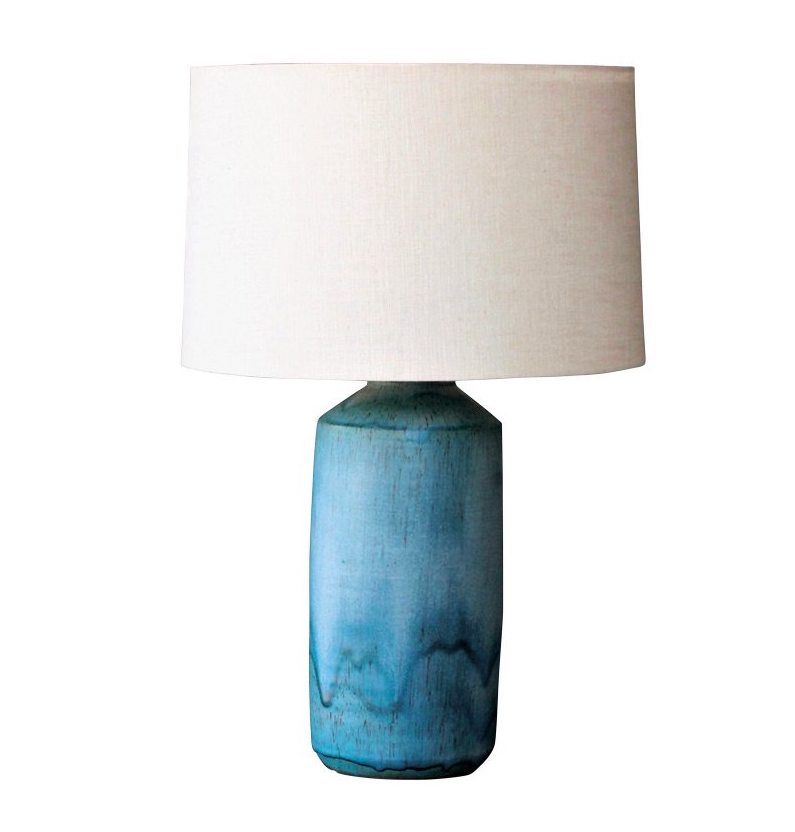 Lamp by Natan Moss Ceramics from Hollywood at Home. 
"I love ceramic lamps where the glaze is dripping. I just buy them to own them. They look mid-century but are not."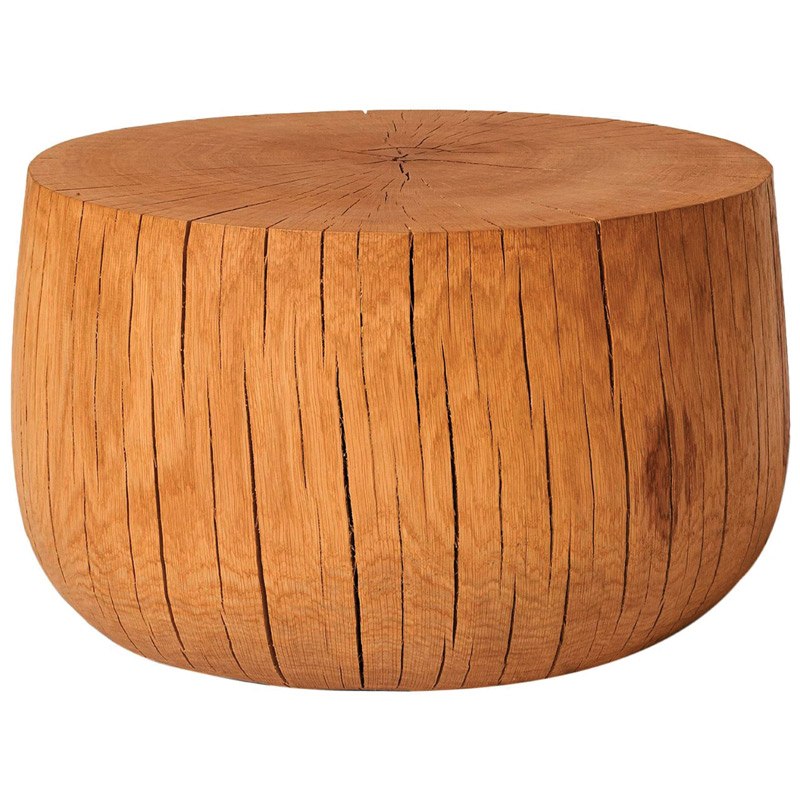 Monolith cocktail table by Kaspar Hamacher from 1stdibs.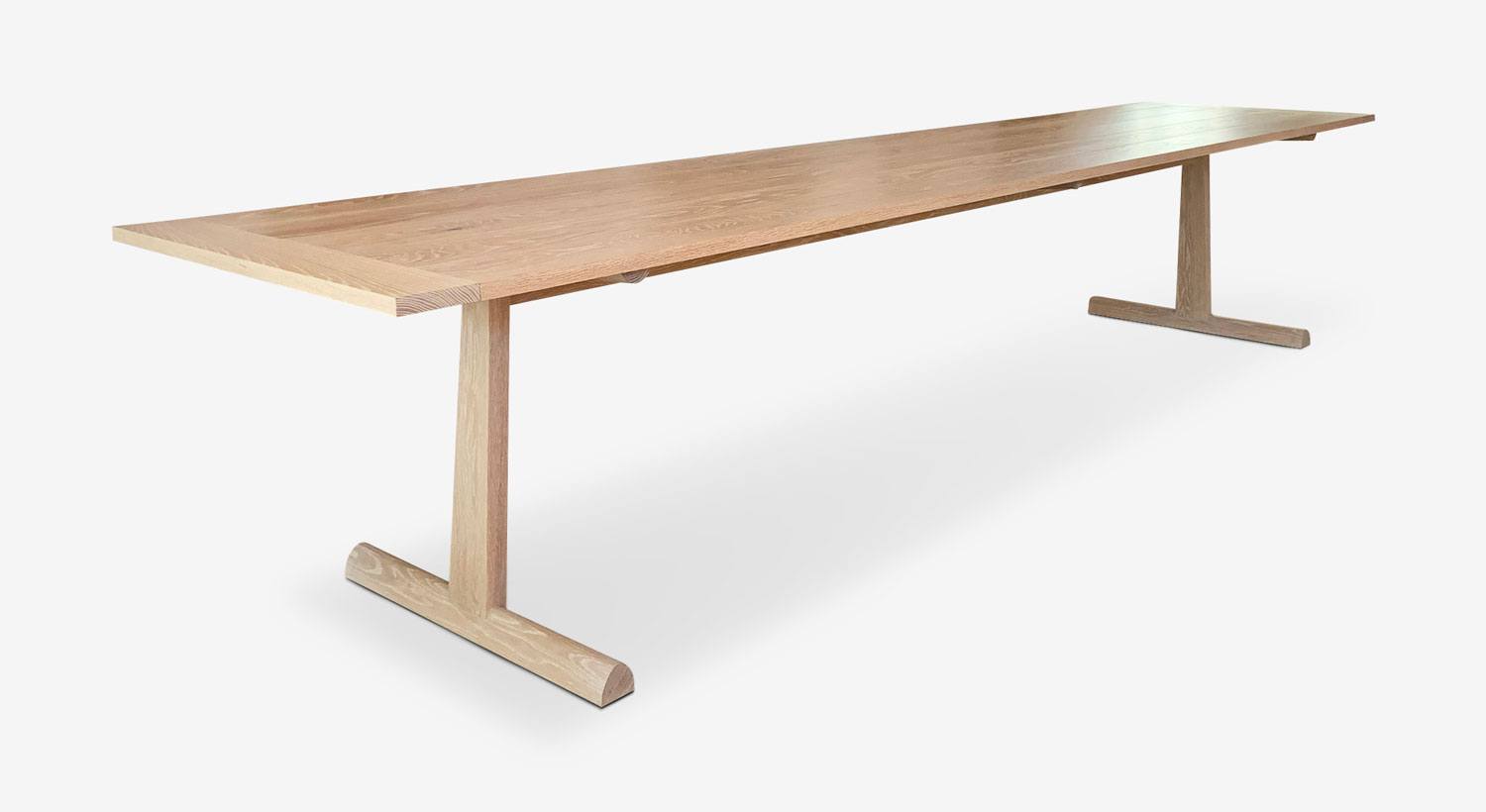 Trestle table by Blackcreek Mercantile & Trading Co. from Monc XIII.
"I love the simplicity of this dining room table. It can also be customized in a desk size."
A version of this article first appeared in print in our 2020 issue in the section The Artful Home: Center Piece. Subscribe to the magazine.
Next Post