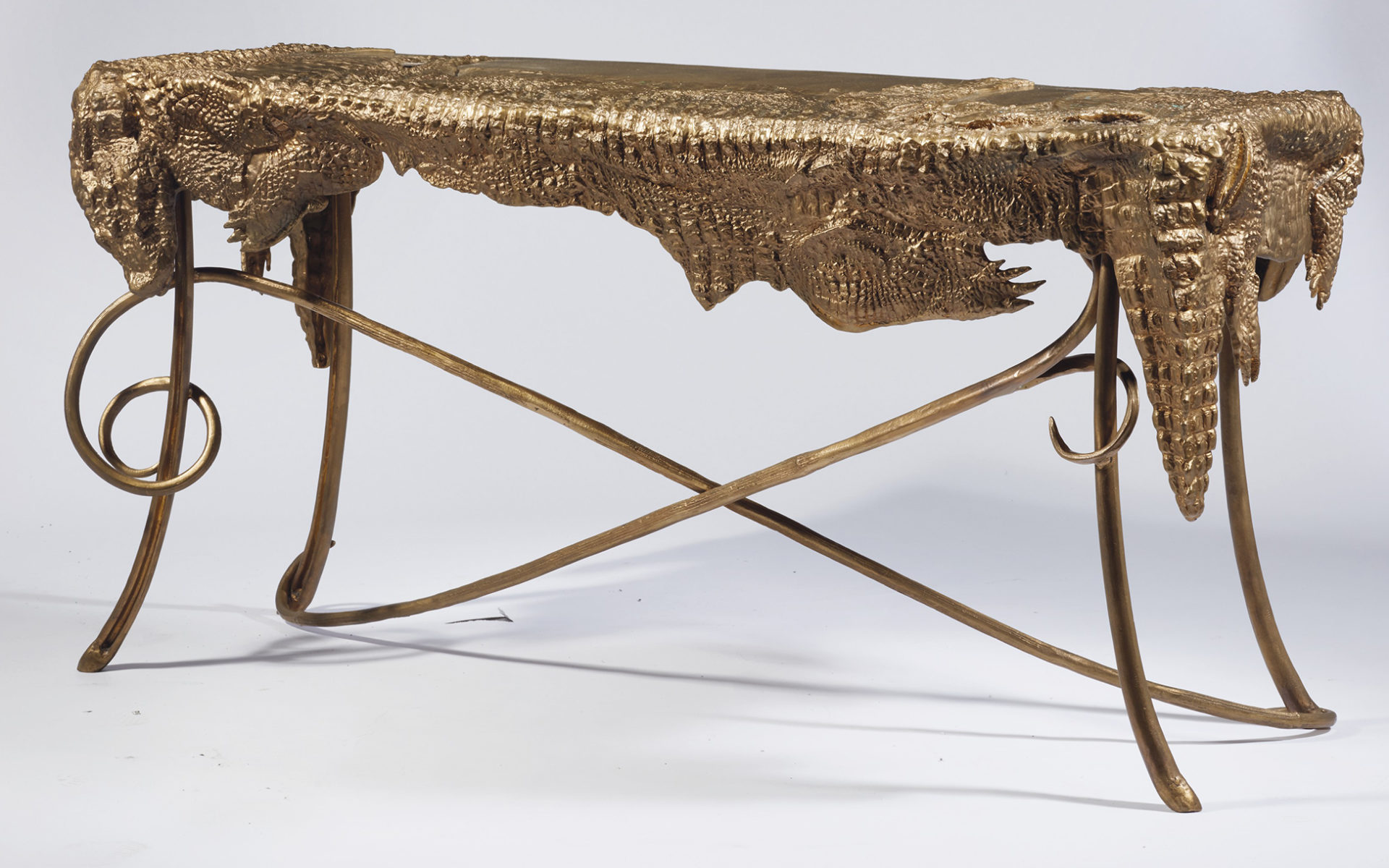 Alberto Pinto's Remarkable Personal Collection Goes On Sale
From September 12–14, Christie's Paris will feature some 1,200 lots from the designer's treasure trove
From September 12 through 14, Christie's Paris will auction more than 1,000 lots from the personal collection of the late interior designer Alberto Pinto. His eponymous Paris-based firm, which he led until his death in 2012 and his sister Linda now helms, is celebrated for its flawless ability to devise opulent spaces brimming with eclecticism and couture-quality artisanal craftwork.
Throughout his 50-year design career,  Pinto amassed a staggering assemblage of all manners of art and design, a collection that spanned periods, continents, and an impressive array of mediums and art forms—silver, porcelain, European sculpture, Impressionist and Modern art, Asian works of art, and more.
"Alberto was a buyer. He used to buy every day," explained Linda Pinto. He filled his clients' palaces, jets, and yachts—plus his own homes—with items from around the world that caught his eye. Although many pieces are from pedigreed artisans and well-known artists, his collection is filled with work by lesser known craftsmen as well.
The catalogue itself is an incredible history lesson in the world of design and features an introduction from François-Henri Pinault, the chairman and CEO of Kering. Highlights include a crocodile desk and stool and a waterlilies console by Claude Lalanne, Mr. Pinto's dear friend, as well as an Edouard Vuillard painting entitled Lucien Guitry. However, the majority of the lots will be more than 1,000 pieces of arts de la table—including rare porcelain, textiles, silver, and crystal that were all once part of his legendary table settings.
"When we went on holiday for two or three weeks, the table was different for every meal. Never the same plates, same flowers," recalled Linda, who says they both inherited this trait from their mother. "It's important to think about what pleases your friends and guests. Our mother had a gift for it, so it's in our blood."
Ms. Pinto recalled that some of her brother's most treasured pieces were articulated silver animals from Portugal. Although she kept many of his pieces for her apartment, which she inherited when he died, she explained that there was simply too much to keep it all. But with the impending sale, people are once again talking about him, calling her to talk about his discerning eye and wanting to own a piece of his legacy.
Other signature pieces of Pinto's design work included in the sale are several narwhal tusks, Moroccan rugs, works by artist Vik Muniz, Anglo-Indian mosaic furniture, a Venetian mirror, Maison Baguès sconces, and Jacques Adnet lamps.
"I'm excited today but I'm going to be sad the day of the sale," Linda Pinto explained. "It will be hard to see the time arrive, but this is a way for him to continue on." christies.com
Next Post