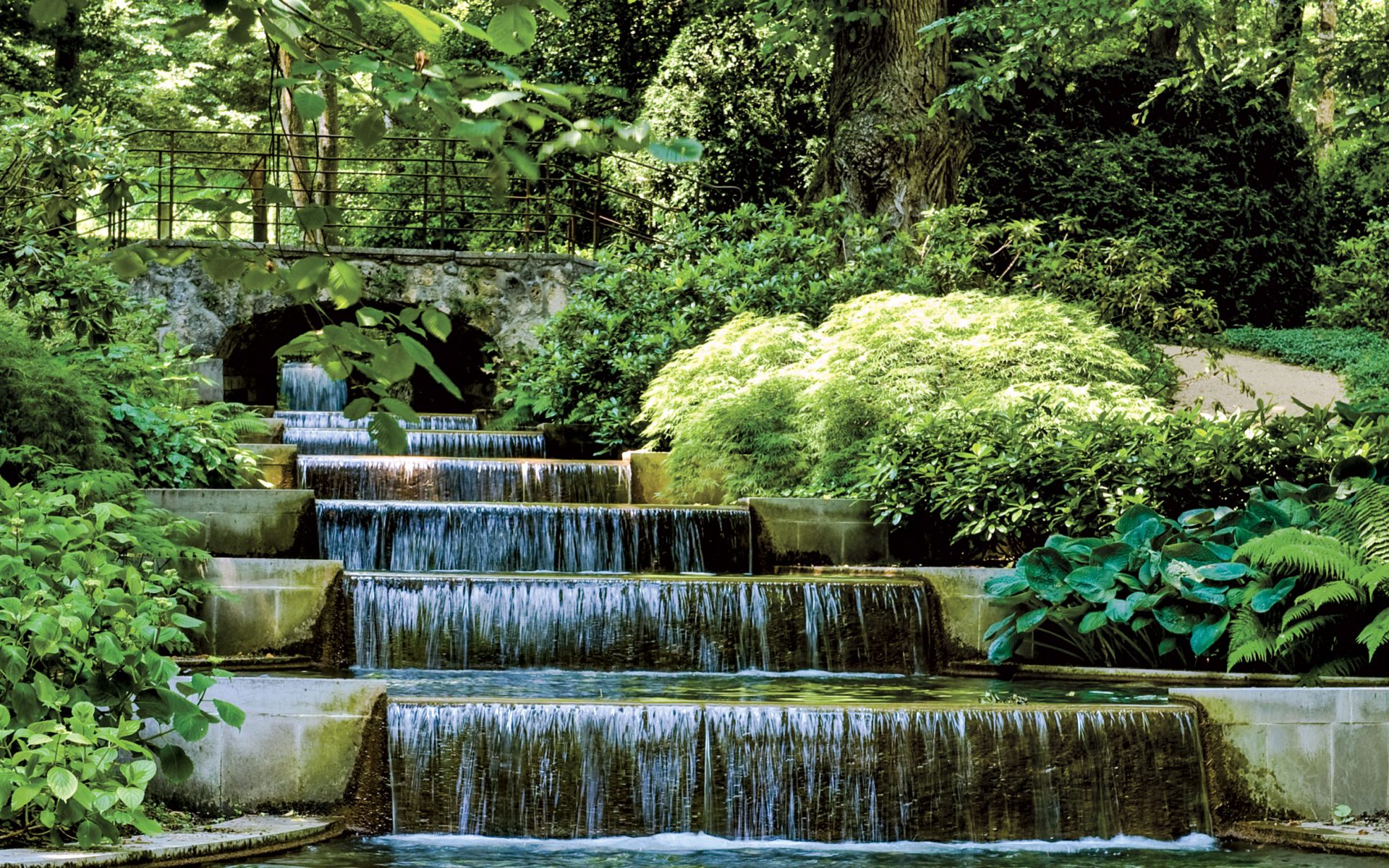 A New Book Captures the Wirtz Family's Lyrical Landscapes
This is the Belgian firm's first monograph to feature projects in the United States, Switzerland, and Japan
To understand how the gardens conceived by Wirtz International Landscape Architects manage to inspire contemplation and wonder in equal measure, it helps to know one thing: The Wirtzes are serious classical-music lovers. The celebrated Belgian firm founded by Jacques Wirtz in 1950 and now run by his two sons, Peter and Martin, is admired for its visually arresting, distinctively sculptural compositions that unfold in almost symphonic fashion.
"It's about themes and counter-themes, variations on a theme, rhythm, and sequencing," explains Peter Wirtz. "And at the emotional level, when you create gardens, it's to take people away from earthly worries and really bring them to another place." A lot like music.
The Antwerp firm, which employs 40 full-time gardeners and has multiple offices in Europe as well as in the U.S. and Japan, takes on commissions ranging from gardens for private residences to green spaces for corporate campuses to prestigious public parks (among the firm's notable projects was a reimagining of Paris's Jardin du Carrousel du Louvre in the early 1990s). Combining a deep sensitivity to each setting, a virtuosity in balancing lines, shapes, and volumes, and a creative vision that sometimes verges on the surreal, projects by the Wirtzes always make a lasting impression.
The bravura and beauty of their creations are captured in a new book, The Wirtz Gardens: Part III (Wirtz International, $140), the third in a series devoted to the family's work, and the first to include properties in the U.S., Switzerland, and Japan. Featuring views of 30 enchanting gardens (each accompanied by a plan and a short text), the stunning volume immerses readers in transcendent verdant realms, where clipped boxwood hedges draw gracious curves between heritage trees, waves of ornamental grasses ripple toward a rose garden worthy of Versailles, or yew trees shade an oasis of winding brick paths, coiling hedges, and serene water features.
"After all," asks Peter Wirtz, "isn't it the goal of any creator, of any artist, to elevate human beings?" Perhaps, but his firm certainly does so with uncommonly ravishing results.
SaveSave
SaveSave
SaveSave
Next Post