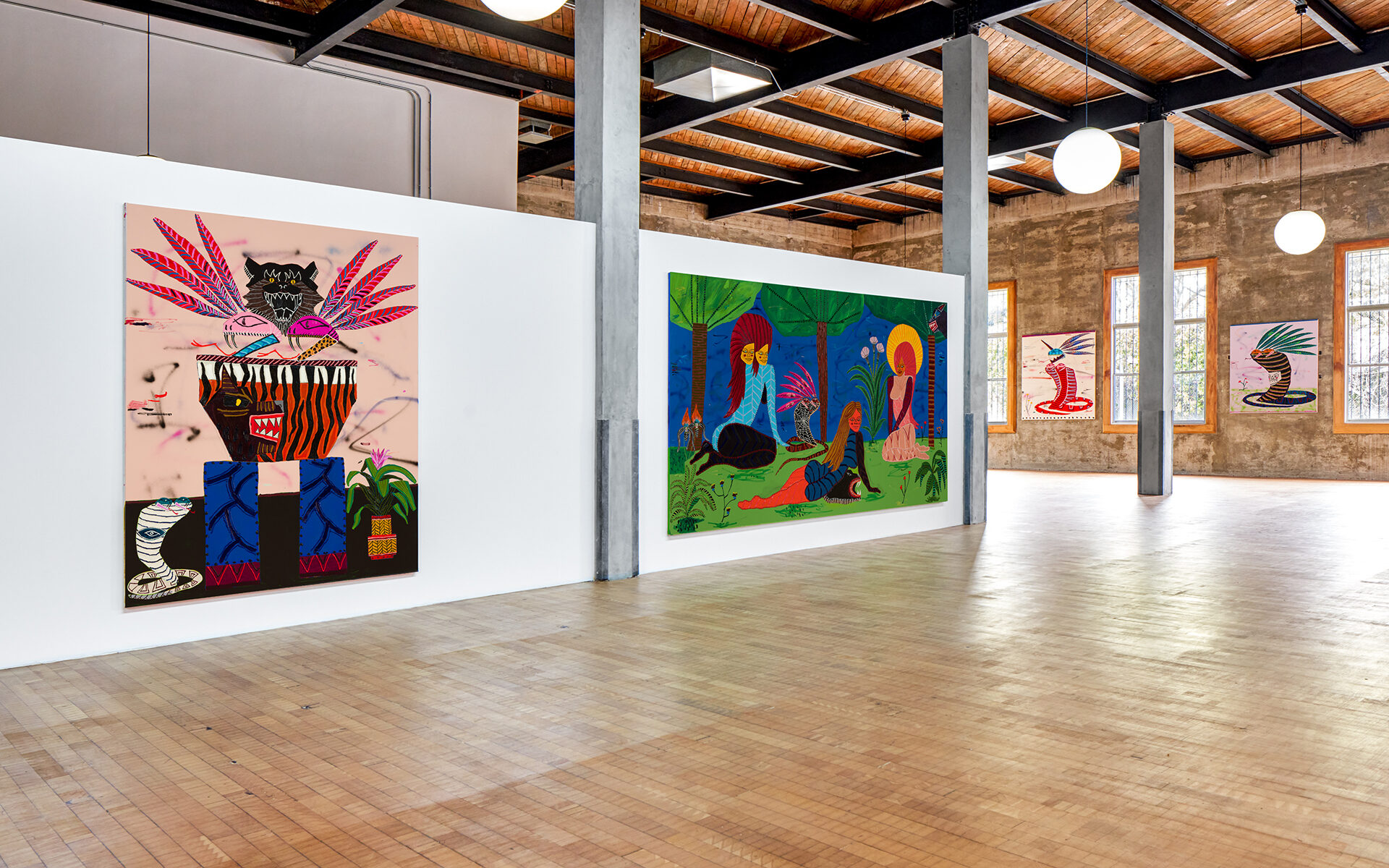 8 Not-To-Be-Missed Gallery Exhibitions in June 2022
From a dazzling display of new works by self-taught talent Jordan Kerwick at Vito Schnabel to Ellsworth Kelly's doubleheader at Matthew Marks
On a mission to present the best gallery exhibitions across America each month, we journeyed to five cultural capitals to find the top shows for June. From Jordan Kerwick's exploration of dark humor and mystic symbolism at Vito Schnabel Gallery in Santa Monica to Ellsworth Kelly's doubleheader at Matthew Marks Gallery in New York, these are the must-see shows for June.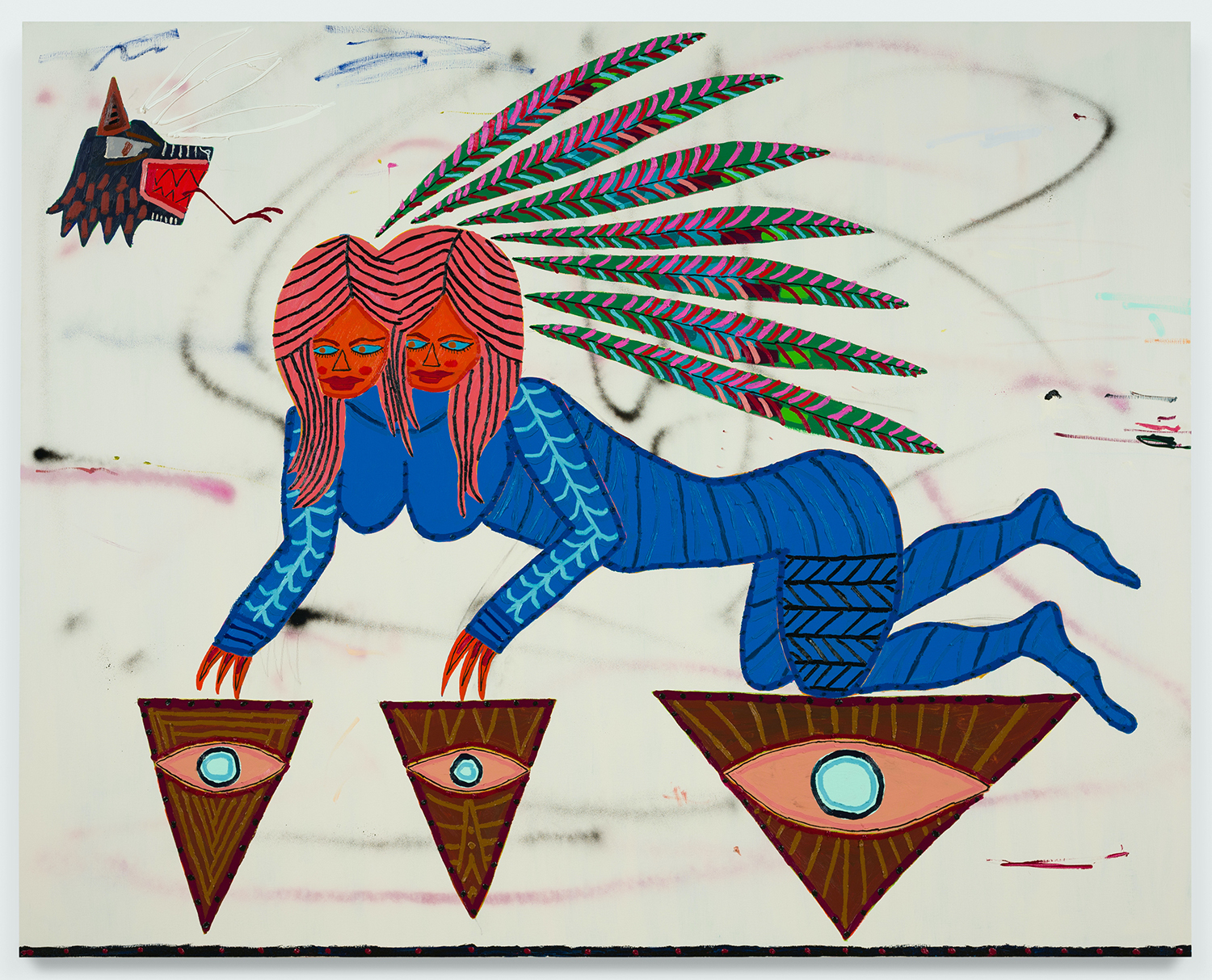 1. Jordan Kerwick at Vito Schnabel Gallery, Santa Monica
Through June 26
A self-taught Australian artist based in the South of France, Jordan Kerwick only started painting in 2016, but since then, he's had nearly 20 solo shows worldwide. Painting predatory animals and menacing beasts with multiple heads in his signature childlike manner, his canvases convey a punk-meets-mythology sensibility that have become quickly coveted by collectors.
Titled "Pink sunsets, cigarettes, 3 regrets and hope to haunt the future," the artist's first Los Angeles-area solo show at Vito Schnabel Gallery's stylish West Coast outpost presents 25 recent large-scale paintings and smaller works on paper.  Spread throughout the sprawling space, a renovated Old Santa Monica Post Office, the vibrant show continues Kerwick's exploration of dark humor and mystic symbolism with wicked paintings like SIREN, which depicts a two-headed feathered femme-fatale balanced on triangular pedestals bearing evil eyes, while a horned-beast licks the sky above. Richly colored and decoratively drawn, his folkloric canvases take us to a realm between consciousness and sleep, where hybrid creatures absurdly gather in graffiti-scarred fields.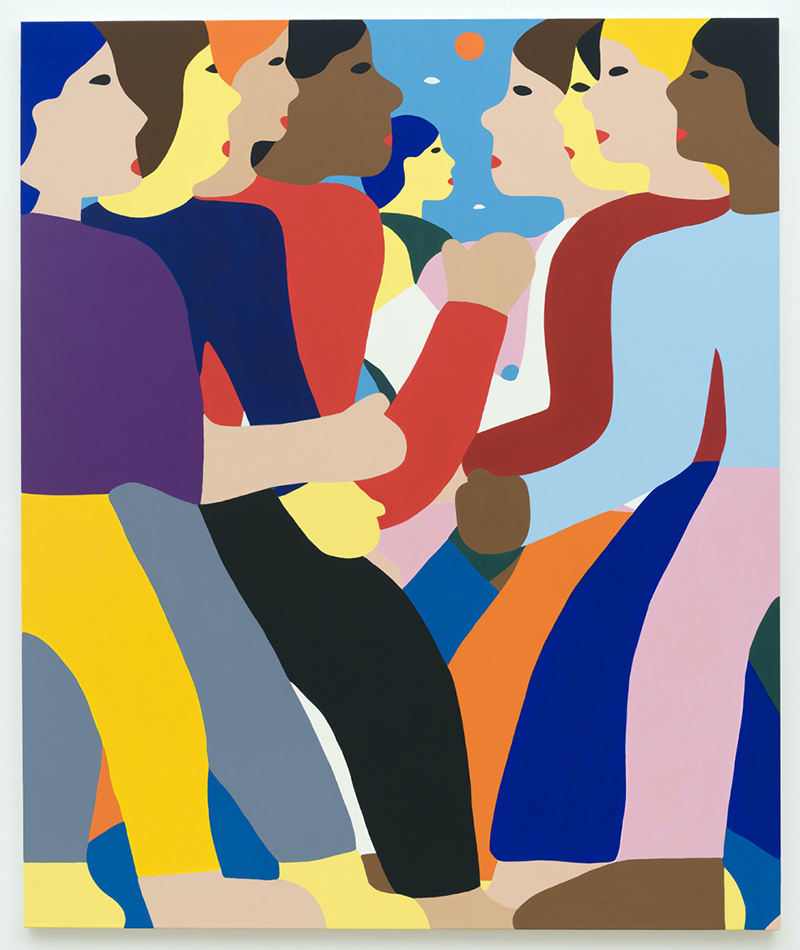 2. James Ulmer at The Pit, Los Angeles
Through June 25
Depicting bright bouncy figures that seem as though they jumped right out of a coloring book, James Ulmer makes feel-good paintings with a surreal twist. The Philadelphia-born, New York artist has been on a steady rise since his first show in Brooklyn in 2014, garnering attention with solo shows at The Hole in New York and V1 Gallery in Copenhagen and an upcoming one-person exhibition at Carl Kostyal in Stockholm—all spaces where new talent shines.
This month, his L.A. solo show debut, "Outside, Inside," at The Pit, another gallery focusing on rising talents, presents a lively group of 11 large- and medium-scale paintings, capturing picturesque postcard scenes of cheerful characters, visually embodied through blocks of dazzling color. Painted in a minimalist yet neo-pop manner, his storybook canvases portray brightly clad figures—often repeated and layered over one another—in idyllic indoor and outdoor scenarios. The painting Passing By exemplifies Ulmer's optimistic visual vocabulary, with a crisscrossing of multi-colored characters creating a cluster of bodies in motion—a humane pack of people coming together as a vibrant community.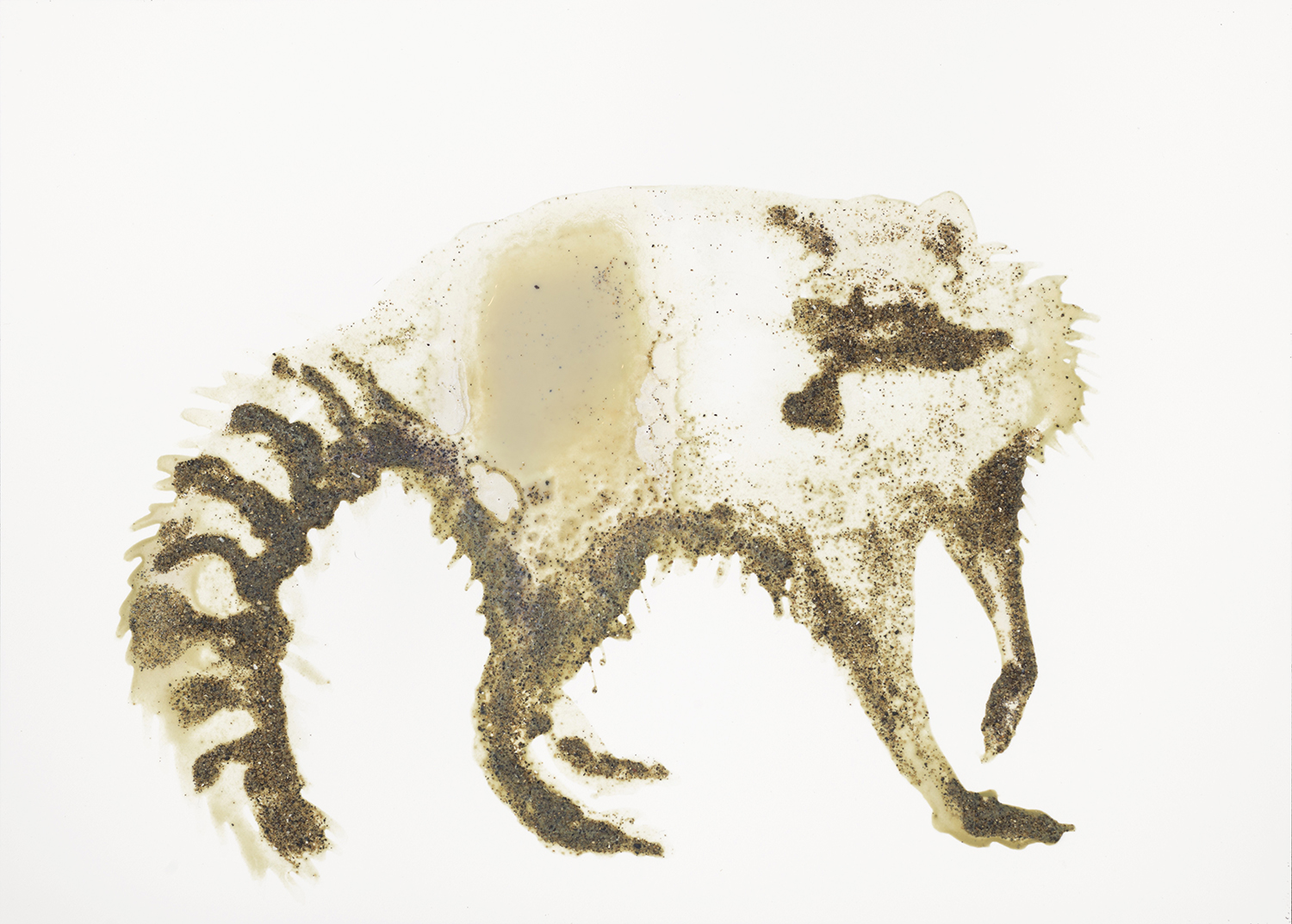 3. Alexis Rockman at Nancy Littlejohn Fine Art, Houston
Through July 2
A New York painter celebrated for his monumental landscapes portraying the negative impact of climate change, evolutionary problems, and the genetic engineering, Alexis Rockman has traveled the world studying and documenting environmental concerns since the mid-1980s. Widely exhibited and collected, he first started making field drawings about the plants and animals related to the site in Guyana in 1994. Monochromatic studies of the flora and fauna in such far-off places as Madagascar, Tasmania, and Antarctica, his drawings have depicted everything from a coyote rendered in soil from the Lake in Central Park to a Smilodon (an extinct saber-toothed tiger) with tar from the pits at La Brea.
The works in his "Field Drawings" exhibition at Nancy Littlejohn Fine Art, his first solo show with the gallery, are part of his "Great Lakes Cycle," a project related to the five North American lakes, that traveled to museums in the Midwest from 2018 to 2020. The artist's 2017 drawing, Raccoon, was made in the studio with sand from Cuyahoga River mixed with acrylic polymer, with other works from the series representing animals, insects, bacteria and plants that are here today but could be gone tomorrow.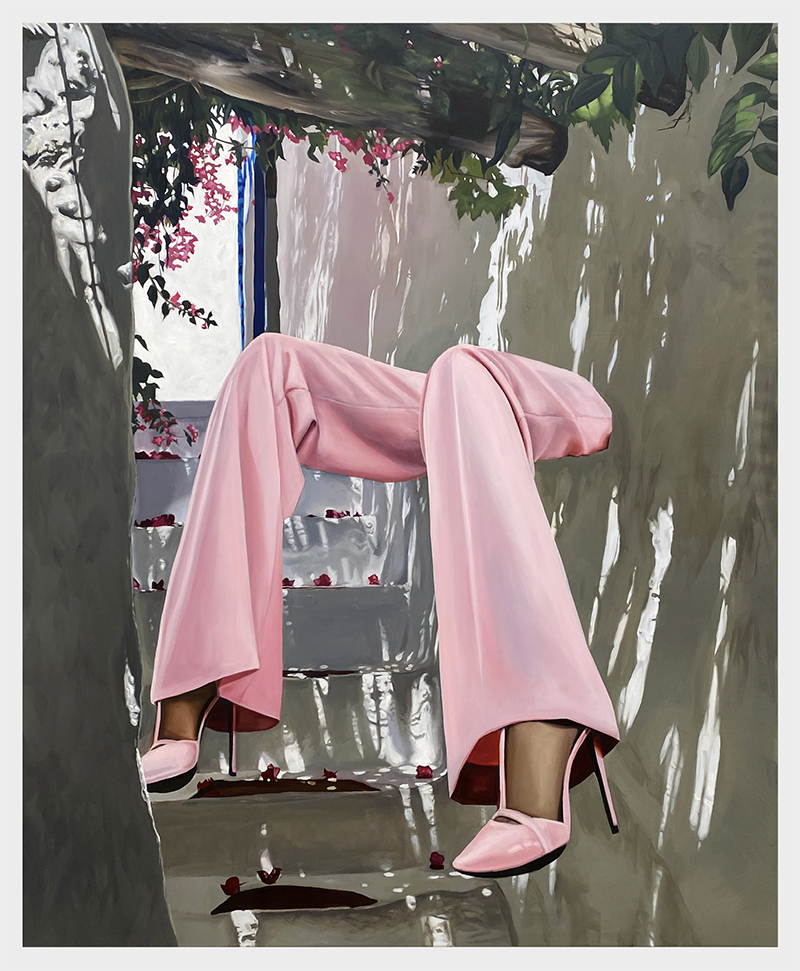 4. Shannon T. Lewis at Mariane Ibrahim, Chicago
Through July 2
Profiled in Galerie last year as "a fast-rising artist that should be on every collector's radar," Shannon T. Lewis is making her long-awaited solo show debut with Mariane Ibrahim, presenting a new body of figurative paintings in the highly engaging "The Softness of Much Handled Things" exhibition. A Toronto-born, Berlin-based artist of Caribbean descent, Lewis's paintings feature Black female bodies in states of repose, with their sensual, fragmented forms frozen in stylish architectural realms.
Constructed with collage elements culled from fashion and design magazines, as well as the internet, her pictures are painted realistically, with abstracted portions of the canvases solidly colored but otherwise left untouched. With a parallel focus on fashion and fabrics, paintings like Ten Impossible Things Before Breakfast, which beautifully depicts the drapery folds of a burgundy ballgown on a body embraced by multiple arms, and Like They Have No Century, capturing a pair of legs in hot pink pants and high-heels popping out of a garden wall, offer a surreal take on social climbing and the desired glamorous life, while equally commenting on gender, class and Black bodies that have been unfairly handled along the way.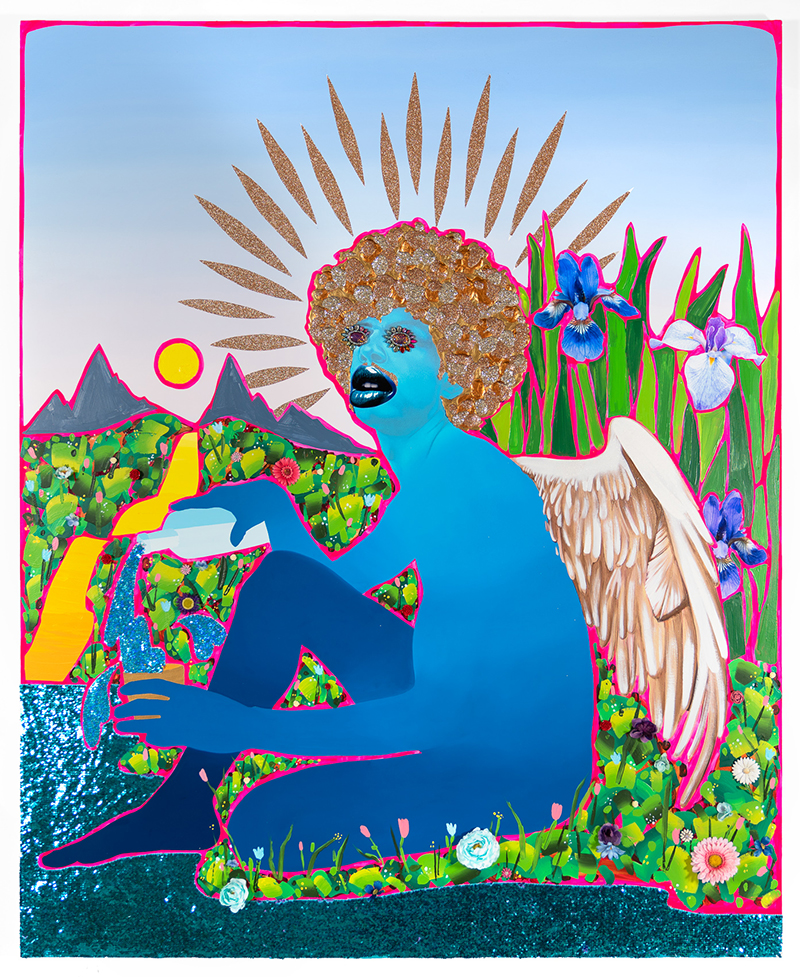 5. Devan Shimoyama at Kavi Gupta, Chicago 
Through June 11
Investigating the intersections of race and sexuality within everyday life, Devan Shimoyama is celebrated for his mixed-media paintings and sculptures exploring themes of Black masculinity in the context of queer culture. The Pittsburgh-based artist has been in hot demand ever since earning an MFA in painting and printmaking from Yale in 2014. Masterfully using an eclectic range of materials, from oil and color pencil to collage, glitter, sequins, and jewelry, Shimoyama taps into folklore, mythology, and popular culture to create his wildly compelling artworks.
The current exhibition titled "A Counterfeit Gift Wrapped in Fire" at Kavi Gupta references figures from tarot cards and iconic black female singers to make a series of transformative self-portraits. The glittery, bejeweled Self Portrait as Aaliya and Self Portrait as Left Eye portray the artist in drag as the celebrated R&B singers, who died tragic deaths, while another painting collages Aaliyah's eyes into a fireworks display to comment on how people hide their true emotions behind the projection of happiness. The paintings La Mort and Tempérance take his self-portraiture further back in time, using references to tarot cards to address ideas of transformation and the ultimate difference between superficial and real change.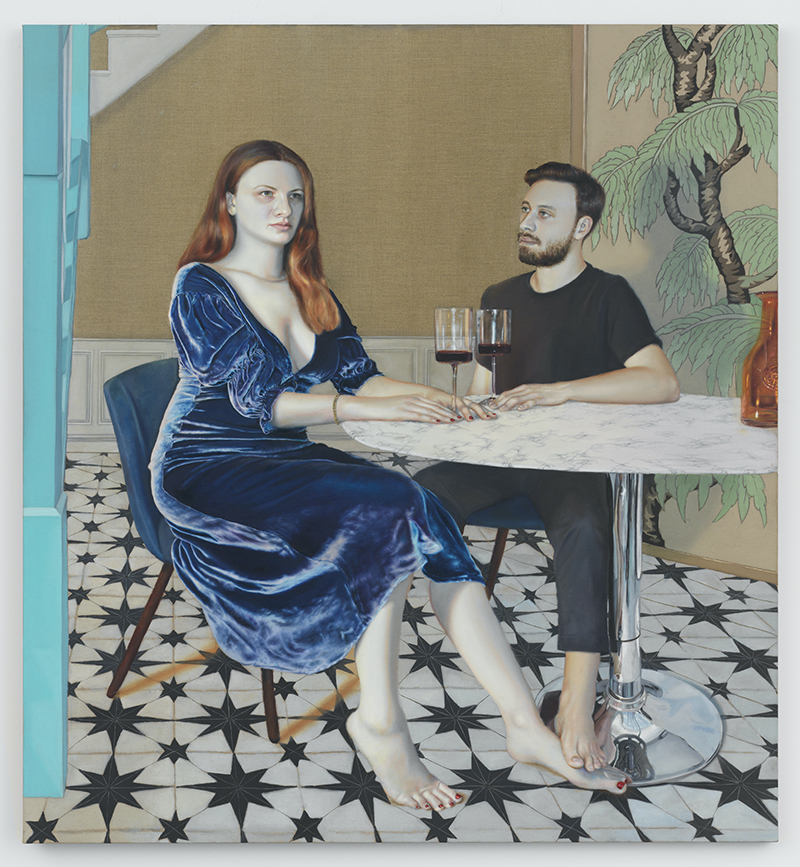 6. Hannah Murray at Marinaro, New York
Through July 1
A talented young British painter living and working in New York, Hannah Murray is a recent MFA grad from the New York Art Academy and one of the school's three current Chubb Fellows. Employing traditional techniques with contemporary narratives, she creates illusionistic, seductive paintings of New York-based artists who have recently become close friends and old friends that she has known for years in London.
The ten canvases in the exhibition "Dawn to Decadence" at Marinaro were painted between 2020 and 2022, with several of them previously placed in private collections. Her painting The Dealer shows a London interior designer friend in a position of power—holding all the cards while confidently posing in front of a mural that she designed. The look of uncertainty on her face, however, reveals how we question success even as we achieve it. Valentines in Florence, meanwhile, is inspired by one of Murray's favorite paintings, Jan van Eyck's Arnolfini Portrait, which she knows quite well from the collection of the National Gallery in London. She's placed a longtime London friend, now living in New York, with her Italian partner, who pines for her as she looks off into the distance. Rather than embracing hands, as in the Van Eyck portrait, he touches her bare foot with his and awaits the return of his gaze, while they sit at an elegant marble table, above a Giotto-starred floor, and relish their glasses of wine.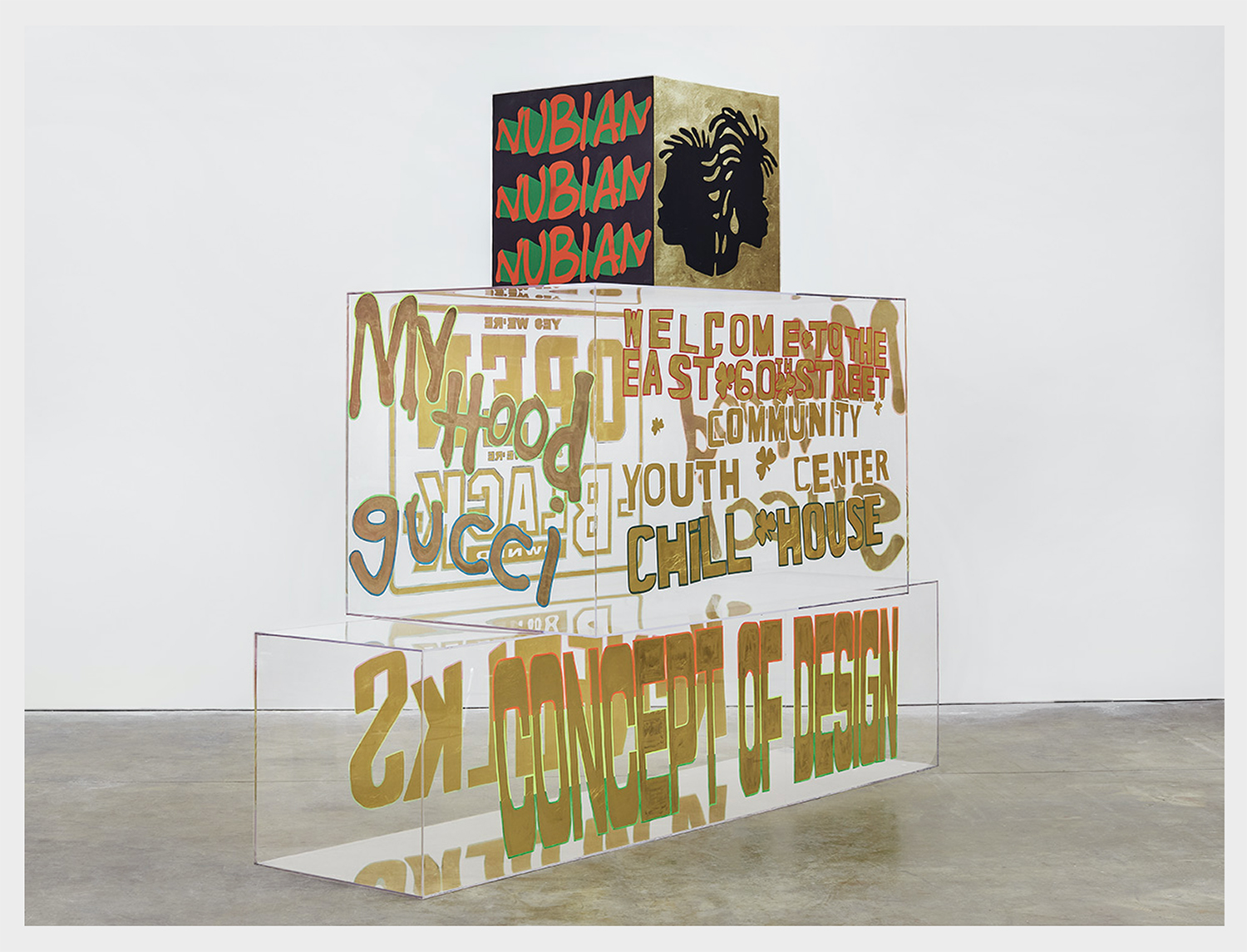 7. Lauren Halsey at David Kordansky Gallery, New York
Through June 11
Los Angeles artist Lauren Halsey had initially hoped to become a college basketball player before venturing into architecture and then finally finding art. Graduating from Cal Arts in 2012 and getting her MFA from Yale in 2014, she was quickly accepted to art residencies at the Studio Museum in Harlem and Skowhegan, just the first of many honors under her belt. Her work is now inaugurating David Kordansky Gallery's new Chelsea digs with her own lively brand of sculptures, collages and installations that celebrate Blackness.
Assembled from things she has been collecting in her South Central neighborhood since she was a teen, the pieces in her untitled show are made with found, fabricated, and handmade objects. Inspired by Afrofuturism and funk, she works with signs and symbols in her boxy sculptures and hand-carved Hydro-Stone pieces, turns brightly colored synthetic hair into shaggy wall-works, and uses cement to mold organic displays for an array of collaged and assembled images and objects. Her installation My Hope is chock full of colorful collectables gathered from the streets. And, while her giant mixed-media collages convey a teen spirit, her box sculptures, like my hood gucci (nubian), 2022, pare the message down to the essence by turning the everyday into art.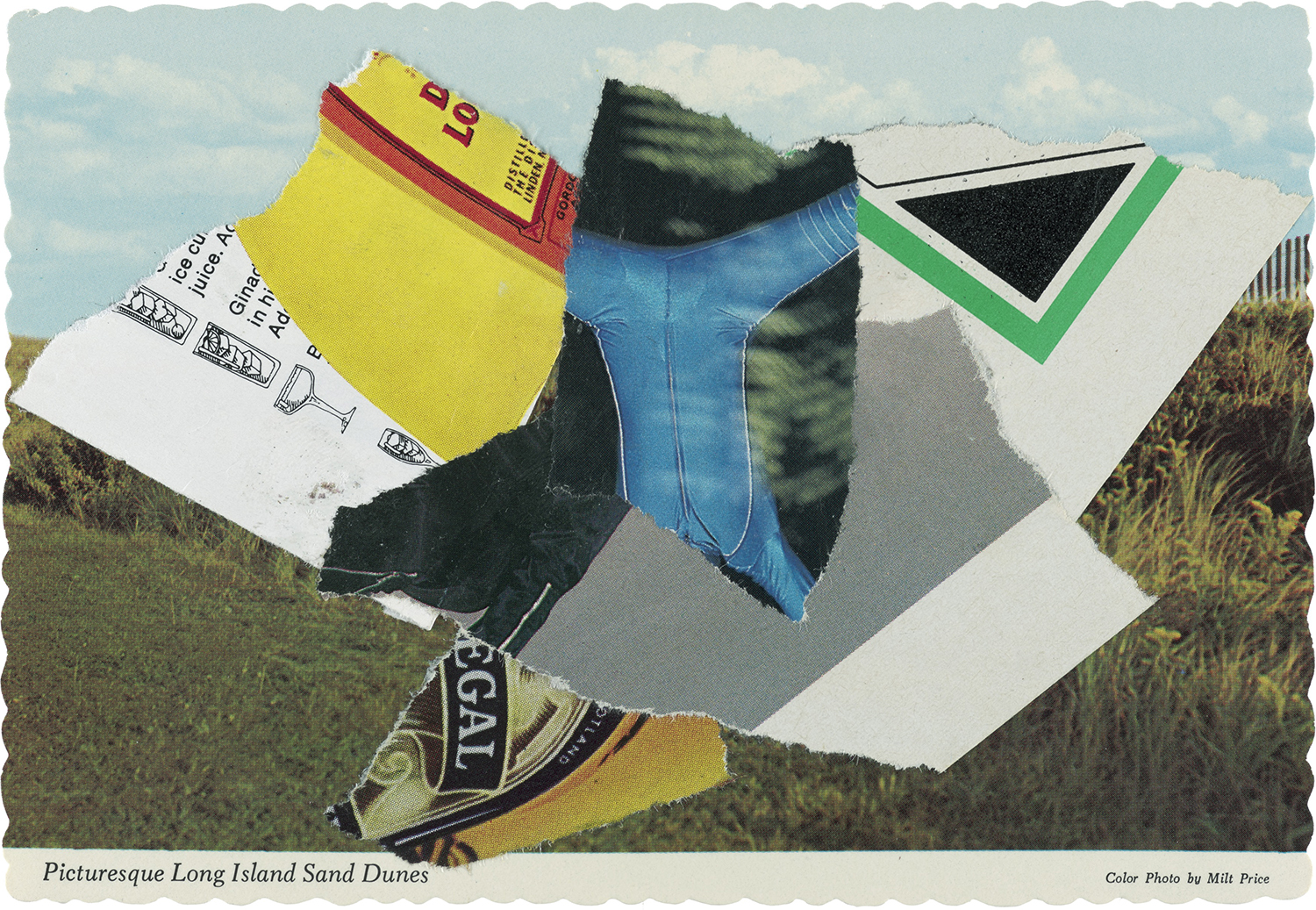 8. Ellsworth Kelly at Matthew Marks Gallery, New York
Through June 25
A true American master, Ellsworth Kelly is widely known for his hard-edge, minimalist, color field paintings, prints and sculptures. Exhibiting since the mid-1950s, he went on to have hundreds of shows before passing at age 92 in 2015. His work continues to be seen and collected and his influence looms large some seven years later.
His two, current, coinciding exhibitions at Matthew Marks Gallery, "Blue Green Black Red" and "Postcards" presents two sides of the artist's fascinating work. The first show offers a look at six major abstract paintings made by the artist between 1980 and 2004, with the monumental 1992 Red Floor Panel, which fills a full room, being an unexpected gem of a hybrid painting and sculptural piece. The "Postcard" exhibition, in the gallery next door, also offers a surprise view of the artist's oeuvre, as other than his Matisse-inspired line drawings of flowers, Kelly is not known for making representational artworks. Full of little wonders, like Sand Dune I, his 1977 collage of liquor ads with fragments of shapes and part of the torso of a figure in a blue sports suit on a postcard illustrating "Picturesque Long Island Sand Dunes," the postcards reveal a playful, poetic artist—not just the serious one we already knew.
Next Post