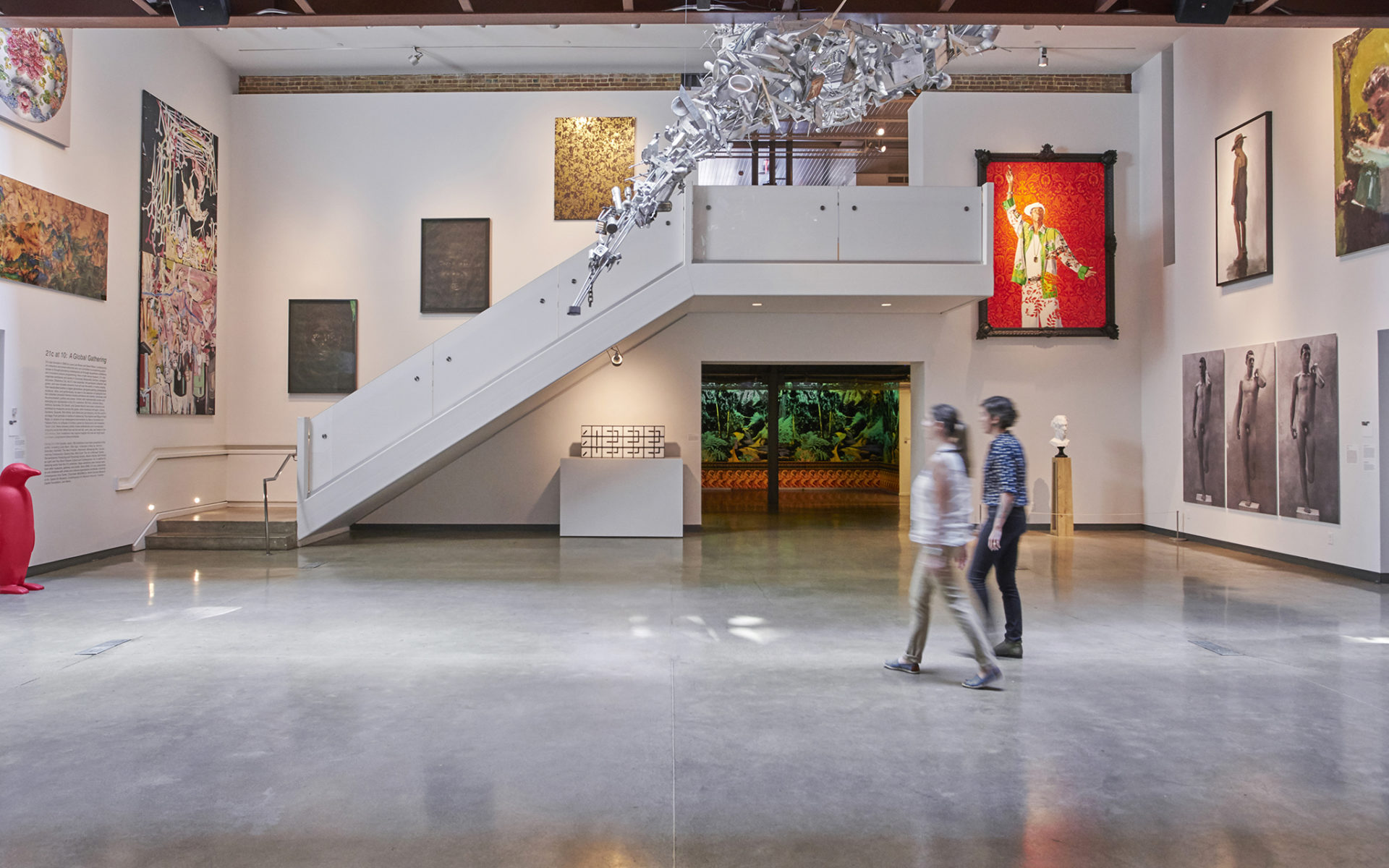 8 Hotels with Museum-Worthy Art Collections
From New York to Tokyo, these impressive properties are the stars of the show
Art and travel go hand in hand, not only because there are museums and galleries across the entire globe, but because a number of amazing hotels boast incredible art collections themselves. Whether these hotels have commissioned specific works to complement their architecture, borrowed pieces from their art-collecting founders, or even purchased their own art to bolster their collections, each puts on fantastic displays throughout the year. Wander the halls of these eight properties and you'll feel like you've been transported to some of the best museums in the world.
The Dolder Grand | Zurich, Switzerland 
When you walk into this grand hotel, you're greeted at the front desk by a 36-foot-long Andy Warhol work, titled Big Retrospective Painting. It's just one of 124 works in the hotel's collection, which includes pieces by modern and contemporary artists like Pablo Picasso, Marc Chagall, Salvador Dalí, Fernando Botero, Niki de Saint Phalle, and Anish Kapoor.
Gramercy Park Hotel | New York City 
New York's elegant Gramercy Park Hotel has a collection of art that mainly highlights modern and contemporary American masters, including Jean-Michel Basquiat, Andy Warhol, and George Condo—though the hotel also has a number of works by British artist Damien Hirst. Collection aside, the hotel boosted its art profile in 2006 with a renovation helmed by artist Julian Schnabel.
The Opposite House | Beijing
Not only does the Opposite House have an impressive collection of Chinese sculpture, but the hotel also has its own art gallery in the lobby called the Atrium, which produces quarterly exhibitions focusing on contemporary Chinese artists from around the world.
The Ritz-Carlton Millenia | Singapore
With more than 4,200 pieces, the Ritz-Carlton Millenia Singapore's art collection is one of the largest in Southeast Asia, and about 90 percent was commissioned specifically for the hotel. Highlights include a three-ton Frank Stella installation, Dale Chihuly glass sculptures, and works by David Hockney and Andy Warhol.
21c Museum Hotel | Louisville, Kentucky
The 21c Museum Hotel group has seven properties—the first opened in Louisville in 2006. In addition to the 91 guest rooms at the boutique hotel, there's 9,000 square feet of exhibition space housed in 19th-century warehouses. The museum, which features rotating exhibitions of contemporary art, is free and open to the public 365 days a year.
The Joule | Dallas
In 2013, Texas oil and real-estate businessman Tim Headington poured $78 million into the renovation and expansion of the Joule in downtown Dallas, and now the hotel brings some of his private art collection to the public with displays curated by local art adviser John Runyon. The Joule is also home to a number of mosaics salvaged from demolished historic buildings in the city.
Ellerman House | Cape Town, South Africa 
This Relais & Châteaux hotel in the seaside Cape Town suburb of Bantry Bay has an art collection of nearly a thousand pieces spanning 200 years of South African art. Guests of the hotel can tour the collection with the in-house art guide, Talita Swarts, who can also give guests tours of Cape Town's gallery scene.
Palace Hotel | Tokyo
Tokyo's Palace Hotel showcases the best of Japanese art and design, with more than a thousand pieces in its collection, ranging from indigenous rock sculptures to contemporary laser-cut paper works. The hotel has a mix of commissioned and selected pieces by both up-and-coming and established artists.
Next Post