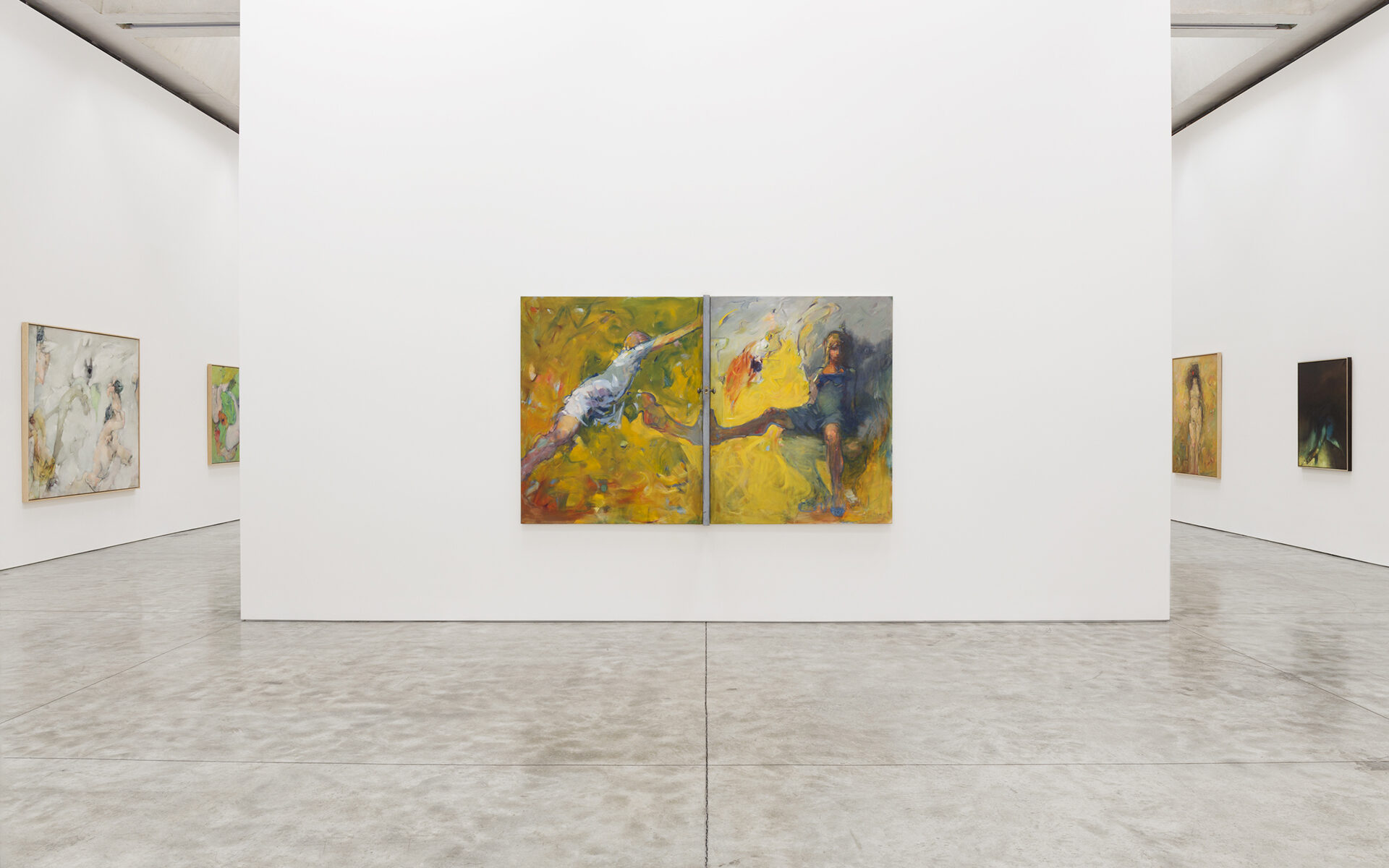 8 Fascinating New York Gallery Shows to See in April 2022
The arrival of spring brings with it a slew of incredible exhibitions by some of the most important artists, from Jean-Michel Basquiat to Dorothea Tanning
Focusing a lens on the best exhibitions in art galleries across America each month, Galerie now pinpoints a selection of stellar solo shows in New York this April. From Genesis Tramaine's painterly portrayals of religious saints and Marina Abramović's video portraits of her MoMA sitters to Walton Ford's giant watercolors of mythical creatures and Jean-Michel Basquiat's energetic artworks on street finds, New York is bursting with great shows to see this spring.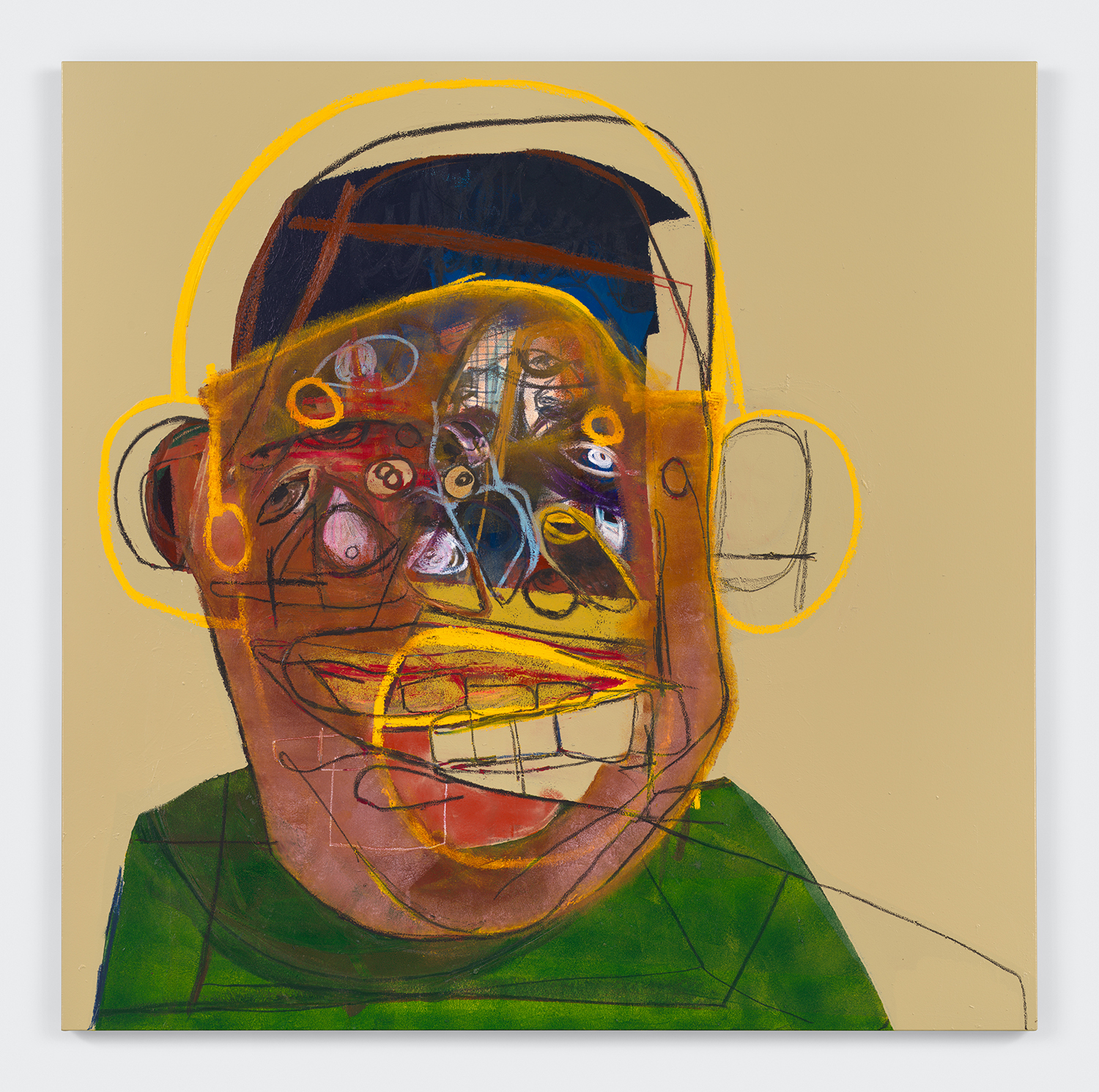 1. "Genesis Tramaine: Break of Day" at Almine Rech
Influenced by Bible verses and other religious readings, Genesis Tramaine makes abstract, psychologically charged paintings of saints and family members that are unlike anything you've ever seen in a house of worship. A self-proclaimed "Jesus freak and Bible nerd," the former New York public-school-math-teacher-turned-artist paints portraits of Jesus, Joseph and Mary with layered heads within heads and eyes upon eyes to portray "the shoulders we stand on and the angels that are all around." Claiming that God is trans and that "they" guide her hand, Tramaine reveals the level of her belief in both the intensity of her art in the exhibition "Break of Day" and the materials she lists in the creation of it, which—besides acrylics, oil sticks and oil pastels—intriguingly includes The Holy Spirit.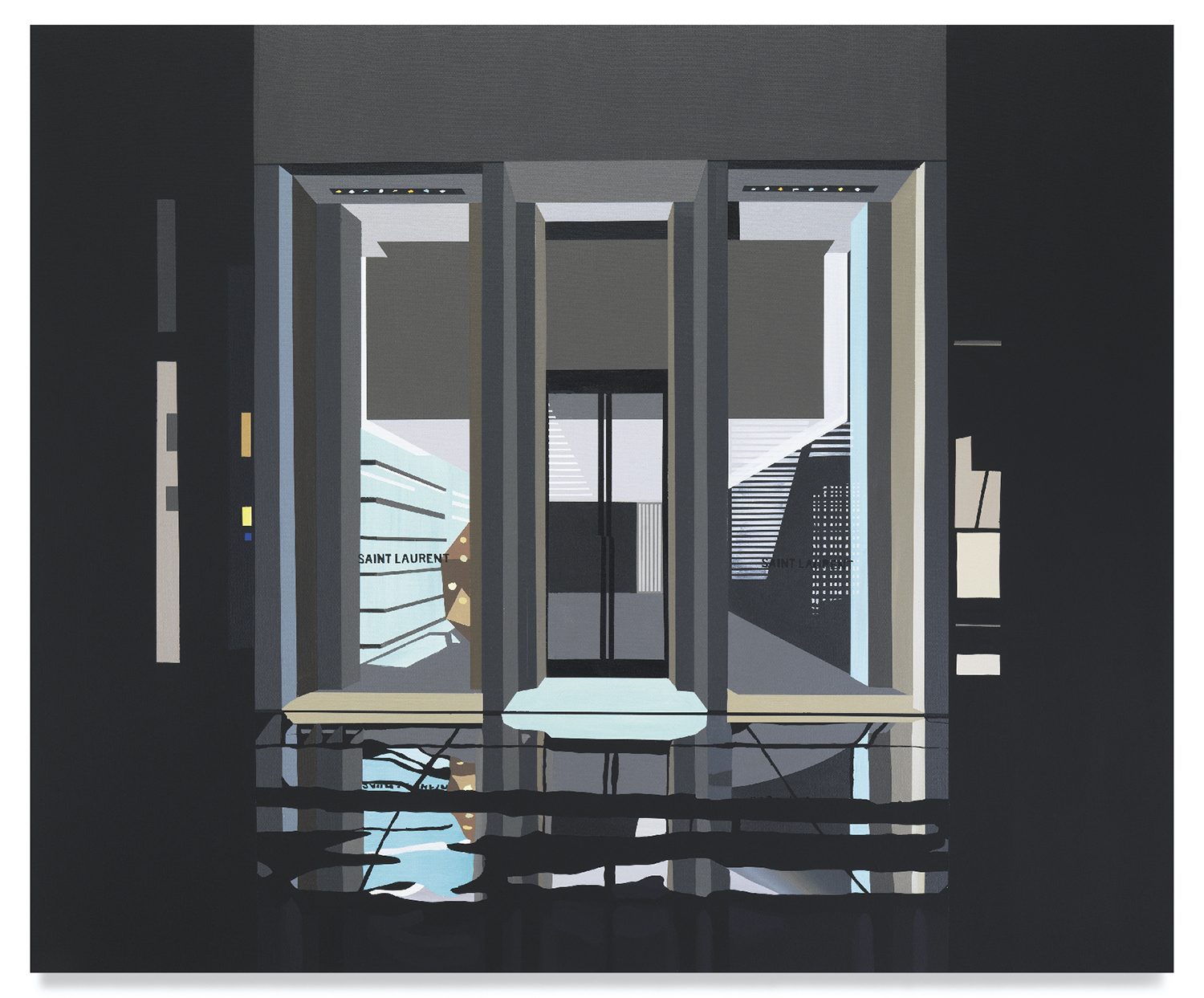 2. "Brian Alfred: Escape Plan at Miles McEnery Gallery
Presenting what could be called "pandemic pictures," in that they were painted over the course of 2021 and capture the zeitgeist of the time, the canvases in Brian Alfred's "Escape Plan" exhibition combine pastoral scenes from country living—like Coastal Escape and Fire Sky—with such referential images as Pfizer, Amazon, Empty Airport and Rodeo, which depicts a vacant Saint Laurent store on Rodeo Drive in Beverly Hills. Made from the artist's photographs that have been sketched, redesigned in the computer and turned into composites with mostly solid shapes and flattened colors, his formal paintings portray idyllic realms, which become as inviting as the peaceful places once captured on classic travel posters and pamphlets.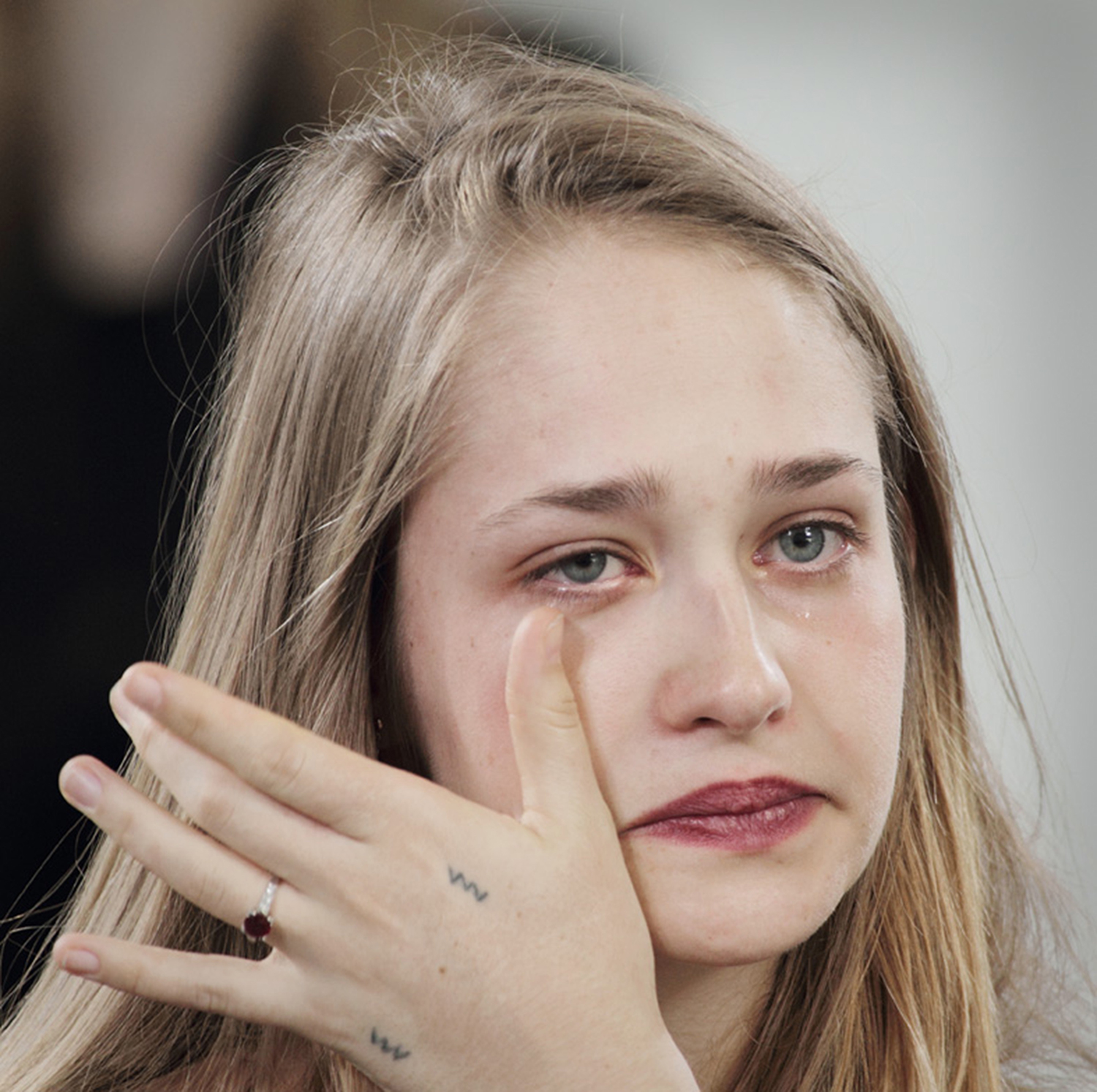 3. "Marina Abramović: Performative" at Sean Kelly
Highlighting seminal works that marked turning points in Marina Abramović's five-decade career, "Performative" offers visitors a look back at influential performance art pieces that continue to resonate with emotion. The photographic documentation of the 1973 performance Rhythm 10, which captures the artist rhythmically stabbing the spaces between her fingers with a knife at increasing speed until she cut herself, set the stage for the endurance pieces that followed, including The Artist Is Present at the Museum of Modern Art in 2010. Sitting across from museum visitors eight hours a day for nearly three months, Abramović made performance art a cathartic experience for those who engaged her silent gaze. Presented now as video portraits, where the moving images of the visitors are displayed opposite those of the artist, the documentation gives viewers—both participants who were at MoMA and people who never saw it—a chance to experience the performance's intensity anew.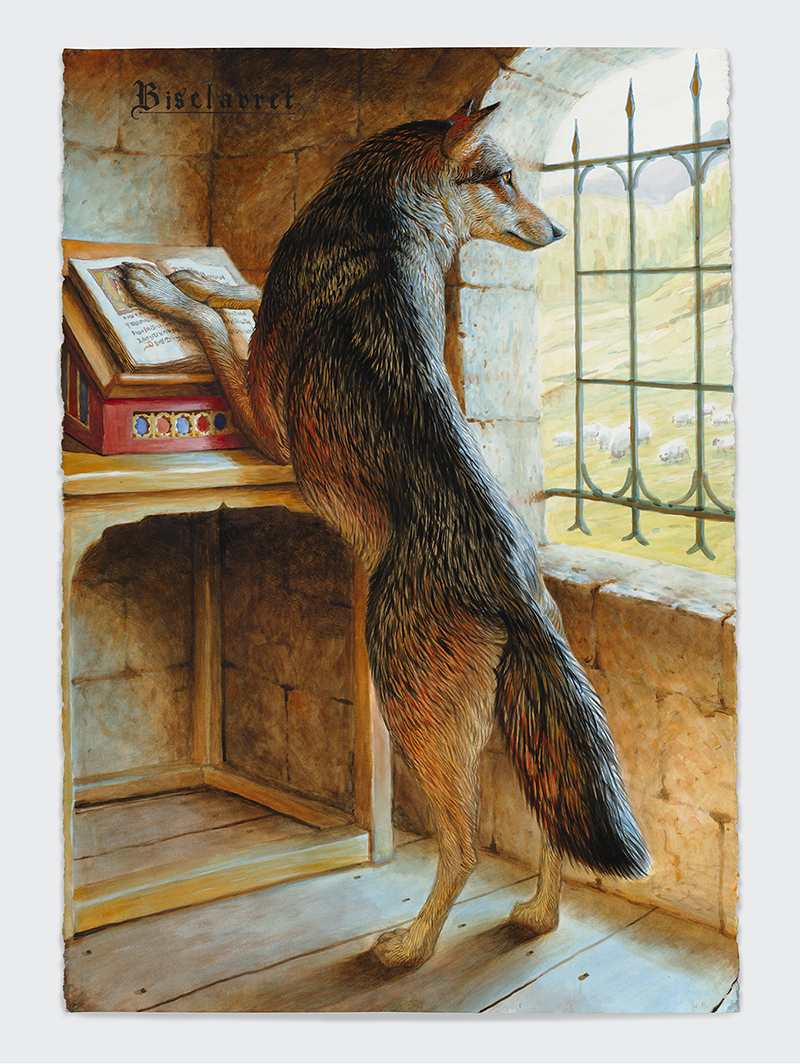 4. "Walton Ford" at Gagosian
Fascinated with wild animals since childhood, Walton Ford makes giant watercolors of animals that would rather be left alone than mingle with mankind. Depicting beasts from folklore, literary tales, legends and myths, he illustrates animals that exist in the human imagination instead of nature. His painting Bisclavret visually conveys the 12th century tale of a werewolf who becomes trapped in animal form by the treachery of his wife, while Cabeza de Vaca recounts the story of a 16th-century man who was lost in the New World for eight years, through the creature he most feared, the rattlesnake. Featuring his monumental works on paper and the studies for them, which Ford is exhibiting for the first time, the show provides an enchanting travelogue through time, as seen through the spirit of the animals that he brilliantly brings to life.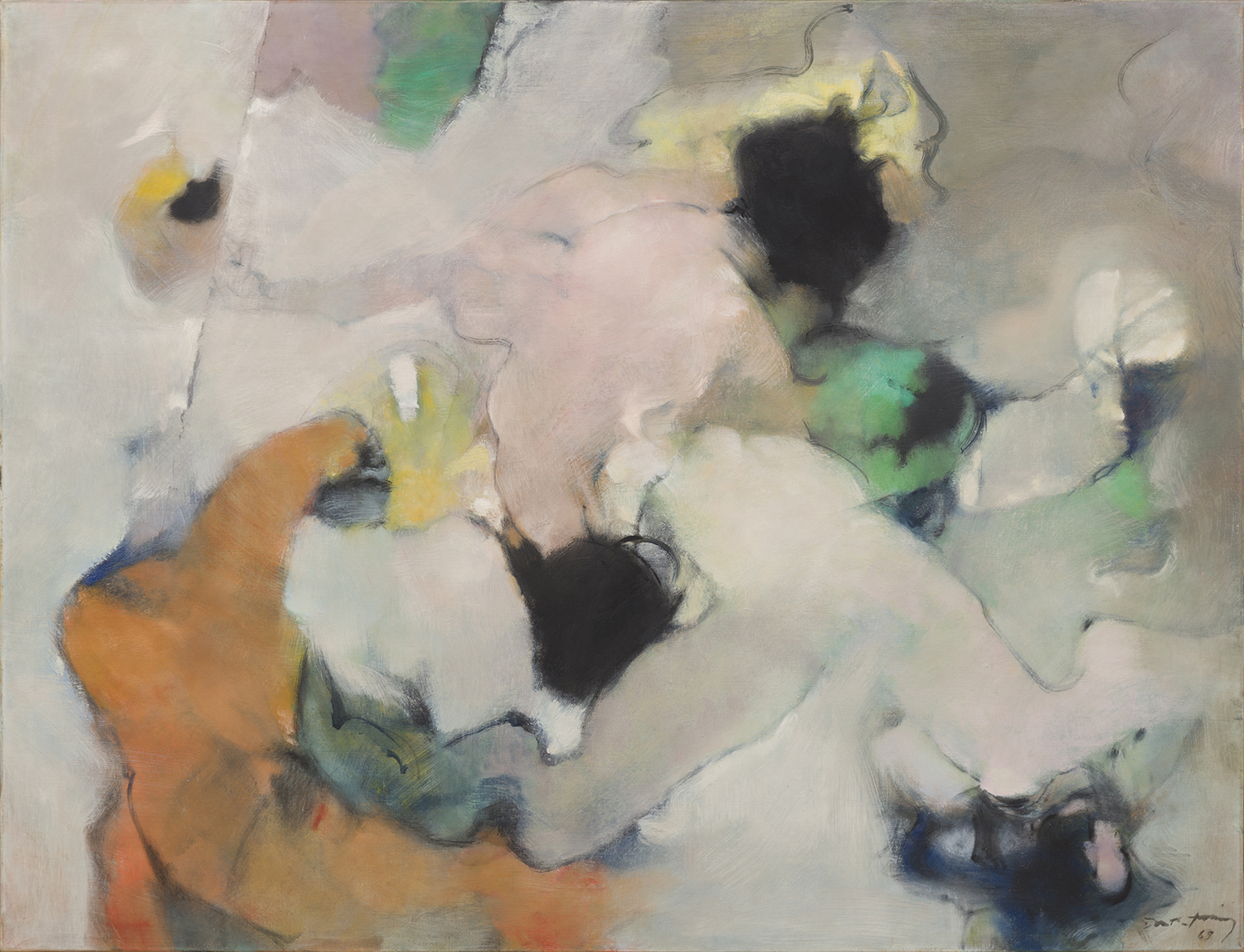 5. "Dorothea Tanning: Doesn't the Paint Say It All?" at Kasmin
You would think that living to 101 and being married to Max Ernst in a double wedding ceremony with Man Ray and Juliet Browner would have made Dorothea Tanning a household name in the art world, but the late artist's work was underappreciated for most of her life. That situation has now been thankfully changing in recent years. Many of the paintings in the exhibition "Doesn't the Paint Say It All?" were part of her 2019 Tate Modern retrospective, including the captivating 1969 canvas Inutile (Useless), which captures fleshy female figures entangled in a sensuous, abstract, cloud-like realm, and the powerful 1984 painting Door 84, depicting two psychologically charged young women pushing against an actual door that separates the paired canvases. A painter, sculptor and poet, Tanning first gained notoriety as a Surrealist, yet the paintings in this show, which beautifully blur the boundaries between abstraction and figuration, reveal her to be so much more.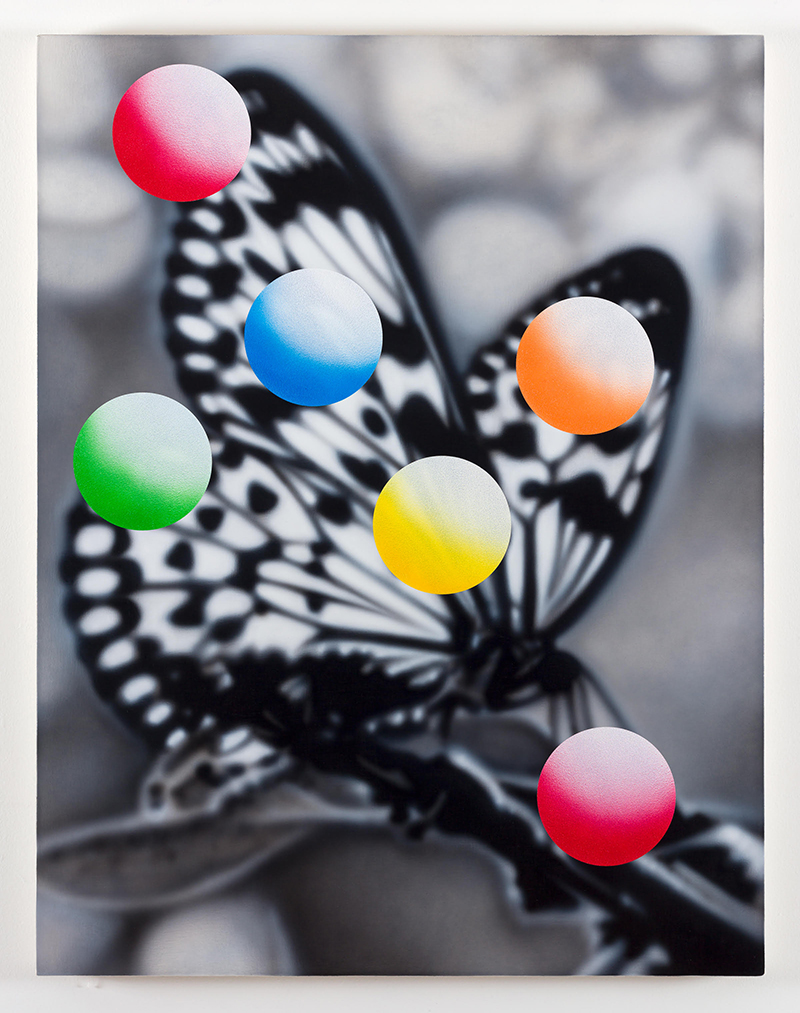 6. "Raúl Cordero: Heaven Is A Place In The Mind" at Richard Taittinger Gallery
Through April 2
Mining the internet for content, Raúl Cordero makes art for the distracted mind. Unfolding slowly over time, his paintings, light sculptures, videos and NFTs capture the changing times through our relationship to imagery. His layered, airbrushed paintings showing how the world has become indexed through algorithms and platforms employ poetic phrases found on search engines by simply entering the word "the," while the black-and-white canvases from his Reality is the New Spam series cast found images of geishas, tornados and butterflies behind colorful shaped forms to construct obstructed realities. Language—created with dropped dots of gold paint and colored lights that create words which convey meaning—plays a vital role in the reading of his art; but as a former restorer of Old Master paintings, Cordero clearly understands how to make his complex compositions sing.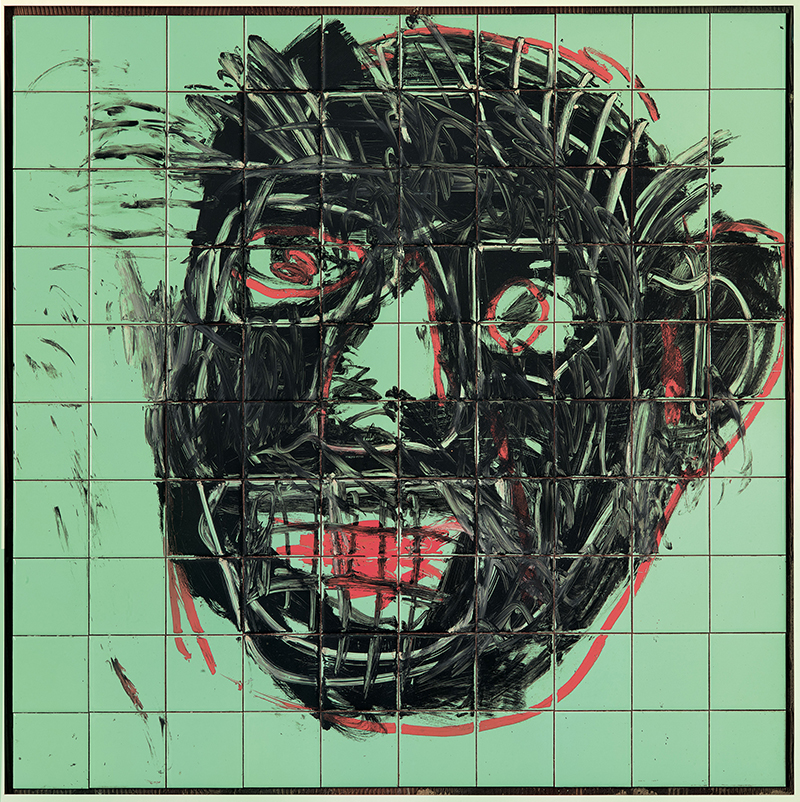 7. "Jean-Michel Basquiat: Art and Objecthood" at Nahmad Contemporary
A self-taught artist, Jean-Michel Basquiat initially painted on whatever materials he could find on the street and turned that DIY, altered found object style of creativity into one of the most recognizable trademarks of his unconventional body of artworks. After exhibitions that have focused on his uses of language, historical subject matter and celebrity, the survey "Art and Objecthood"—finely curated by Basquiat scholar Dr. Dieter Buchhart—highlights the artist's energetic, assisted readymades. Symbolic portraits, such as Brett as Negro—expressively capturing artist Brett De Palma's likeness on green bathroom tiles—and Untitled (Mary Boone), which places the art dealer's name under a crown on a punching bag, expose Basquiat's biting wit, while paintings on hinged doors, bedheads and scraps of wood reveal his inventiveness. From doodles on refrigerators and file cabinets to spray-painted and brushed imagery on foam and packing blankets, the show presents a studio of the street, where one man's trash become another man's treasure.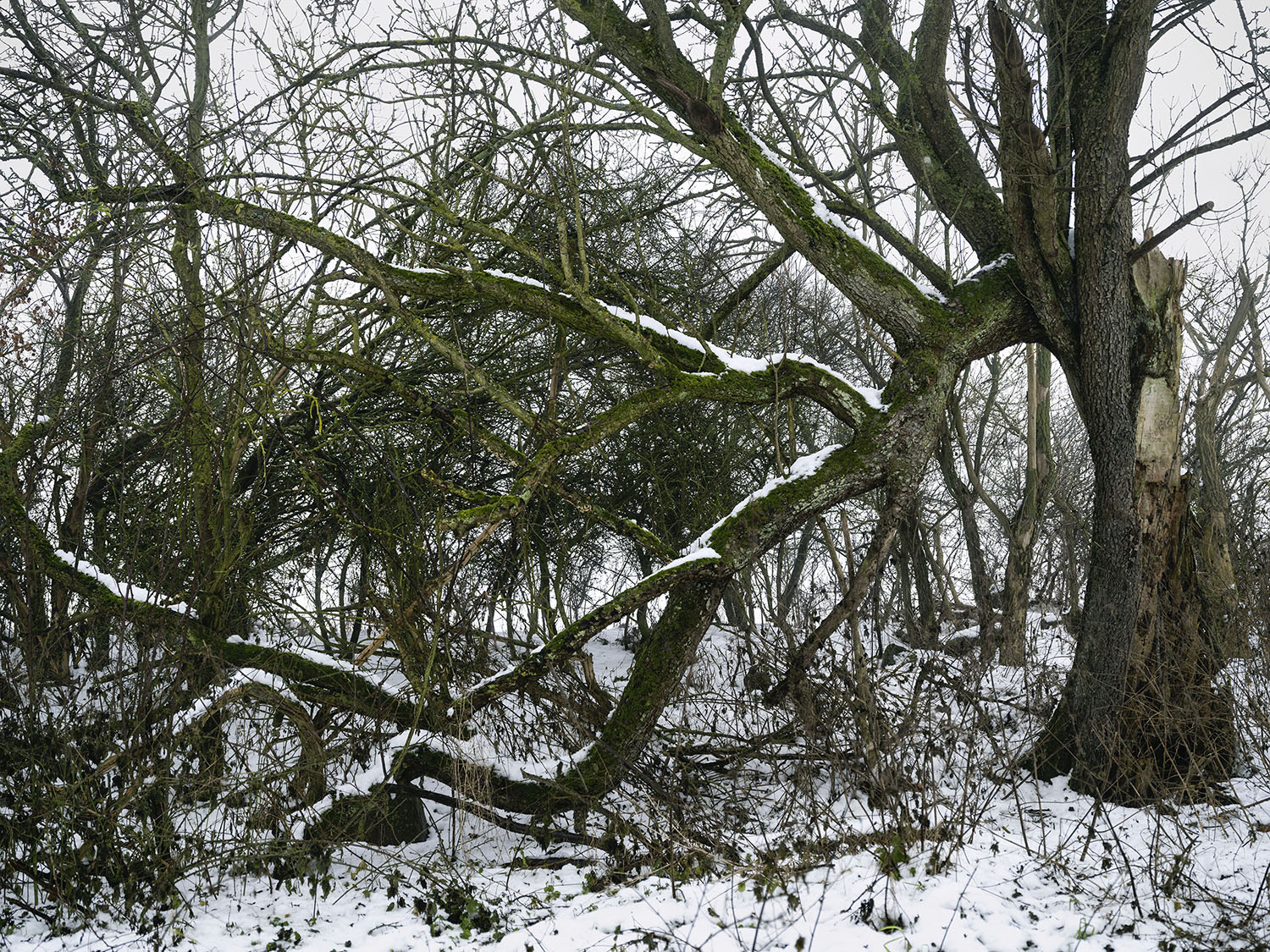 8. "Thomas Struth" at Marian Goodman Gallery
An objective photographer, who has elevated his large-format, painterly pictures into the realm of fine art, Thomas Struth studied with Gerhard Richter and Bernd and Hilla Becher at the Kunstakademie Düsseldorf in the 1970s, but made one of his best-known bodies of work in New York in 1978, when he was an artist-in-residence at P.S. 1 Studios in Long Island City. Back in New York for his thirteenth solo show with the gallery here since 1990, Struth is exhibiting monumental photographs from three distinct series that investigate the interrelationship between technology, people and nature. His saturated images of the scientific institute CERN in Switzerland offer a detailed view into a highly technological environment, while his portraits of families show the human side of connected elements. His pictures of tangled trees in winter, however, seem to reflect the same kind of convoluted network of branches, wires, sticks and lines as his shots in the research labs, which draws attention to the uncanny parallel between the two worlds.
Next Post