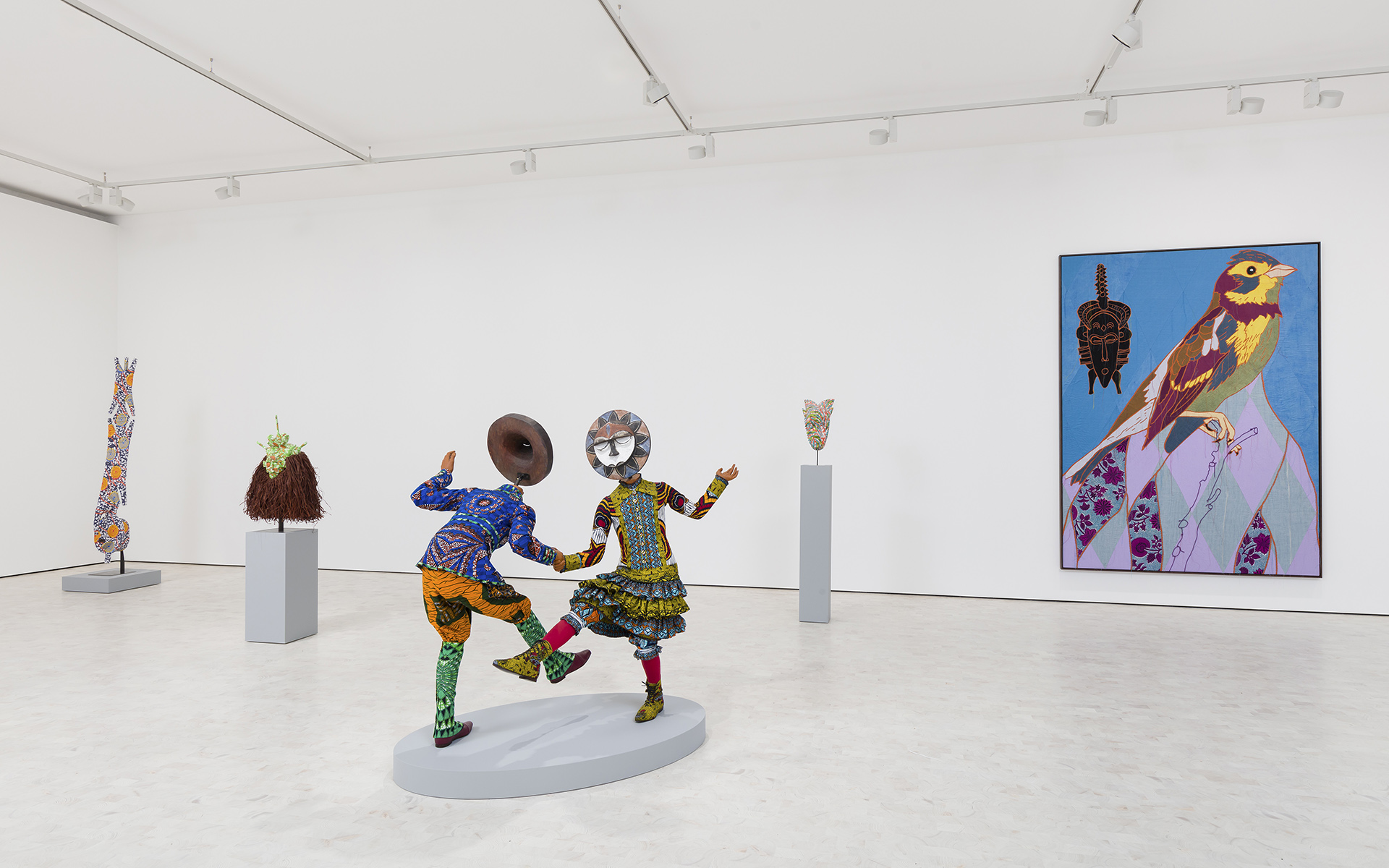 8 Fascinating Exhibitions to See in London During Frieze Week
From Dutch masterworks to contemporary African photography, ceramics to performance works, these shows are not to be missed
With no shortage of museum exhibitions, gallery shows, and special events on offer during Frieze Week, it can be difficult to know what to prioritize—especially in a city like London that is as sprawling as it is steeped in art. Whether you're hurrying from Frieze London and Frieze Masters to 1-54 Contemporary African Art Fair and PAD London, or you're taking in the UK capital's esteemed museum collections and rich gallery scene at a more leisurely pace, here are 8 shows that are worth seeing before the fair tents come down this year.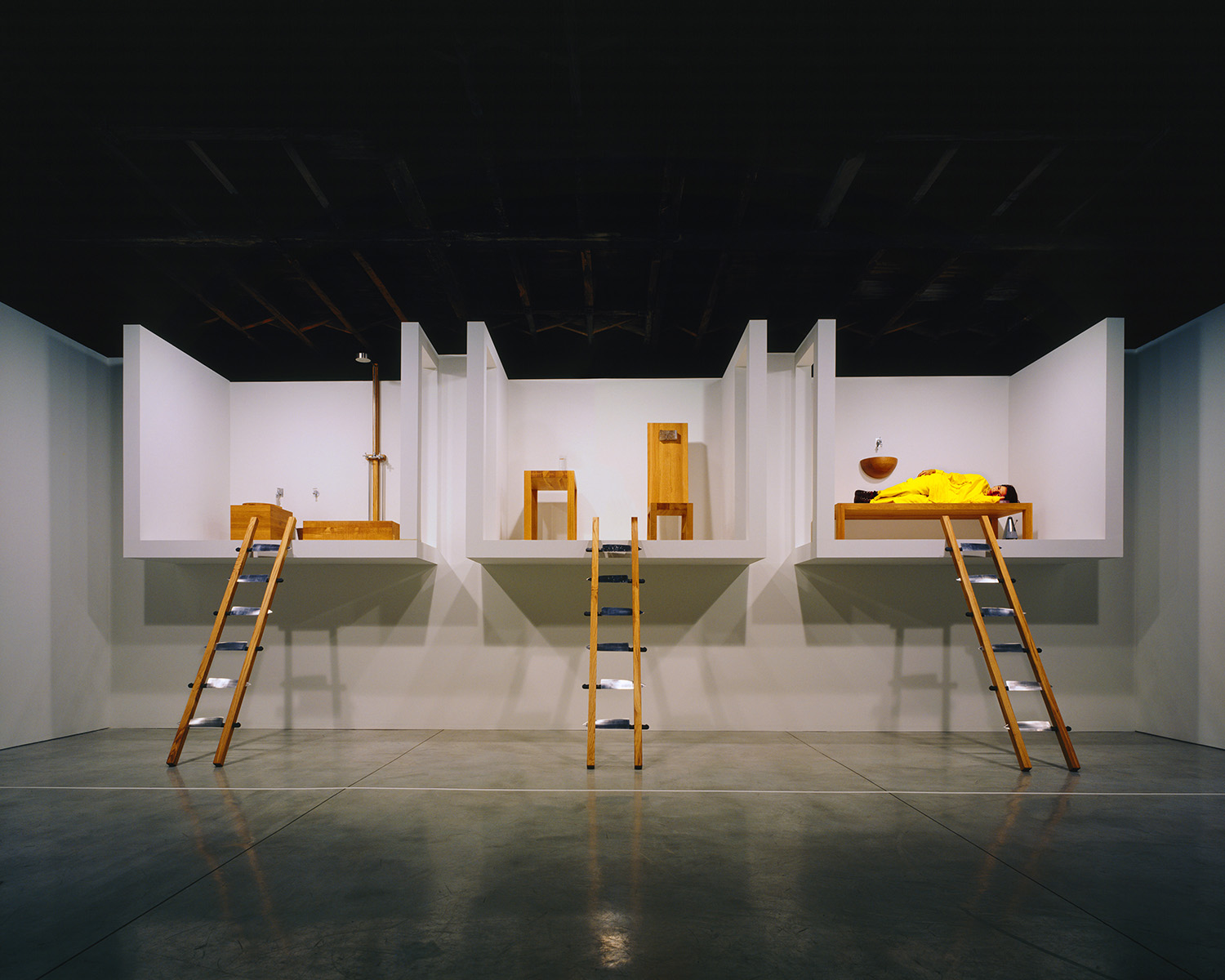 1. The Royal Academy of Arts | Marina Abramović
From her 1974 work Rhythm 0 that saw gallery visitors remove her clothes with razor blades and hold a gun to her head to The Artist is Present (2009), an iconic 736-hour-long sit-in at New York's Museum of Modern Art, Marina Abramović continually positions herself as the object within her works. The Serbian performance artist is now the subject of a major retrospective at the Royal Academy, making her the first woman to have a solo show at the institution. The exhibition presents key moments from Abramović's career through sculpture, video and installations, as well as some live works that will be reperformed by a new generation of artists. Among them is the infamous Imponderabilia, first staged in 1977 by Abramović and her then-partner Ulay, in which they stood naked in a door frame and forced visitors to awkwardly pass by them.
Burlington House, Piccadilly. Through January 1, 2024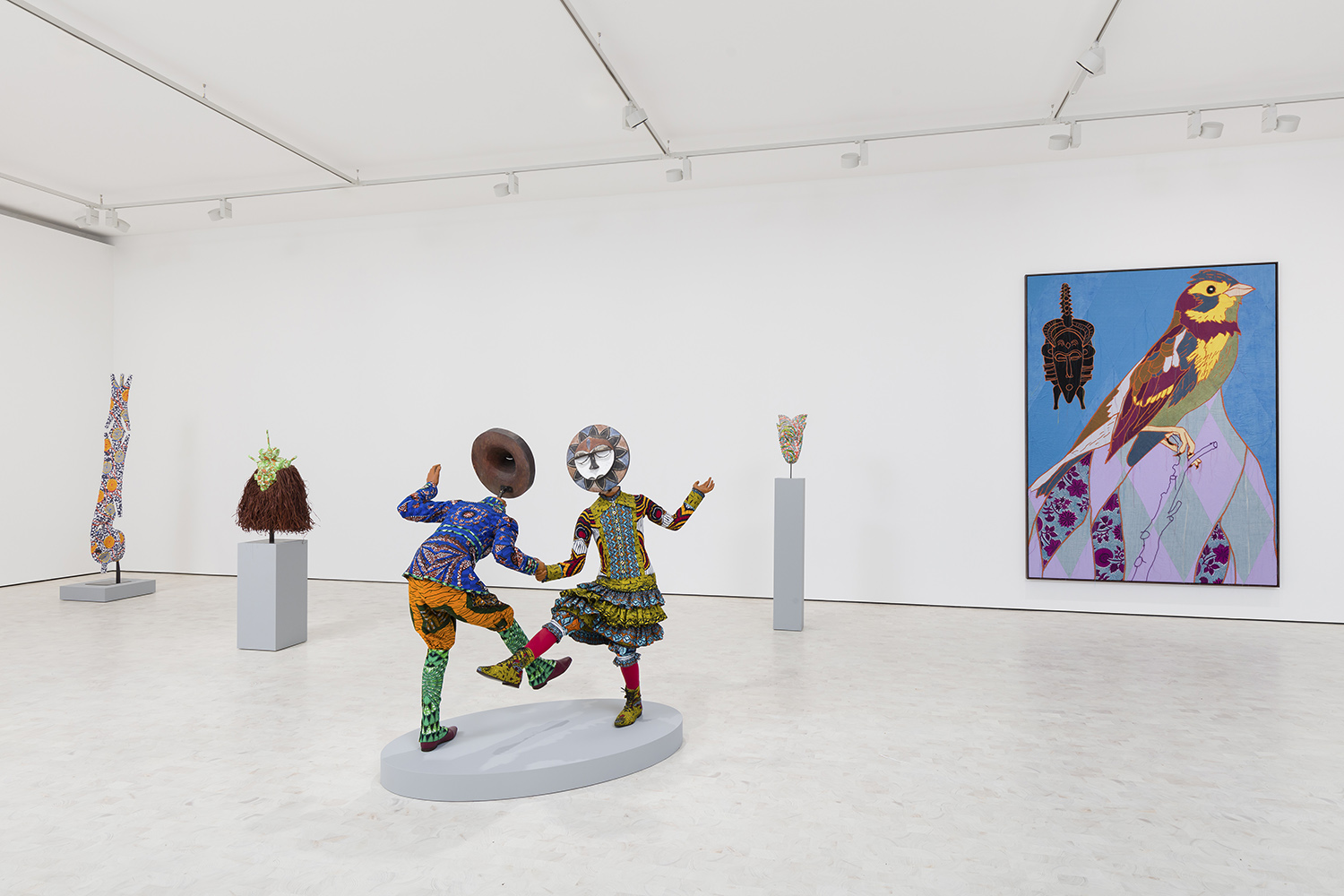 2. Stephen Friedman Gallery | "Yinka Shonibare: Free The Wind, The Spirit and The Sun"
The British-Nigerian artist Yinka Shonibare presents a suite of dada-inspired works at Stephen Friedman, which has just opened the doors of its new David Kohn-designed space on Cork Street in Mayfair. In addition to recent paintings and sculptures by the artist, Shonibare also integrates works by nine emerging and established artists from the African diaspora, some of whom have participated in his residency program at Guest Artists Space Foundation in Lagos, Nigeria. The exhibition follows the September unveiling of Material (SG) IV in Regent's Park, a new public work created by Shonibare for Frieze Sculpture.
5-6 Cork Street, Mayfair. Through November 11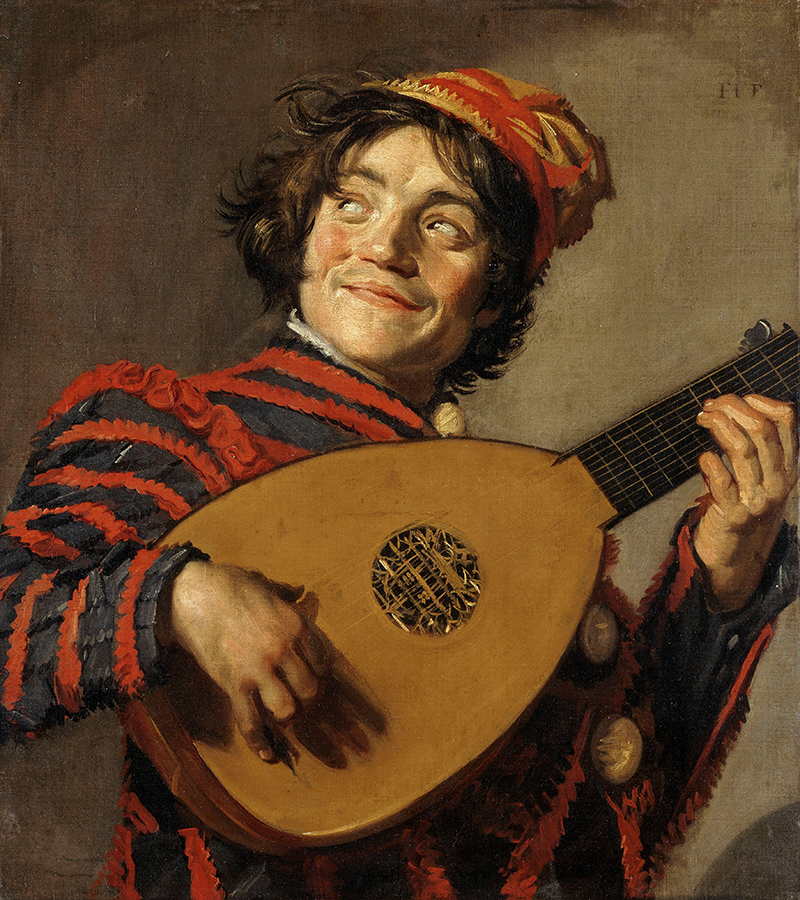 3. The National Gallery | "Frans Hals"
Long overshadowed by his more stoic Dutch Golden Age contemporaries like Rembrandt and Vermeer, Frans Hals deserves a more visible place among the masters, or so argues a retrospective at London's National Gallery. Known for depicting smiling and laughing subjects, Hals shed light on the burgeoning merchant class of the 17th century Dutch republic; the  life of the artist, however, largely remains shrouded in unknowns. For this show—the survey dedicated to the artist in more than 30 years—some 50 of Hals's finest works are brought together from both public and private collections, many of which haven't left his hometown of Haarlem before. Arguably his most well-known work, The Laughing Cavalier (1624), is on loan from the nearby Wallace Collection for the first time since 1900.
 Trafalgar Square. Through January 21, 2024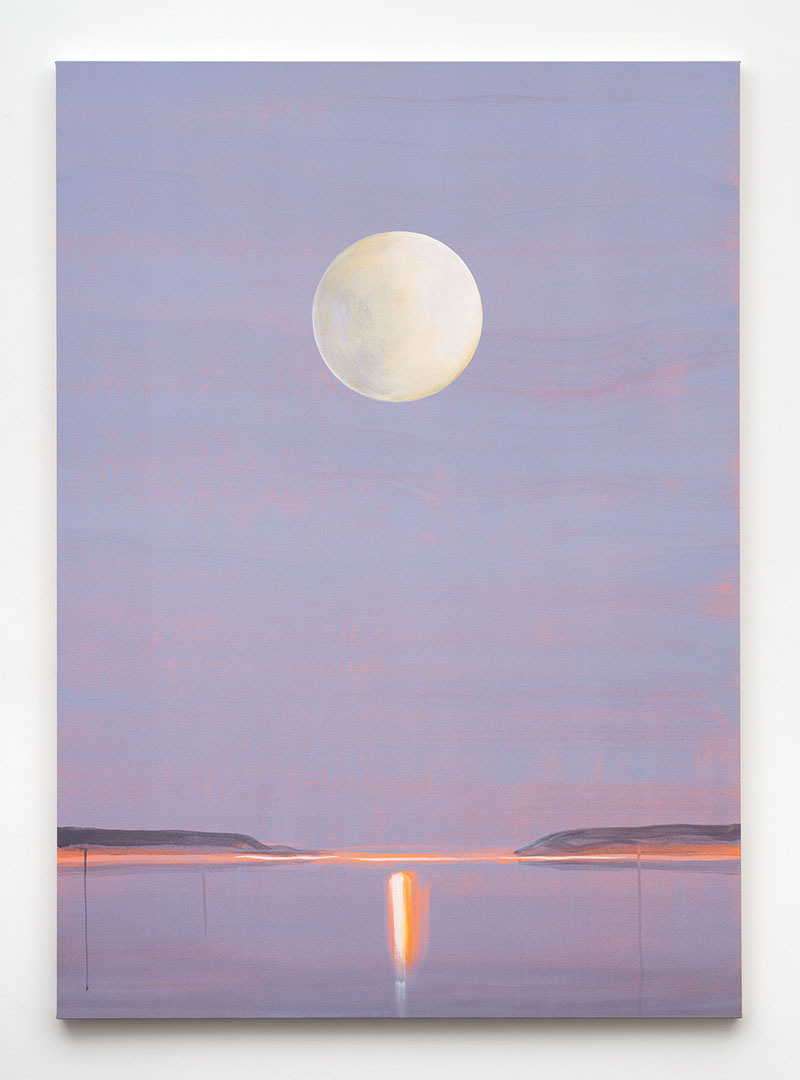 4. Night Gallery at No. 9 Cork Street | "Wanda Koop: Eclipse"
Canadian painter Wanda Koop makes her London debut courtesy of the L.A.-based Night Gallery, which will be in residence at Frieze's year-round gallery hub, No.9 Cork Street. Throughout her 40-year career, Koop has trended toward the surreal in her symbolism, depicting beautiful but austere landscapes in fluorescent hues. Amid growing concerns around climate change, however, her work takes on an almost prescient quality—Smoke (2023) for example, presents a burning orange moon that seems the stuff of fantasy until one considers real photos of a similar sky taken during the recent Pacific Northwest coast wildfires.
 9 Cork Street, Mayfair. Through October 21 

5. Tate Modern | "A World in Common: Contemporary African Photography"
"A World In Common" offers a sweeping and stunning view of Africa's cultural diversity both across the continent and its diaspora, from past to present. From Lazhar Mansouri's black-and-white photographs of Bedouin and Berber sitters taken in 1950s Algeria to George Osodi's early 2000s photographs of Nigerian monarchs, and from Cameroonian artist Em'kal Eyongakpa's dark landscapes to Andrew Esiebo's vibrant Lagos cityscapes, the show features an impressive and wide-ranging amount of work by 36 modern and contemporary African photographers.
Bankside. Through January 14, 2024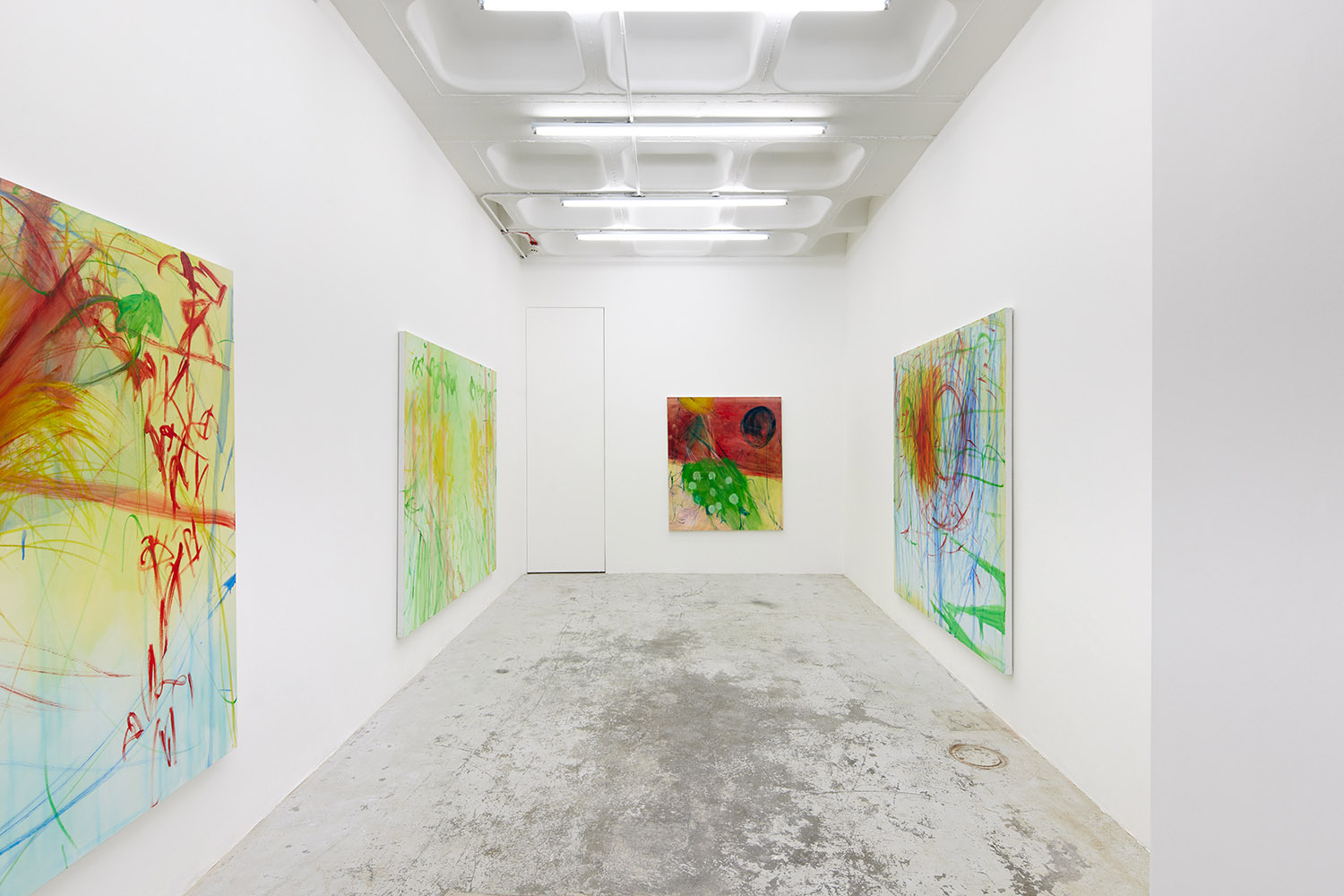 6. Ginny on Frederick | "Choon Mi Kim: ACID—FREEEE"
Started in a small, shuttered sandwich shop, Ginny on Frederick has made a name for itself as a creative and thoughtful gallery since it opened in 2021. It's one of a handful of upstart galleries that have opened recently despite London's soaring rents and Brexit-induced (plus Covid-compounded) financial fallout. The gallery makes its Frieze debut this year and, at its new space at 99 Charterhouse St. in Farringdon, a solo presentation of acid-toned, abstract paintings by South Korean-born, London-based Choon Mi Kim are on view.
99 Charterhouse St., Farringdon. Through October 28
7. Carpenters Workshop Gallery | "Gareth Mason: Seeing Things"
A single one of Gareth Mason's ceramic jars can take over a year to produce due to the artist's elaborate process. He starts by throwing the pieces by hand, shifting the form through firing and glazing, and adding unexpected materials such as gravel or trash fished out of the Thames River. Marking his first UK show in a decade, "Seeing Things" showcases 24 never-seen works at Carpenters Workshop Gallery, which opened a new space at Notting Hill's Ladbroke Hall this spring.
79 Barlby Road, Notting Hill. October 11 – December 22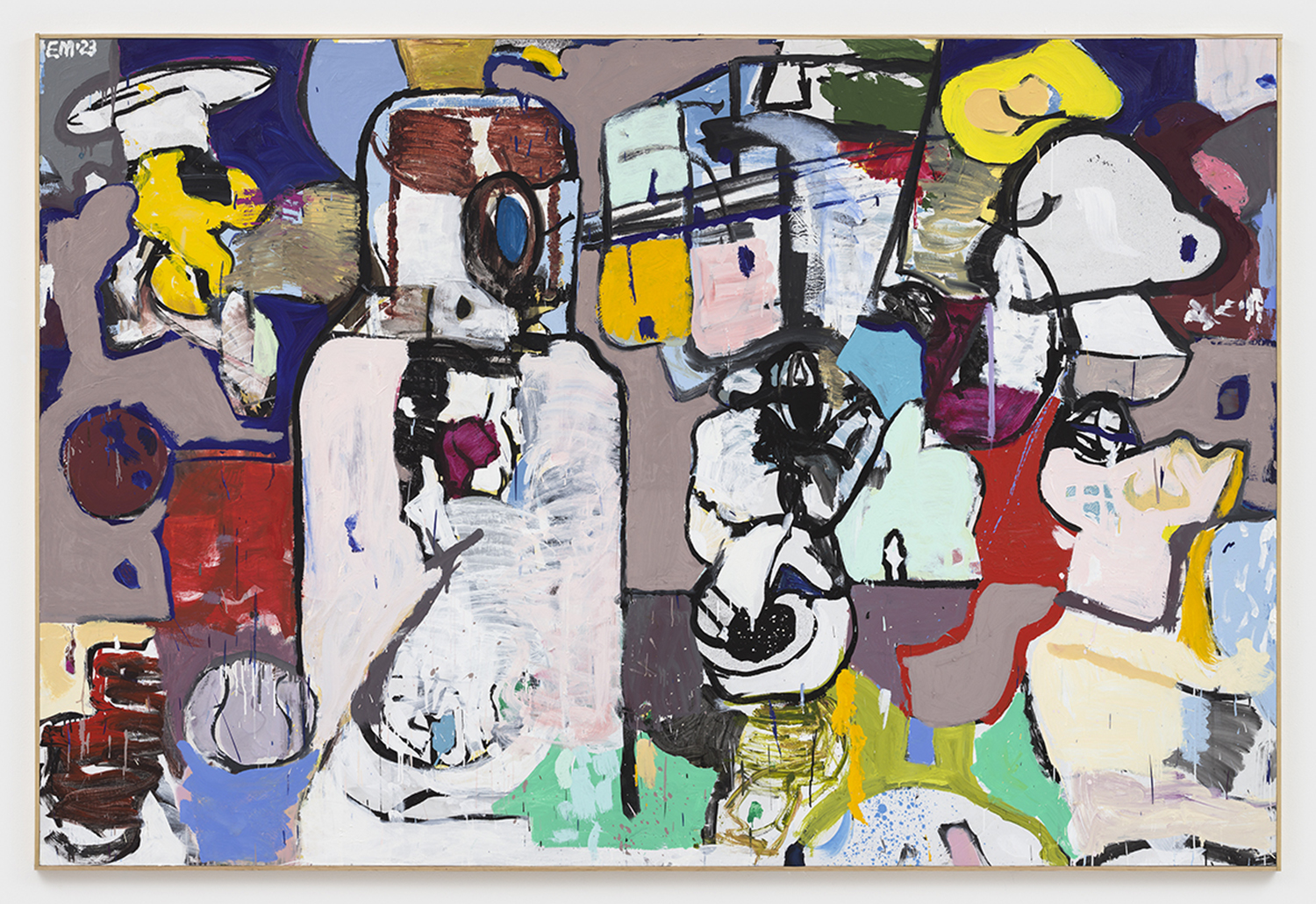 8. Timothy Taylor| "Eddie Martinez: Enough"
At Timothy Taylor's Mayfair gallery, New York–based artist Eddie Martinez shows 9 large-scale new paintings. The artist's gestural, semi-abstract style has often been likened to 20th century greats like Willem de Kooning and Jean-Michel Basquiat, but what sets Martinez apart is his self-referential practice, which builds on motifs from his previous works. In keeping with this penchant for iteration, the artist has also created an immersive installation for Timothy Taylor's Frieze booth. Curated by Claire Gilman, Chief Curator of the Drawing Center in New York, the presentation will build on Martinez's 2017 solo exhibition at that institution, wherein he mounted paintings over "wallpaper" composed of thousands of drawings pinned to the wall.
15 Bolton Street, Mayfair. October 12 – November 18
Next Post