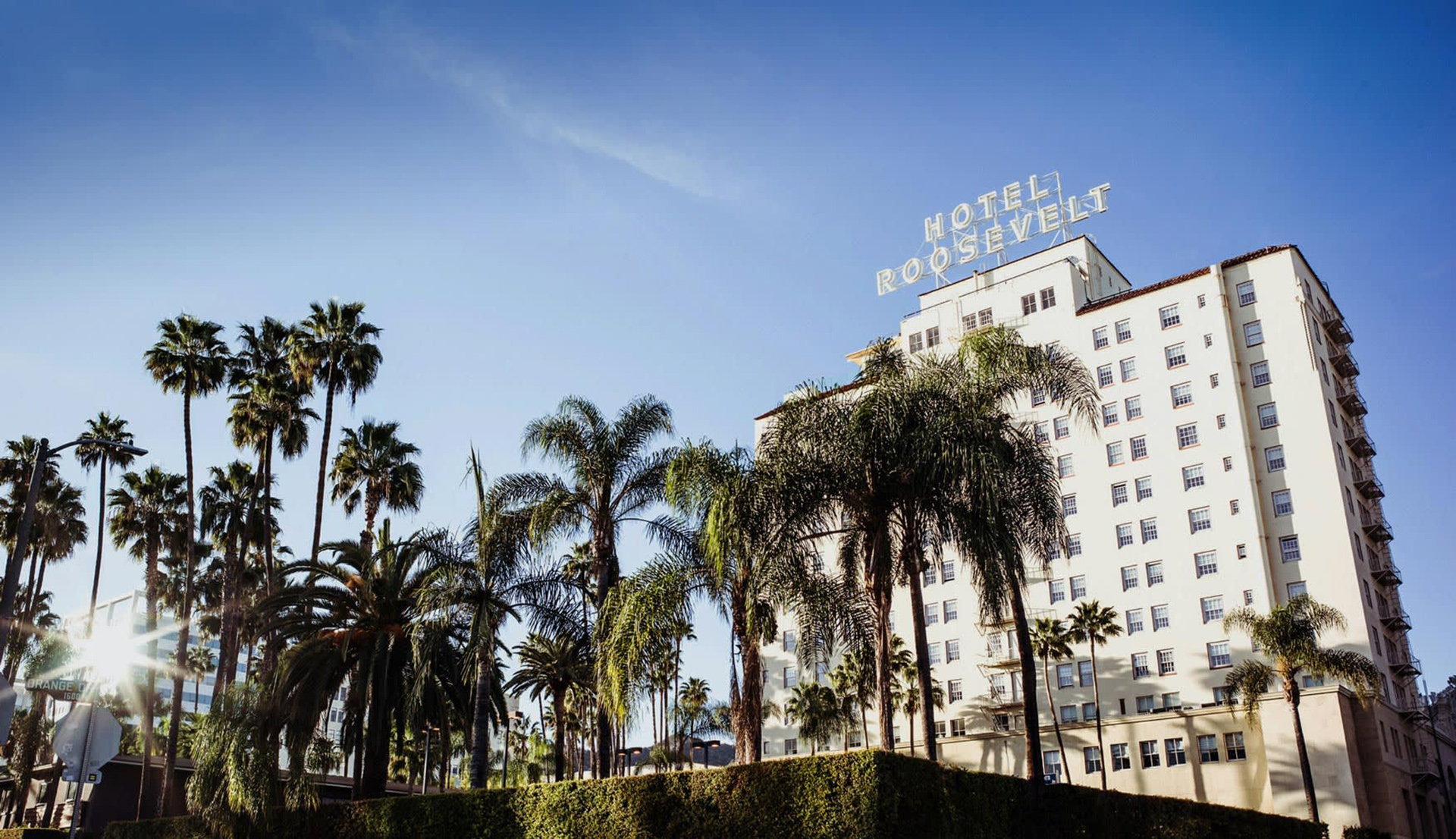 8 Buzzworthy Artists to Watch from Felix LA
From Carmen D'Apollonio's sensuous ceramic lamps to Victor Ubah's Cubist-style portraiture, these artists are sure to be talked about long after the hip poolside fair has closed
When an art fair takes place around a swimming pool painted by David Hockney, it's bound to make a splash, and that is exactly what Felix LA has done this past week.
On view from February 17–20, 2022, the third international edition of the fun, beloved fair presented artwork in a variety of media at 60 galleries from around the world in the pool cabanas of The Hollywood Roosevelt hotel and in the more expansive rooms on the 11th and 12th floors of hotel above.
Founded in 2019 by art collector Dean Valentine and gallerist brothers Al Morán and Mills Morán with the goal of creating a fair experience that prioritizes connoisseurship, collaboration, and community among collectors, dealers, and artists, Felix LA has been a hit from the start.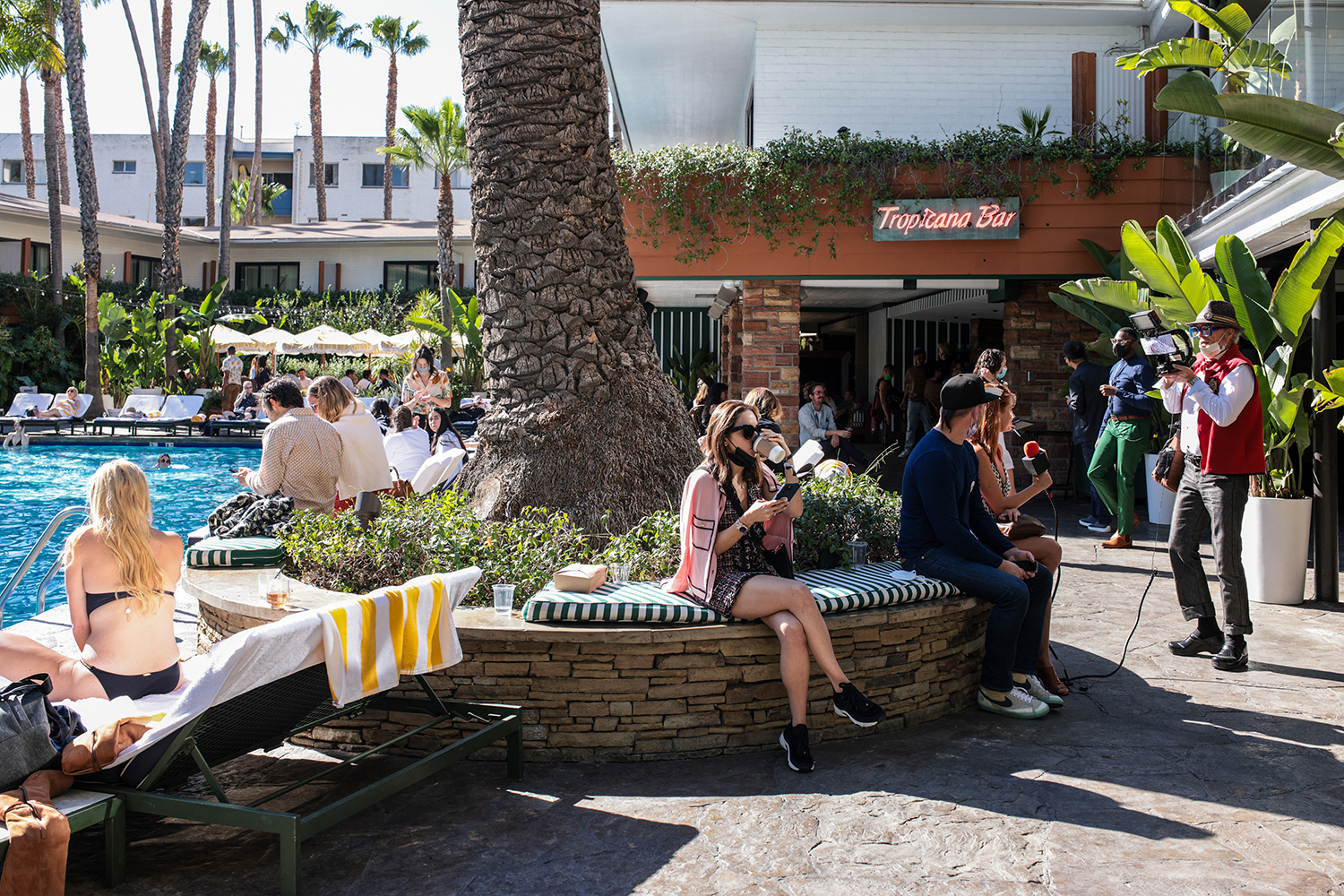 "L.A. has always been rich with artists, but now it's becoming rich with galleries, very mature galleries," Mills Morán told Galerie on opening day. "We wanted a fair that could represent the city's art scene, which continues to grow. When Frieze decided to launch an L.A. edition, we felt that there had to be a counterbalance, where more galleries could participate—plus, getting people to come to California in the middle of winter is a very easy sell."
Here, Galerie has assembled eight works by artists that generated the most buzz. From ceramic lamps with legs to quilts that fly like flags, this is the art that will have people talking long after the fair is over.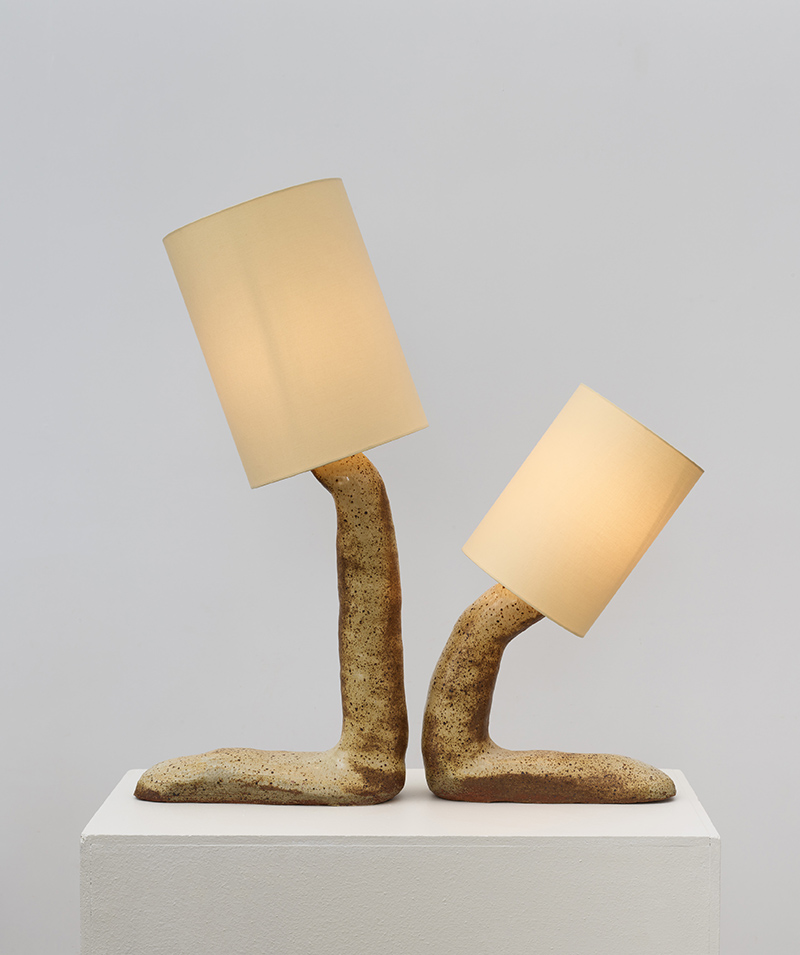 1. Carmen D'Apollonio at Linn Lühn
Sculpting lamps and vessels with California clay, Carmen D ́Apollonio blurs the line between abstraction and figuration in her 2022 lighting piece, As soon as I find my shoes, I ́m gone. After assisting Urs Fischer for more than a decade, the Swiss-born D ́Apollonio founded the fashion brand Ikou Tschuss, which combines modern textiles with traditional artistry, before establishing her Los Angeles studio, where she crafts her own witty ceramic lamps and sculptures.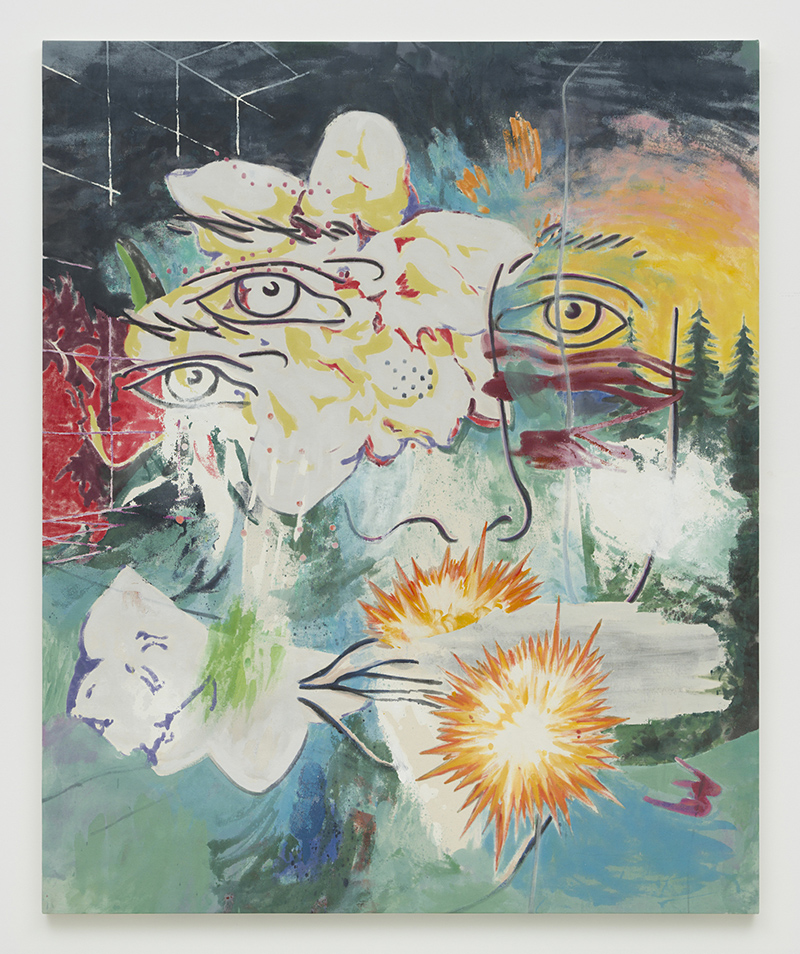 2. Chris Hood at Lyles & King
Mixing archetypes with found imagery on expressive surfaces, Chris Hood makes dreamlike paintings with a spark of the surreal. Layering the vernacular with the personal, the Atlanta born, L.A.-based artist constructs colorful, enigmatic canvases with visually collaged elements in a painterly realm. Poetic yet pop, people and landscapes are fantastically fused in transitional spaces, which strangely seems both fictional and familiar.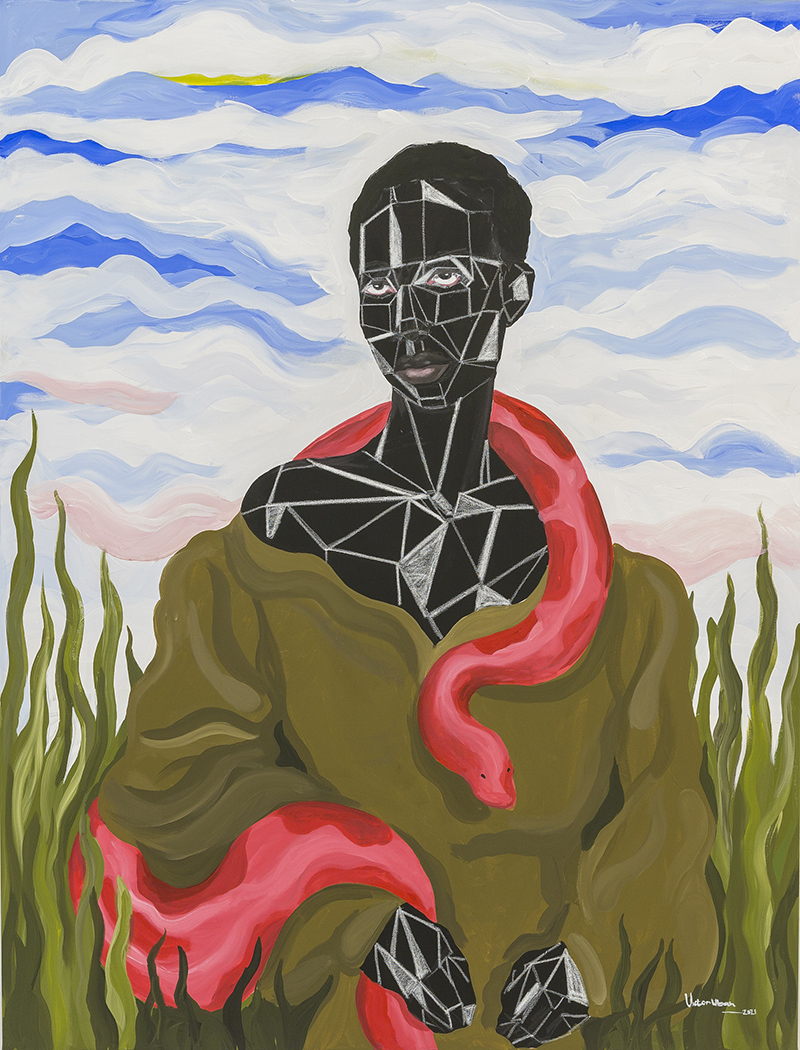 3. Victor Ubah at The Breeder
Working in a Cubist style of portraiture, Victor Ubah paints playful pictures of friends and family inspired by the animated cartoons he watched as a teenager in Nigeria. Based in Lagos, the emerging 21-year-old artist escapes the stress of urban life by portraying his subjects in serene settings. His multidimensional personalities happily exist in one dimensional social structures—not unlike the cartoon characters he admired, but much more determined to succeed, and undoubtedly more fashionably dressed.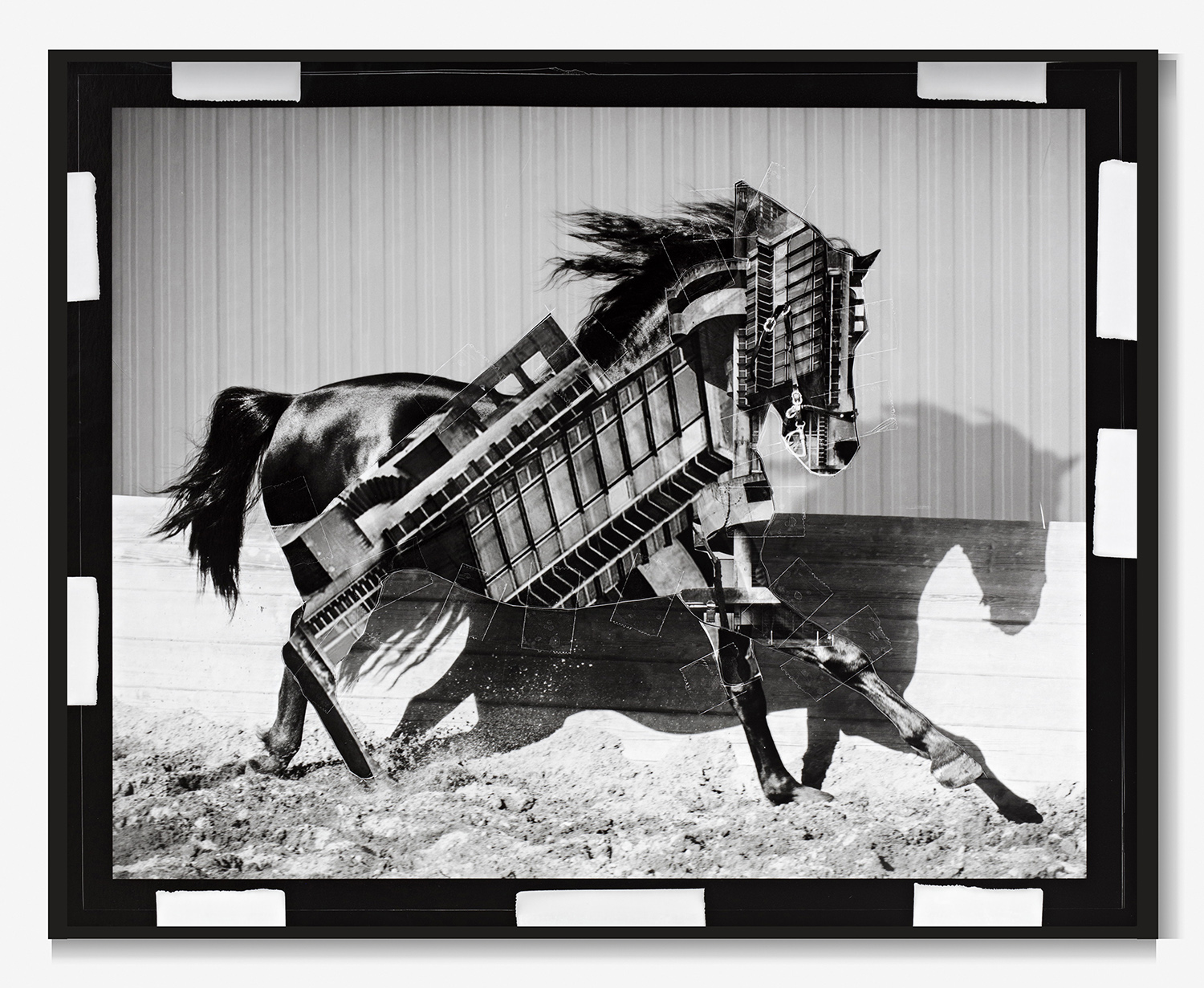 4. Shannon Bool at Kadel Willborn
Collapsing dissimilar realities in her distinctive photographic collages, Shannon Bool combines elements of brutalist architecture within the bodies of horses to make art that questions our ways of seeing. Constructing a collage that occupies the bodies of the horse, the Canadian-born, Berlin-based artist makes black-and-white photograms, which capture the energy of the city in a style that takes us back to the days of Dada and the form of experimentation that helped shape modernism.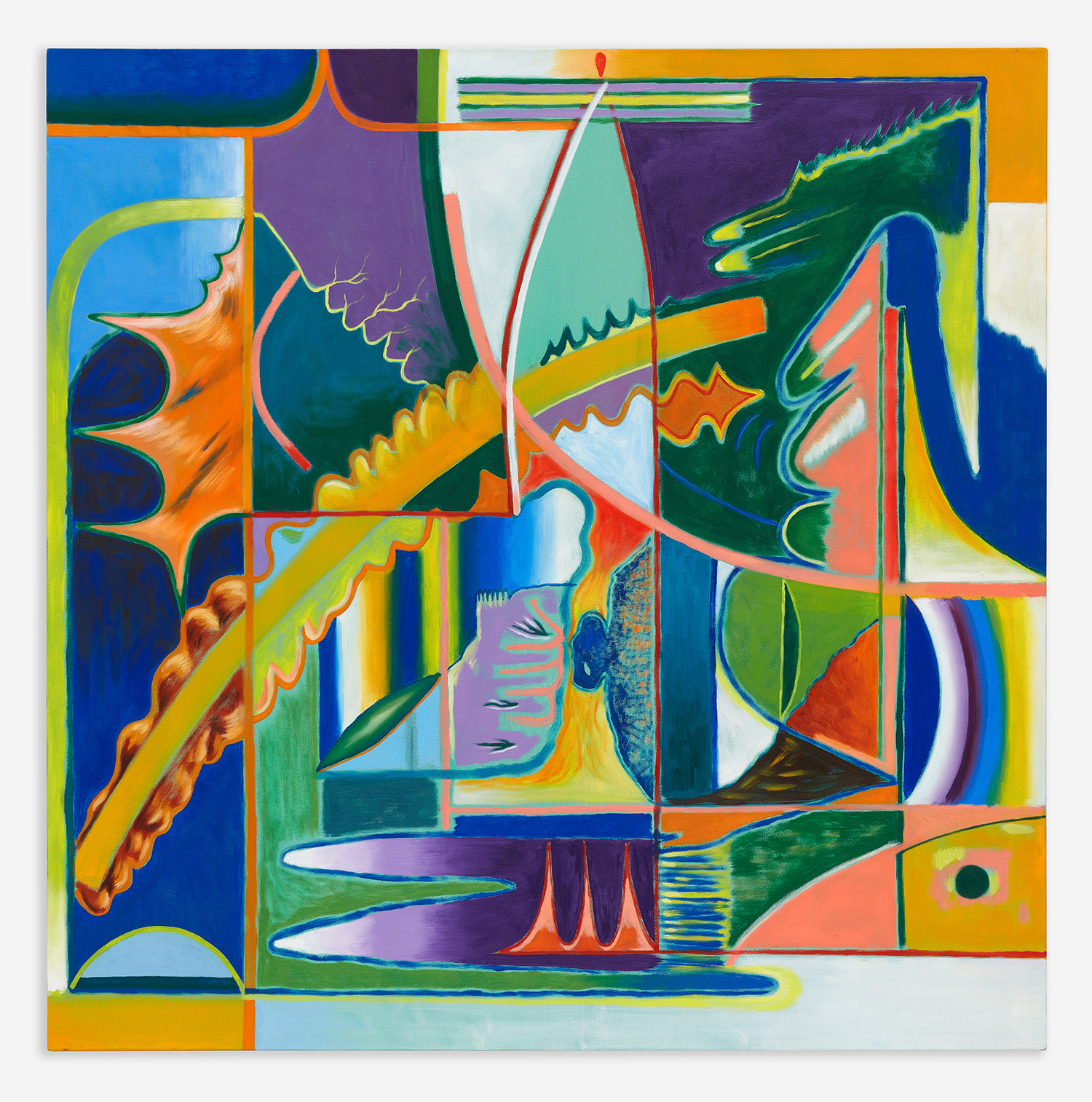 5. Bayrol Jiménez at PERES PROJECTS
Inspired by comic-strips, Mexican sign painters and pocket-books, Bayrol Jiménez makes work in a variety of media, ranging from drawing, painting and sculpture to performance art. Born and based in Oaxaca, his art is both allegorical and abstract—parodying power, consumerism, and social injustice in a subliminal manner. His painting Comedy in metamorphosis turns the world on its side and slices and dices it—capturing the spice of life in vibrant colors and forms that shimmer and shake across his picture plane.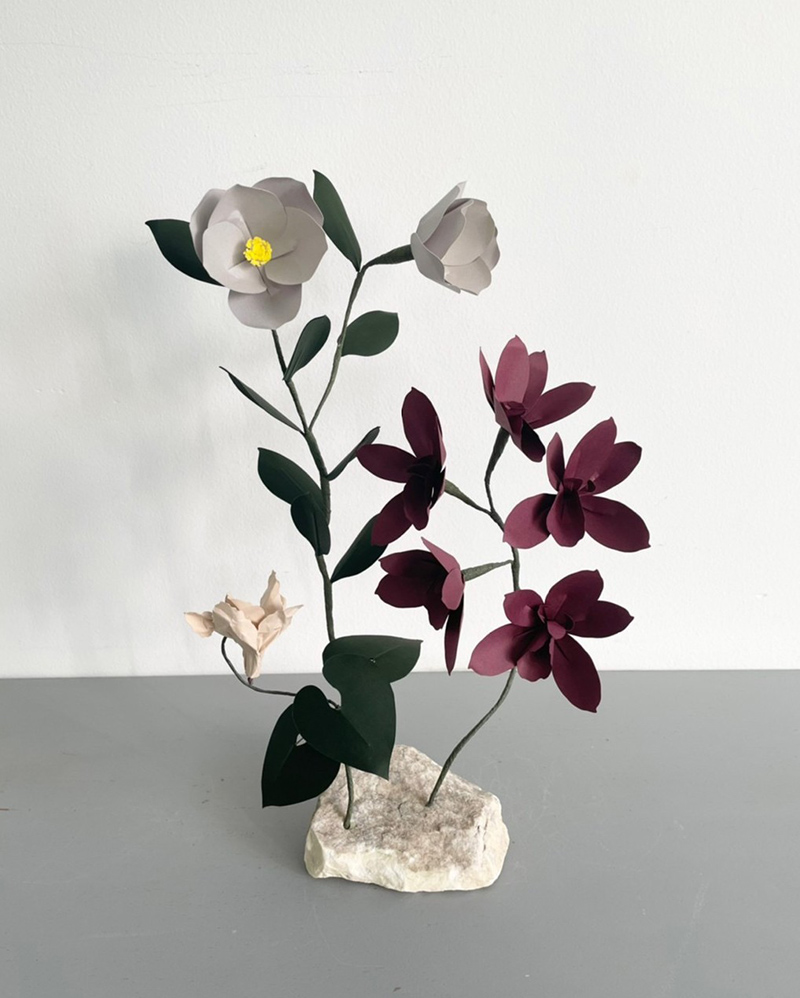 6. Megumi Shinozaki at Nonaka-Hill
Trained in the artistry of flower arrangement, Megumi Shinozaki creates classic ikebana  floral arrangements with cut-paper and wire and sets them in rough, natural stones. Simulating the sublime with found and fabricated means, the Tokyo-born and based artist captures the beauty of nature in everyday materials, with the hope that it will last an eternity.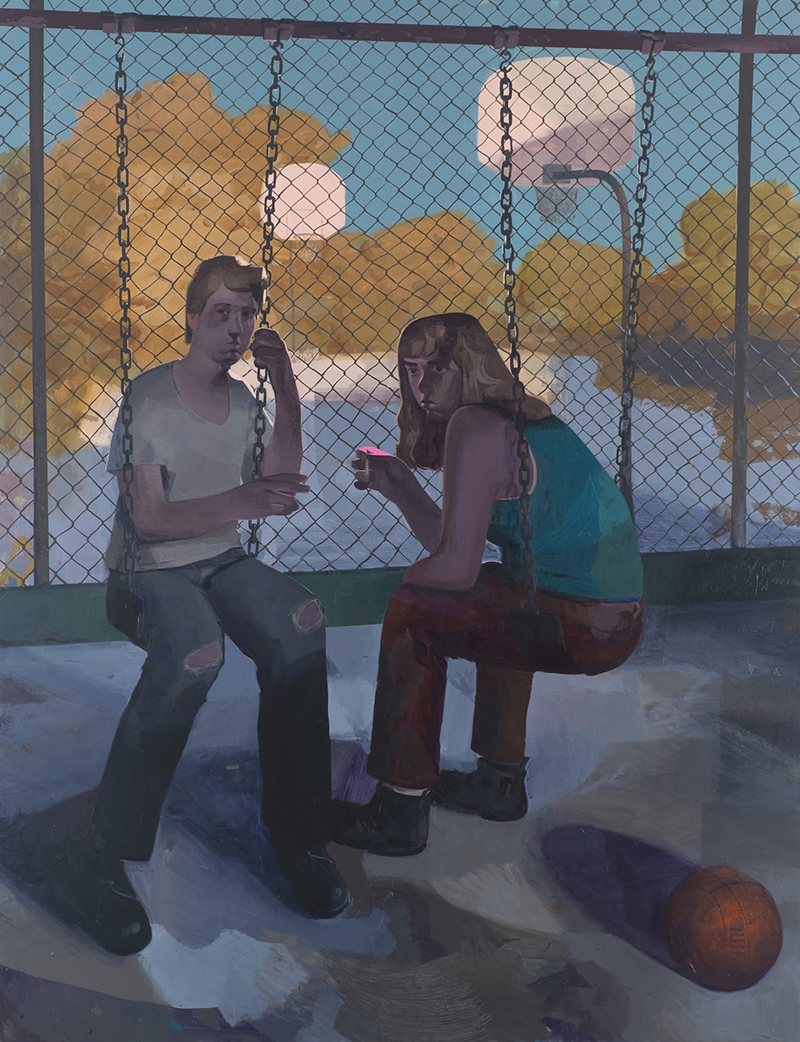 7. Matt Bollinger at mother's tankstation
Drawing from his memories of growing up in a rural community on the outskirts of Kansas City, Matt Bollinger makes paintings based on characters that he's cast in the fictional town of Holmes, Missouri. Working like a writer and illustrator creating graphic novels, which was his first interest, the artist—now based in Upstate New York—has invented subjects loosely related to friends and family for his stop-action animations, which capture a broader narrative, and his melancholic paintings, which depict a moment in time. Like characters in a sit-com about a post-industrial town in Middle America, his figures have nothing to do and nowhere to go—but in Bollinger's caring hands, the outcome is both highly empathetic and aesthetically pleasing.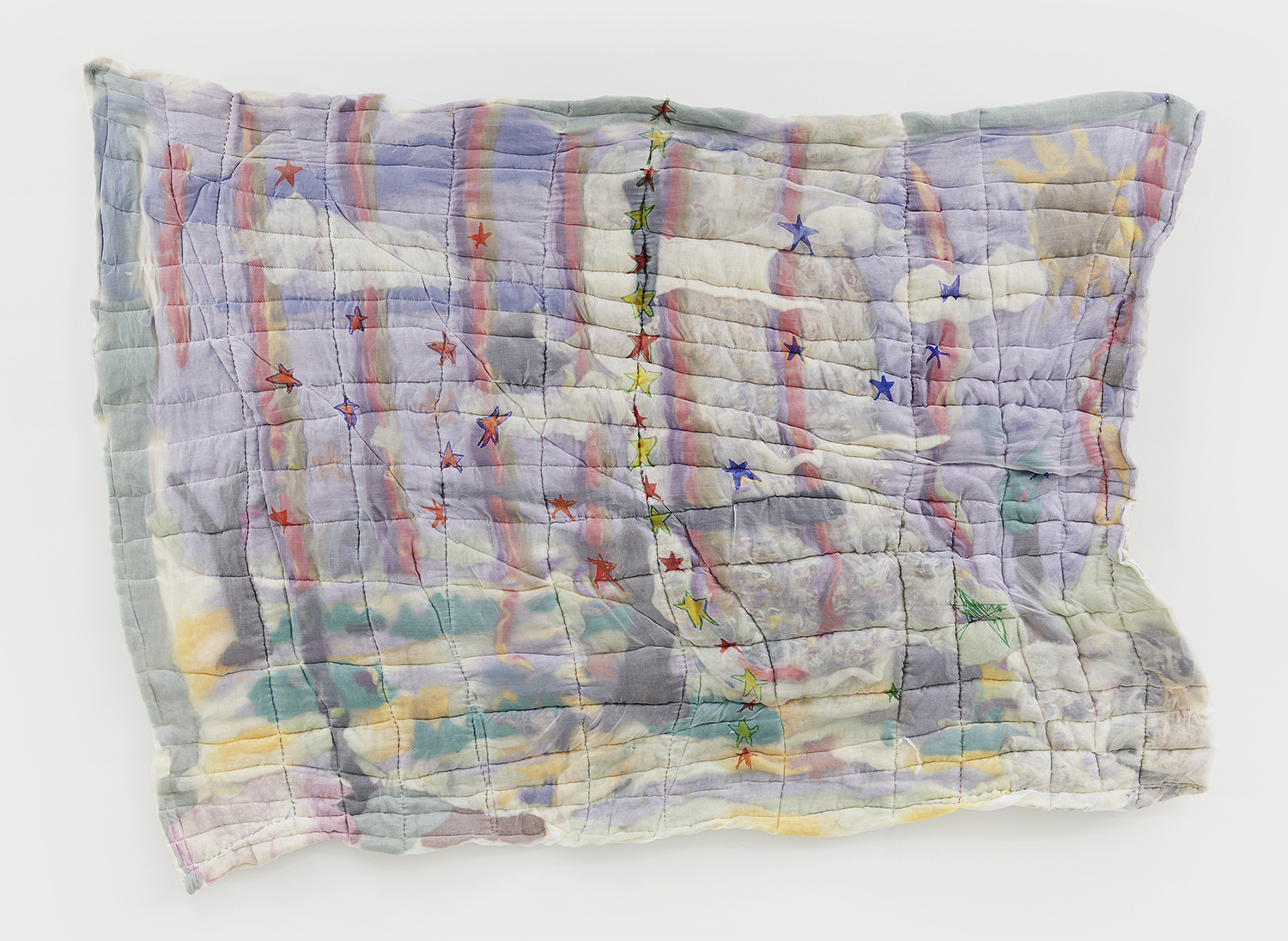 8. Justin Chance at Downs & Ross
 Another artist creating work in different mediums, Justin Chance makes multimedia collages, videos, assemblages with found objects—such as portable household fans covered with piled and dyed wool—and handmade quilts, meant to be wall-works rather than blankets. Looking somewhat like a flag blowing in the wind, the New York-based artist's Arcade piece depicts a ghostly landscape, realized by packing cotton and wool into silk that he stained with tobacco, tea and vegetable dyes and then drew upon with markers and stitched together in a purposely haphazard way.
Next Post