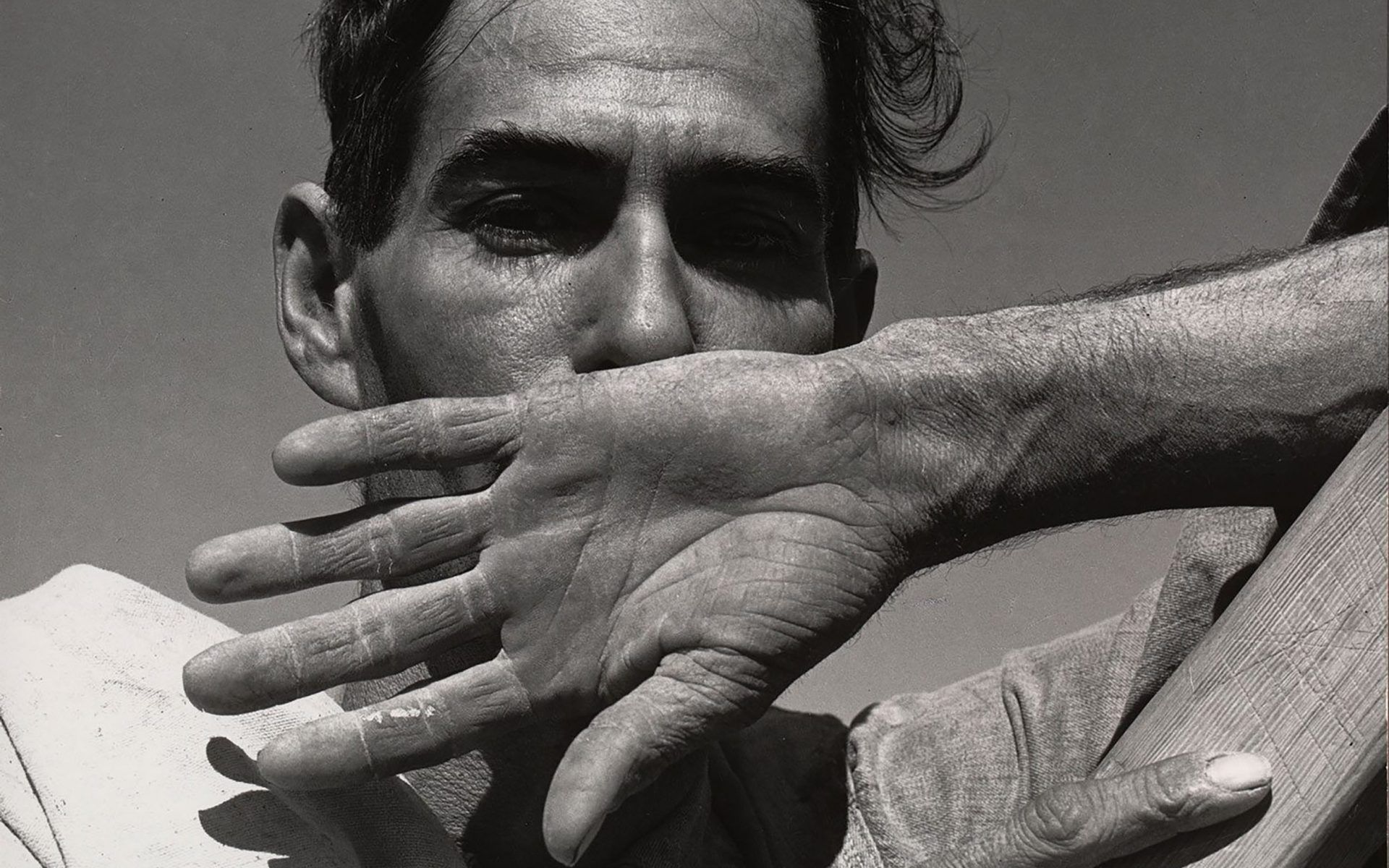 8 Books Every Photography Aficionado Should Add to Their Collection
Galerie connected with some of New York City's best independent booksellers to find out their personal favorites
Photography books have remained a popular art form to collect ever since the 1843 publication of Photographs of British Algae: Cyanotype Impressions by botanist and photographer Anna Atkins. Presented to the world just 17 years after the first known photograph was taken, Atkins's book offered an opportunity to live with a curated selection of photographs and contemplate their collective significance for the first time. Fast-forward nearly 200 years and the photography book has evolved in range from the informational to the deeply expressive and experimental.
Collecting these books is an art in its own right, and carefully selected titles will often appreciate in value as time goes on; the original 1999 edition of Taschen's SUMO by Helmut Newton was originally available for $6,500 and included its own stand. The tome now fetches closer to the $20,000 mark in good condition—that is, if you can get your hands on a copy.
Scores of artists, designers, and photography lovers outfit their homes and studio spaces with personal libraries of photography books, but where does one begin? Do you acquire the latest masterpiece from your favorite publisher or seek the first edition, out-of-print rarity that will crown your collection? Regardless of personal taste, luck and devotion undoubtedly play a role in starting the collection that completes your world.
We connected with some of New York City's best independent bookstores to seek their advice and personal favorites. Find their picks below.
Dashwood Books
Miwa Susuda is the founder of photography book publisher Session Press and manager of NoHo photography haven Dashwood Books. "I recommend beginners start from The Photobook: A History, a three-volume series of photo book reference books written by Martin Parr. I have them at home, and ever since I began working for Dashwood in 2006, I have continued to read them religiously. The books talk about history, printing, designing, and the biographical story about the related photographer in great detail." Find three personal photo book picks by Susuda below.
1. We Have No Place to Be, 1980–1982 by Joji Hashiguchi  (Session Press) 
In the early 1980s, Joji Hashiguchi traveled through Liverpool, London, Nuremberg, West Berlin, and New York in a quest to chronicle communities of disenfranchised youths abroad. Since its initial publication in 1982 We Have No Place to Be ($85) has continued to make an impact on influenced generations of artists and photographers. A new edition includes more than 30 previously unpublished images and an essay by iconic Japanese artist Yoshitomo Nara.
2. Midori by Nobuyoshi Araki (1982, Tankisha) 
"This is one of my all-time favorite Araki titles for its stylish design and reserve," says Susuda. The celebrated Japanese photographer depicts a fashionably dressed female worker in a series of portraits in and around her modern apartment complex in the famous red-light district of Yoshiwara in Tokyo. The title of the book ($400) comes from an 18th-century story about the sister of a sex worker from the region.
3. Blind Date by Lieko Shiga (2017, T&M Projects) 
This book ($125) contains striking black-and-white photographs of couples on motorbikes in Bangkok printed in an oversize floppy softcover housed in a card box by the artist.
McNally Jackson
Located on a busy corner of Prince Street, McNally Jackson has been the go-to destination of downtown's literati for almost 20 years. Led by owner Sarah McNally and a team of highly informed booksellers, the shop not only serves its primary purpose as a bookstore but is also a cultural authority on what's hot in the worlds of art and photography. McNally is a true aficionado who understands the positive energy that books can bestow upon their owners. As McNally Jackson continues to grow with outposts in Manhattan's Seaport district, Williamsburg, and the newly opened downtown Brooklyn location, the institution took a moment to give nascent photo book collectors the suggestions below.
1. Black Lives 1900: W.E.B. Du Bois at the Paris Exposition by W.E.B. Du Bois (Red Stone Press, DAP Art Books) 
At the 1900 Paris Exposition, the pioneering sociologist and activist W.E.B. Du Bois presented an exhibit representing the progress of African Americans since the abolition of slavery. This book ($35) contains reproductions of the images taken by mostly anonymous photographers showing the changing status of a newly emancipated people across America.
2. Dorothea Lange: Words & Pictures by Dorthea Lange (MoMA)  
Dorothea Lange's boldly political photography defined the iconography of WPA and Depression-era America. Toward the end of her life, Lange reflected, "All photographs—not only those that are so-called documentary—can be fortified by words." This book ($55) was published in conjunction with a major MoMA exhibition and includes iconic works together with lesser-known photographs.
3. Robert Frank: Books and Films 1947-2019 by Robert Frank 
Robert Frank: Books and Films, 1947–2019 explores the influential work of Robert Frank, from his early photographic experiments in Zurich to his last book, Good Days Quiet (2019).  The book ($35) was conceived by Frank and his long-time printer and publisher, Gerhard Steidl.
Karma Bookstore
Founded by gallerist Brendan Dugan, Karma is a bookstore, gallery space, and publishing house on East 3rd Street. A downtown staple for photography lovers, it offers a rotating range of new and rare artist titles as well as publications from Karma's own press. "Making contacts within the book world and arts community is incredibly helpful when starting a collection," says Karma Bookstore director Matt Shuster. "Booksellers in particular are incredibly passionate people who love to listen to your likes, dislikes, and quirks."
1. Special Guest by Richard Prince and Roe Ethridge (Karma)  
Richard Prince and Roe Ethridge came together to make this book, which reflects on each artist's work as seen through the eyes of one another. An edition of 1,000, the book ($37.50) was published on the occasion of the 2015 exhibition at Gagosian Gallery.
2. 16 Pictures by Robert Grosvenor (Karma) 
The third in Karma's series of publications of Robert Grosvenor's photography, this book ($18.75) presents itself as a manifest extension of his sculptural work. Inside, 16 images reveal an artist interested in the space between objects, as much as the objects themselves.
Next Post